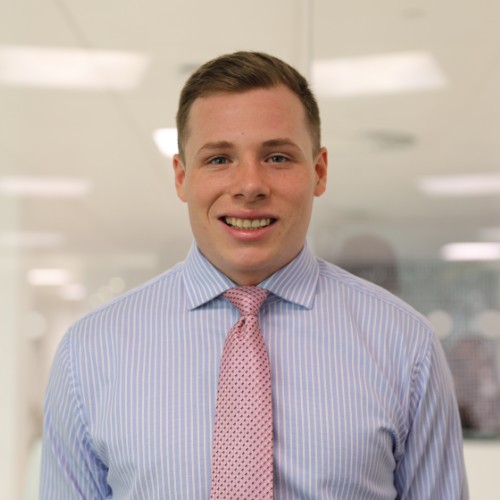 Hi, I'm Pete and I graduated from Surrey in 2021 after studying Chemistry with a placement year as a data analyst.
Why Capco?
Two things appealed to me about Capco and the role, firstly, the diversity of work I would get to do as a consultant. I would have the chance to work on different projects at different companies, meaning I could apply my skills to various scenarios.
Secondly, the role excited me due to the company culture. As a relatively young company, Capco has adopted the 'new approach' to employee development and welfare. You aren't a small cog in a big machine, the level of support and dedication to developing their employees is amazing.
How did university help me prepare for the working world?
Having studied chemistry I was worried that I would be lacking the skills needed to get a job in data within the financial services sector. However, I began to realise that coming from a different background was a good thing.
I had more varied examples of work I had done and most importantly studying at university had taught me how to problem solve and think analytically. This was my biggest draw from my time at uni. I spent so much time worrying that I wasn't a good fit, only to realise that most employers are just looking for people who are keen to develop and learn quickly.
Why do a placement?
I honestly can't recommend it enough. For me it wasn't just about building my CV, however helpful that was, instead the most valuable thing I learnt was how to work. Very rarely do undergraduates have the chance to spend a year working in a corporate environment before they graduate.
I learnt how to be proactive, solve business problems, talking to stakeholders, even down to properly composing emails. What all this meant was that not only was I more likely to get a job with the experience I had, when I did get a job I wasn't coming in and starting from scratch. I had the fundamentals of working and knew I could rely on the skills I had learnt on my placement year. Not to mention the fact that entering the world of work was way less scary second time round!
Advice when looking for graduate roles
The best piece of advice I can offer is – be patient. I started applying for roles around Christmas, as I thought the earlier the better. Seventy applications later it was June and I had only interviewed twice, neither of which I got.
It's hard not to get down and think 'what is it about me that these companies don't like,' whilst forgetting there are hundreds of thousands of others in the same situation. I persisted and kept applying for roles that interested me. I found the more I liked the role, the better my application – this is another valuable nugget, try to stick to roles you WANT. Applying for roles for the sake of it is draining.
The process sounds daunting, but when you land that role you wanted, which inevitably with persistence you will, it'll all feel worth it… I promise.