1. All students have access to our 24/7 digital hub for All things Careers! It's called Surrey Pathfinder
You can access careers appointments, events, jobs, placements and a fantastic range of career development tools. Explore Surrey Pathfinder online, or download the App.
2.You can get help with applying for part time work
We have a vacancy sites listing on Surrey Pathfinder where you can look for part time work. We can also check your CV before you apply by booking a Quick Query appointment. Check out our resource for Student Jobs and Volunteering or book a Quick Query on Surrey Pathfinder to get your CV checked.
3.You can ask us questions about going on placement
Our dedicated team of placement officers are running a mixture of drop-ins and bookable appointments. These are both face-to-face and online, so you can choose the type that suits you best.
4.We have a Festival of Employability and you have a chance of winning £50 Amazon vouchers by attending!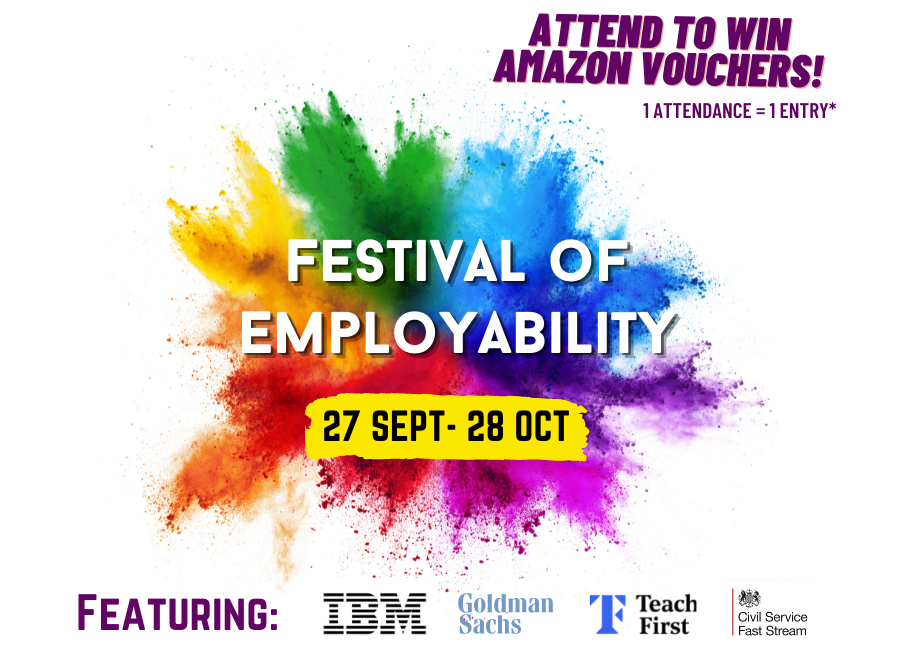 Kicking off on Monday 27th September, and running for a total of 5 weeks, you can upskill yourself and get ready for the future world of work! Whatever year of study you are in, you will benefit from attending our employer-led and in-house skills sessions.
You will meet a range of top employers including Civil Service, IBM, Teach First and Goldman Sachs. They are running a range of sessions including CVs, Applications and Personal Branding. There is even a Tech Bootcamp!
Each stage of the Festival, we'll be giving away £50 Amazon vouchers to 3 lucky winners! The more events you attend, the greater your chance of winning!*
Book onto Festival of Employability sessions
5. You can collect FREE resources from the careers zone in My Surrey Hive
We have a range of publications include Times100, Target300, Inside Careers Guides, and a selection of useful information leaflets on CVs, Student Jobs, Interviews, Resources for International students AND MUCH MORE! Pop into MySurrey Hive to collect your careers guides.
6.Surrey Pathfinder has a fantastic jobs search engine
Whether you are looking for a graduate job, placement, internship, part time work, volunteering or insight experiences you can check out our comprehensive jobs portal. Currently there are over 1,000 jobs you can apply to. Find a job or placement on Surrey Pathfinder.
7.You can build employability skills by doing our Employability Award
The Award helps you to focus on developing skills you need to help you stand out in the recruitment process. You can start the award in any year and once completed it will go on your Higher Education Achievement Record (HEAR.)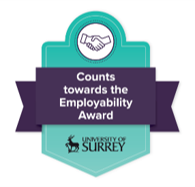 8. Our Careers Advisers run bookable events and appointments
Our bookable events cover topics including Writing CVs, Cover letters, LinkedIn, Winning at Interviews and Strengths. These are great for students who are getting started on the application process for Placements, Graduate Jobs, Internships and Part time work. The careers advisers also run 1:1 appointments which you can book onto here.
Book onto the careers adviser events here.
9. You can do our online course called University and You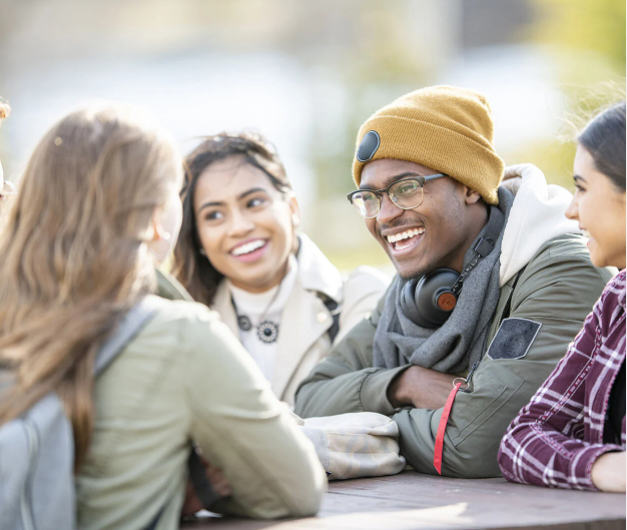 Join our free online course created especially for new students. You can identify your strengths and learn how to use your time at university to explore career options and prepare for future job roles
Do the course here https://www.futurelearn.com/courses/career-planning-and-your-degree/1
10. You can read student stories and get careers tips in our placement and careers blogs
Placement students describe what it is like being out on Placement in on our Active Placement blog. Read our student placement blog.
You can find stories from graduates, current students and get tips for career planning, personal development, networking from our careers team. Read our careers blog.
11. You can meet us and grab some freebies at our pop-up stalls
Come and chat to us on our pop-up stalls in the Amphitheatre outside MySurrey Hive. You can find out how we can help you, pick up some FREE publications and grab some or our Surrey Pathfinder FREEBIES! The next ones are on 29th September, then on 6th October.
Find out more about our pop-up stands
12. You are at the best University for Graduate Employment
It has just been announced that we placed first in the Times and Sunday Times University of the Year for Graduate Employment. We have a fantastic range of resources, events and appointments and can't wait to help you with any aspect of career development.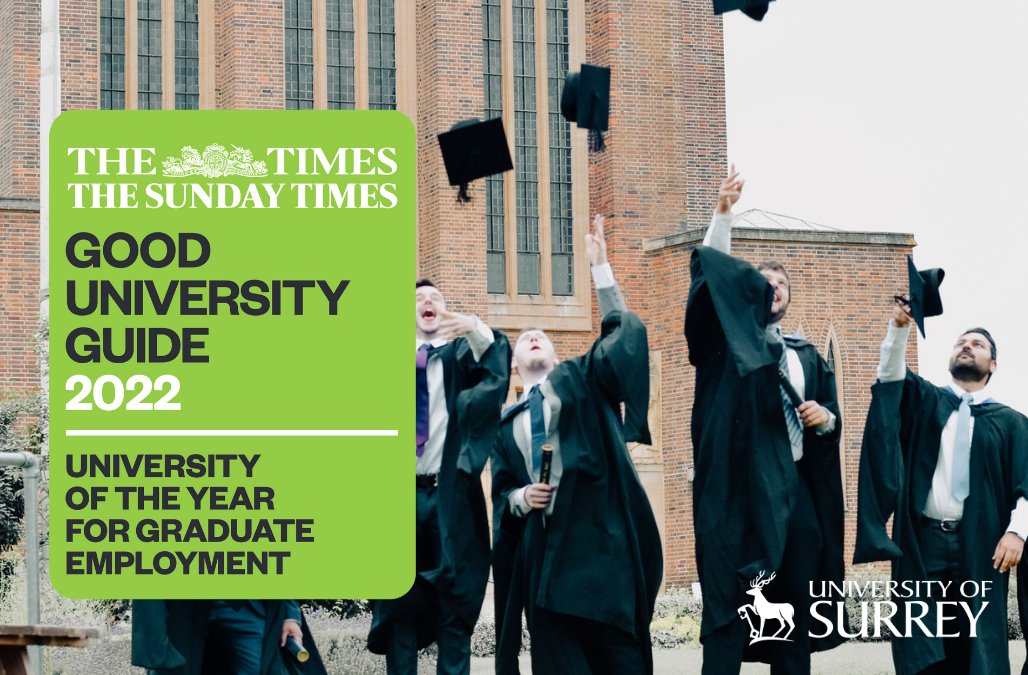 *Subject to competition T&Cs
We promote events, useful resources, news and careers themed competitions on our social media channels. You won't miss a thing if you follow us! Instagram | LinkedIn | Facebook | Twitter
---