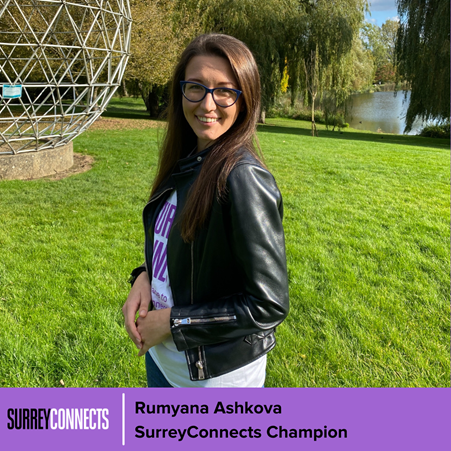 SurreyConnects can help you connect with Surrey graduates, all working in a range of industries across the globe. If you are looking to expand your network and gain insider knowledge that can help you thrive when you enter the job market, then join SurreyConnects today. It couldn't be easier to perk-up your job prospects – but optimizing your profile will ensure that you are making the RIGHT connections on SurreyConnects!
As a SurreyConnects Champion I know the value of optimizing your profile – here are some things to consider…
FIRST IMPRESSIONS COUNT
What is the first thing everyone notices on any social media? Yes, it is your profile picture! First impressions count, so make sure you keep it professional, but not too formal. Ensure good light, a plain background and try to look natural. Don't put a selfie or a group photo as your profile picture, keep these for Instagram! Something like this…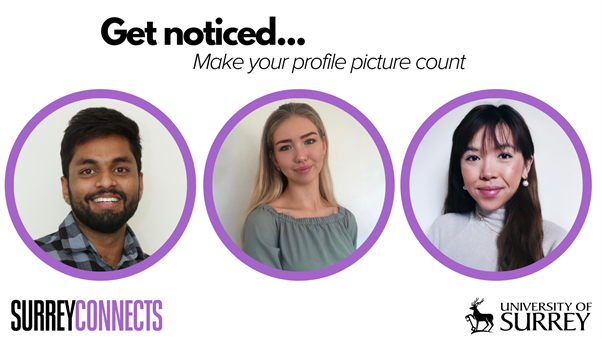 YOUR SUMMARY IS KEY
Your summary section is your chance to describe yourself! Take some time to write a summary that speaks about your interests, experience and achievements. Keep it simple and not too long, but let other people know who that person behind that profile picture really is…
In this section you may also want to explain what your career interests are and the industries you are most interested in finding out about. If you still are undecided on what career direction you wish to pursue, maybe write that in your summary – because remember everyone on SurreyConnects wants to help you!
SHARE YOUR INTERESTS
Let's dive into the fun part! Everyone on SurreyConnects is either a Surrey graduate or a current student, so you that means you already have something in common… Surrey!
This can really help when you have your first virtual chat with a new connection or mentor as it breaks the ice; but what if you have even more in common?
Include your interests and the societies you are in on your profile, as you never know what similarities might spark a fantastic conversation with someone. For example, maybe you are part of a society founded 10 years ago by a potential mentor, and by knowing this you can break the ice during your first virtual meeting. Or you might simply share a passion for reading or cycling with a person who happens to do your dream job.
SHOW YOUR EXPERIENCE
Of course, sharing information about your work experience is a must when you create a profile on any networking platform. Feel free to share any experience you have, but equally don't worry if you have only had one or two jobs so far. Everyone on SurreyConnects has been where you are.

*Quick tip – don't forget, you can always add any volunteering and club/society positions.
Written by Rumyana Ashkova, BSc Business Management student, 2022