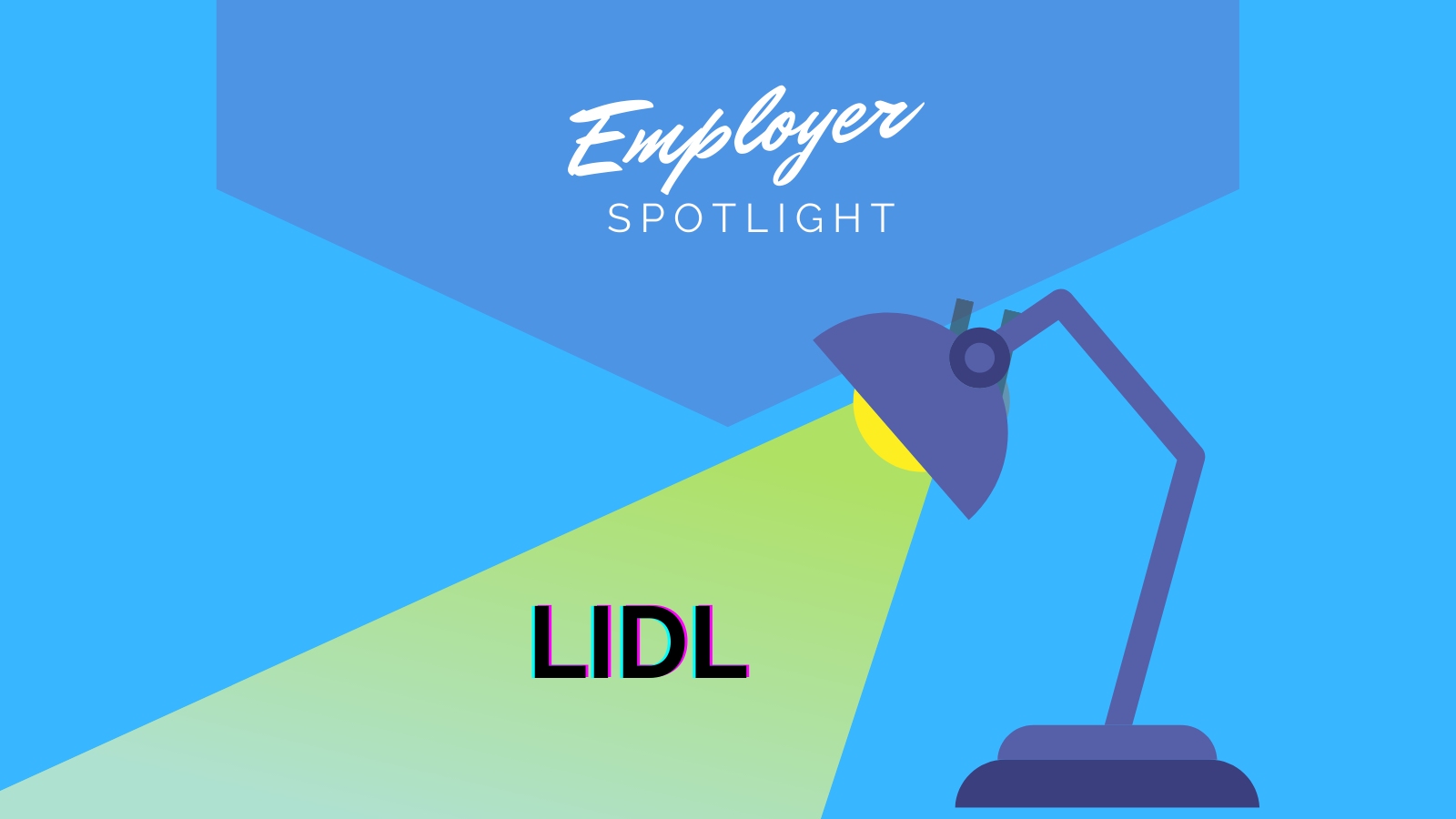 Retail sector at a glance
Today, retail is the UK's third largest employer outside the businesses services and health sectors. It employs over 3 million workers, equating to 9.3% of UK total workers, and this number is growing year on year. In 2020 the retail sector economic output was £97 billion – 5.2% of the UK's total economic output.
Whichever job you might be interested in, it is likely you can pursue it in retail. The retail sector is a microcosm of the entire job market – there is such a wide variety of opportunities available whether you are aiming for a career in a customer-facing role or a position at head office, including in Sales, Customer Services, Buying, Logistics, Supply Chain, Head Offices roles including HR, Finance, IT, Marketing.
Why work in retail?
Here are some benefits of working in retail:
Retail sector offers a huge variety of roles
Chance to go on a secondment
High job satisfaction
Good work/life balance
Great benefits (including an employee discount, pensions, discounts at other retailers)
You can have an impact on the daily lives of people around the world
You can work your way up (an example is Lidl GB's CEO. Christian worked for Lidl for 13 years – starting as a customer assistant in Austria, becoming board director there and eventually becoming CEO of Lidl GB at age 35)
What do our colleagues have to say about retail?
"Working for retail is great because it's so versatile. No day is exactly the same; it's fast-paced and dynamic. You get a real understanding of what the job is and get to work with a great array of people." Learning & Development Officer
Working at Lidl
Lidl is an international company with over 12,000 stores across Europe and the US. Our business model has been hugely successful in Great Britain, resulting in rapid growth. Lidl GB has 13 warehouses, over 800 stores and 25,000 colleagues in GB.
Diversity and Inclusion
The company is not just committed to making profit, but also to doing our bit to make the world a better place by championing Diversity & Inclusion, supporting environmental action, animal welfare, and making a difference to charities across our country.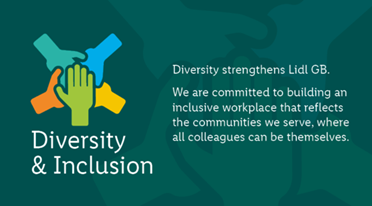 We have a new D&I strategy and vision to show how much the company values D&I in our workforce – at Lidl we are committed to building an inclusive workplace that reflects the communities we serve, where all colleagues can be themselves. We want to ensure we remain as inclusive as possible and to do so we want to learn more about our colleagues and their thoughts on D&I at the company – so the other week we launched our very first national D&I survey. We also have plans for all colleagues to receive inclusion awareness training and we have recently launched a D&I resource hub including resources and videos from which colleagues can learn more about certain issues, colleague stories, D&I-related reports.
Our commitments
Plastic reduction targets
By 2025, 100% of own-label and branded plastic packaging will be recyclable saving 400 tonnes of plastic per year
Light weighting meat and milk packaging
Pilot of Deposit Return Scheme
The Red Tractor logo on our meat guarantees high standards of food safety and animal welfare
Feed it Back ensures that charities benefit from our surplus food
We have donated 5 million meals so far
Our colleagues raise funds for the NSPCC to ensure that no child goes unheard

Job opportunities
We have exciting opportunities for ambitious, passionate and motivated people to join our busy environment where you will be challenged to make progress and provide what people need.
We have Graduate programmes in the regions: Sales Graduate Management Programme, Logistics Graduate Management Programme and Regional Property Graduate Management Programme.
We also have Graduate programmes at Head Office: Buying Graduate Management Programme, Head Office Logistics Graduate Management Programme, Operational Audit Graduate Programme, Marketing Graduate Programme and Property Graduate Programme.
Additional graduate roles will go live in January. We also have range of placement opportunities currently live on Pathfinder. Some live roles include:
Exeter Retail Placement Programme
Eurocentral Retail Placement Programme (Motherwell, Scotland)