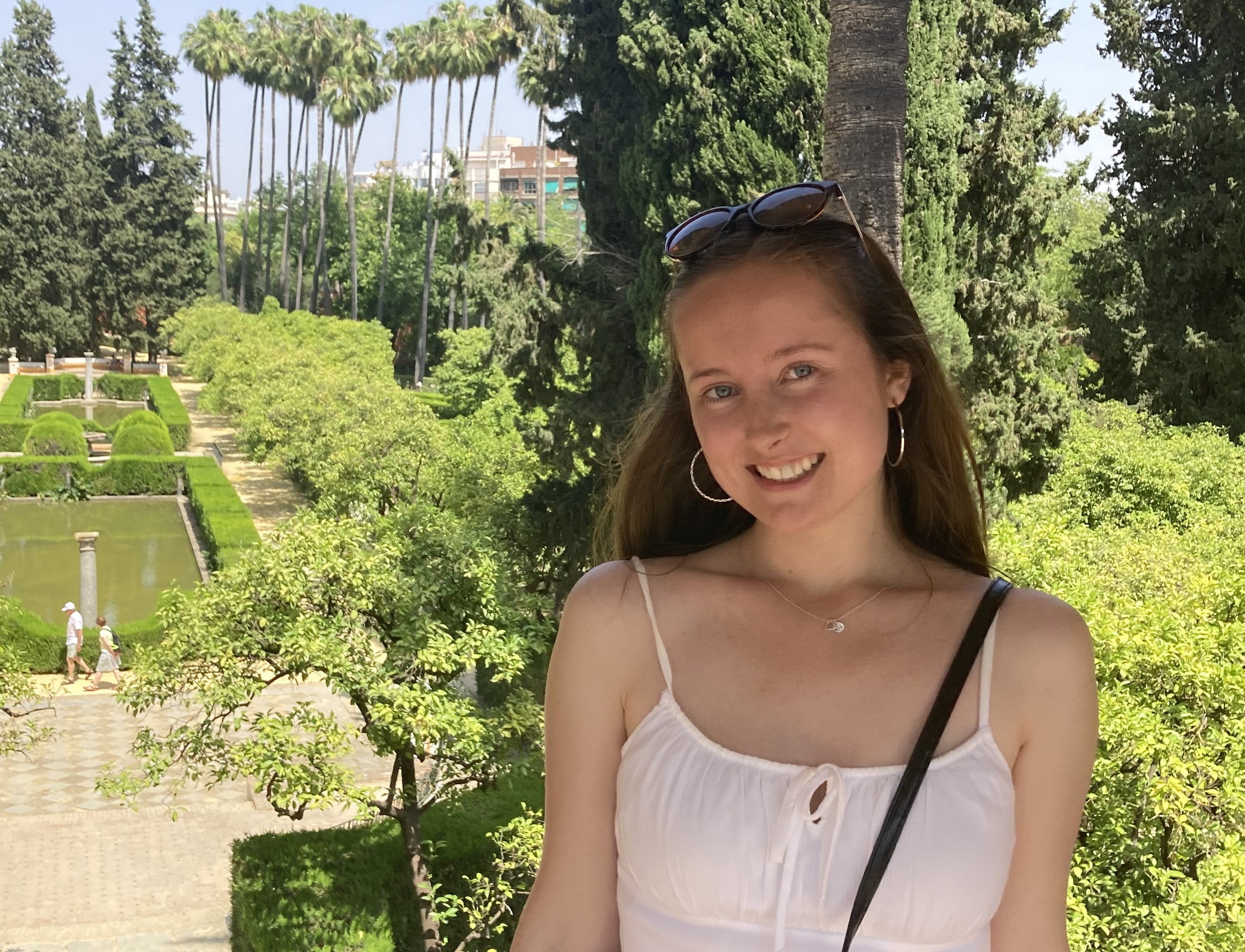 Hi, I'm Carly. I'm a modern languages student and I spent last year on a placement abroad. I chose to do 50/50 study and work, as I wanted to experience both opportunities. They were amazing in different ways.
Studying abroad in France allowed me to meet lots of people from different countries, as well as greatly improve my language skills. And working abroad allowed me to become much more independent as I lived by myself.
To pass your 50/50 placement year you need to do one semester of study at a partner university and a minimum of 15 weeks full time work. After my six months studying in France, I decided that for the second half of my year abroad that I wanted to do an internship in Spain.
How I sourced my work placement
I spent a couple of months searching for placements on websites such as www.spain-internship.com, but unfortunately couldn't find a placement that was the right length. I knew that I wanted to work at a school as an English Assistant, but most placement opportunities were looking for someone who could work the full academic year.
I googled bilingual primary schools in Málaga, a city in Spain that I was really interested in going to. I sent each an email stating that I was interested in working as an English Teaching Assistant, attaching my CV and cover letter. I probably emailed 15 schools and got replies from three who were interested.
I had interviews with each headteacher and from that I chose the school I wanted to work at, Colegio Hogarsol. Coincidentally, this school has British Council English Assistants every year anyway, so the teachers were familiar with working with English teaching assistants.
Personal strengths that I developed during placement
I had to remain optimistic and positive in my search for a short placement, as I was determined to find one that interested me, and which was a suitable duration. I also had to be prepared to receive rejections, and not let this affect me.
My communication and language skills greatly developed through having interviews in Spanish! I was very nervous for my first interview, but found the others easier.
What I gained from doing a 50/50 placement
Along with meeting new people, improving my language skills and becoming more independent I also experienced working in a school which was something I'd never done before.
It was challenging and nerve wracking at first, but so very rewarding and I massively grew in confidence from the experience. Also, thanks to this internship, I now know that teaching is a career that I am interested in.
I would definitely recommend doing a 50/50 study and work professional training year, as you get to experience the best parts that both opportunities offer.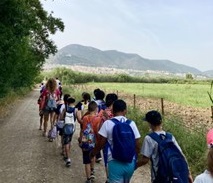 Further information from the Placement Team at Surrey
Working abroad for the full year is available to many subject areas. The 50/50 work/study placements are available to students from specific subject areas only (English, Languages, Surrey Business School, Politics, Physics, Sociology and School of Hospitality and Tourism Management.) Speak with the Placements Team (placements@surrey.ac.uk) to find out your options.
Any student heading overseas for their placement year are also eligible to receive funding thanks to the Turing and Erasmus funding schemes.
Find out more about Studying and Working Abroad. And come to the Study and Work Abroad Fair on Thursday 24 November 11-3 in The Hive!