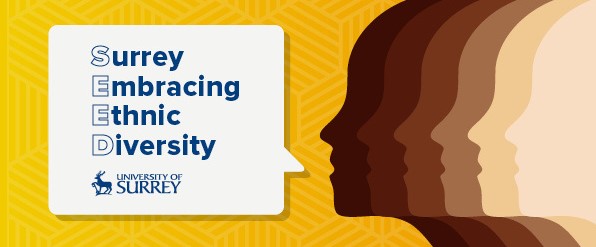 SEED (Surrey Embracing Ethnic Diversity) was formed in 2020 in response to the death of George Floyd at the hands of a police officer. A couple of members of staff wanted to create a space for staff from Black, Asian & Minority Ethnic backgrounds to share their experiences.
SEED began with a drop in session, but now meets monthly to reflect on events, plan engagement and inform current university activity. We have been dealing with lots of feelings, concerns and issues and this group has become a safe place to share and connect.
SEED has evolved into a staff and PGR network that wants to see cultural change at the University of Surrey and more widely. SEED identify race equality priorities that drive university EDI strategy and Race Equality Charter work.
Want to join the SEED community? Contact the EDI team: EDI@surrey.ac.uk