This year's postgraduate and early career researchers conference, Making the Invisible Visible #MIV2023, will take place in person on 15th June 2023. We are delighted to profile one of this year's committee members, Vera Spangler.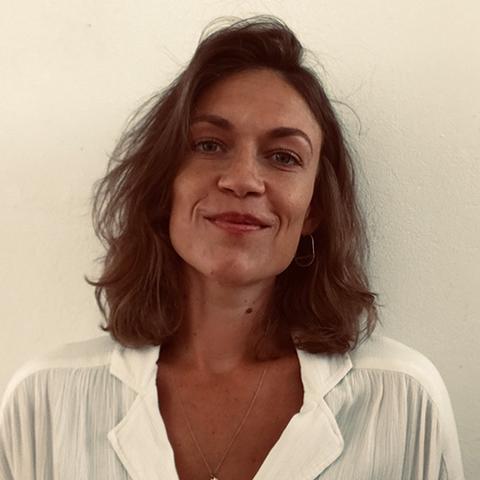 Registration for the conference is now open via Eventbrite. Follow this link to register.
Tell us a bit about yourself and what you're studying.
I am Vera and a 1st year PhD student in the Department of Sociology. Prior to my PhD, I studied a European teacher degree for bilingual teaching and learning in Freiburg, Germany and have completed a master's degree in educational anthropology in Copenhagen, Denmark.
In my work, I explore the ways education, learning, and knowledge are negotiated and managed in everyday life in different contexts. My project is situated within the field of higher education internationalisation and considers knowledge legitimacy and the role of student mobility in the re/production of certain kinds of knowledge and global hierarchies.
What convinced you to become a postgraduate researcher?
I always enjoyed writing, and doing research allows me to follow my curiosity and interest. I like how qualitative methods offer a dynamic approach to research. I enjoy engaging with people in the field and gaining a unique depth of understanding of their everyday life and certain patterns.
What was your first impression of the University of Surrey?
I just recently moved to the UK, and I find it quite interesting that students live on campus and that there are cafés and a supermarket. The campus seems rather complex, and I still get lost often, but I do enjoy exploring it and spotting the different works of art.
How do you combine your studies with your other life commitments?
I like the flexibility and independence of my studies; I am free to decide on things and can plan my own schedule. I always make a list of tasks for the week and set deadlines for myself. I usually go running or I cycle to the sports centre after sitting hours at the desk. It helps me to clear my mind and process thoughts. During the weekends, I take a break and recharge. I enjoy exploring London and now that spring is coming, I hope to discover different places at the south coast and go for little camping and hiking trips.
What types of research are you excited to see at the Making the Invisible Visible conference, and why?
I look forward to seeing the poster presentations and hearing about the many creative ideas and projects across the university. I am excited to discover research outside of my specific field of work and to meet researchers from the different faculties. Since it's my first time to participate, I think it will be inspiring to listen to the different talks and see the visual representations of people's research. I am sure I can gain much out of that and learn about new concepts and ways of approaching research.
What impact do you think you think the Making the Invisible Visible conference will have at Surrey?
I think, attending the conference will be a great opportunity to present one's own work to a broader audience, network, meet new colleagues or even co-authors, and learn about different ideas and projects. I hope the event will be welcoming, friendly and framed by a supportive environment.
What does Making the Invisible Visible mean to you?
Not everyone can express themselves through talking or writing, so I appreciate other forms of self-expression through a creative means as drawing, dancing, singing, and more. For me, Making the Invisible Visible means to allow and open space for individual expression and participation.