I've arrived on September 17th, almost a week after my original flight, which I lost due to complications with my visa.
Deciding to travel abroad was a tough decision, as even though you will experience new stuff, meet new people and study in a different university, you will also be away from your family, friends, and culture. I myself actually postponed as much as I could this trip because of my girlfriend because it was scaring leaving her back home and being in Europe by myself, but I'm really glad that I did! It had always been my dream, and being here fulfilling it every day is the most inspiring and epic as you could imagine, even on the bad days (Everyone will pass through them, and it's okay)
I stayed on the house of a known person for two days, before coming to Surrey at the 19th, to begin this new chapter in my life. As most exchange students I stayed on the University Accommodation, the cheapest one. The house is really good, and my flatmate, a fellow from the USA, has been a real friend, and the closest thing to a Brazilian that I met, since all the other students that I have met are from Europe. But in a way, I think this was for the best.
Since I didn't have any Brazilian friends, I was forced to speak English all the time, and interact with people from different cultures, as if I had someone from Brazil I might have closed myself to the unfamiliar, as has happened to countless other students. Surrey, England actually, is really windy, but you'll get used to it quite quickly really. The International Team helped us exchange students, in the beginning, did a lot of events for us to get along, to discover more of the city and the University, and I think that was really important. You never get the feeling that you are alone at Surrey, you know there is a whole team ready to give you any support you need, and I never felt this secure not even in my home University!
Eventually, you will start to drift away from the International team and explore this new environment on your own pace, but they will always be there for you, and this alone already is a great advertisement to apply to Surrey, in my opinion.
On the next posts,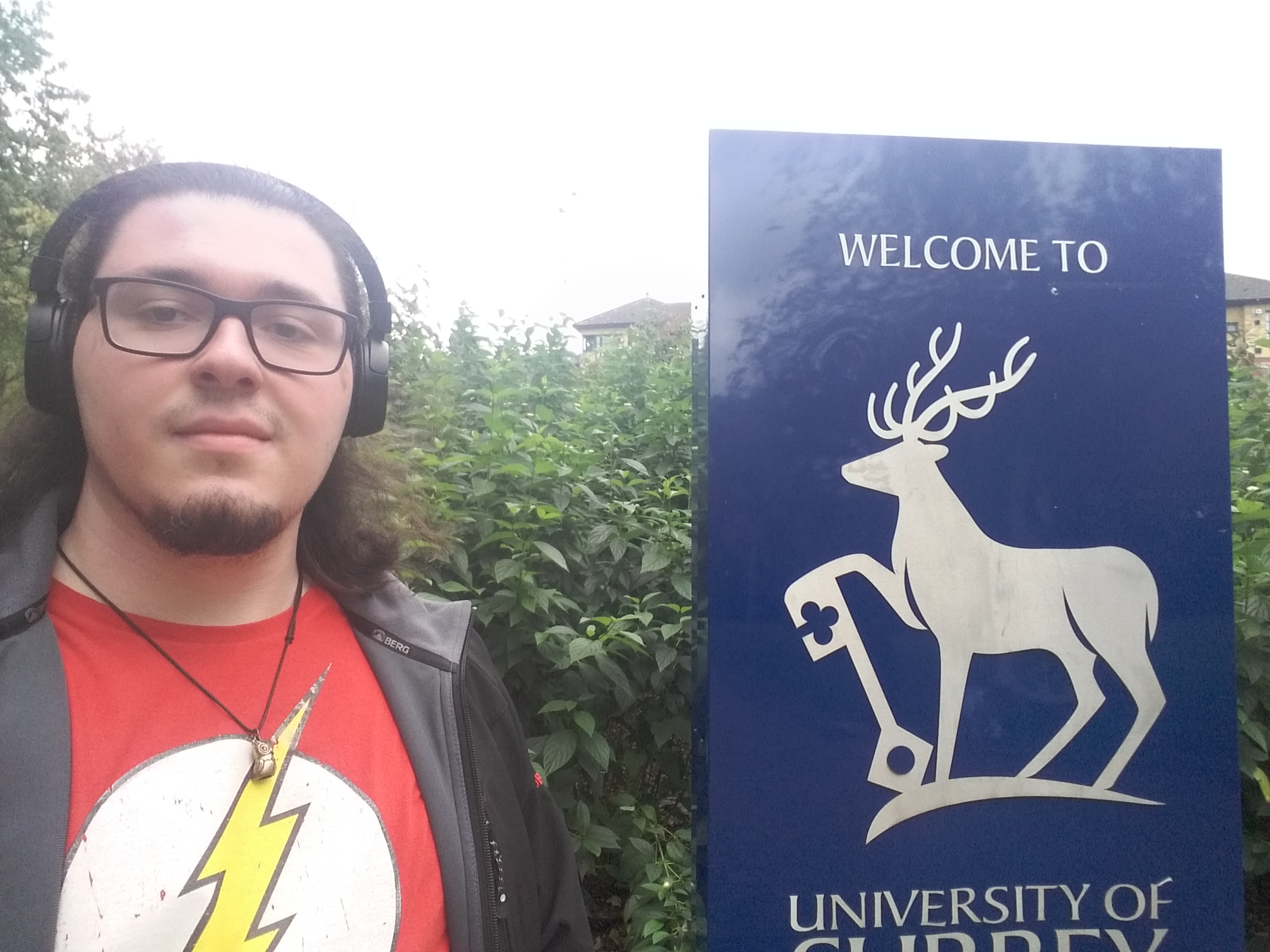 I will try to talk more about the problems and cultural shocks, as well as the university itself and all the amazing experiences that I have had here.