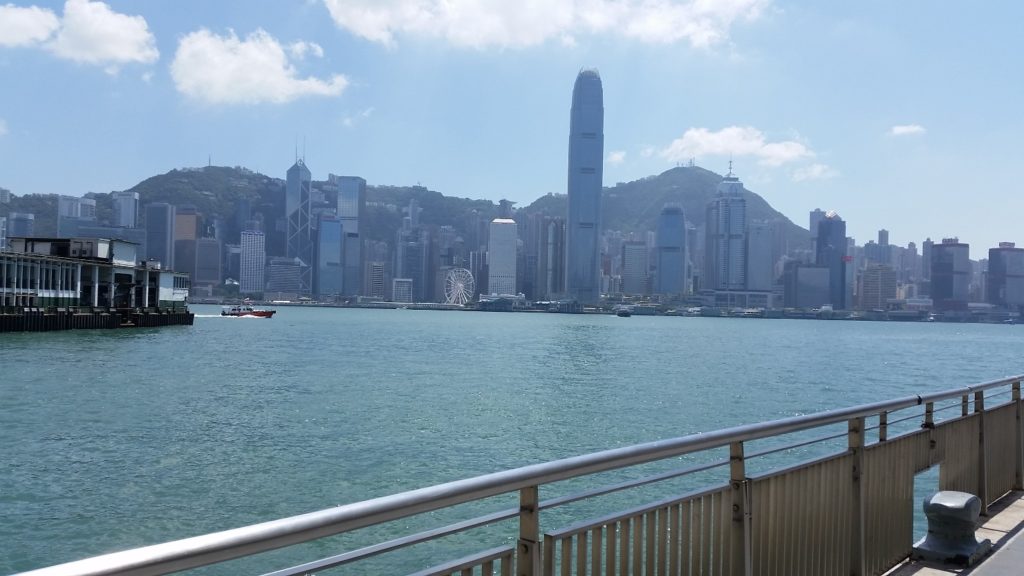 In the second year of my study at University of Surrey I had the chance to go on the exchange programme to Hong Kong for one semester. It was a great opportunity for me because I heard so many stories from different people saying that this is a beautiful city and how great it is to live, study and work there, so I had a chance to explore and find out. My exchange trip begun on 20th August 2016 when I took a plane from Moscow to Hong Kong.
Upon arrival, I was really shocked by the beauty of this city with all these high and gorgeous buildings. I quickly noticed that there are many international people and most of them speak English. Same was true when I started my first semester, around 30% of students at City University of Hong Kong are international. I can tell that the education system is very different and mostly focused on working in groups and midterm assignment rather than focused on individual work and final exams. The lecturers are very professional and have a strong working and teaching background in their subjects. They are always looking forward to improve their teaching style in order to make lectures more interesting and informative and they are always happy to help you if you struggle with assignments. City University of Hong Kong also has many useful facilities such as 3 canteens, library and Sports Centre.
Besides studying it was easy to have a social life (especially when you live in student accommodation with a roommate). The University had a policy that each group should have only one international student, so I could quickly make new local friends. My friends helped me to explore Hong Kong even more. They introduced me to hiking, where I could see beautiful landscapes, and beaches, which are all around the city. The weather was usually warm, but unpredictable because of rain and wind (my lectures were cancelled once due to a strong rain).
I am really happy that I went on the exchange programme to Hong Kong. I really realized that this is a unique city where you can live, study, work and rest within the city's radius. It is also a good gateway if you want to explore Asia and travel to other Asian countries such as Japan, China, Korea, etc.
Stanislas Naumov, International Business Management