Dunmi Okude, BSc. Veterinary Bioscience
Hi, I'm Dunmi, and as part of my Veterinary Biosciences course, I had the option of doing a professional training year, during which I undertook a lab-based Erasmus+ Traineeship at the Karolinska Institute (Stockholm, Sweden), working as a research assistant in a research group that focuses on cell-material interactions for the design of biomaterials.
When I applied to this course, I applied for the PTY pathway, but towards the end of my second year, I became discouraged in my search for placements and switched to the 3-year course. At the start of the summer holidays, however, I made a spur-of-the-moment decision to start looking for placement opportunities on Surrey Pathfinder and was lucky to find an additional FHMS Overseas Placement opportunity being advertised.
I initially didn't consider the possibility of studying or working abroad because I was worried about the cost, and I likely wouldn't have been able to go abroad without the available financial support. The Erasmus+ and SFE travel grants allowed me to enjoy my experience fully without worrying about money and meant that I didn't have to miss out on such a life-enriching experience. I'm now more open to the prospect of life abroad, and I've even started considering other countries for post-graduate study opportunities.
While the work experience alone led to my professional development (such as gaining practical and academic knowledge and improving my IT skills), being abroad added extra value to the year. Moving alone to a new country challenged me to become more confident and independent but also taught me that I am more resilient than I had previously thought.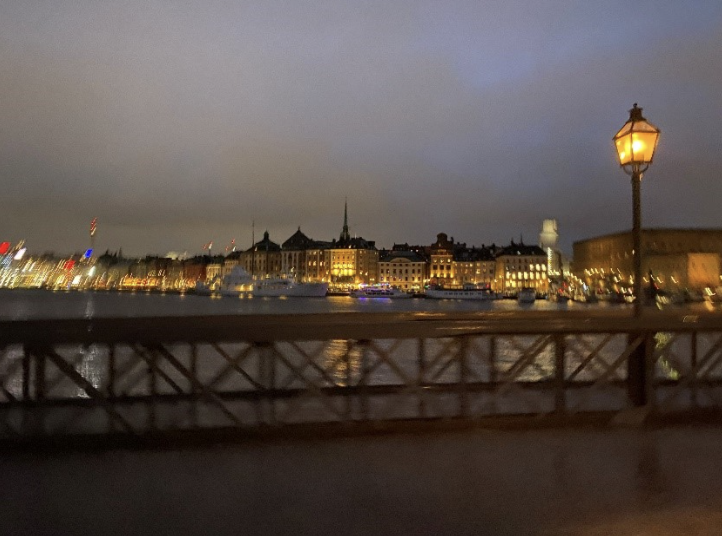 An unexpected influence on my experience was where I lived. I was fortunate to get two different campus accommodations, each adding unique colour to my adventure. The first was an apartment I shared with a student and was a 30-minute commute from my workplace. The commute forced me to become more immersed in the Swedish culture and language as I had to get used to the transport system, but the distance from the main city made it difficult to socialise. The second was more catered to international students and staff of the university and I shared a kitchen with up to 19 other people. Here, my social life drastically improved, and I got to meet people from diverse backgrounds with whom I could create unforgettable memories while exploring Sweden and its culture. It was also a 7-minute walk from work which was a big plus.
While students looking for a placement shouldn't feel discouraged if they're still searching later than expected, it's still good to be aware of challenges that may come from securing a placement abroad late. For me, having to figure everything out so quickly added to the natural stress and fear of moving to a new country alone. For example, I had to apply for a Visa, and the roughly 3-month wait to receive the decision caused quite a bit of anxiety.
I'm grateful for whatever it was that spurred me to keep looking for placements, as it led me to such an unforgettable experience, and I highly recommend all Surrey students to take advantage of the international mobility opportunities available; for the chance to create great friendships and memories, if not for the (inevitable) personal development.