There is a Chinese saying- the basic necessities of life are food, clothing, housing and transportation. Let us start with the most important element- Food.
Frankly, Guildford is a small town but you can still get everything here! There are many different restaurants in the town centre and Tesco Superstore near campus. Personally I think eating at the restaurant is quite expensive comparing with Hong Kong. In Guildford or the UK, a decent dinner usually cost around £10-15 and fast food usually cost around £5-8 (all depends on your choice). So if you love cooking, studying abroad is definitely a chance for you to shine. Also, a warm reminder for us, Hong Kong students, bring along a rice cooker when studying abroad!

Tesco superstore is located between the main campus and Manor Park.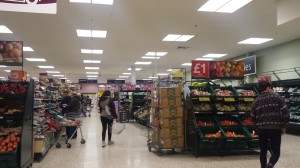 It takes around 10 minutes to walk from campus and they basically got everything there, from fresh food to frozen food, all kinds of drinks, snacks, canned food, etc. There are also a world food section where you can find sauce from Lee Kim Kee such as soya sauce and hoisin sauce. You can also get instant noodle and rice there so you don't have to worry about home sick, Hong Kong food is always the cure and you can find them easily.
Apart from Tesco, you can also find Chinese Store, Sainsbury and some other supermarket in the town Centre.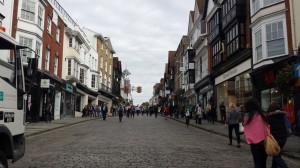 You can get food like Chinese sausages (臘腸), dumplings or
even beef for hotpot in the Chinese store. Hotpot is definitely my favourite comfort food in the UK and now you can see rice cooker is more than a cooker
for rice, it also acts as the "Pot"!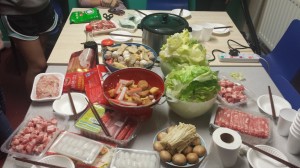 Lastly, you can also go for supermarket delivery with an extra £1 (to £6, depends on the timeslot) delivery fee. It is a great idea to use this service if you are buying heavy goods such as drinks.