Time flies and it is almost Easter! After all the assignments, tests, deadlines, etc. it's time to enjoy life and relax! Let's do a little throwback of my trip to Barcelona last Easter!
Easter holiday is wonderful as most of the places are finally getting warmer; it's the best to go somewhere filled with sunshine and good food! (I've been told that I wrote too much about food in my blog but hey, who doesn't love eating! : D)
As some of you might know, I took Art and Design during my high school and Gaudi is one of my favourite architects in the world. He inspired me to use organic shapes and figures in my art work and I even made a house model inspired by him (too embarrassing to post it up though…)! Most of his works are located in Barcelona and when I see them in person, I was so stunned and amazed by his works! His works are innovative and his thoughts are so incredible. Can you imagine he designed these work over 100 years ago?

Sagrada Família- the most famous work by Gaudi. The construction commenced in 1882 and it is still building! It wasn't my favourite work of him but I must say- the interior of this building is extremely beautiful.
Park Güell- Another masterpiece by Gaudi! Most of his designs were inspired by the nature and therefore his works are filled with organic shapes and structures. Being in the park is like Alice being in the wonderland- everything is so cute!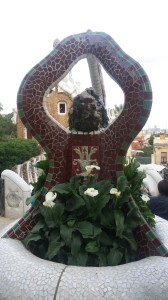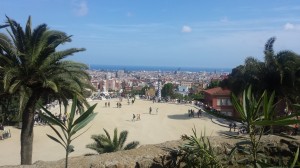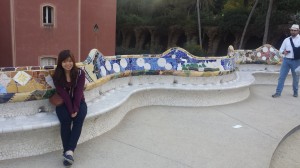 Casa Milà was refurnishing during our visit and it was a shame that we didn't went inside. If I got a chance to visit Barcelona again, I will definitely go there.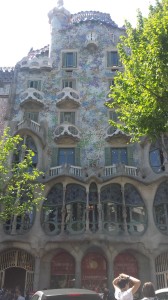 As Barcelona is located on the coast, it is a must to try out their seafood!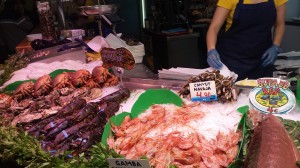 Credits to our friend, we found a really good (with reasonable price) seafood restaurant! You can choose seafood from their mini market where everything is raw and they cook what you picked immediately!
Also, it is a must to try out Paella- it's something like risotto.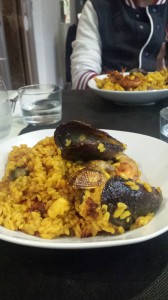 And of course, my all-time favourite- churros! A deep fried dessert covered with sugar and cinnamon. You can usually find it in places like Christmas market in the UK, however I swear this churros I tried in Barcelona is the best one!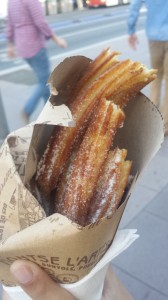 It is also a good idea to try out food from local pub, we randomly went to a pub near our hotel and surprising the food was really good and the atmosphere is awesome!