Hi all! How are you? Hope you all have had a lovely Easter. (I know this is probably a bit late.. but hey better late than never.)
I was so busy doing my assignments and working over the holiday so I wasn't able to blog as much as I can before. Sorry! And I also have four exams to prepare for this semester (as usual) so hopefully I will have time to post a bit more before summer. 🙁
All the assignments and the other side projects that I took up were very stressful and tiring for me this year. Without realising it myself, I was actually putting too much on my plate and struggled to find a balance between studying and basically "doing other stuff". But I came to realise that taking time off for yourself and allowing time to rest are super important. Whoever is reading this now, make sure you rest and take some time off! As far as I know, most students in Hong Kong have just finished their DSE examinations, I hope it went well for everyone and I am sure YOU (Yes! You!) are going to do great in those exams! Remember, this is only one of the many challenges you will face in life and there are many other things to look forward to! So don't give up! <3
Easter Weekend in London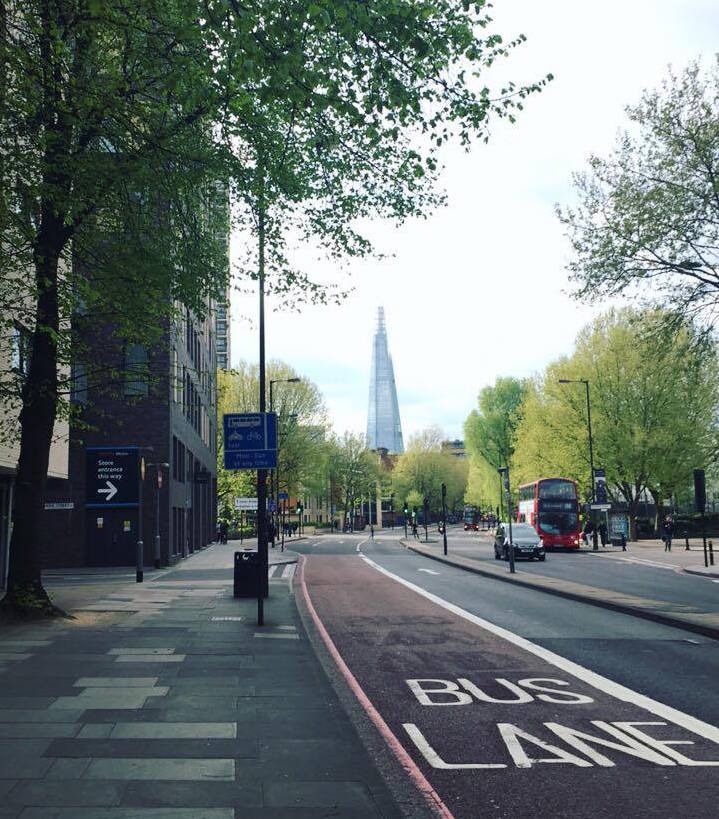 During my Easter holiday, I took a few days off from work and revision and I went to visit my cousin and her fiancé. It was so nice to see her and to be able to finally spend some time together. And because her finance's family was coming to visit as well, so I also got to spend some time with their family which was a bit weird but in a good way. They were super lovely and we celebrated his sister's birthday as well! We spent most of our time visiting food markets and discovering new restaurants in London. I had so much fun spending time with them and I cannot wait to see them again! 😛
Apart from visiting food markets and trying different restaurants, we actually did a lot of home cooking as well. Usually I would help setting the table and cleaning the kitchen. FYI, we went to this market at 7am in the morning to get the fish and it tasted great @Billingsgate Fish Market. That was an eye opening experience for me (not sure if Id do that again), but if you are a fan of seafood and want to get some quality ones for special occasions then I'd recommend you to visit this place.
Highlight of the week: Indian Food @Dishoom 
I have to talk about this Indian restaurant in the blog, cuz this is by far the best indian food I have tried in London.  Personality I have never been a huge fan of Indian food but I crave it once in awhile if you get what I mean. This place tho, if you are unsure about Indian food or have a "meh:/" attitude towards it, I would 100% recommend you to try this restaurant as this place changed my thoughts and opened up a new world to me. Not that I am a qualified foodie or a critic or what-so-ever, but this place is definitely worth trying. ( I also wrote about asian restaurants in Guilford if you haven't already read it: Editor's Pick | Asian Restaurants in Guildford and Asian Food on Campus.)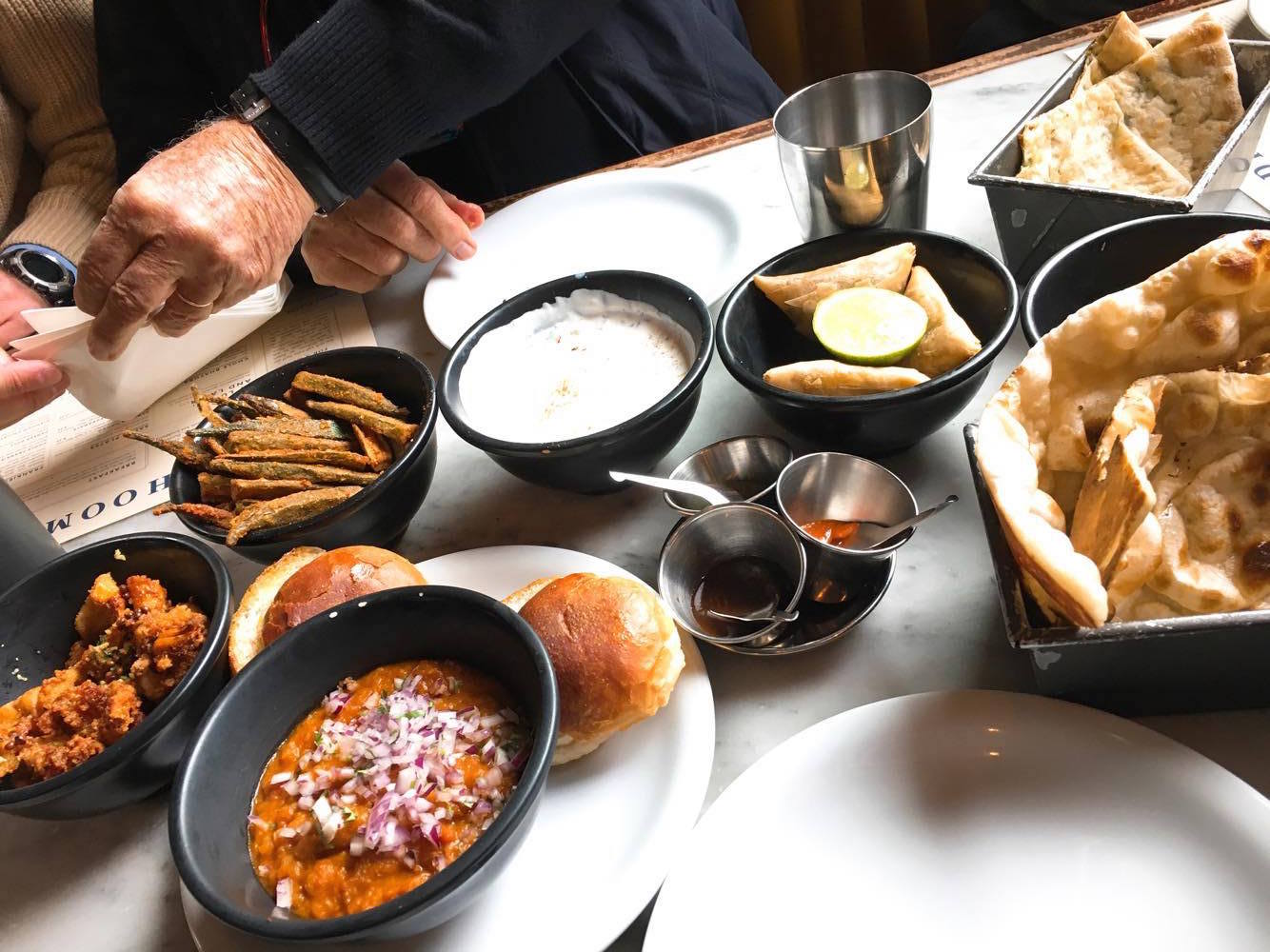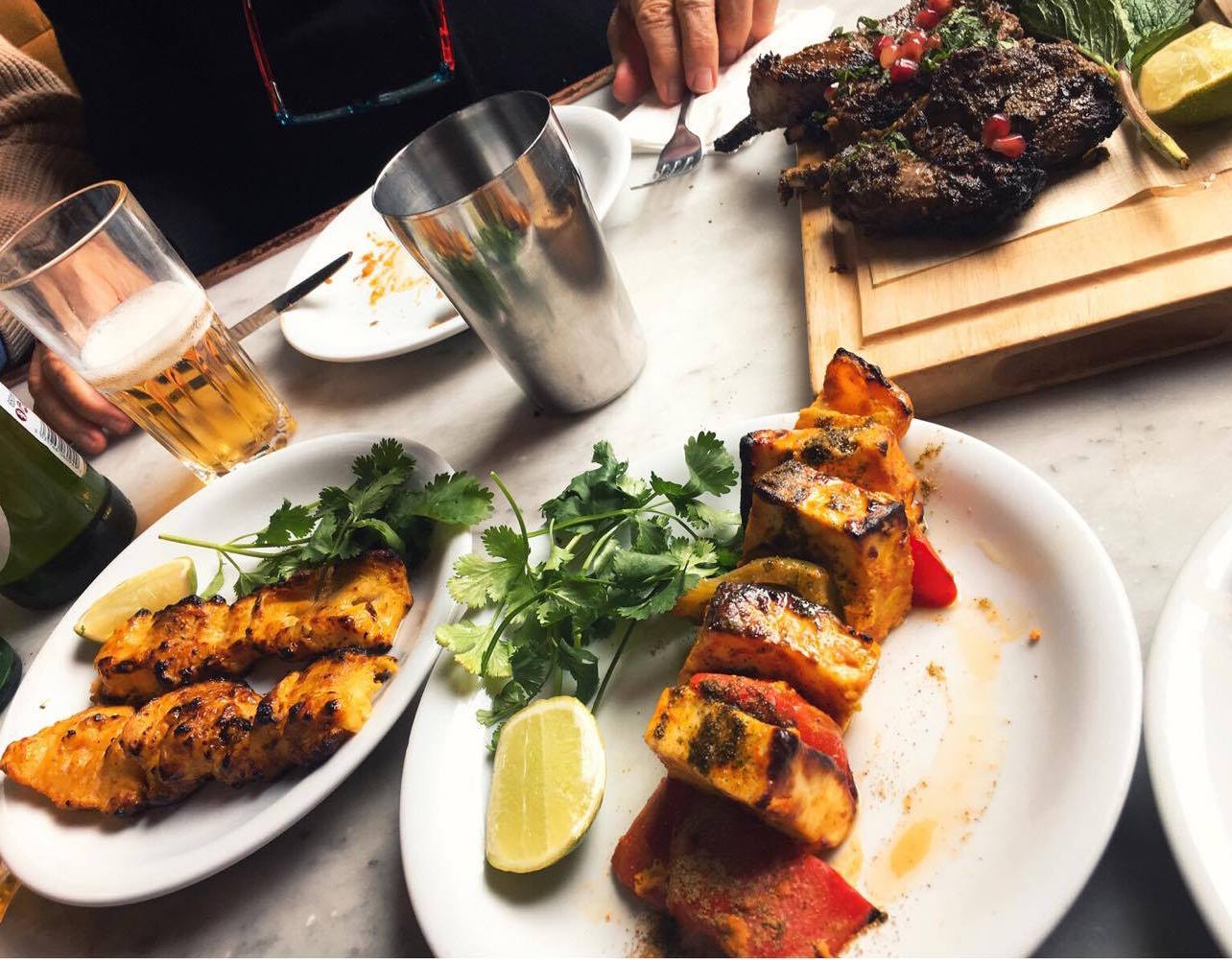 Sweat and shape in London
My cousin is no doubt a gym addict and I don't hate going to the gym,so that is basically how we bonded with each other despite our age gap. She took me to many different gyms and classes in London before, such as spinning, boxing and hot yoga. But this time, she took me to a new gym that she and her fiancé have been going to recently @1rebel. And I have got to say, this is now on top of my favourite gym list and the most intense class I have been to so far and I really liked it! I am also a member of the Surrey Sports Park and they also provide tons of different classes and facilities for their members and uni students. If you are also into fitness and sports, don't forget to check out their programmes and memberships.
I think I have covered all of the things I wanted to include in this post and I should probably stop writing before this gets too long. This is it from me today and I will post again soon!
Diana 🙂