Festival of Wonder 2017
On 13th May, Surrey held a festival to celebrate its 50th anniversary in Guildford.

I volunteered to work at the festival as a Gold Ambassador and I am going to share my experience with you in this post.
So you might wonder "What is this all about?" " Why is it a big deal?". Well, the Festival of Wonder is our main public celebration, we invited the local community, alumni, staff and students to celebrate this special occasion with the university. The festival was amazing! Performances and activities mainly took place on the Stag Hill campus and Manor Park Campus. There was so much to see and so much to do.
Wonder Zone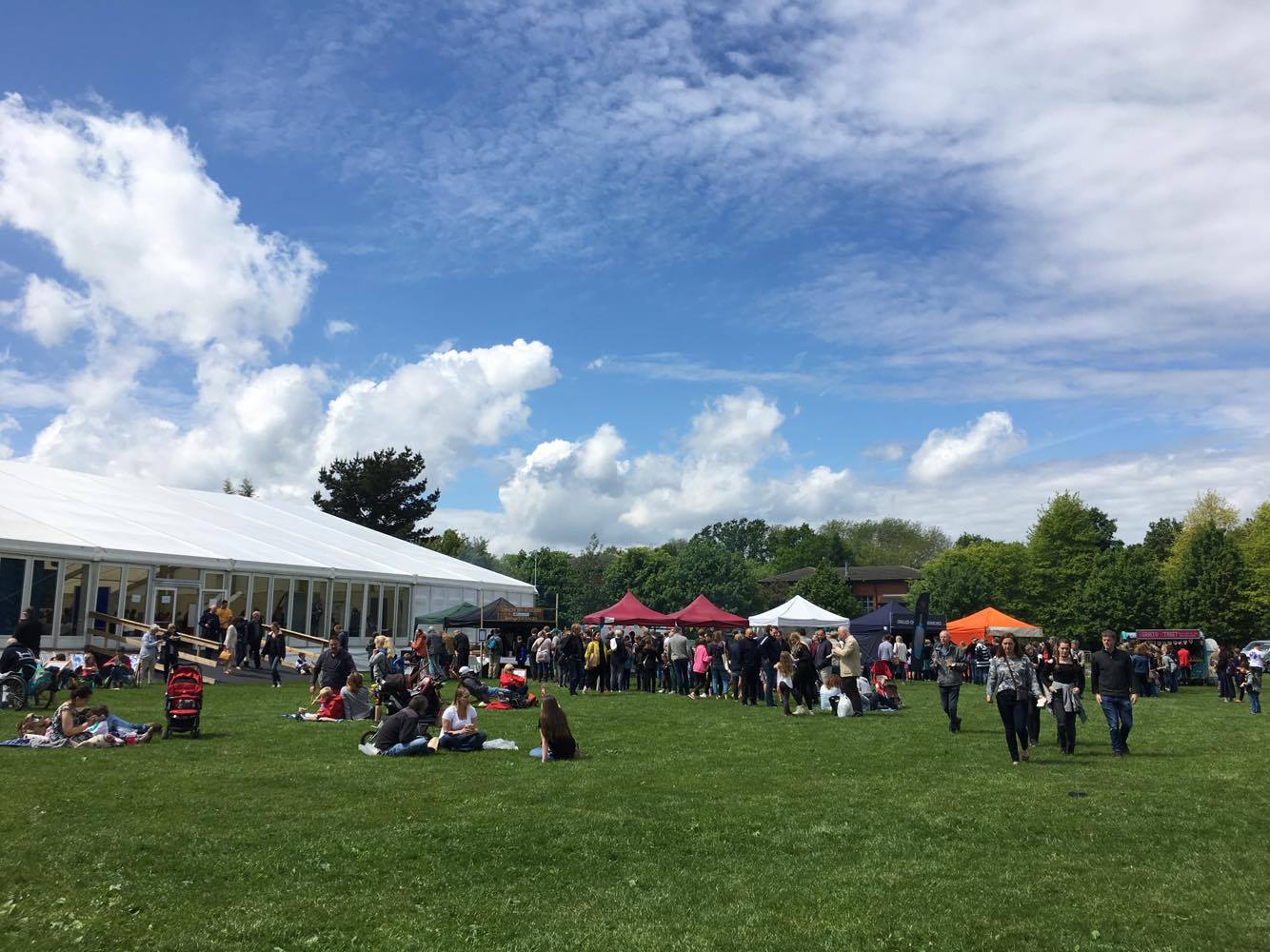 At PATs Field, we had our Wonder Zone which was full of fascinating and exciting displays, and interactive activity, the Wonder Zone brought to life some of the amazing scientific and technological discoveries being developed here at Surrey, and with our partner organisations worldwide.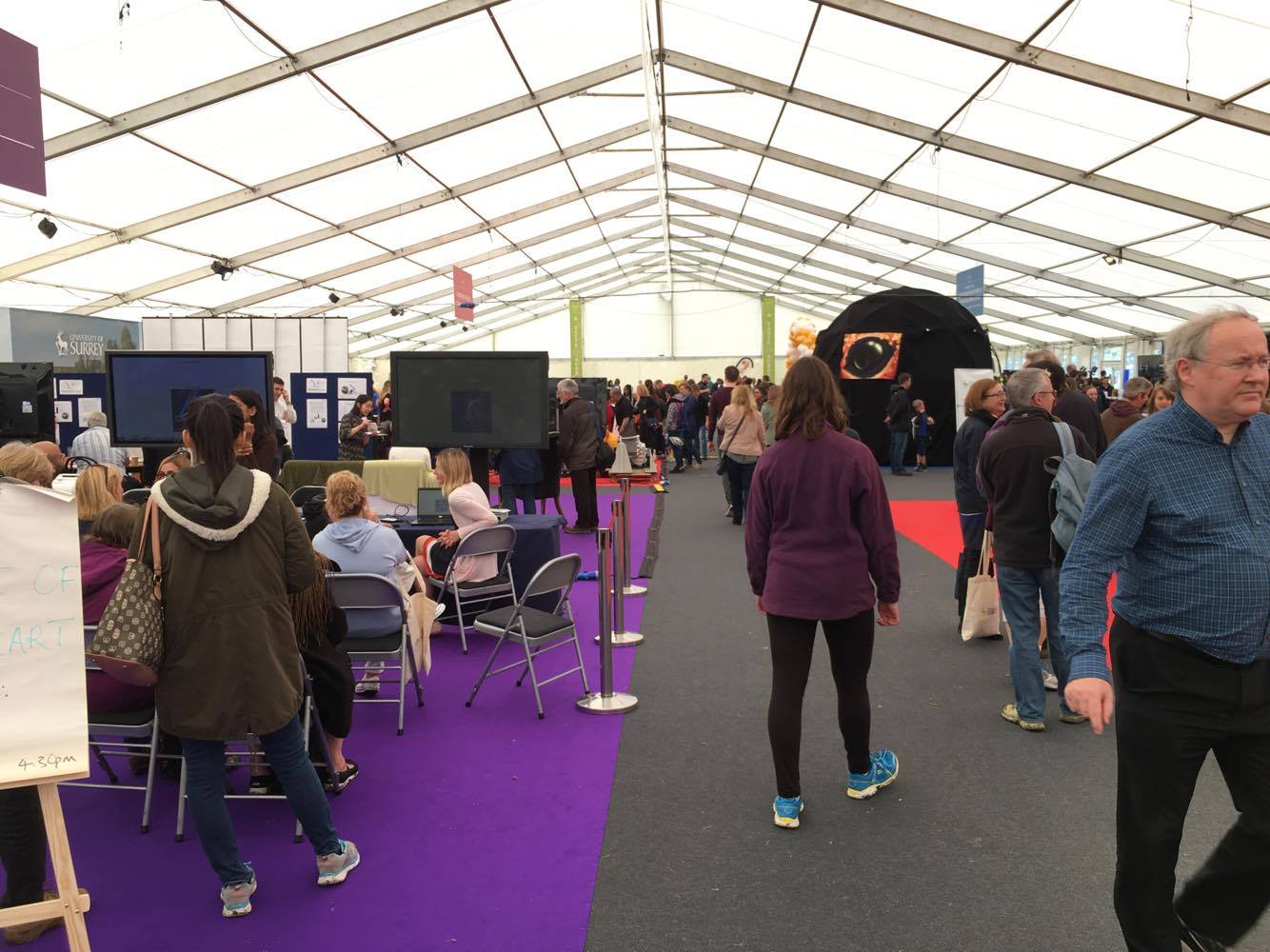 Fun facts about Surrey:
Strained Quantum Well Laser – Alf Adams invented the Strained Quantum Well Laser used in billions of devices. The Guardian said in 2012, "Alf Adams essentially made the digital world we live in possible. His discovery powers the internet, DVDs, computer mice and supermarket checkouts".
Disaster Monitoring Constellation – Sir Martin Sweeting and his team founded the small satellite here at Surrey. SSTL have been delivering small satellite missions for 30 years – longer than any one else in the world. Their missions have had a profound impact in so many ways for example the Disaster Monitoring Constellation which monitored the effect of the aftermath of the Indian Ocean Tsunami, Hurricane Katrina and many other floods, fires and disasters.
Professor Daphne Jackson – In 1971 Professor Jackson became the first female Professor of Physics. Surrey was working with Professor Jackson to help lead the way for female scientists. The foundation in her name has helped hundreds of women to achieve their goals as scientists and through this a huge positive impact on the scientific world.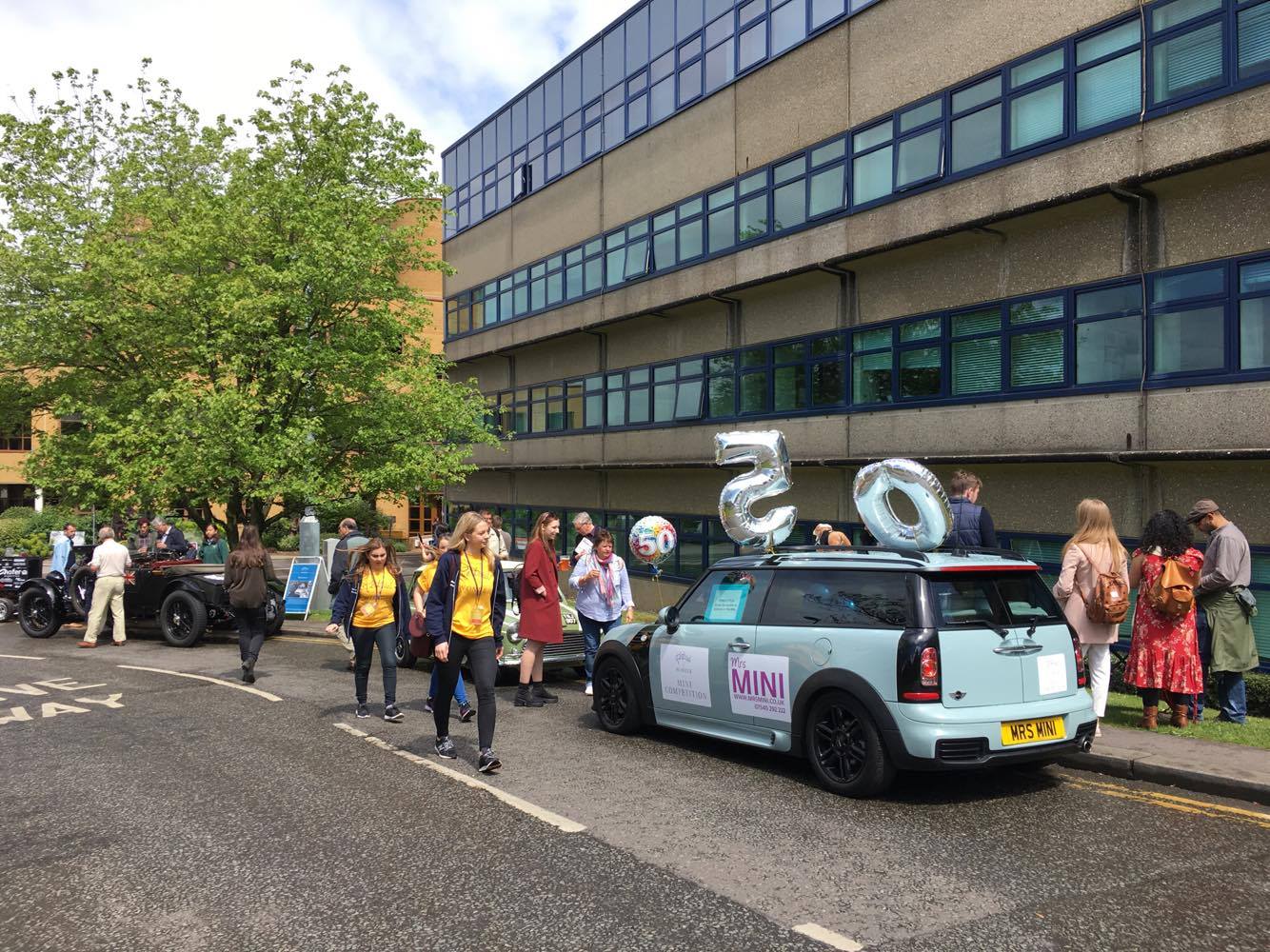 Do you know that Mini cars were developed in Surrey?
The Mini – Sir Alex Issigonis, who studied engineering at Surrey's predecessor institution, Battersea Polytechnic designed the mini. His design broke the mould for the small car, becoming the best selling British car in history
Enterprise Zone
Enterprise is an intrinsic part of the University of Surrey and we support our students in a wide range of business start-ups. From recycling your old bikes, to apps that help you find your way to the best social events, to monitoring astronauts in space – our students and graduates have started some truly innovative and successful businesses that are makinga positive impact across the world.
Professor Rik Medlik – Led the case for surrey to offer degrees in the fields of hotel and catering management in the 1960s. He was widely renowned for his modern, forward thinking approach. This was seen in his efforts to establish links between academia and industry and it was him who recognised, as early as the 50s or 60s that Britain's future prosperity lay in service sectors like tourism rather than manufacturing. Of course, our School of Hospitality and Tourism is now the best in the UK and one of the best in the world.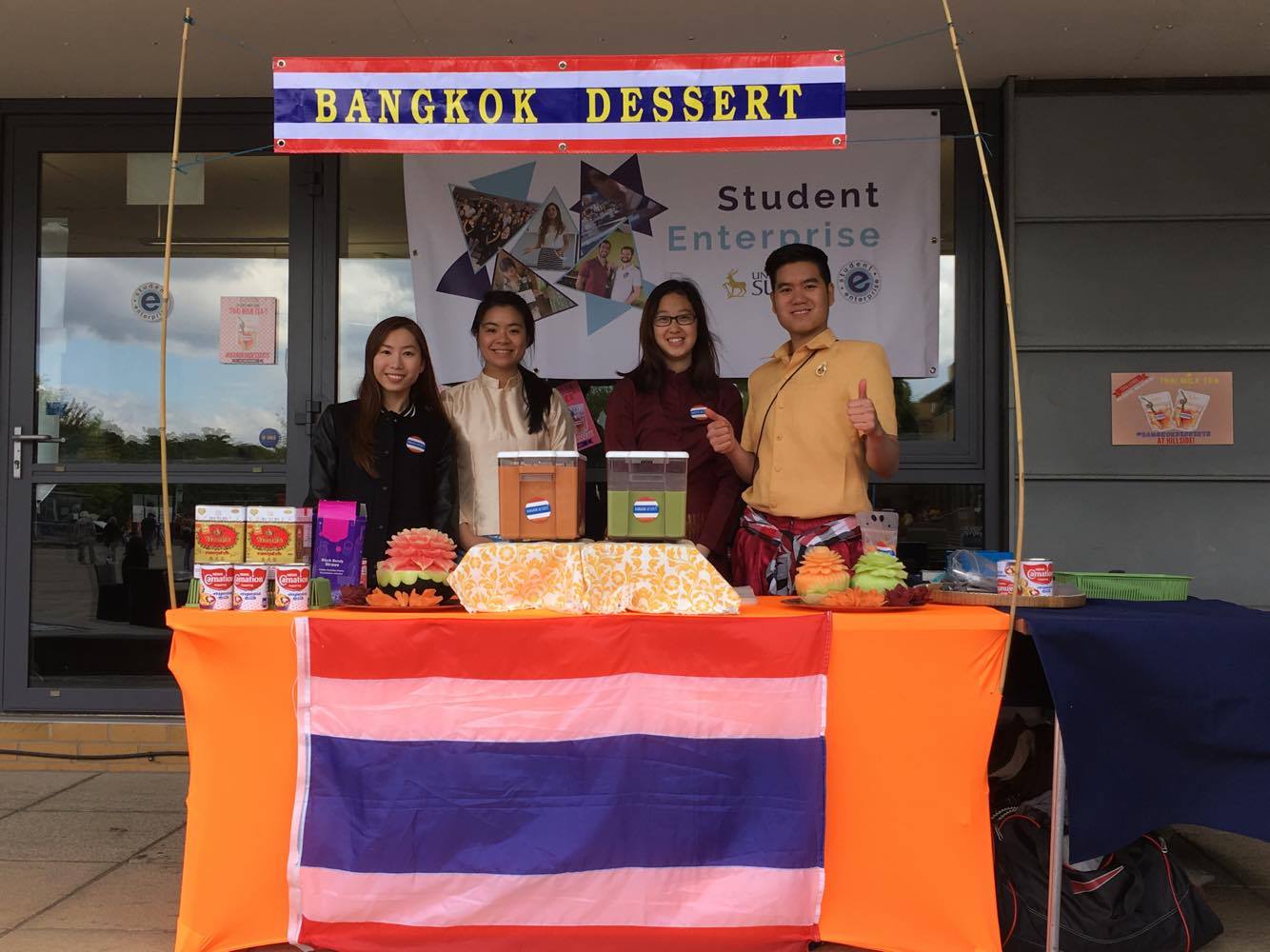 Here we have Bangkok Dessert (a recent start-up) selling their original and unique Thai style milk tea.
Free Fest
Free Festival was first introduced in the summer of 1970 and has been a bastion of student life ever since.
Set up and run by the University of Surrey's Students' Union, the Festival provided a wonderful opportunity for the University and its students to engage with the local community, following the institutions' move to Guildford from its roots in Battersea, London.
The event was a celebration of music, dance and performances, with a selection of classical, pop and folk musicians taking to the stage as well as other performance arts like poetry readings, art exhibitions, films and theatre groups.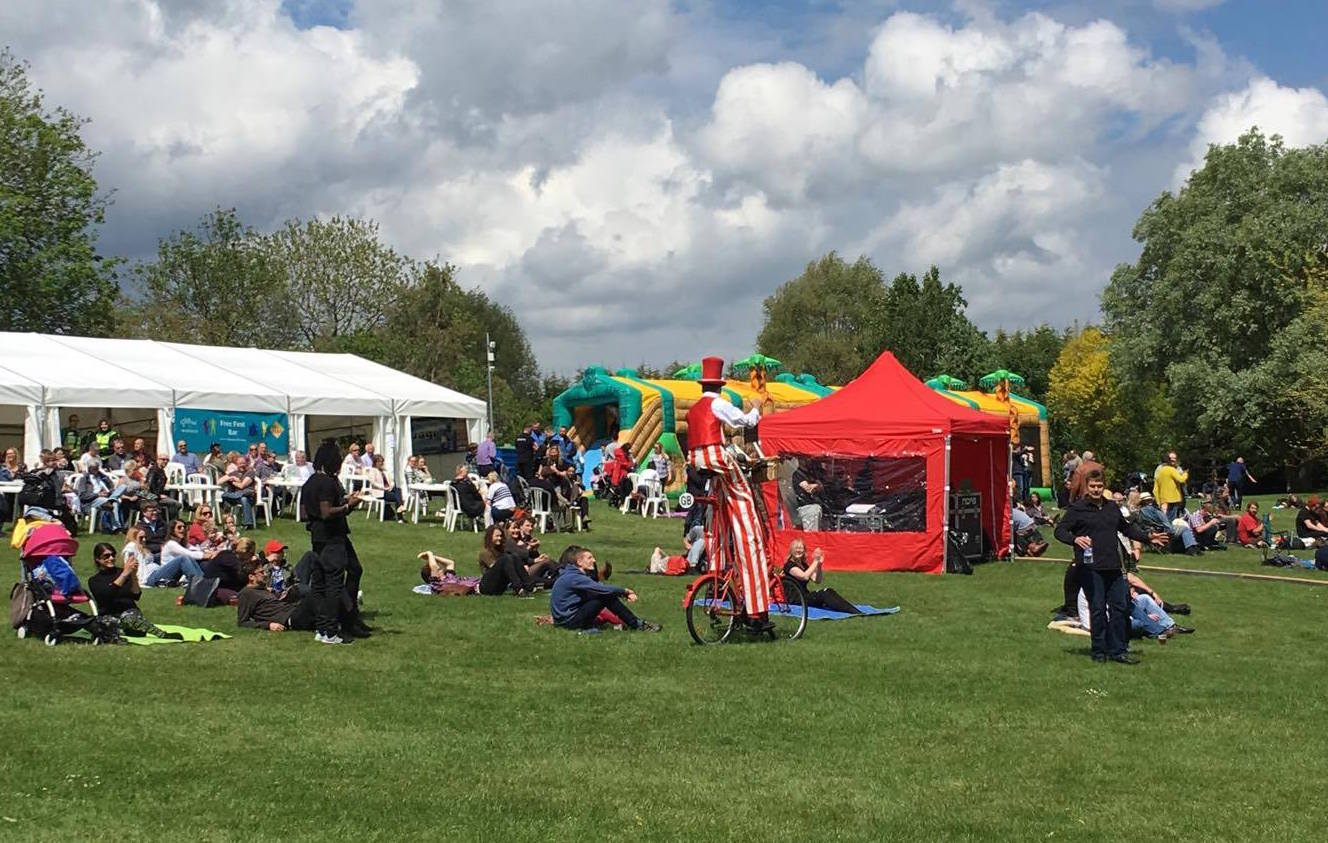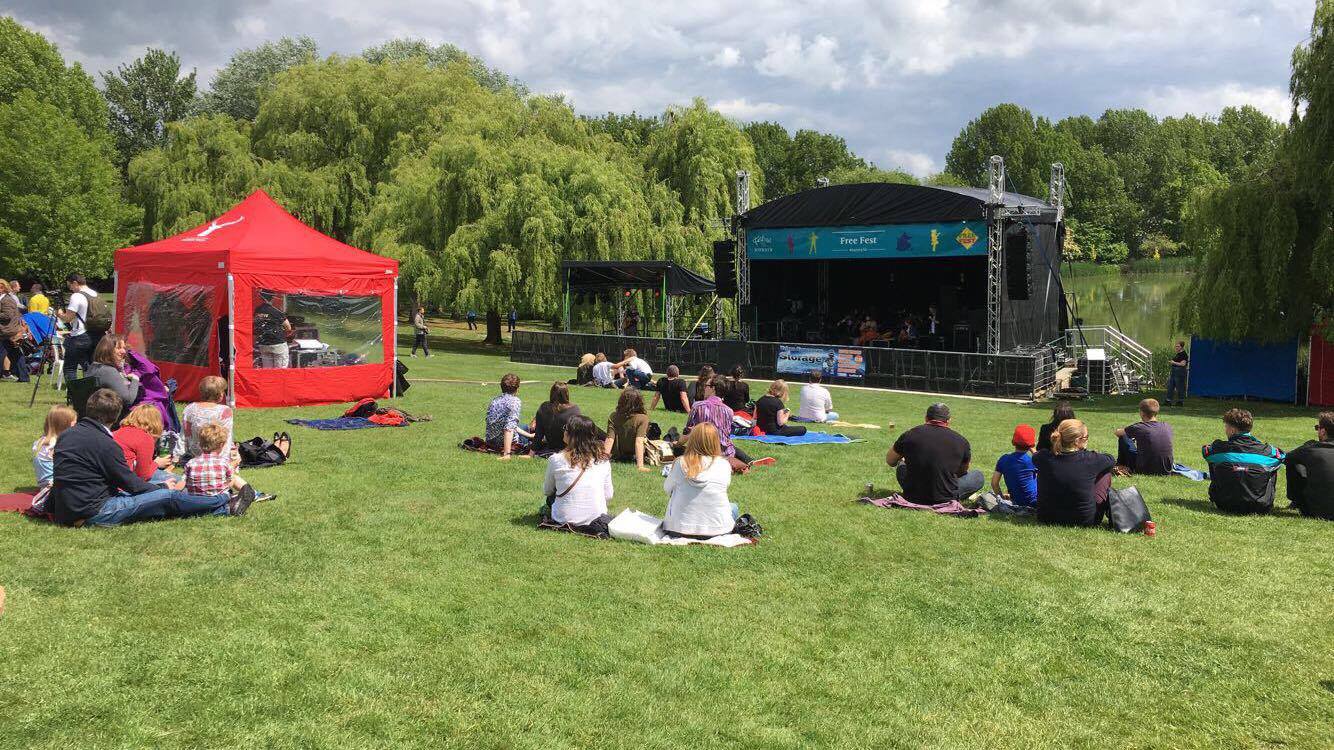 Led Zeppelin – performed their very first gig at the University of Surrey on 25 October 1968. Jimmy Page received an honorary degree from Surrey for services to music in 2008
Musicians, artists and performers came from a variety of different areas. Some were local to Guildford while others were students at the University of Surrey, as well as other institutions in and around Guildford.
Mad Hatter's Tea Party at the circus tent. A drama performance by GSA students. "Feast on an array of delicious treats in Wonderland with Alice and the Mad Hatter, but be aware, not all you eat will be what it seems! As a Mad Hatter's Tea Party there will be some special surprises awaiting you!"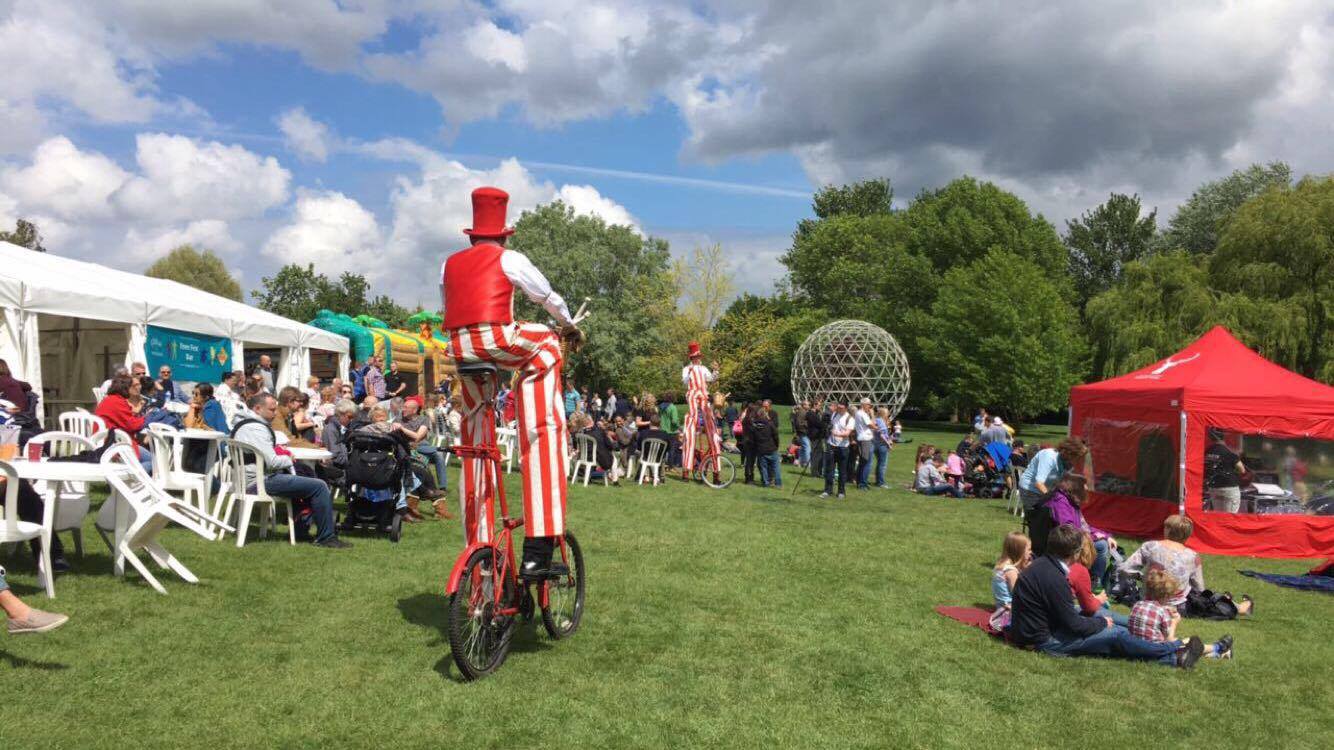 I had such an amazing time working at the festival and helping visitors. It was wonderful to see so many people who took their time and came to celebrate this amazing day with us! I feel very proud as a Surrey student, knowing how much history we had and the contributions that we had made to the society.