When I was still studying in Hong Kong, I always see my overseas friends joining proms and balls (and of course party haha :P)! 4 years gone by and it's finally my very first time to join a formal event!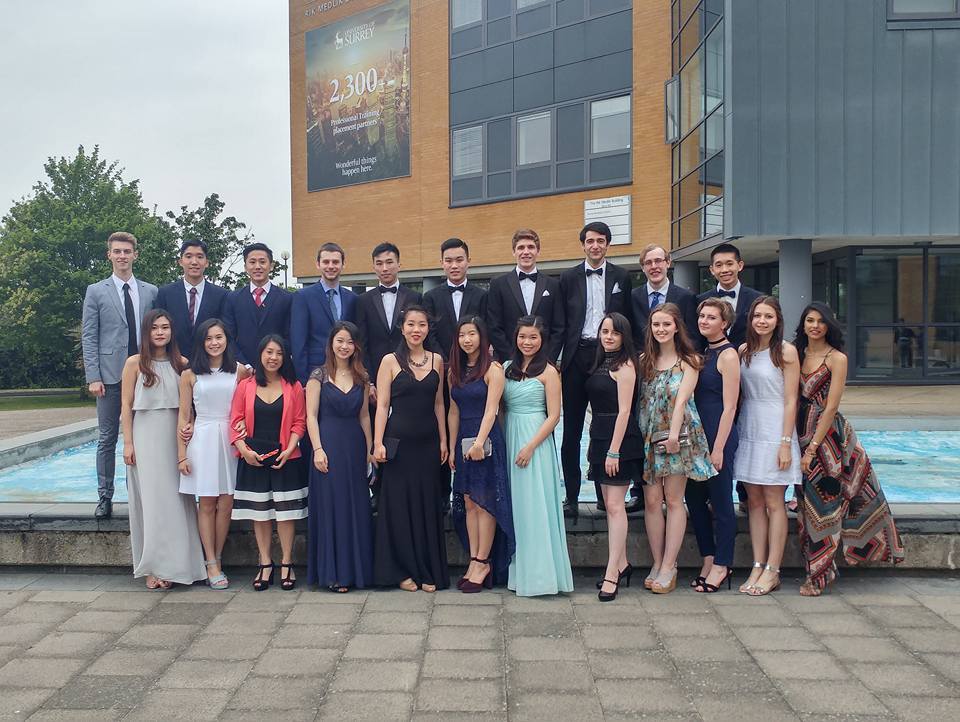 Colours Ball is an annual event which celebrates sports achievements over the past year. As you guys know I joined Surrey taekwondo this year, I participated in colours ball with my dearest teammates. Students who involved and contributed to the sports club are eligible to be awarded the colours award from the student union. There were also other awards in recognition of individuals' and clubs' outstanding performances in their field.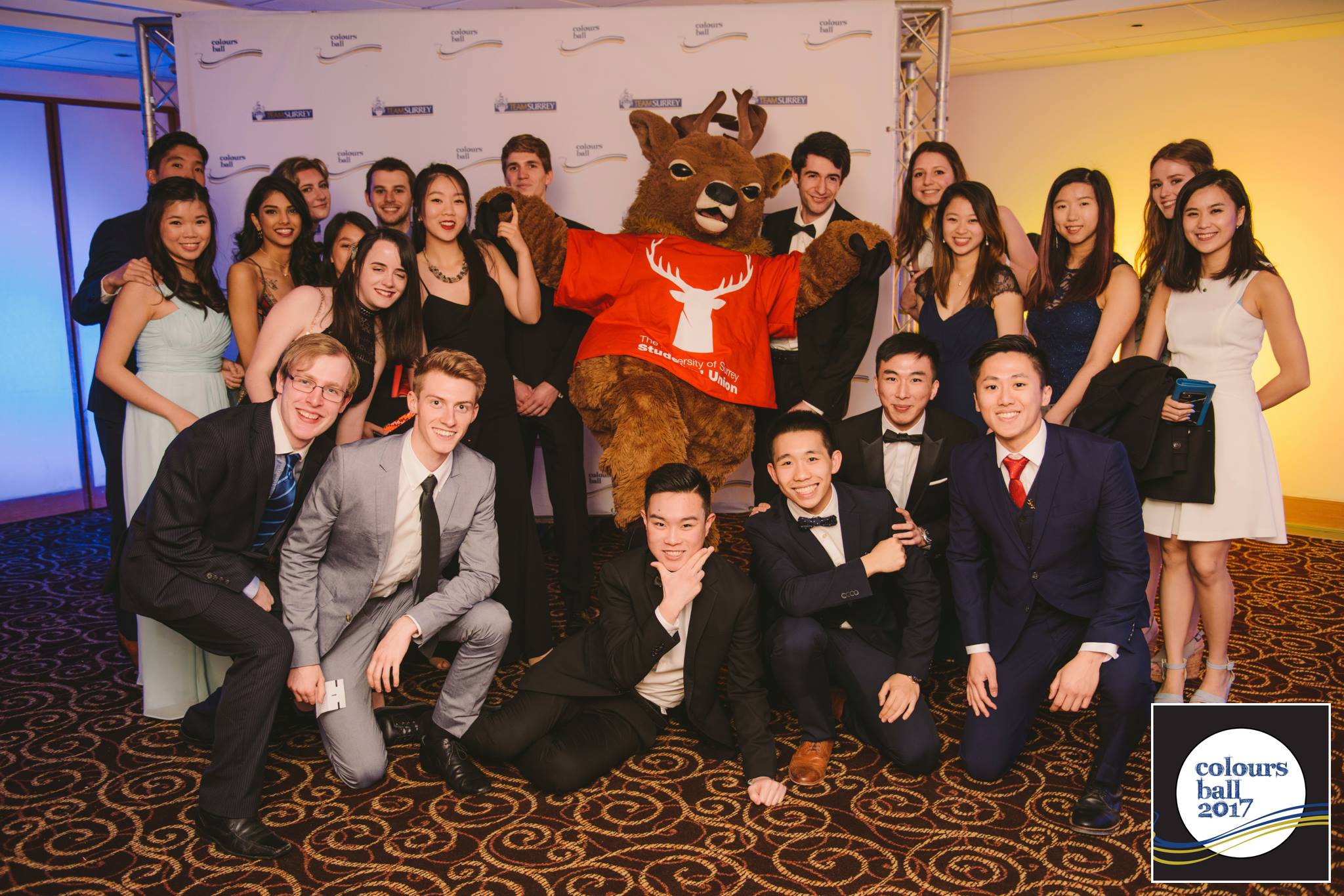 Apart from just having fun, this event also reminded me of all the moments we had together as a team. In March, we joined the nationals and obtained 2nd overall in WTF (a kind of taekwondo) sparring! I wish I was brave enough to participate in sparring as well but in fact, I only joined the poomsae events, which is a pattern of defense-and-attack motions in Taekwondo.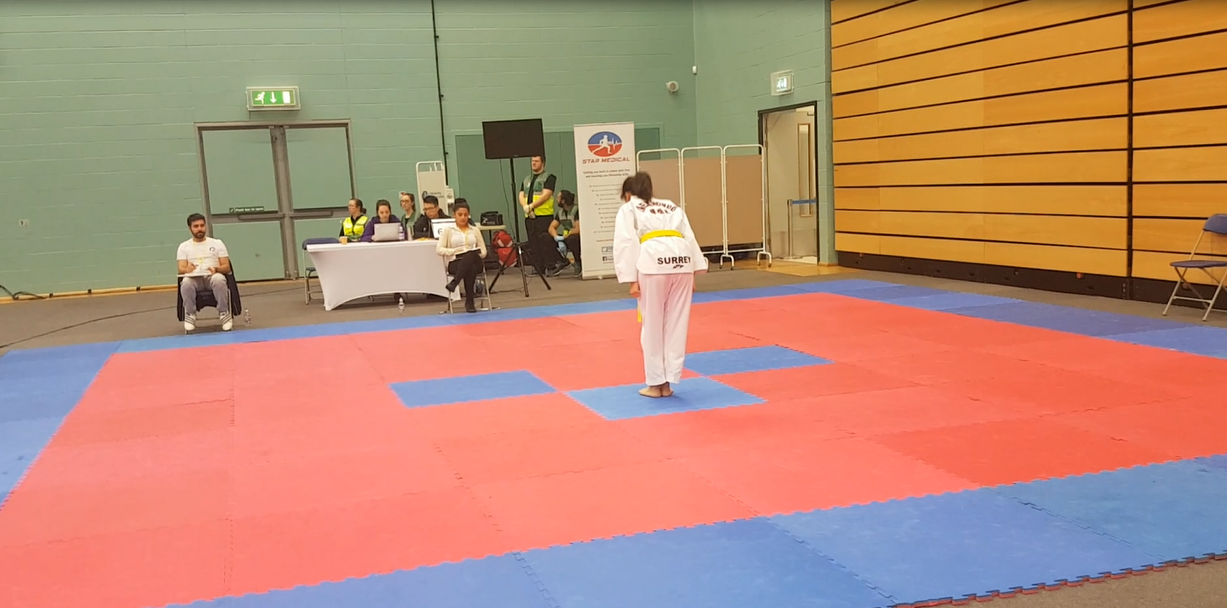 (YES this is me!)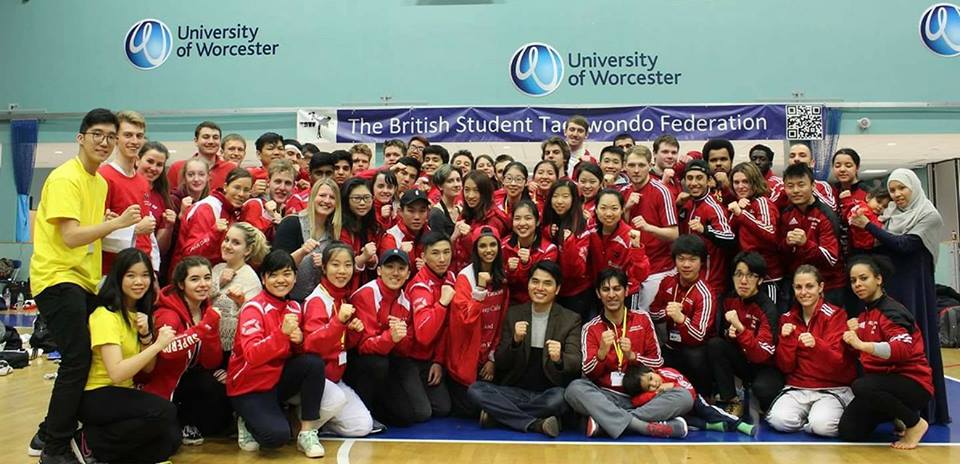 (TEAM SURREY!)
Grad sports also took place last week with alumni coming back and compete with current students! It was always fun to watch people sparring (with NO injuries) and the alumni won just by 1 match. Congratulations!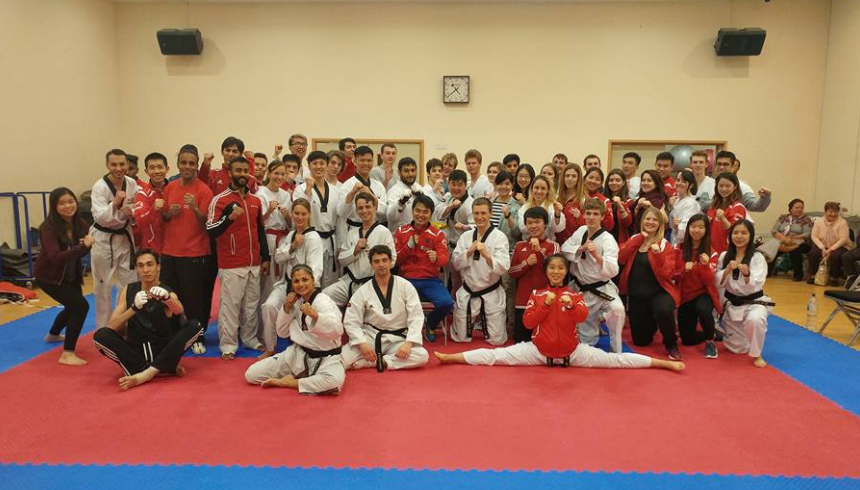 And yes- I am grading to green belt next week!!
If you ask me- what're your greatest regrets at Surrey? My answer will be- not joining Team Surrey earlier (+not working hard enough in my first year…)
I know I had all the excuses that first year was to get used to the new environment but I just felt like I wasted the year doing nothing 🙁  So to those who are reading this, GET INVOLVED IN EVERYTHING! There must be one thing you enjoy and that will create the best memories of your uni life x
PS: Sorry I have been really busy with my final year work and couldn't blog as much… Please forgive me and I will try to catch up and share EVERYTHING that I wish I knew or things that I experienced before I graduate 🙂