It has been a LONG while to update my blog, sorry guys! How's everyone doing?
Last Christmas, I have travelled to Stratford for few days, and the sceneries were terrific!
Stratford is well known for the hometown of famous poet Shakespeare, which means it is a trendy tourist spot in England. At first, my family and I were slightly worried if any shop would be open, but luckily some stores were even over Christmas time.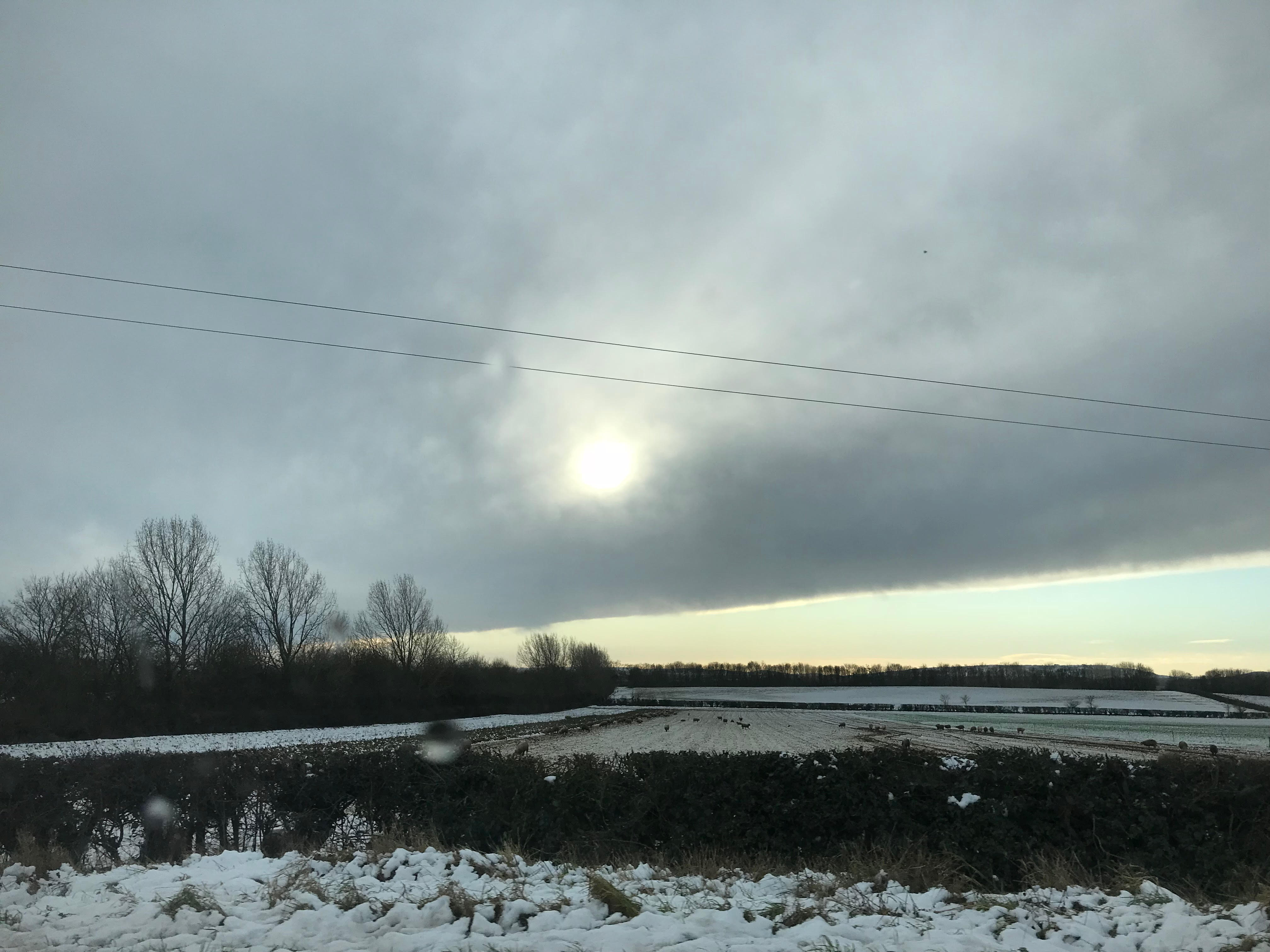 Timber-framed houses are one of the characteristics that make Stratford a traditional and attractive town. Shakespeare's birthplace is now moved to the Henley Street, and it is a major tourist and shopping street in Stratford. Apart from the Henley Street, I also recommend do check out the Sheep Street. By following Sheep Street, it guides you to the east Waterside. The walkway is filled with relaxed and enjoyable atmosphere. You can also find few independent stores there, particularly for vintage lovers, I am sure there are full of hidden surprises. "Tudor World" is another suggestion too, it has many recreations of 16th-century life in theatrical settings. Besides, there are much more attractions like the Stratford Butterfly Farm, Harvard House etc.
For people who love shopping, there are two major shopping malls in town. Let's start off with "The Maybird Centre", it is located on Birmingham Road. The shops in here are relatively more spacious in size, you can find B&Q, Argos, Pizza Hut, Boots, M&S Foodhall, Sports Direct, etc. The Rosebird Centre is comparably smaller, but it includes even more diverse shops inside. For instance, Waitrose which sells high quality of food and products.
For Theatre lovers, please check out the Royal Shakespeare Theatre. It was opened by the Prince of Wales in 1932. Additionally, Stratford is where Royal Shakespeare Company is established, it is a popular place not only for visitors but also for actors too. Apparently, it welcomes over 1 million visitors each year. Also, I recommend visiting Swan Theatre, which has won a British Construction Industry Award in 2011.
To wrap up, here are some tips for you all who might be interested in looking around Stratford in holiday period:
Avoid travelling by public transport (may be suspended over holiday)
Stay warm (the weather is much more chilly compared to last year)
Check Virgin train before ticket booking

As Virgin often sell very cheap train tickets in the off-peak period, so don't miss out the offer!
Most importantly, it could have saved you one-third of the expensive last-minute ticket

Check out Stratford-upon-Avon tourist website for more information (http://www.visitstratforduponavon.co.uk/visitors-guide)