How is everyone after the "Beast from the East"? The campus was covered with layers of snow for a week; Storm Emma apparently hit England with the coldest Spring ever! Surprisingly, the weather was even chillier in late February than in December.
Today I want to introduce some ways of searching for houses. I bet students who will become second and final year are starting to search accommodation for next academic year, that's why I think this post would be helpful for these students. Hopefully, this post can give some basic ideas to overseas students who might consider of living off-campus houses too.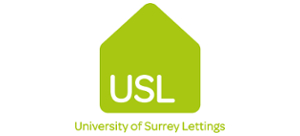 For those who might have no clue of how to start finding housing. Undoubtedly, I was one of 'those' same time last year. Don't worry, don't stress out yourself. The University has a supportive platform for students. For example, the University of Surrey Lettings (USL) provides properties to students without charging extra fees. They aim to supply students with a fair deal of renting off campus, and to give the students practical support service and advice while applying accommodation. The USL partners closely with Student Support Services Centre and the Students' Union to ensure students can securely rent properties. They also have partnered with some housing agencies like Belvoir Lettings, Burns & Webber, Leaders etc.
Here is the link to USL if you would like to have more information. (https://www.surrey.ac.uk/lettings/about-us)
Apart from university managed accommodation, we can find town agencies. They normally have rental properties all year around. You can start from online searching nearby areas; if you want the specific size of houses, I advise you can visit their agency offices to have more precise information. The majority of non-university managed houses do charge additional bills, like electricity, gas and water, please do reconfirm before signing the housing contract.
Last but not least, I do recommend to try living off campus once, it is surely a 'must-try' thing in our university life. It benefits us as students to become more independent, as we might be living completely out of student residential area. Try once to live out with your best friends. The experience to live out is absolutely fantastic and rewarding.
Please email us or student support services for further questions.