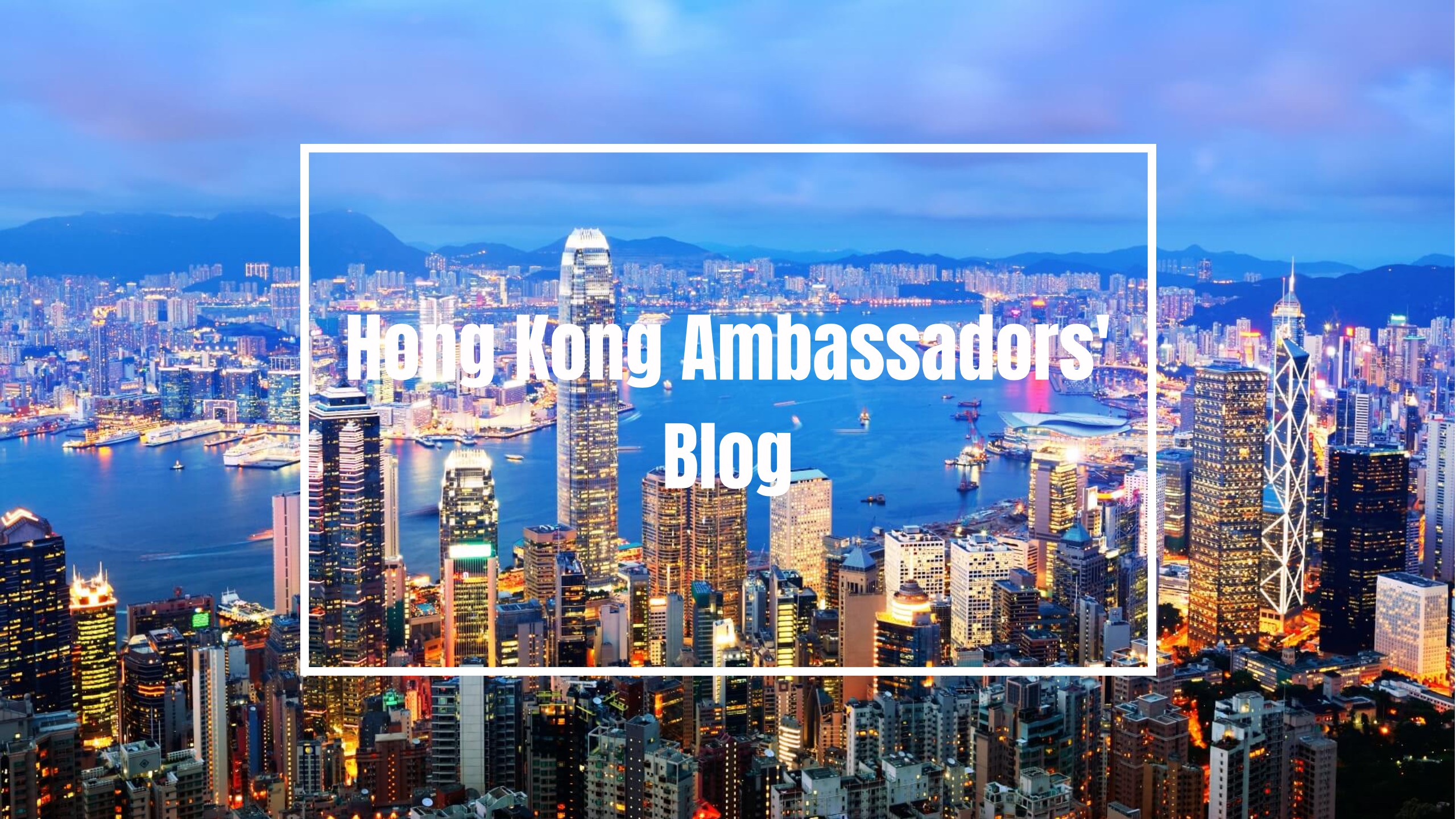 Hello all,
Month of May has already started.  There are many exciting activities around campus in these weeks; although many of my friends which are in their 1st year and 2nd year are cavorting about with the spring time, I have been driven into a sullen sluggishness by the seemingly endless work.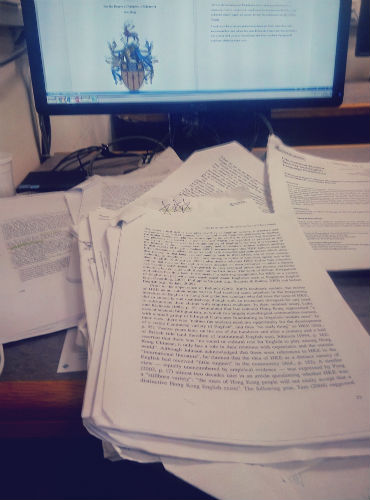 Although my dissertation is still on its way to be finished (on track), and I know that I shall fully concentrate on my reports, I just can't wait to enjoy the beauteous season of spring. Indeed the library is my only habitat of the last few weeks, therefore I have been absent from the spring even since it has approached Surrey.  While there is still one week left before the submission of my dissertation, I have decided to treat myself better for lunch.
Following last year's success, year 1 International Hospitality Management students have got the opportunity to put their classroom-knowledge into practice. From 30th April to 14th May, each of the student projects will be allocated to a lunch slot at Lakeside restaurant as part of their assessments. In other words, eight thematic lunch events will be prepared to occupy the Lakeside restaurant during the busy lunch hour in eight days.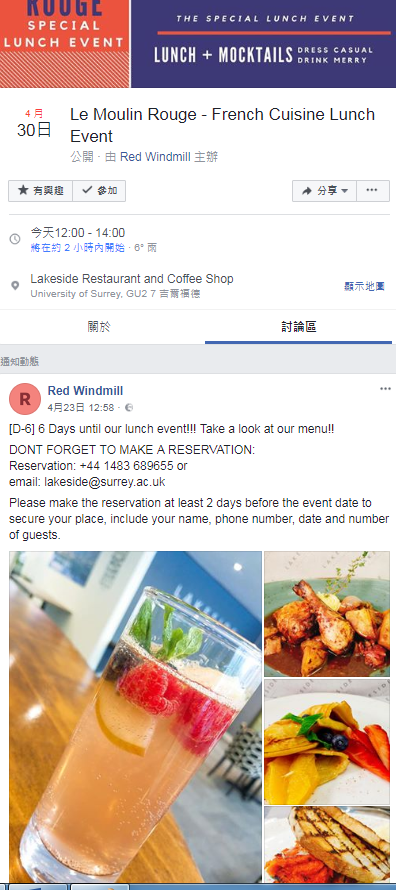 On 30th April, the student group 'Red Windmill'  kicked off the lunch event at Lakeside. I have been aware of their French Coq au vin since the middle of April because it appears to be really good, to say the least. However, I didn't realise its popularity and while I was told that a reservation needs to be made beforehand, it was already too late to make any booking ( that's why Sophie was enjoying her seasoned chicken while I had my chicken sandwich for lunch on the 30th April). Although this one was a full house, I know that there are still seven student projects to go in the following days and lucky enough at the time I phone the restaurant, there were still a few tables for the Swiss cuisine so of cause I  grab the seats without hesitation🏆.
To be honest it is the first time I took my lunch at Lakeside. I would say that the cost of a lunch set is a bit high comparing to other restaurants on campus so probably my friends would rarely suggest to go there for lunch.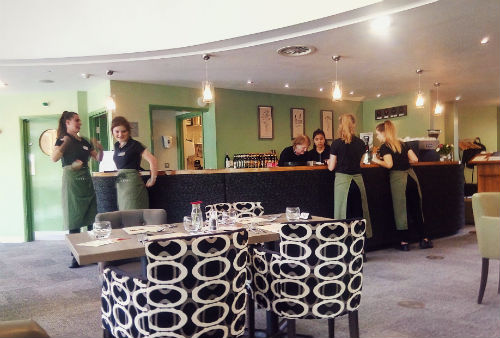 They are all students studying International Hospitality Management (with their mentor in the middle).  The girl (who is inside the bar) is my table tennis buddy and remember to say a hello to Maria if you are joining the table tennis team at Surrey next year 🏓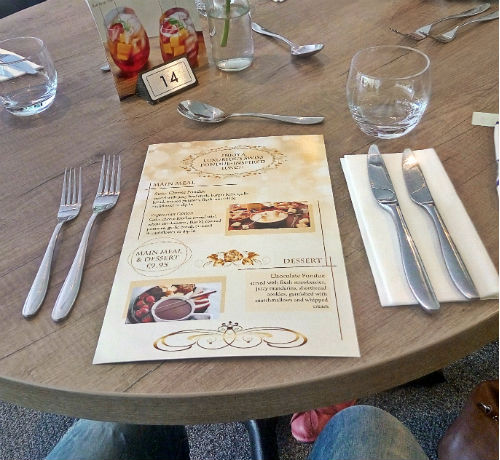 Of cause, since this is a lunch event piloting by students, photos on the menu are for reference only. However, the photo arouses a feeling of imagination in me because I would expect the only compromise is its way of presentation. Indeed, the rest does not disappoint me at all!
First and foremost it would be the fruit punch iced tea🍹.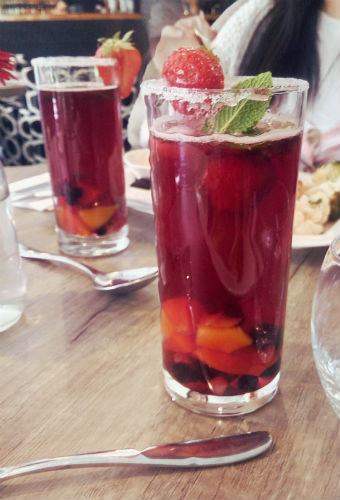 The main course is the cheese fondue🧀.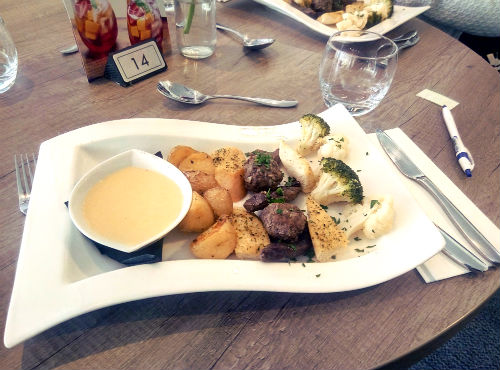 Following with the dessert as chocolate fondue🍫.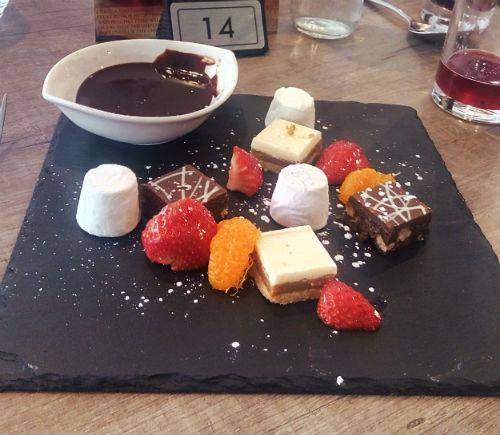 I am honestly jealous f them because what assessment can be better than exploring the profession through experiencing which means execute a very own project?
Btw, take an insight on the rest of projects this year and let them inspire your very own idea…..
……if you will be joining the International hospitality management degree at Surrey next year.
Take care all and see you soon!
David xx