Hello all,
It was a big day for my university at the end of June; the undergraduate open day!
There is a total of four open days throughout the summer: 22nd June, 23rd June, 15th Sept and 13th Oct. For that two consecutive open days in June, I was luckily assigned to assist with the department of Sociology.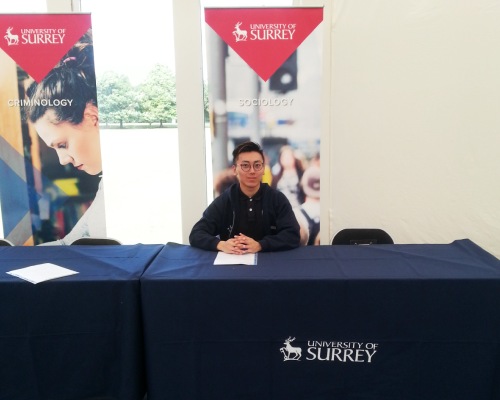 My role basically is to share my experience as a Sociology student to prospective students and their accompanying family and friends.
It is absolutely a challenge to myself: imagine you are surrounded by different groups of family which are all curious of your study journey at Surrey. It is really important to learn how to 'cut it short' and 'be precise' because my experience in these two days told me that everyone wants to hear stories of a student who has spent three years in a university; there was just not having enough time for me to share all about my university journey from head to toe.
Many wonder what is the way to sign up for this exciting opportunity; here is the drill (LISTEN!!): at the first two week of the first semester, an email about election of course representatives will be sent to every students from our corresponding departments. Then, nominate ourselves if we are firmly committing to the responsibility. When the nomination is closed, the anonymous voting begins subsequently.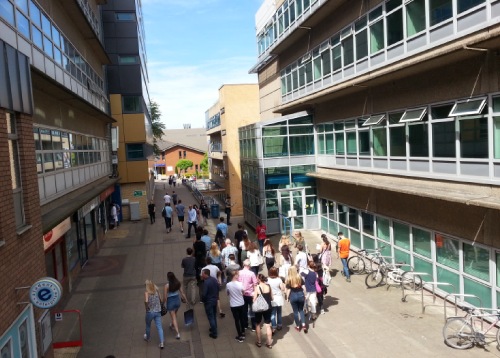 Alternatively, University of Surrey has one of the most organised Student Ambassador Scheme among UK's universities. Currently in the academic year 2017-18 there are over 260 ambassadors enrolled , 600-plus applicants (source: Student Ambassador Recruitment Office)
The university accepts applicants of students from all academic years…yup that even includes fresher student (see how Sophie enjoys her first year at Surrey as being an ambassador)! A warm reminder would be that the application  closes at the first two weeks of 1st semester (the beginning of October). I myself missed the deadline in my second year and it was really a tough waiting until I get a chance to submit my application in my third year.
Hope this at least helps someone who wishes to join the ambassador family out there!
Take care,
David