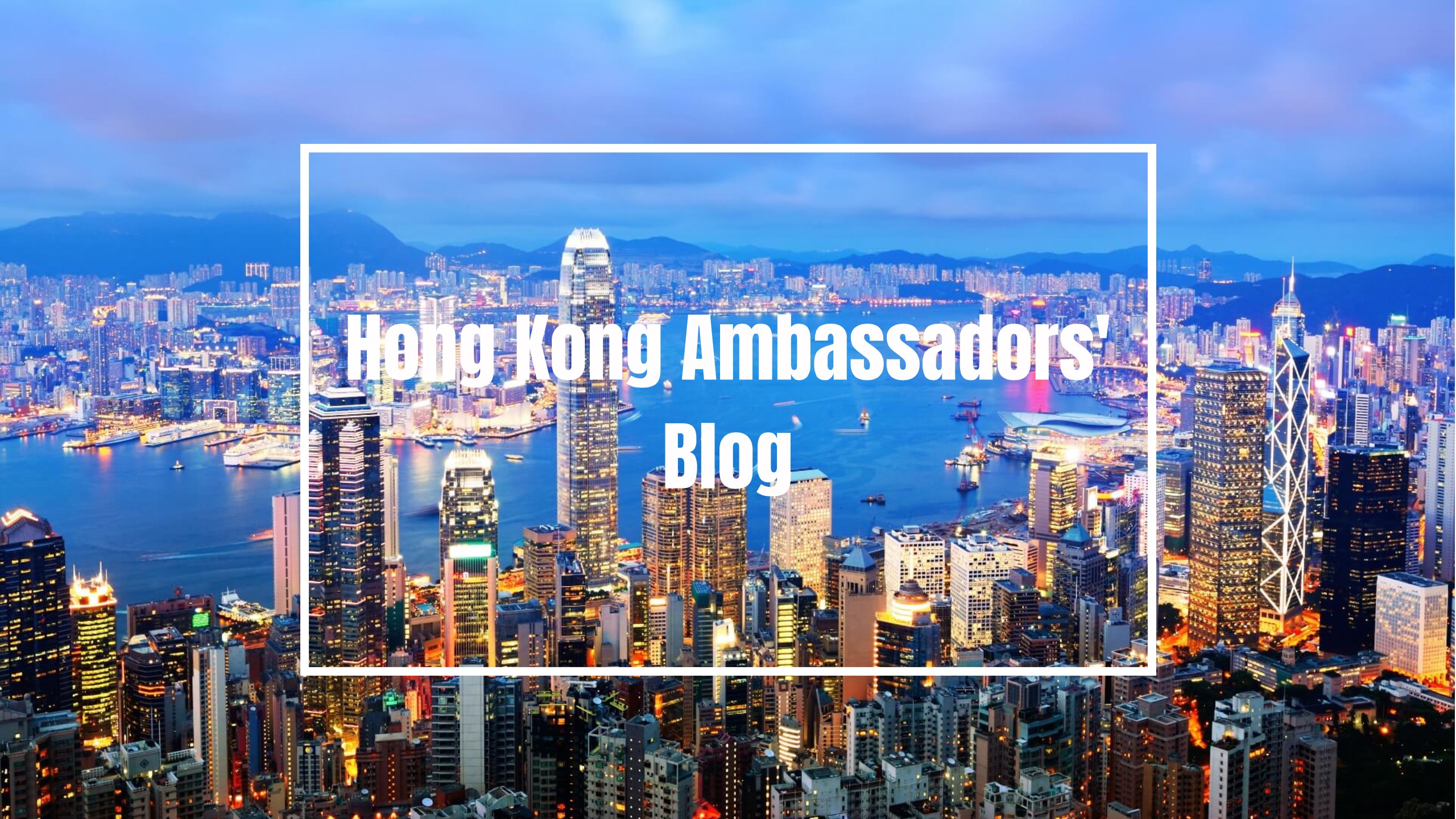 Hey Surrey buddies,
It's me again. Unlike usual, I would take advantage of this blog to share one of the must-do stuffs as being Surrey's student: going to the coast!
A Plan to Isle of Wight was absolutely a casual one: indeed we didn't both to tailor a plan because it is not actually difficult to get there from University of Surrey. Indeed, The journey to the island only took us 2 hours and a bit more which is a reasonable time for an escape trip.
Where is Isle of Wight?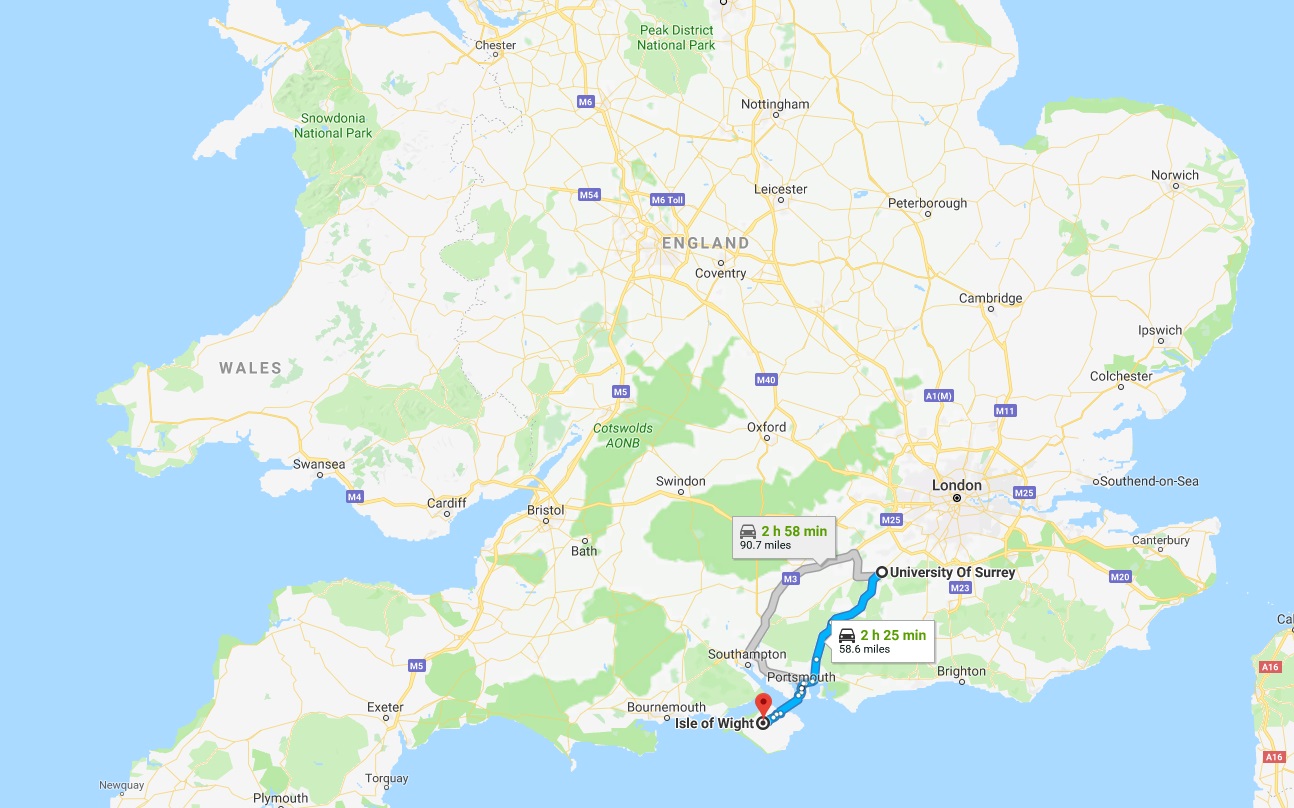 ---
Spoon-fed step-to-step guide exclusive for Surrey students
From Guildford to Portsmouth Harbour:
There are two major ways (unless you have access to your own vehicle) to take outselves to Portsmouth, where we can then take the fast ferry to Isle of Wight. Either coach (operated by National Express) or train can take us directly from Guilford to Portsmouth Harbour. While both types of transportation also only take approximately an hour, the major difference is perhaps the cost of  travelling; A train ticket usually costs £20-ish in average while getting on board the coach can cost less than £10.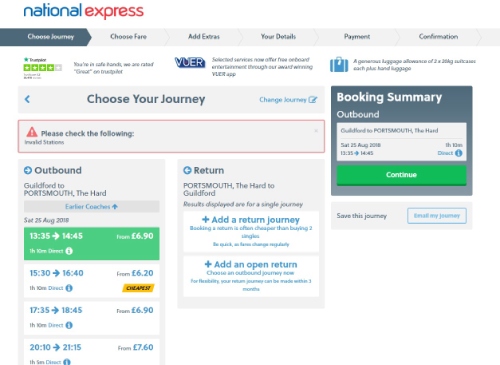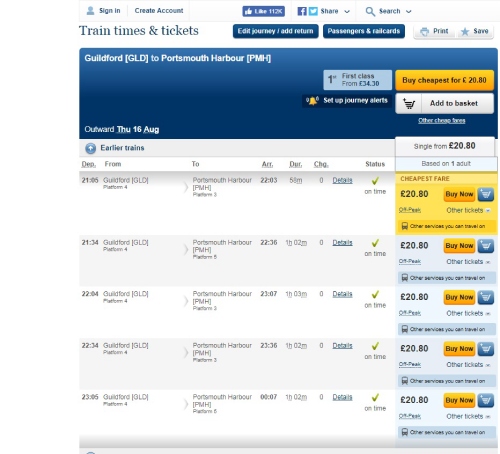 In less than 1 hour we already arrived Portsmouth Harbour.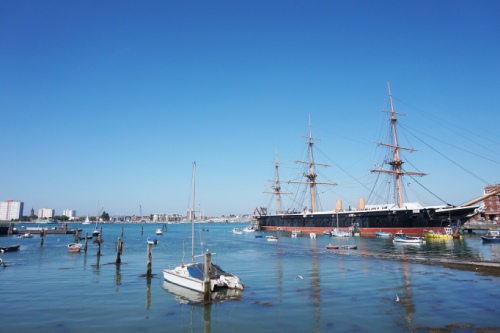 Portsmouth owns a busy ferry terminals where scheduled sailings departs to the channel islands and to other popular European countries such as France and Spain.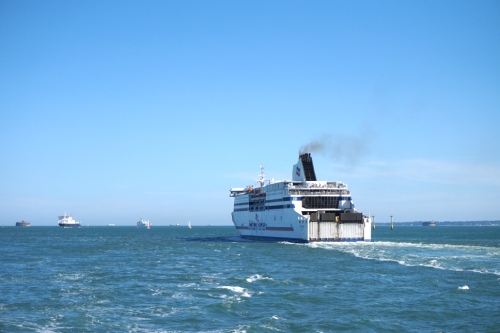 (A ferry to France)
From Portsmouth Harbour to Ryde:
Anyway back to our story, there are two ferry routes both running between Ryde (Isle of Wight) and Portsmouth Harbour with high frequency. I personally recommend to get a ride on the hovercraft because this ferry route is the last remaining passenger scheduled hovercraft service in the world. Alternatively it is still a pleasure to enjoy the wind at the deck when crossing the Solent with the Wightlink.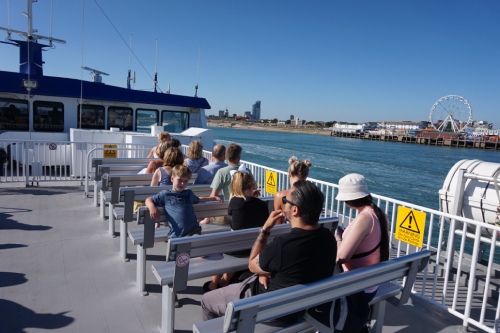 ---
Once you get off the hovercraft..you are officially in Ryde!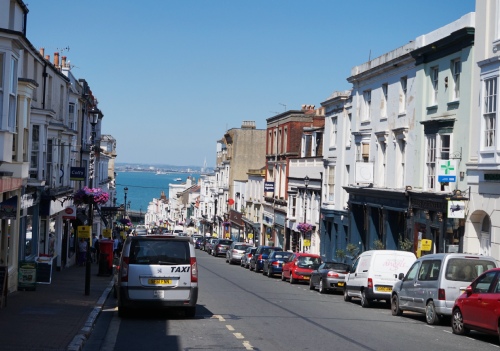 The sandy beach is Ryde is just ten minutes walk from the pier…but we didn't stay there long because we knew there are more beaches with stunning views on the other side of the island.

The public transportation system is mature on this island; there are connections to all the must-go attractions and also services to suburban areas where travellers always like to explore.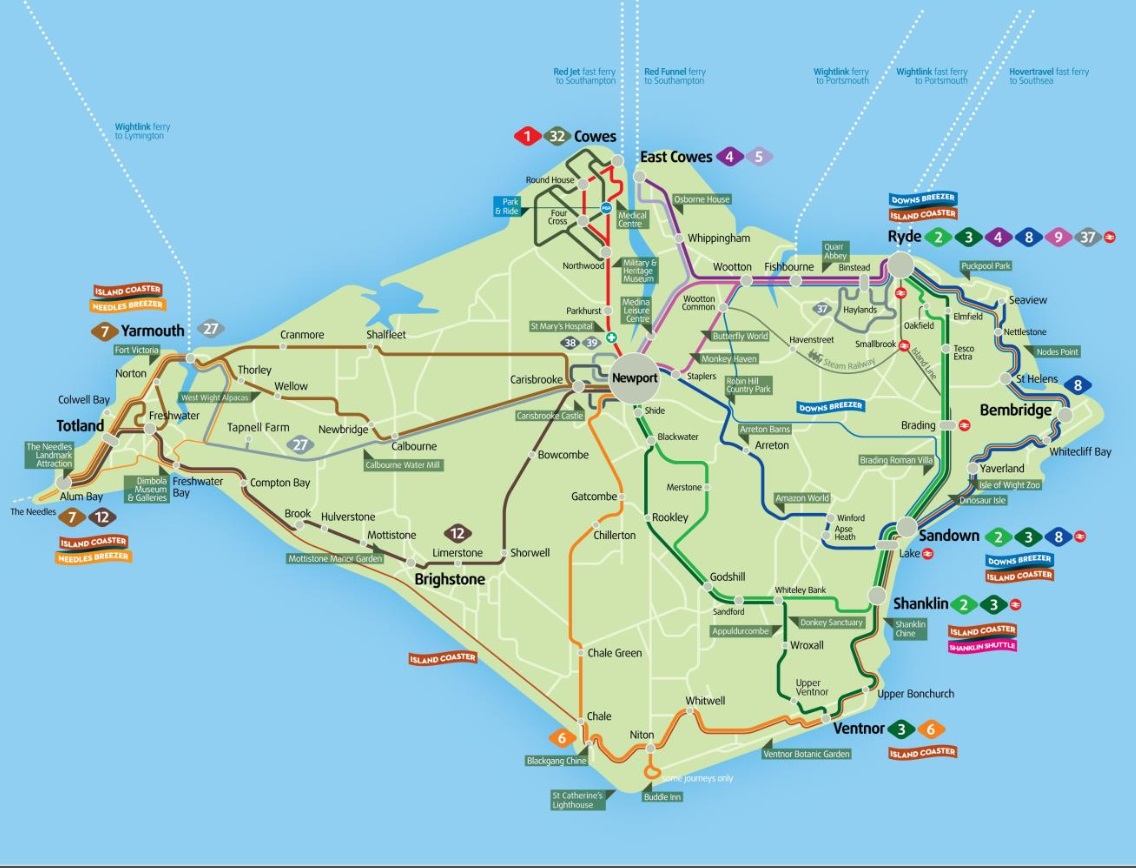 The bus station is right next to the pier which makes ourselves awfully convenient to reach the tourists information centre. I definitely recommend to buy a 48-hour bus ticket which only costs £15 there because we will be reliant on public transport heavily in the following days.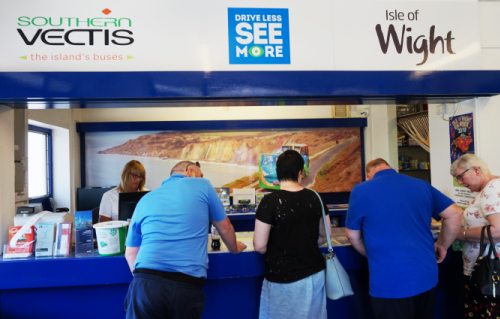 Before planning to do anything next, we decided to hop on a open-top bus which gives us a 360-view of the island.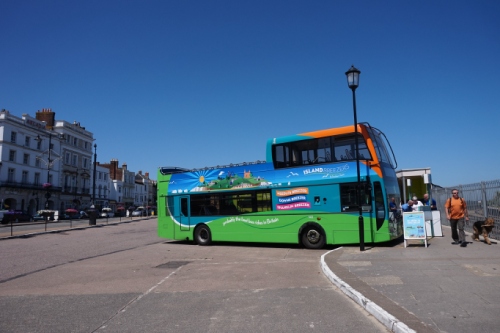 Sandown
45 minutes later the bus has taken us to one of the coastal town on the island.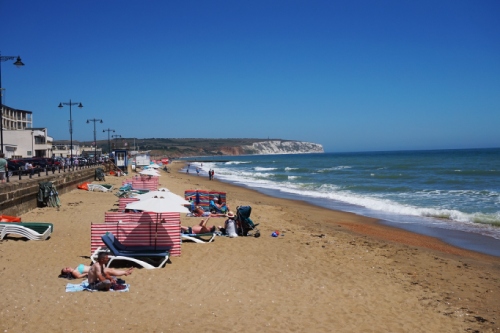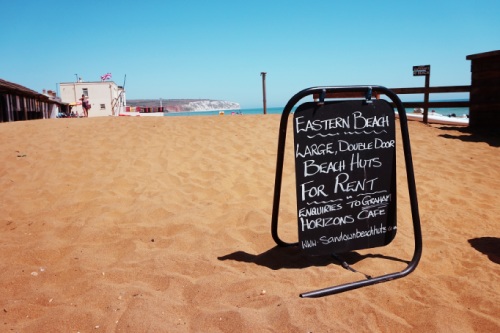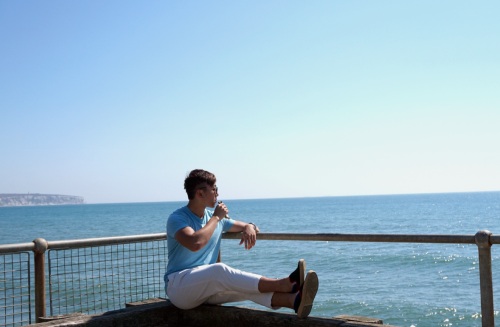 Shanklin
In Isle of Wight, there is nothing more but beaches🏖🏖.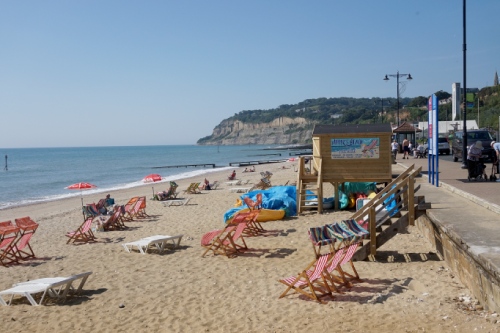 I believe that I now understand the reason why there is always excitements whenever people talk about how British people enjoy their summer.

Fish and Chips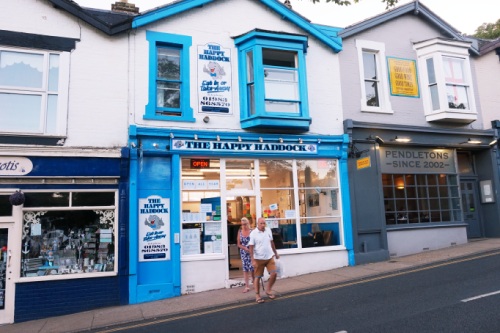 Even after three years of studying in the UK, I still can't think of any substitutions for Fish and Chips when it comes to British traditional food.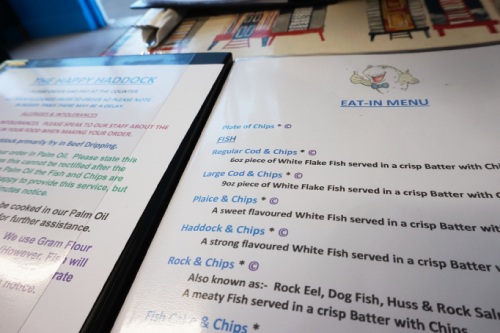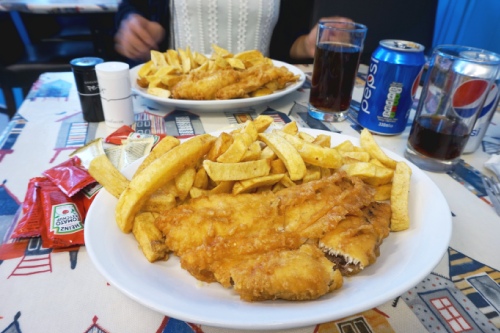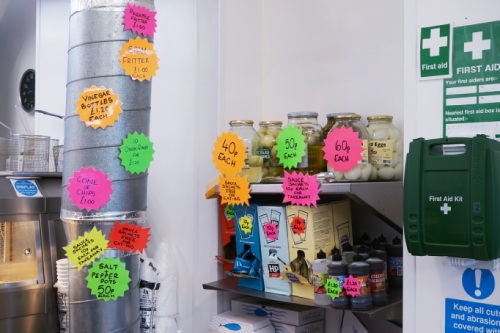 As a frequent gymer, my eye ball quickly turned to that big jar of eggs.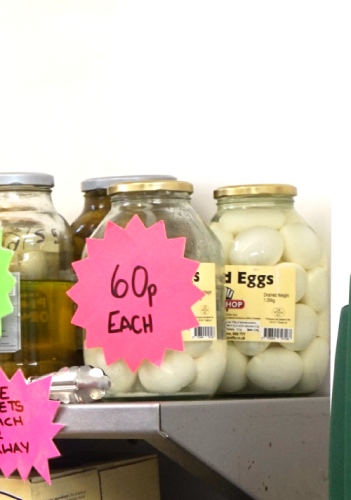 It is with no doubt that the first time I realise that there is actually someone eating their hard boiled eggs that are cured in vinegar, which is known to them as 'pickled egg'. Ewww after a bite I know I can't be friends with pickled eggs (they are so sour 😖).
On Day 2 we will take a early bus to the western coast of the island. I will manage to organise that chapter of the story these days!
David xx