Hiya,

So this blog is the chapter 2 of 3 of my travelling to a British island under the philosophy work hard play hard'. To my surprise, some of my friends seemed that they have actually not heard of this piece of fantasy land.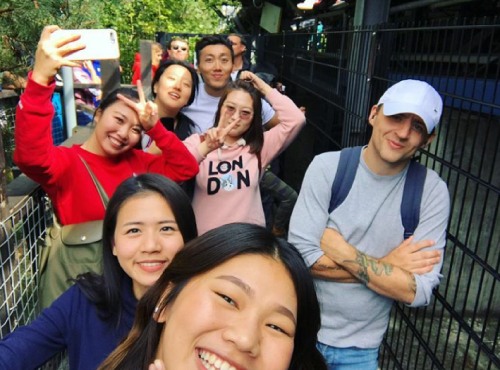 On day 2 we planned to go to Needles. Although it has taken around 1.5 hours before we got to the very West of the island, travel along the coast means that views are always stunning throughout the journey.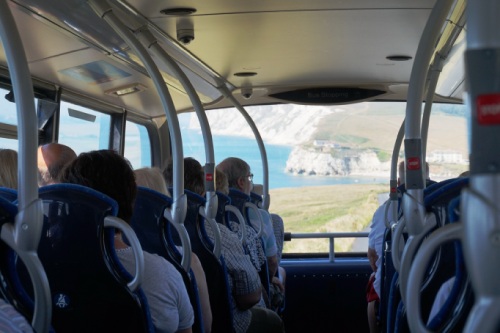 What is on The Needles ?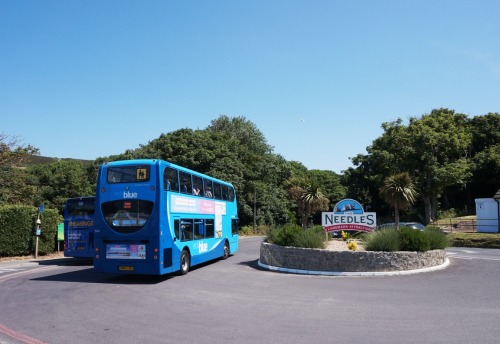 Well, I would agree if someone says Needles is a resort park.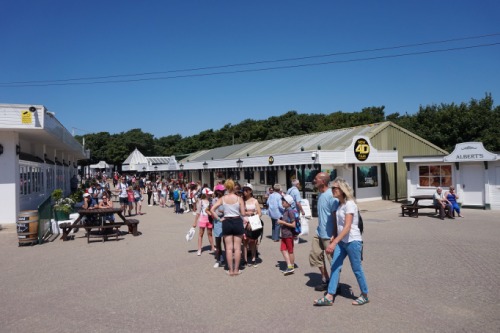 The sweet factory brings back my childhood.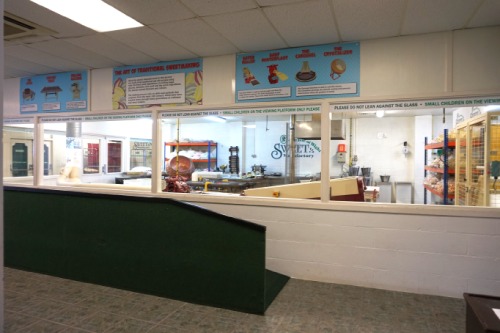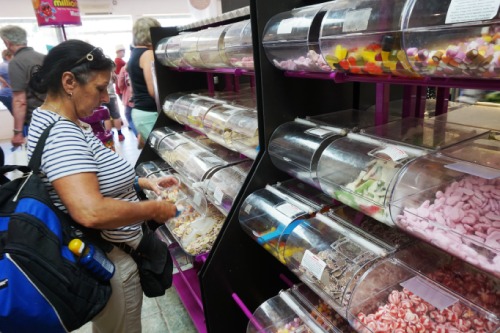 Cola candy is absolutely mt favourite: I still can't resists the temptation from fizzy cola despite as a grown-up (shhh that is a little secret of mine: I think of my childhood whenever I chew a fizzy cola candy.)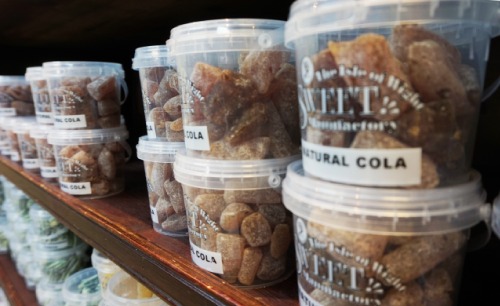 To be honest I don't really know much about the entertaining facilities because you can feel that the '1970s theme' is commercialised anyway. Indeed, I am only hoping to enjoy the sea wind and coloured sand at the corner of the island.
That is why we quickly jump on the cable lift. The single trip costs £3 or alternatively adjacent to the chair lift there are stairs which can also bring us down to the beach.
(as shown)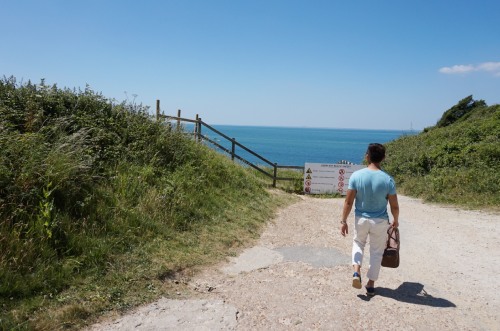 I start to understand why online comments always emphasis the Needles is an amazing natural feature of awesome beauty.
From the left…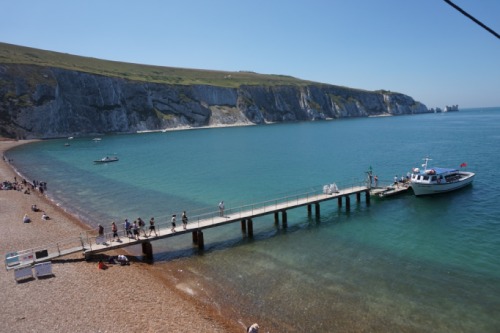 …to the right.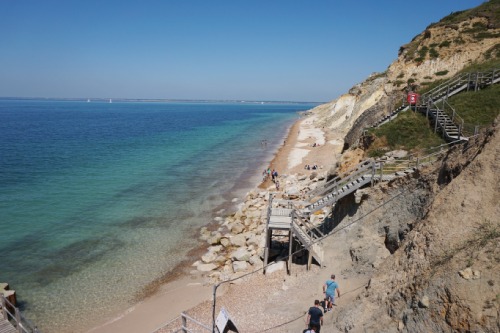 Imagine if I can share the seat on the chair lift with my beloved..this is gonna be the best day of my life …(any volunteer?)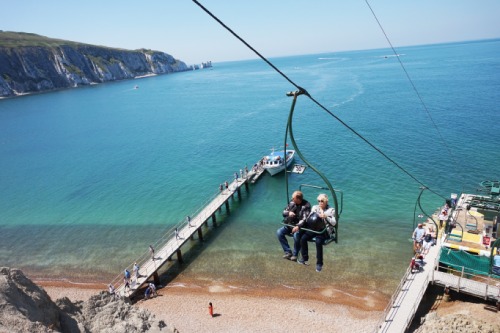 The park itself closes at 4:30 p.m. but there is no closing time for the beach.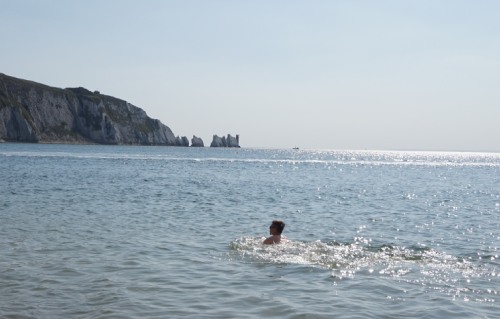 Then, walk over the headland to Old Needles Battery.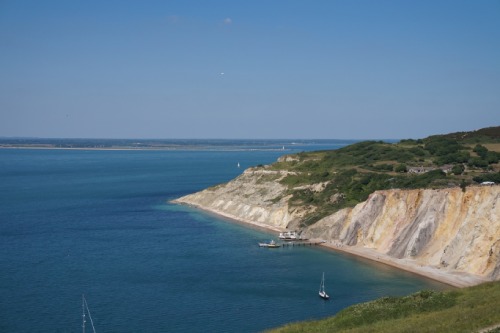 ---
After a long day fun then we hop back on the public bus to the nearest town -Yarmouth.
Because of the short window of our journey time we are not able to visit the GarlicFarm.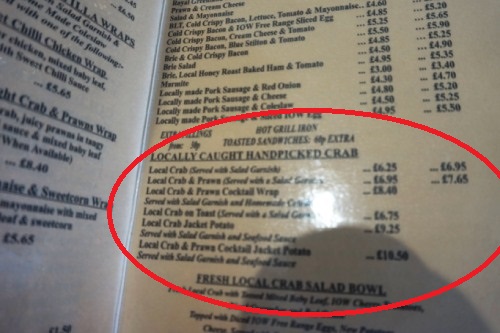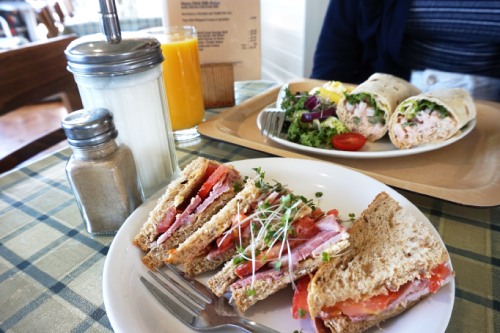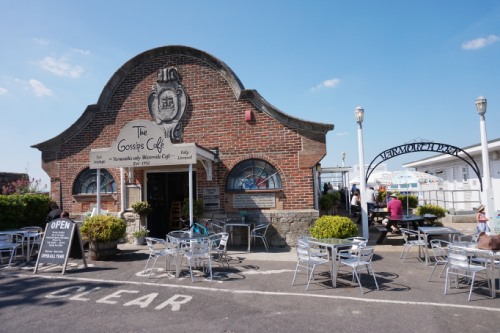 Dessert: apple torte