Hello everyone! Without further ado, I will finally share my Professional Training Year (PTY) experiences to you all.
I should start with a bit of overview on PTY in Surrey, there are flexible choices for students to complete the year. You can choose to do a full-time one year study or work, or you can do 6 months of work and go on an exchange programme for the rest of 6 months. Frankly speaking, I was wholly persuaded to study in Surrey when I heard how flexible the PTY year can be for the placement experience!
I chose full-time work with 2 different work placements last year. The first one was with InterContinental Hong Kong as a Training Intern. Since I have never done any administrative nor office nor hospitality related work before, I was doubting my capability to handle this placement professionally. But after I had a chat with my fantastic placement tutor, I thought: Why don't I have a go and try first?! It is a year to explore myself anyway!
Then I came home and kickstarted this placement. The placement is around supporting the daily operation of the Training Department, and most of the tasks are around training internal staffs and liaison with external volunteering partners. I would say this 7 month was absolutely a blast, I had both a lifelong experience and made incredible friends in InterContinental.
It is a bit embarrassing to show off what I have done in there, but I really want to share how motivated I feel after being trusted and valued throughout the placement. One of the most impressive work would be the Staff Complimentary video-making. So towards the year-end, my department has to come up with a project to admire our colleagues' great effort at work. Then after discussion, we come up with making a video of the management level complimenting all staff from key guest-contacting – Guest Relations officers, to the back office – Housekeeping ladies.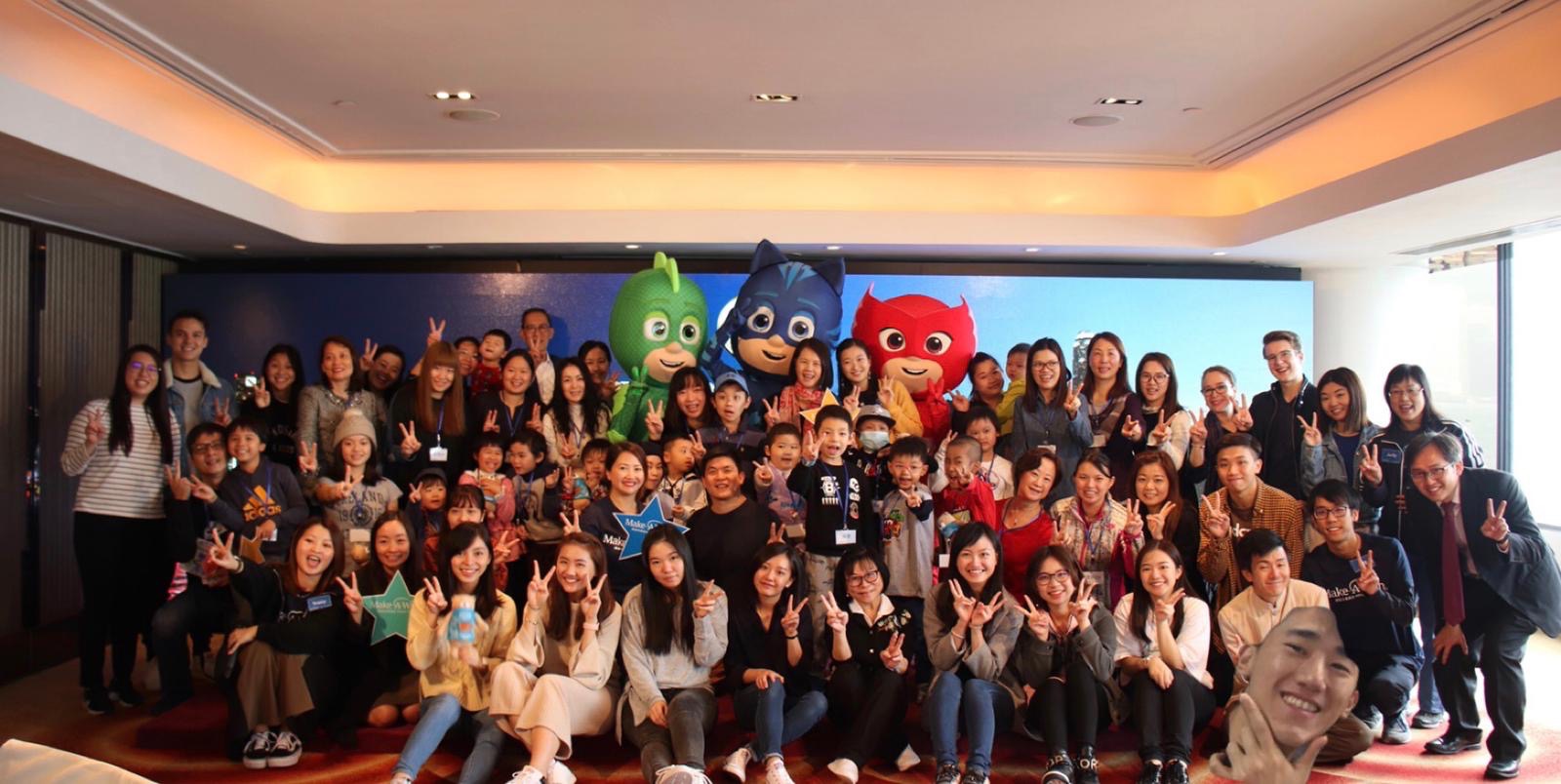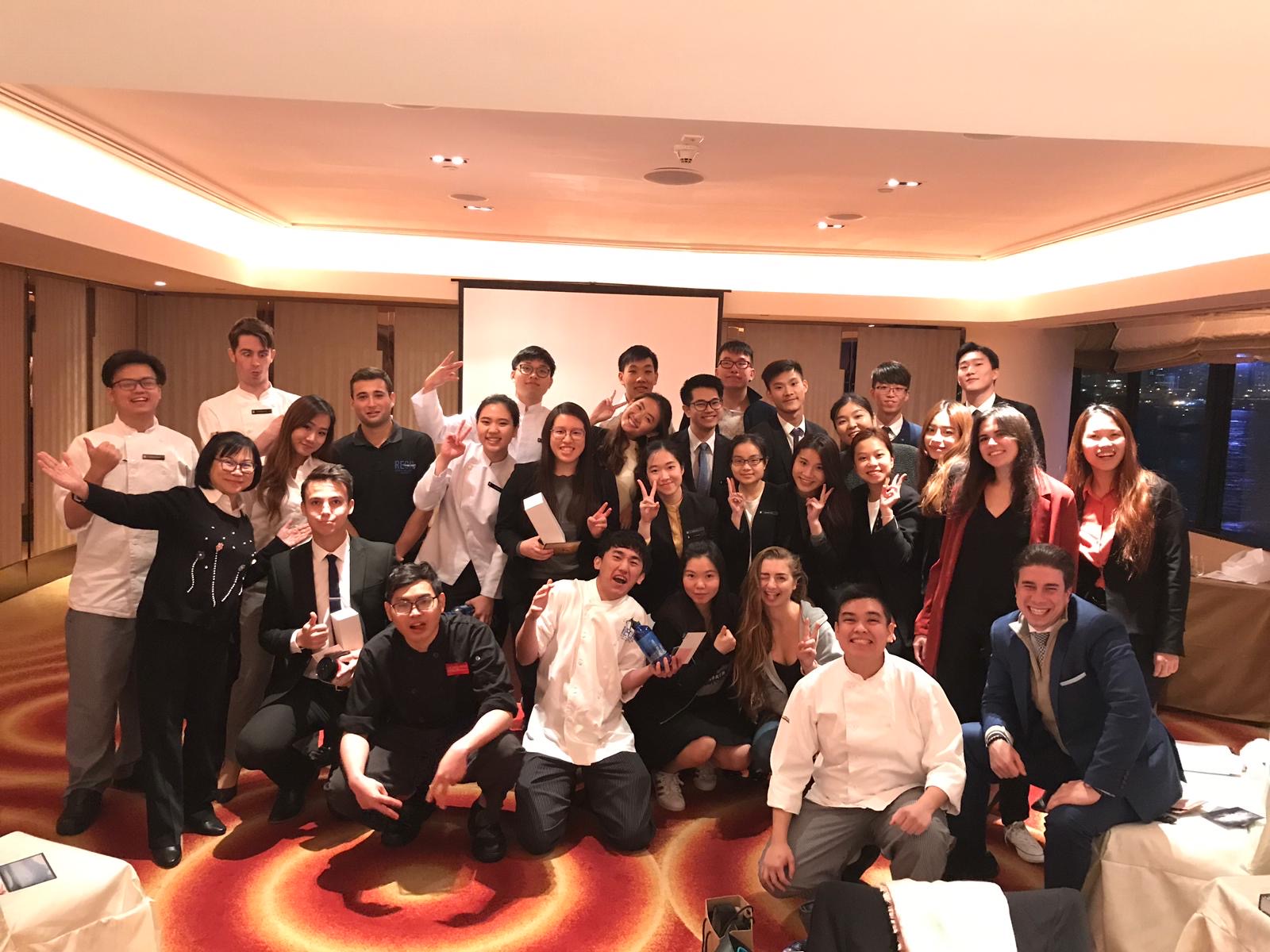 Surprisingly enough, my work supervisor gave me full authorisation on making a Year-End Staff Complimentary video from scratch, I was in account of all the filming, editing and subtitle-add on. At last, the video was being shown everywhere. It was shown by the staff entrance corridor, staff canteen, and even in the annual Staff Party in the biggest Event Hall of the Hotel. Many staff really satisfied with the video quality and it got uploaded to YouTube for internal staff sharing too. Although I have spent endless working overtime nights alone in the office for the editing. I was so thankful with the learning I get from the process, and how cute the staff reactions were while watching the video.
Apart from this video, I was actively involved with different volunteering programmes and participated in trainee recruitment processes. I was also lucky enough to do cross-training with the General Manager, Digital Marketing department too. Working in the hotel was such a fruitful adventure, and I would never regret of me stepping out of the comfort zone (i.e. stick with my course area) to choose this placement.
In my other blogs, I will talk you through my second placement experience, the process to find placements, the application process and the interview stages that I have been through. These stages are also applicable for finding internships and graduate jobs too! Hope it will give you some brief ideas on how to find a placement, just so you won't be as confused as I was before haha.