ThrowBackThursday! It is already the second year (also the final year 😭 ) being a student ambassador at Surrey… Although you may not be able to spot student ambassadors wearing the iconic blue t-shirt walking around the campus this year, I would like to tell you more about my roles and my experience.
In my first year, I tried working as the SHTM helper to share my university experience with the visitors on Open Days. I actually had so much fun in the testing section with the prospective students. Back then, I decided to step out of my comfort zone and applied student ambassadors with my friend the year after. I still remember how excited I was to be selected as a student ambassador. I am grateful for the opportunity given to work and meet people from the different background! Working for the International and UK branch, I mainly work as a helper for Open Days or Applicants' Days and publish blogs on this platform as an International student. YAY!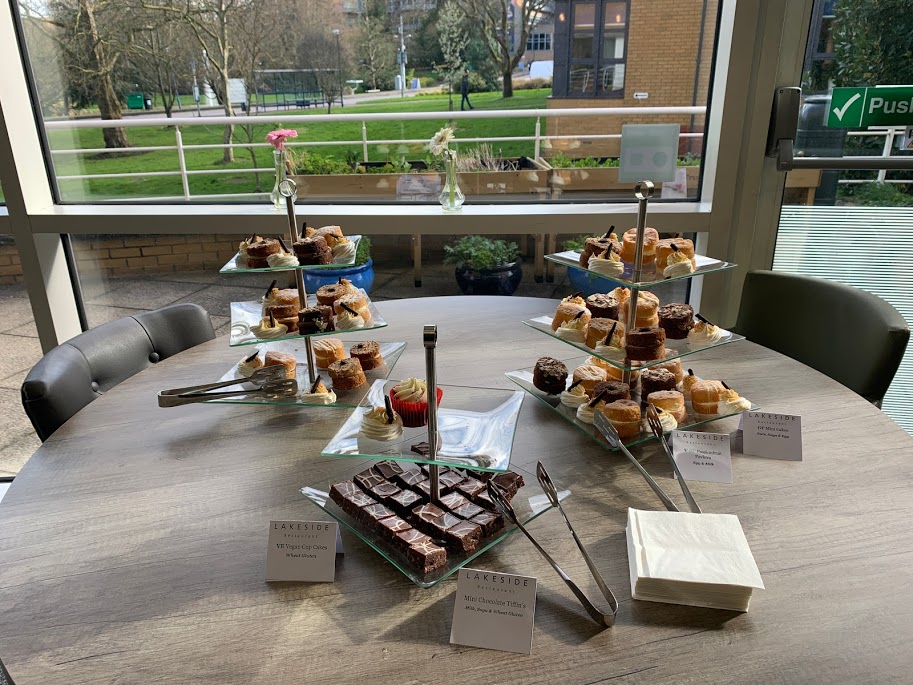 For my first Open Day, I literally had butterflies in my stomach since this was my first time delivering campus tours. To my surprise, every visitors were really attentive and some parents even complimented my performance. Being able to show them around the campus, I am filled with satisfaction and happiness! Since then, I became even more confident to talk in front of the public and enjoyably share my student experience at Surrey. Just like the taster session for the SHTM department, I loved to work with the prospective students and be inspired by their wonderful ideas. I wish I could join these events again. Despite the pandemic, Surrey granted me another opportunity to connect with people on Unibuddy! I was gratefully selected as an Unibuddy to answer inquiries from people around the world on this application. I have come across people from China, Nigeria, India, Hong Kong, Greece… and more to come! It is another fun and interactive experience that I get to meet people virtually. I felt the same way when I could help them with their concerns. Believe it or not, I actually made friends on this application. This is actually a bonus that I never expected. So… please feel free to chat with any of our students here. Don't hesitate to drop me a hi and ask me anything! I can't wait to receive your lovely messages on Unibuddy.
As a content creator on this platform, I am happy to treat you guys as my friends to share my thoughts and updates on my student life. Not only I could document everything on here, but I also feel like I am growing up with you guys. I can't even imagine I could interact with so many people by taking this role. Unfortunately, this is my final year posting blogs on this site but I promise I will create better contents before my graduation! Please stay tuned for the upcoming posts.