Eastbourne is a town and seaside resort in East Sussex. It is famous for its endless blue skies and pristine beaches in the UK. During this summer break, I went to this fantastic place with my friends for a day trip. Although it is quite a long journey, I would say the view is worth it! Please continue to read if you are interested in our trip!
Transportation
On average, it takes around 2.5hour to travel from Guildford to Eastbourne by train. And would recommend taking the 'Eastbourne sightseeing bus' which we found very convenient and easy to hop in and off to different tourist spots.
Beachy Head Cliff
The cliff is the highest chalk sea cliff in Britain, rising to 162m above sea level. But just be careful when you are too close to the cliff edge. This is our main highlight of the day! It was around a 20minutes bus from the pier to the top of the beachy head. Apart from taking transportation, you could hike xd But we were too lazy and chose the easiest way. We were amazed by the beautiful scenery.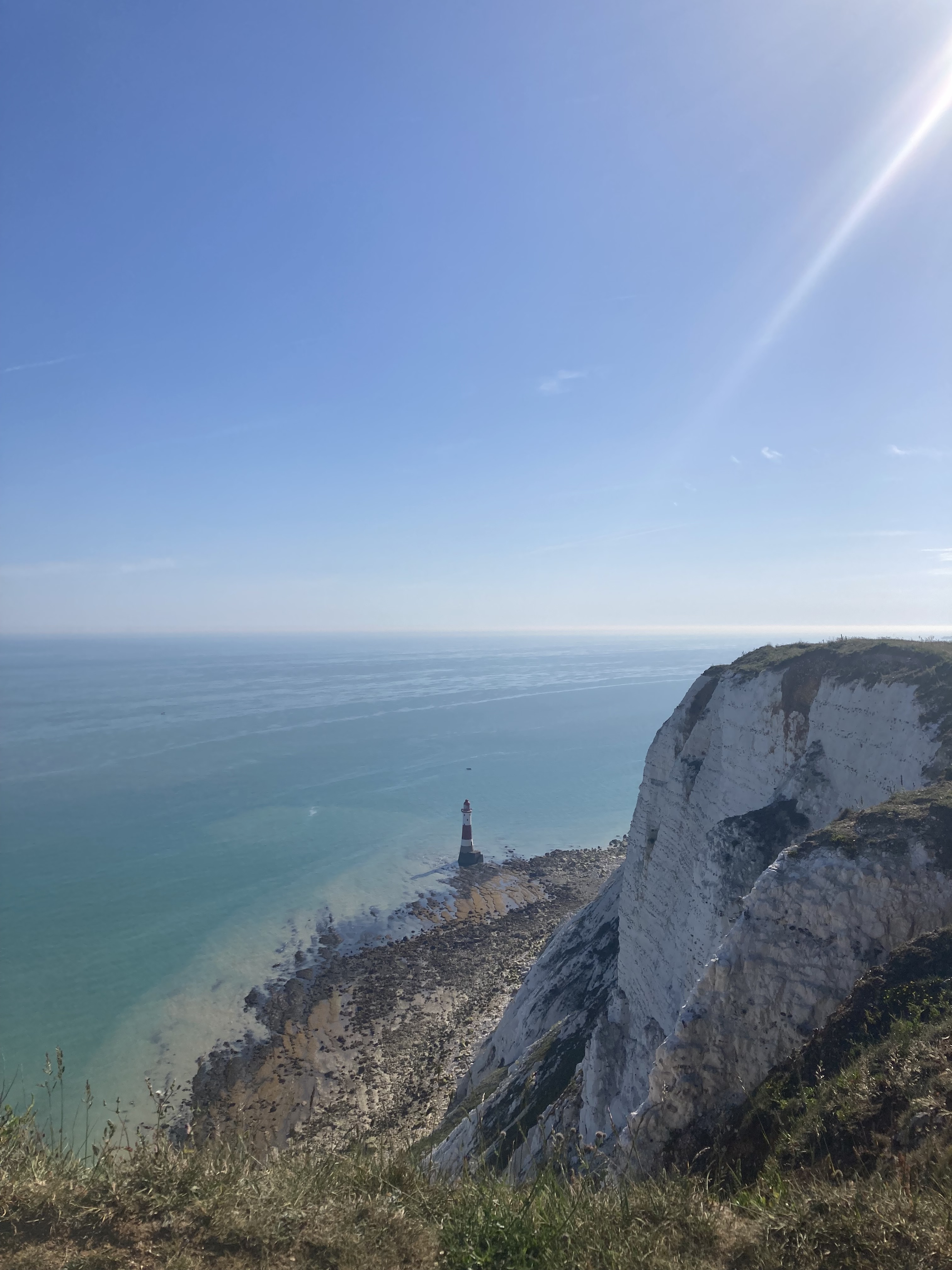 Eastbourne Pier and Eastbourne beach
Words can't explain how I felt on that day. I was truly fascinated by the view. Highly recommended to have a walk by the seaside. Enjoy the breeze and chill under the sun ☀️ And you could never miss a cup of ice cream whilst having a walk xd (non-ad but personally found @Gelato Famoso Ice cream parlour has one of the best ice creams!!)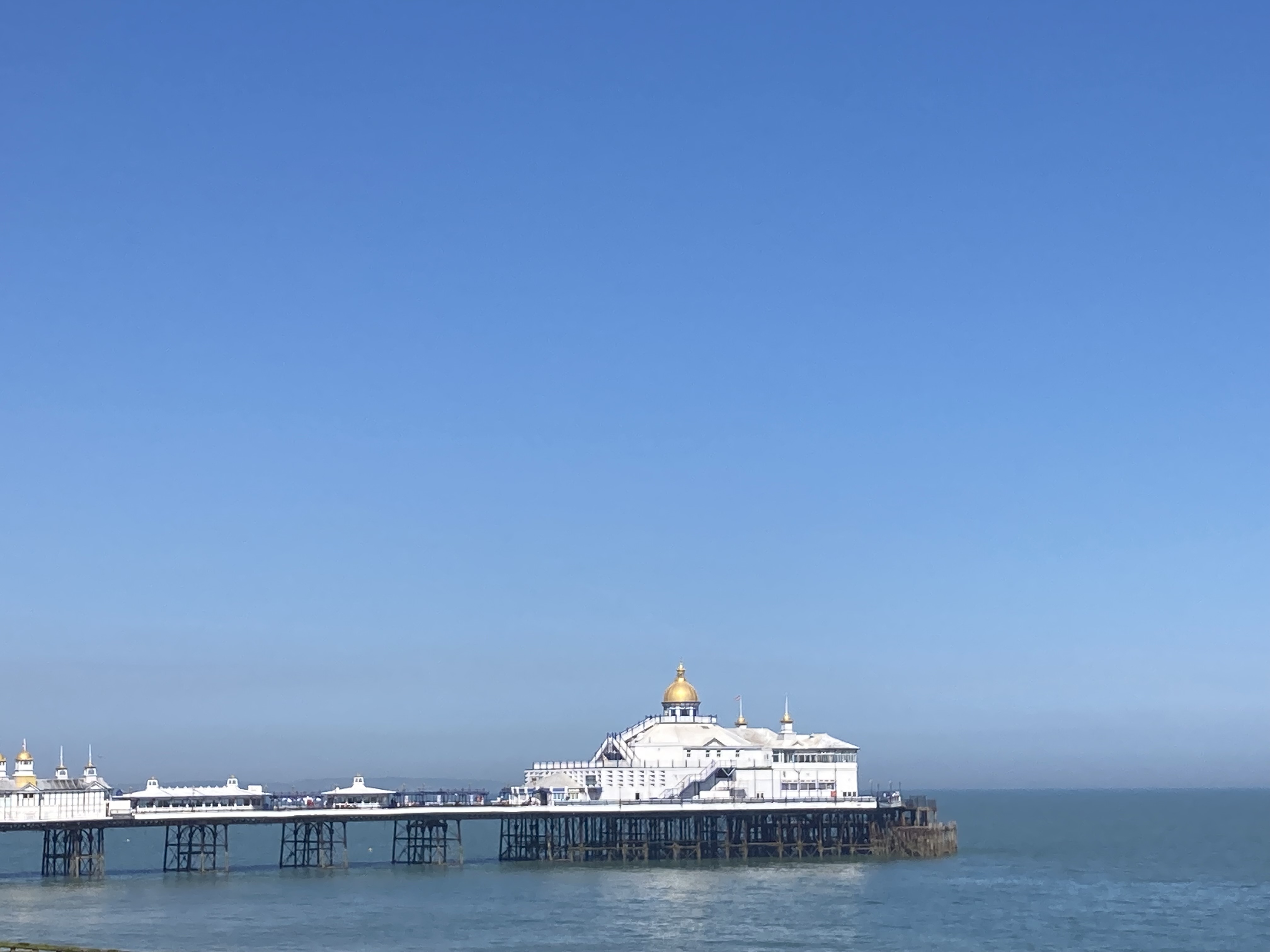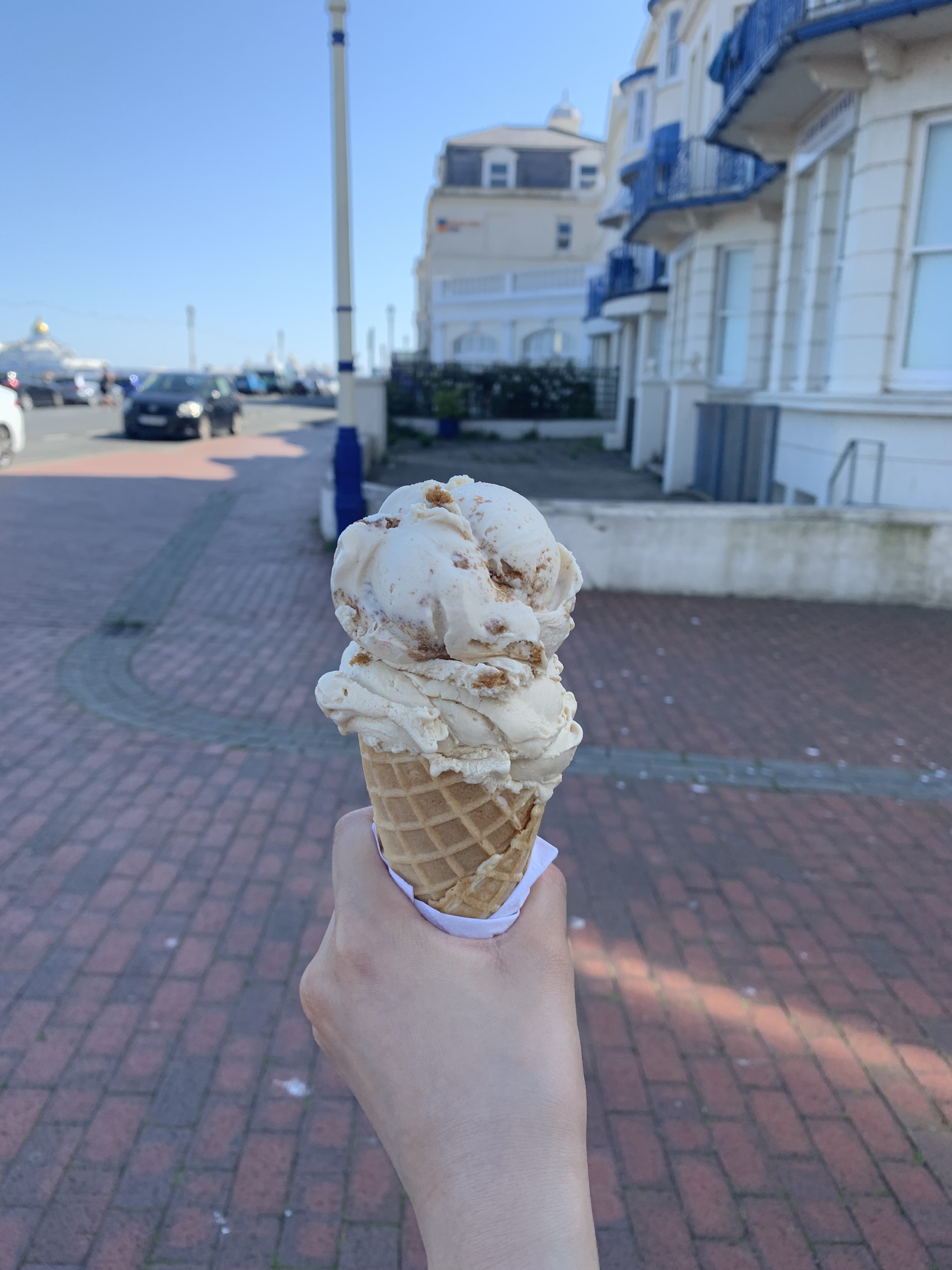 Hope you have enjoyed this blog. And please look forward to the coming blogs exploring other parts of the U.K.