Surrey's own bubble tea shop – Zenchai Bubble Tea – has finally opened their doors early this month! Located at Hillside Lounge on Stag Hill campus, Zenchai serves freshly brewed milk teas, fruit teas, and mixed fruit teas with a wide selection of toppings. They also just recently introduced their new Brown Sugar Series, which includes Brown Sugar Milk, Brown Sugar Milk Tea, Brown Sugar Matcha, and Brown Sugar Taro.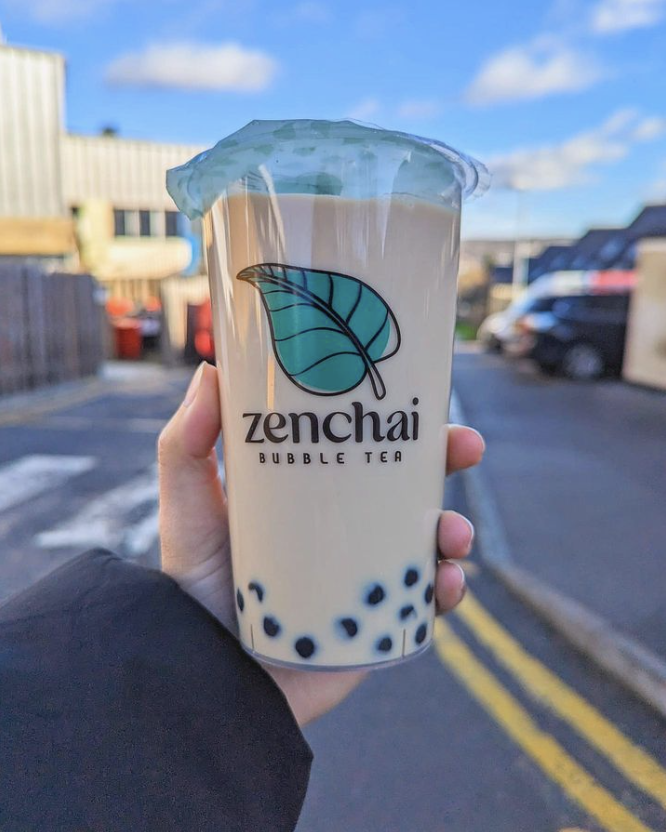 For those who aren't familiar with bubble tea, it first originated in Taiwan around the 1980s and has been a popular drink in East Asian countries ever since. Bubble tea, also known as 'boba', most commonly consists of black tea (or red tea in Hong Kong), milk, and tapioca pearls, as it continued to evolve over time however, many other variations were invented along with new toppings and flavours. Bubble tea has now spread across the world following the rise of social media, and even inspired the creation of unorthodox combinations like 'bubble tea hotpot' and 'boba pizza'.
If you decide to stop by Zenchai for some bubble tea, they are open weekdays 11:30-18:30. Be sure to follow them on Instagram for the latest updates and keep your eyes peeled for limited-time offers!