Being a student means not only thinking about your studies, but also considering expenses, which might include accommodation and course fees, food, and the necessary free time activities we all need so we can refresh and re-set our minds.
Let's start with food on campus. You're studying a super demanding course, you're attending class almost every day from 9 to 5, and there are days when you find it difficult to pack the lunch that you should not skip. It's okay. These days –keep in mind that the prices I mention may vary–, in Hillside Restaurant you can have a proper meal from £2 to £6. A salad is between £2 and £3 (depending on the size), and you can have so many ingredients in it that it turns out to be yummy and abundant. But if a salad doesn't sound like a good enough deal, there are things you can choose to add to your meal that are also affordable.
Take a look at these photographs…
Warm, clean and bright spaces
Look at all the ingredients you can add to your salad!
From left to right, meet Antonia, Val, Trish and Max, the amazing friendly staff who will always be happy to help you
Young's kitchen and their everyday meal deals is another price-friendly alternative you can't miss, and it goes without saying that their food is delicious. Young (@youngskitchen) smoothly runs this place with warmth and determination. In her own words "Young's kitchen is a nice place to hang out". I can definitely vouch for that, and for the great food.
A great variety to choose from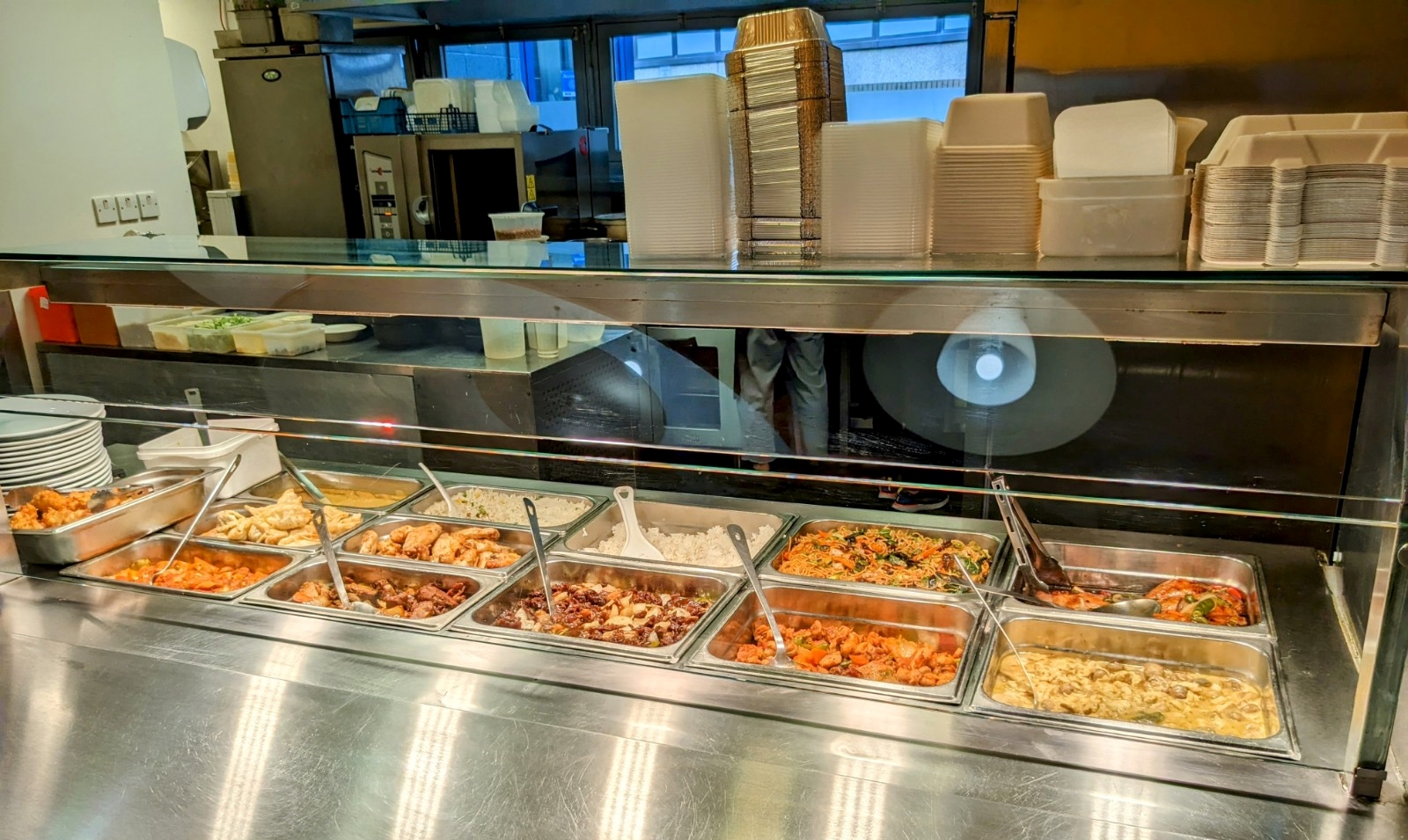 One of the most popular dishes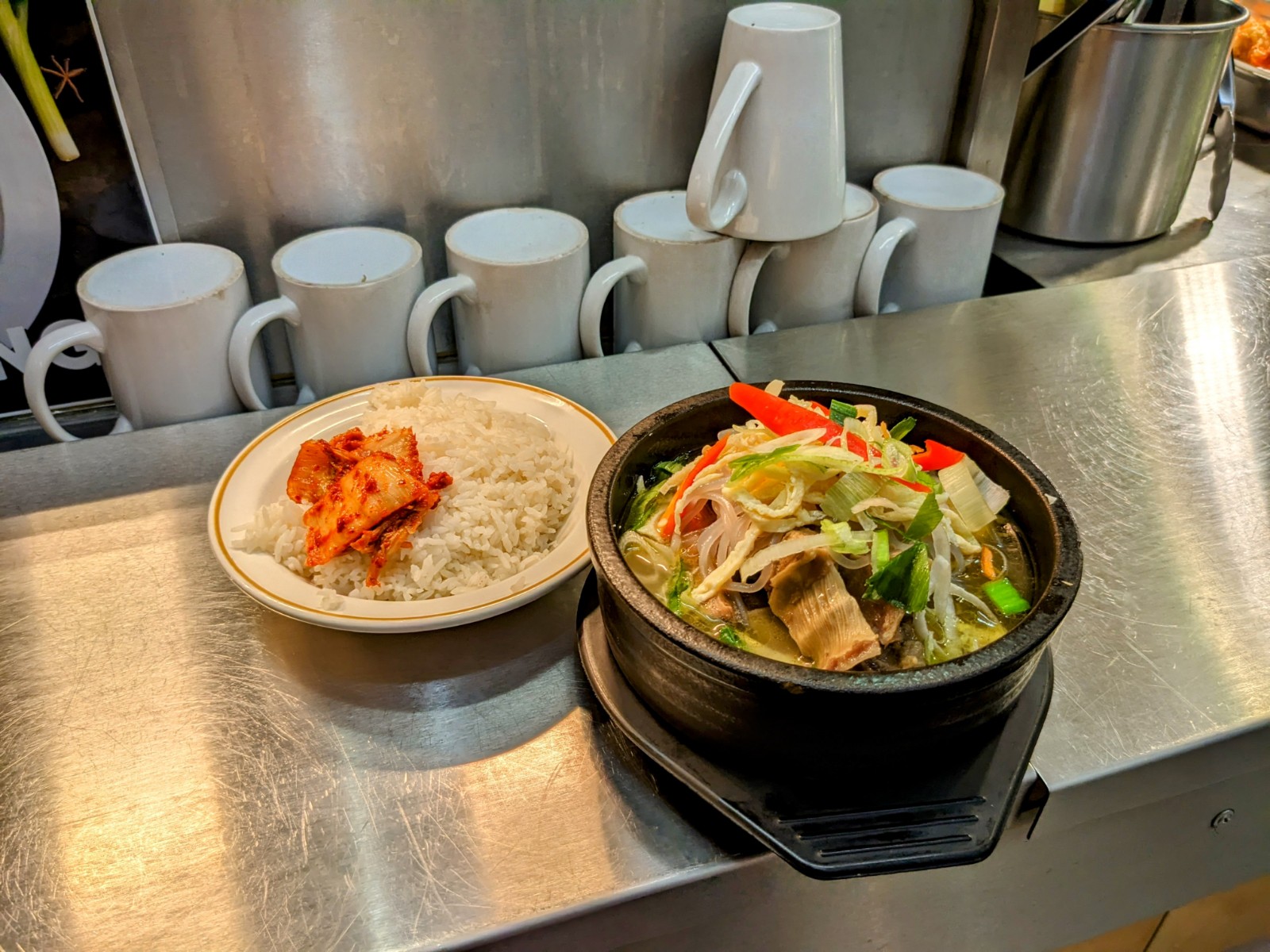 You can bring your own container and take your food to go
Meet Young, the lovely owner of Young´s kitchen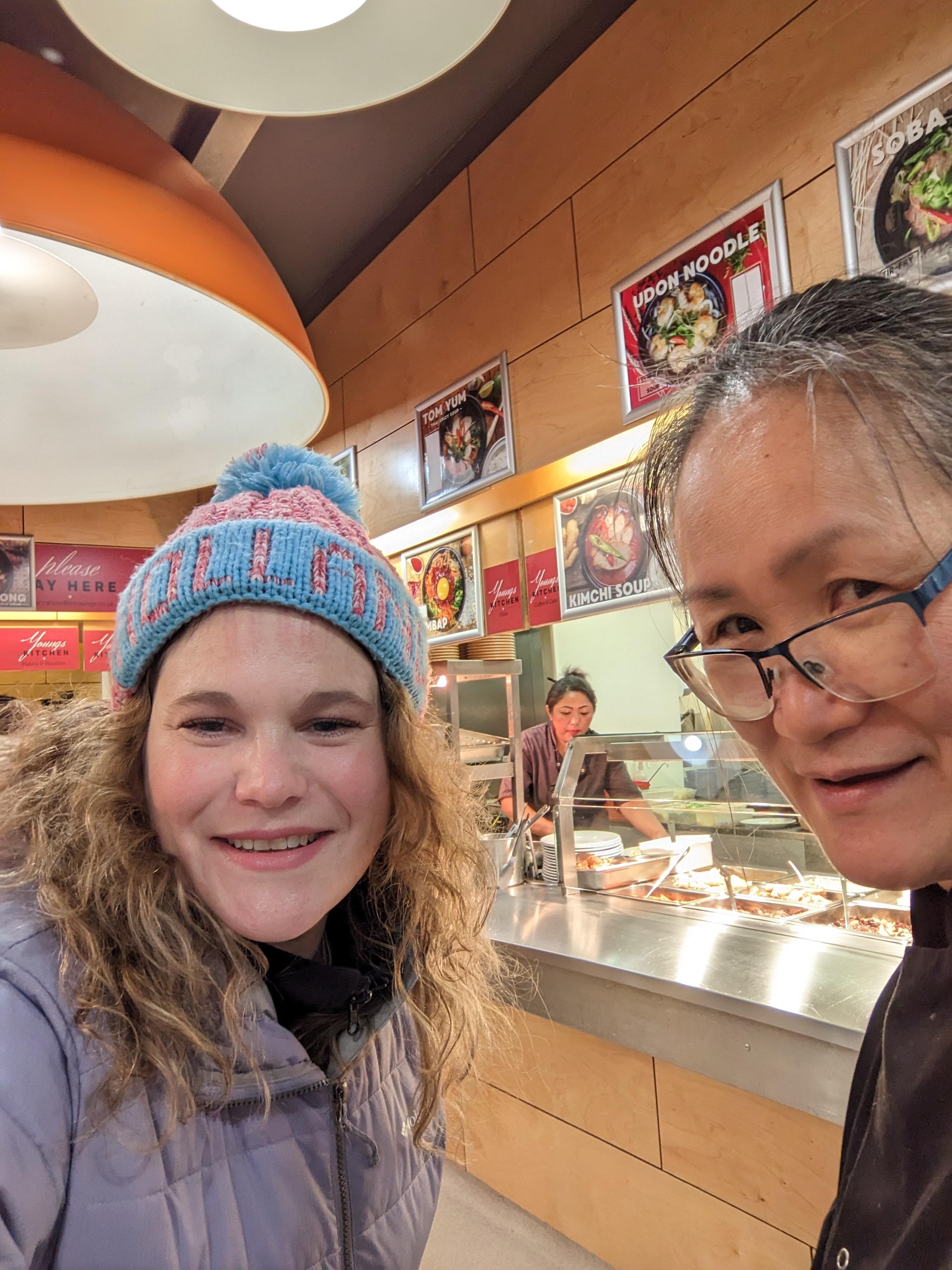 Let me give you one more tip about international food, this time, off campus. There is this great Greek place called Meat the Greek on Chapel Street where you can eat delicious Souvlaki for £6. Every time I go I'm surrounded by Greek people, so that tells me I'm in the right place.
About free time activities, I have to say that there's plenty to do, and some things wouldn't involve spending money at all. Surrey is a beautiful area to go walking, hiking and sightseeing.
Here are some photos I've taken in my hikes.
Strolling around Guildford can turn into a real historic experience. There are so many places to visit: from St Mary's Church, which is the only remaining building in Guildford that dates from Saxon times, to The Great Tower, or Guildford Castle Keep, which was built by the Normans in the early 12th century. Actually, a couple of days ago I was taking a night walk around town and caught this wonderful image of the Castle.
Night view of Guildford Castle
I presented a few examples, but there is a lot more where that came from. Living costs is something everyone nowadays is worried about all around the world, so it is nice to know that there are things that can still be done for a small amount of money or no money at all.
As you can see from the pictures taken at two of the price-friendly restaurants located on campus, warm and friendly people can always be found in University of Surrey.
Thank you for reading me, and if you have any suggestions or topics you'd like me to write about, leave your comments below.