Hey guys,
I've been MIA for most of the summer but I'm back! Got a lil carried away with travelling and cell service isn't a thing when you're spending a few weeks in the Australian outback and wilderness of New Zealand (a blog post for later hehe).
Anyways,
a few weeks after summer started, the University of Surrey Regional Representative (SEA), Miss Ivy Wong reached out to me, the President of Malaysian Society, regarding the annual pre-departure event. The idea was to have an informal meet & greet session with the Malaysian Society committee members and the new students.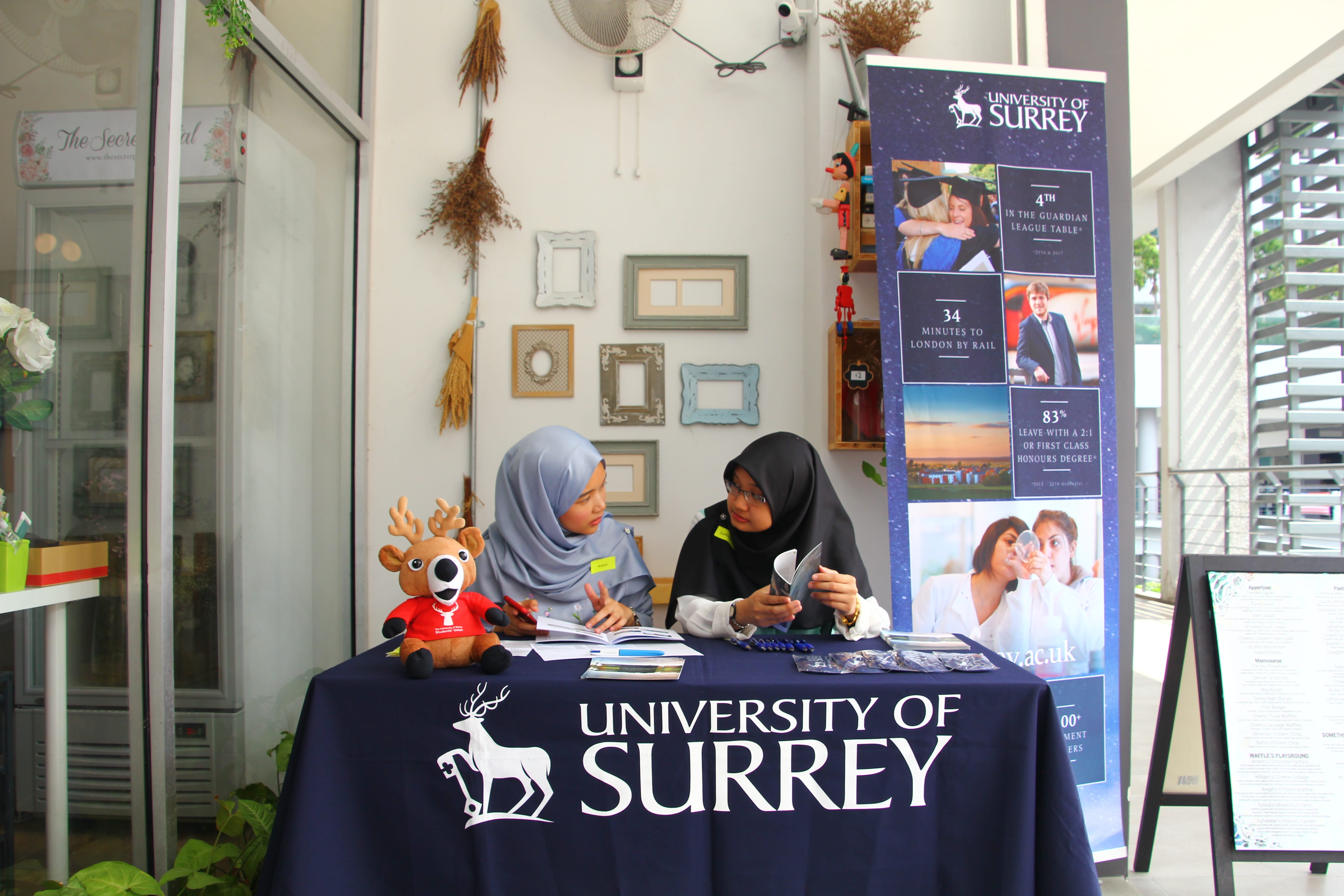 The event took place on Thursday 7th of September and was a success (it was held in a cute cafe with chicken nuggets and cheesecake too so that must have helped)! It was great seeing new faces with that glow of excitement to study abroad! We had around 12 newbies that attended so everyone had a chance to talk to everyone. Ivy presented the nitty gritties of arriving in the UK and I had the chance to share some first week tips from a current student perspective.
For those of you who couldn't make it to the event, here are the tips that I shared with them!
Transport:
If you signed up for the free airport pick up service, the helpers would most probably bring you to the Austin Pearce (AP) building to register. There you'll find the two main bus stands on campus; one towards Surrey Sports Park via Tesco and the other towards Town Centre via train station. You can pay the bus fare using coins or a bus pass (you can buy these at Freshers Fair). A one way fare to Town is £1 and a return in £1.80. Most people get a bus pass for convenience but I found that it was fine just using coins as I liked the 20 minute walk when I headed into Town. Oh yes, students aren't allowed car parking on campus however, if you cycle and stay on campus, you can apply for a space in the bike sheds. 
Food:
Surrey students primarily get their groceries from Tesco; a 15 min walk away. You could also catch the bus which costs 50 pence one way. In Tesco, theres an Asian aisle which is decently sized but if that doesn't cut it for your needs, there are two Asian shops in town; Chinese Taste and Ramwong. They have almost anything you'll need to cook Malaysian dishes!
Tesco sells halal meat, just look for a brand called Shazan. There's a designated area for it so just ask the workers if you're having trouble looking for it 🙂 There's also a halal butcher not far from campus called Sadia It's 20 mins away but you could always Uber it haha. There are also halal options on campus: Youngs Kitchen and Pizzaman (always just ask!). Diamond Kebab has the best kebabs in town truly so give them a visit every now and then. Its located right next to the train station and opens till late too yass. Restaurants in town have halal options too but not many and I'll let you guys discover em by yourselves 😉
And that just about covers it! I hope it helped and I'll talk to you guys next week.
-Iman