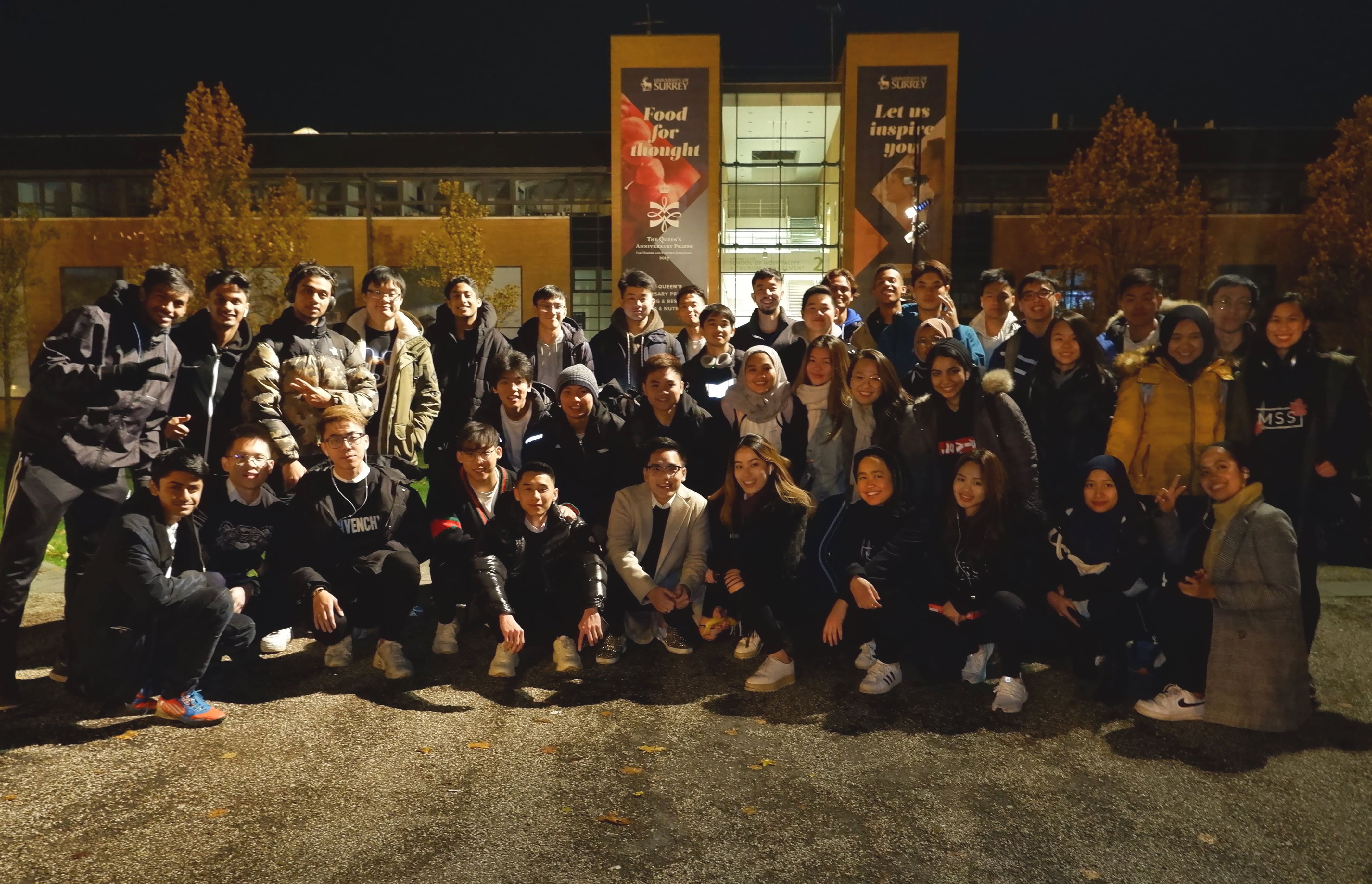 Nottingham Malaysian Games? What? What does Nottingham have anything to do with Surrey? It's like a 3-hour drive away!
Well, just like Malaysian Society Surrey, there are Malaysian societies in universities all over the United Kingdom! It's pretty amazing how many Malaysian students there are in the UK. Anyway, every year, the Malaysian society of the University of Nottingham holds a day-long sports tournament on their campus, where all Malaysian societies are invited to participate or spectate. It's a marvel to see such a mass of Malaysian students gathered in one place… at least in the UK. I'd imagine this would be a pretty normal sight if it were in Malaysia. There are 20 categories in which universities can send their own teams to participate in, such as basketball, football, netball, badminton, and even CS:GO and Dota 2! We, the Malaysian society in Surrey, participated in basketball, football, netball, badminton, snooker, and congkak. In fact, I was part of the netball team.
Last year, I had also participated in the netball team for the games, so I thought, "Why not join this year as well?". I had such a fun time socialising and practising with the team last year; I even met my new best friend from last year's netball team! Even with our tiresome practices, we bonded a lot as a team as well as friends. It was also a good thing we had tons of practice sessions because I wouldn't get much exercise if not for it.
The one caveat about the trip to Nottingham is the travel. Malaysian Society Surrey arranges for a bus where everyone is invited to come along (for a fee, of course). But because of the 3-hour drive from Surrey to Nottingham, everyone has to gather and leave at 3:00 in the morning! The bus was very quiet, as expected because everyone slept on the bus.
For the qualifying rounds in netball, we were up against three universities. Not surprisingly, we didn't proceed to the next round though we did win one game (out of three). There were a few tumbles and falls but everyone came out relatively unscathed (except me). Despite that, we did our best and what really mattered was having fun.
After finishing our games, we had a ton of options on what to do. You can basically explore Nottingham if you wanted to! On the campus itself, there were food stalls selling all kinds of Malaysian food like nasi lemak, char kuay teow, laksa and much more! There was also a Chatime stand. Of course, I got myself some bubble tea after all that. Besides food, you can watch any game that's happening. I, for one, loved watching the touch rugby games.
But if you get bored of watching the games, there's also the option of travelling to the city centre! In fact, the city had its own Winter Wonderland. There were so many stalls selling food; my mouth was watering the whole time. I got a sausage but did that really satiate me? Being the city centre, you can enjoy shopping too, if you so like.
By the time we got back, most of the games were already over but we still managed to watch the football and touch rugby finals. After that, everyone gathered back on the bus to go back home. It was so quiet on the bus because everyone was worn out from the day-long trip. Everyone enjoyed their trip to Nottingham, despite having to gather and leave at 3:00 in the morning for the bus. Since it's a yearly event, I would really encourage you to participate or join us on the trip to Nottingham. It is an amazing chance to meet friends from other universities, explore Nottingham, and just have a fun time overall!