Hi there! It is almost the end of the holiday and I haven't done much revision for the exam yet! Haha staying home is so relaxing and comfortable until I find no motivation to start my work. Okay… I know that's just an excuse…haha! Anyway, I hope everyone is well and healthy.
As I mentioned last week, I'm gonna share some money-saving tips on transportation and meal fees this week. So, how do we save our transportation fee? Firstly, you may sign up for a three-year 16-25 railcard. In the UK, trains are the most commonly used means of transportation if you plan to go beyond Guildford. Therefore, the 16-25 railcard can save you 1/3 on rail fares throughout Great Britain. It has been shown that the railcard can save an average of 199 pounds per year (you can refer to the website using the link below). The railcard is available for everyone aged 16-25 and mature students in full-time study to apply. It costs 30 pounds for a whole year, and 70 pounds for three years. If you are an undergraduate student, I recommend you to apply the three-year railcard as it saves more money. For example, the train ticket from Guildford to London is normally about 17 pounds, however with the 16-25 railcard, I can buy a ticket with 9 pounds— it saves a lot, isn't it?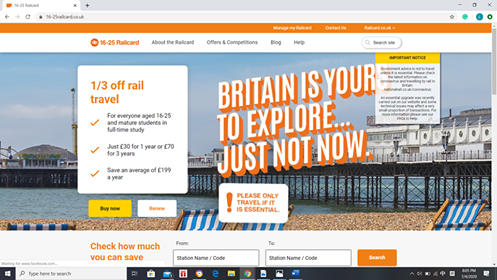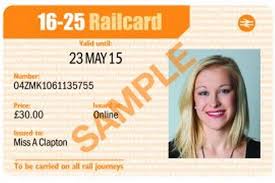 Moreover, to save the money on transportation, I rarely take a bus and I don't buy a bicycle. By the way, I suggest not to buy a new bicycle here as it is expensive and we are less likely to bring it back to Malaysia. You may buy a second-hand bicycle. Sometimes, there will be some seniors selling their bikes in the Malaysian Society WhatsApp group (they sell them very cheap XD). Back to the topic, I walk to the uni, train station and town on feet. I don't think walking is a waste of time, instead, I think it is when I relax and enjoy the scenery along the way.
In terms of saving money for my daily meals, I always cook at home and prepare a lunchbox to the uni. I didn't do lunchbox during my first year, as I lived in Battersea Court, which is very near to the teaching buildings. However, it is now too time-consuming to walk back home and have lunch. Therefore, by bringing a lunchbox to the uni, you could save money from buying your lunch in Simply fresh, Hillside restaurant, or Young's kitchen. For instance, the cheapest meal deal in Simply fresh costs 2.99 pounds, but the self-prepared lunchbox may not even cost me a pound for the ingredients.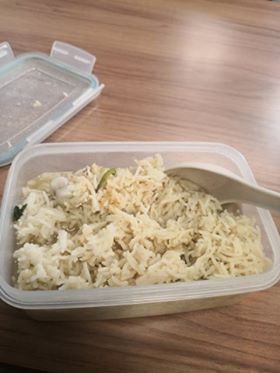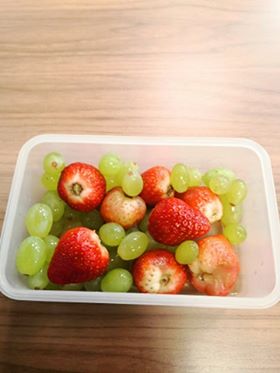 Furthermore, since I am a staff working in Simply fresh, I know that we will always reduce the price by half for the items expiring on that day. For me, I don't mind eating expiring food as long as it is not stale. For example, even though there is an expired date for fruits like kiwi and strawberries, they can still be consumed after the date as long as their appearances are intact. In addition, since the sausage rolls and pies are freshly made/ baked on that day, they cannot be sold overnight. Thus, their price has to be reduced three hours after baking in order to encourage the customers to buy them, and thus avoid wasting. There are always discount for sandwiches as well, because they cannot be kept for too long. Therefore, I saved some money in buying groceries, as I only pay for half price, or even 25% of them.
Moreover, there is a staff benefit in Hillside restaurant and Young's kitchen. In Hillside restaurant, the staff could take away the dishes at half price after 2.30 p.m. This is because they start to clean up the food at 2.30pm, when we stop serving customers. If we don't take away the food, they all go to the bins. I feel bad every time we dump the food…what a waste. Thus, I occasionally take away the dishes for half price. On the other hand, if you work in Young's kitchen, the chef, Young, will provide you with free lunch during your shift. The Asian dishes served in Young's kitchen are normally 5 pounds to 6 pounds. So it is a bonus where you could have a free lunch, which includes the delicious kimchi made Young, during your shift.
Lastly, I am used to doing revision with printed lecture notes. It costs me 4p per page for an A4 black and white copy and 8p per page for colour printing. To save money, I print multiple slides of PowerPoint on a page, with black and white printing. By the way, remember to bring your student ID along to use the printer on campus. Remember to top up your printing credit as well.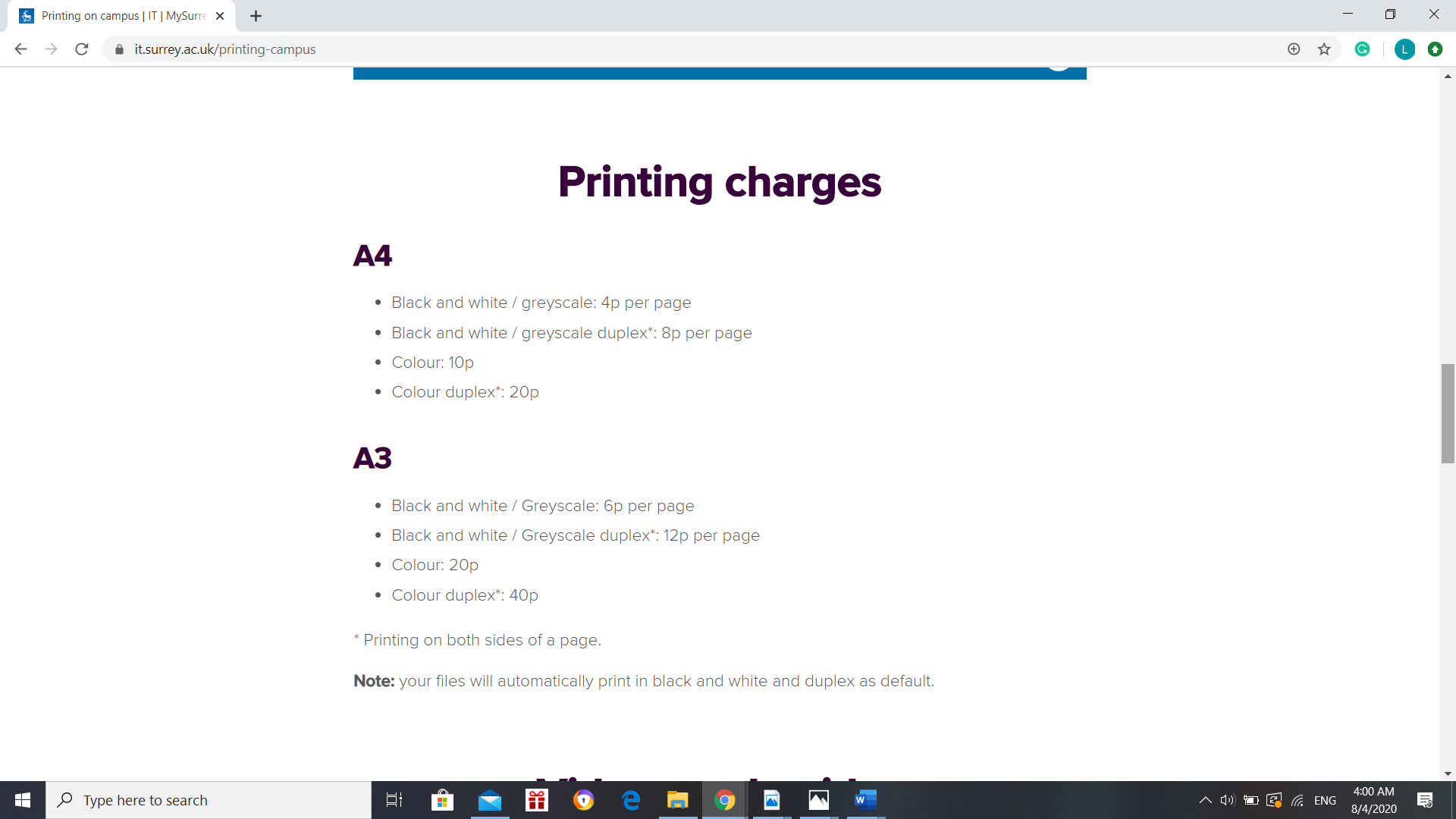 Alright, I think that's all for now. I will share more tips with you in future if I find any XD. Have a nice day guys!