Hi there! How are you doing? It's August (my birthday month)! I have just had my 21st birthday celebration with my family. My grandmother cooked us chicken rice noodles, it tastes like heaven XD. We always eat noodles on birthday as it represents longevity based on Chinese tradition.
Recently, I have finally secured/reserved a room near my placement company in London Zone 1. To be honest, looking for a property to rent in London is more difficult than looking for a property in Guildford. You have to pay more attention before you sign a contract- I will explain the reason later.
The biggest difference between flat searching in London and in Guildford is that there are much more properties and the properties are 150-300 pounds more expensive. There are tons of advertisements on platforms like Zoopla, Rightmove and Spareroom, however most of the landlords/agents are looking for people to move in as soon as possible (they don't want the property to be empty for too long). Therefore, you may have to start looking for property about one month before you move in. How to contact landlords and agents? Usually, we will leave a message/email landlords/agents to ask for more details of your interested properties, and they will normally reply to us within a week. They (mostly agents) may ask you some questions before giving you the details, such as: 'When do you need to move?' 'How much can you spend? (your budget)' 'What are your preferred areas of search?' 'How many bedrooms do you need?' 'Would you prefer furnished or unfurnished?' 'Who is the property for?' 'Are you Employed or Self Employed?' 'If you are a student do you have at least six months' rent in advance or a UK guarantor?' 'Do you have any special requirements?'. This would help them to give you more options that suit your requirement/interest. Then, they may also ask for your WhatsApp number to send you videos or links for virtual viewings.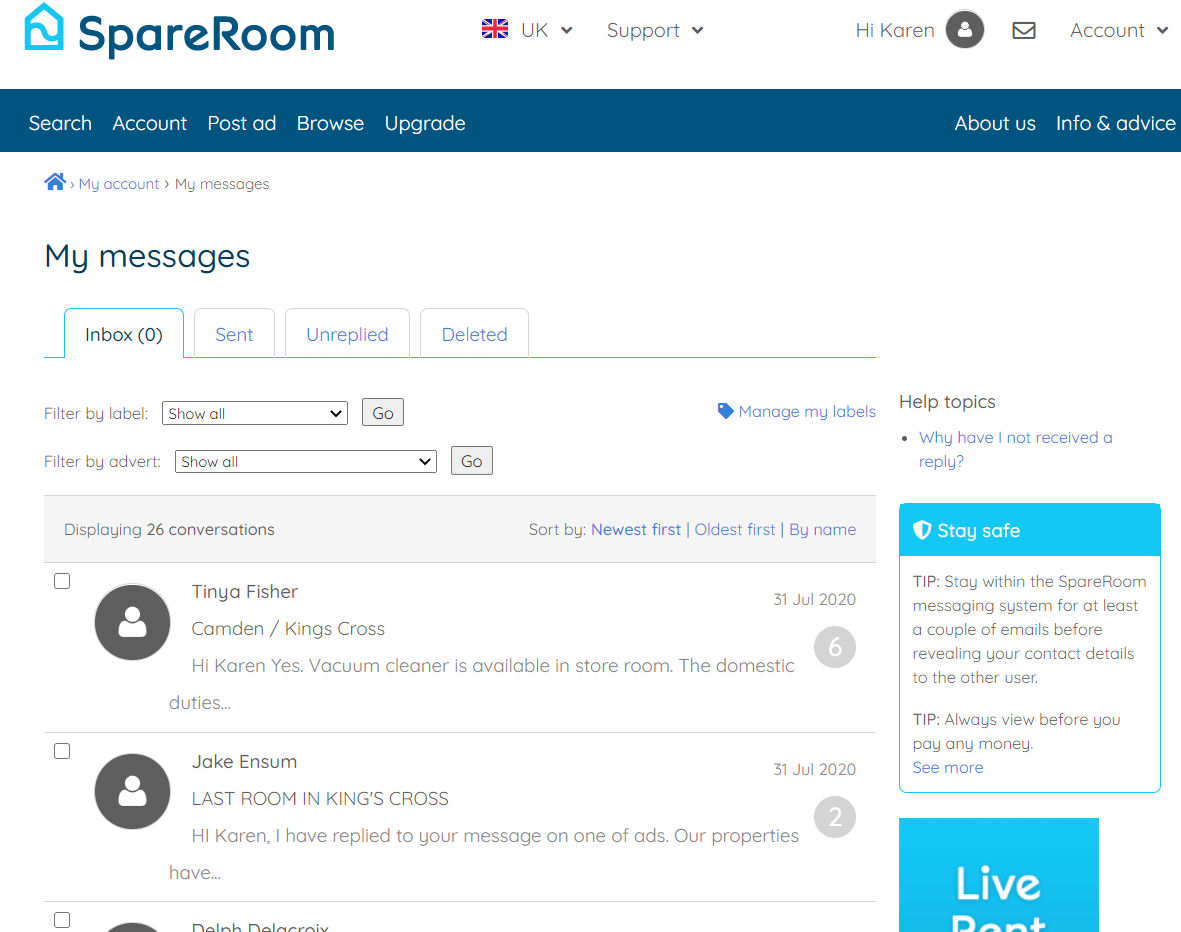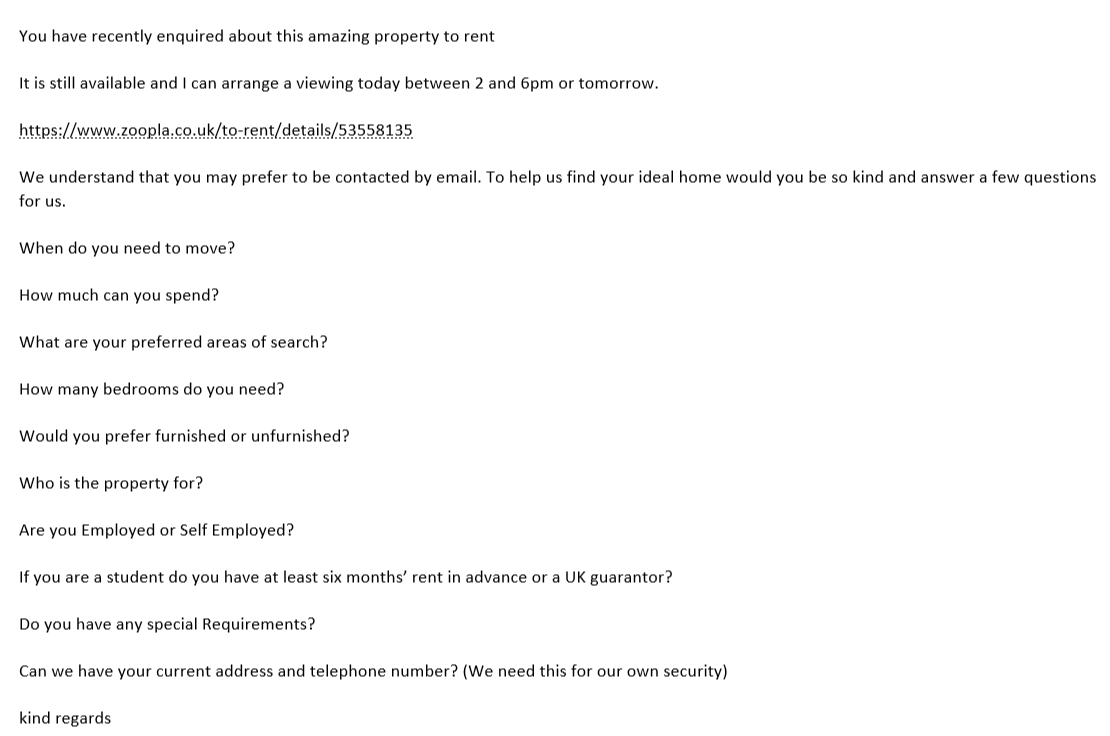 In light of COVID-19 situation, the property viewing process has been slightly changed. Generally, we would have a physical viewing where we would get to the property for viewing. Currently, agents and landlords start offering virtual viewings. For example, they would video call you via WhatsApp/ Zoom and show you the property, or they will send you videos and more photos of the property. Some landlords/agents will upload the video on Youtube or other platforms and send you the links. This is more convenient for us who are not in London at the moment, but there are some disadvantages too. For example, you might not be able to meet your potential flatmates in person if you are renting a room of a flat; you might not be able to see the surrounding of the property too. Since I am still in Malaysia when I looked for accommodation in London, I search on Google map to see the environment of the interested properties. However, they still offer physical viewing, but you would have to follow some guidelines before you enter the property. For instance, you need to wear a face mask and sometimes gloves; you also have to confirm that you have not been self-isolating for the last 14 days and presently are showing no signs of COVID-19.
Regarding the rent of the properties, the two main factors that you may have to consider are the location and condition/interior and environment of the property. My placement company, Francis Crick Institute is located in Central London (opposite St. Pancras International Station), thus I would say that the closer the location of the property to Francis Crick Institute, the highest the rent. Interestingly, the increase in rent is mainly reflective of the location but not the condition/quality of the property. With the same budget, you might find other properties in areas of at least 35 minutes of walking distance away, with a better condition and nicer environment. Therefore, for me, I first found out the area that is located within 20 minutes of walking, and then started searching for a room that suits my requirements. (My requirement is the property should have a washing machine, tumble dryer, microwave and vacuum cleaner. Surprisingly, many properties don't provide tumble dryer and vacuum cleaner.) Eventually, I chose an en-suite room which is located 17 minutes of walking distance away from the Crick, with a rent of 735 pounds per calendar month.
All in all, I would say looking for accommodation is a very time-consuming task, as you have to contact many landlords/agents and compare among many options available. This step is only the first step of flat searching. After that, you will have to reserve and sign a contract. I would advise you to study the contract carefully to protect yourself from getting scammed. I nearly got scam before I found the room I mentioned above. It's quite tricky. Curious? I will tell you the story in my next blog, so stay tuned!:)
See you next week!