Hi there! How have you been? I wonder if you know that there is some good news on quarantine: Travellers from Brunei and Malaysia arriving in England and Wales will no longer need to self-isolate because there has been a decrease in confirmed coronavirus cases. It is good news because we can save 2 weeks of accommodation rent and we could spend more time with our family.

I have mentioned about flat searching in the last two weeks, I think it would be a good idea to talk about moving out from a property. Many people may think that moving out of a property is an easy task, but there are quite a few things that you have to consider.

Firstly, cleaning up the property. At the end of your tenancy, you are responsible to clean up the property. For example, you may have to wash, wipe, vacuum, mop your room and the common areas (eg. kitchen, living room, garden and toilet) so that the property condition is similar as at the beginning of the tenancy when you moved in. Also, you have to move the furniture back to its own place if you altered its position. Not cleaning up or leaving rubbish in the property may lead to a deduction of your deposit from the landlord. My flatmates and I were charged 50 pounds for cleaning fee because we went back to Malaysia in a hurry and not be able to clean up our rooms before leaving. When you left, the landlord will come and check the property before returning the deposit. If there is anything broken, lost or damaged, the landlord will pay for the repair or replacement using your deposit, although reasonable wear and tear are acceptable. However, deducting the repair/replacement fee could be tricky, because the amount of deposit deducted is mainly decided by the landlord, some bad landlords may use this opportunity to earn money from you. My friend was charged 500 pounds because she broke the bed frame (the bed frame was very old already). I don't know if 500 pounds for a bed frame is reasonable, but there are surely some bed frames that cost less than 500 pounds.

Secondly, storage. I believe that most of the international students choose to return to their home countries in the summer. So, where do we store our stuff? Normally, they will pack them up in boxes and store them in a storage company. There are some common storage companies like Love Space and Big Yellow Storage. You could simply search their websites and order boxes and packing materials (eg. packing tape, bubble wrap). Importantly, I would suggest using their boxes because their boxes are in certain sizes/dimensions that fit their storage container. Also, to protect your belongings, the company may not accept your own boxes. For example, Love Space requires the boxes to be heavy-duty, hence second-hand boxes, or boxes that are not made of double-walled cardboard (which means there are see at least two layers of zigzags at the edge of the box). Also, don't use boxes that are originally intended for other purposes, such as crisp boxes. When you put an order on the storage company website, you will have to select a date for sending you the packing materials, collection date and the storage period. Generally, the longer the storage period, the lower the price for each box per month. Then, when the storage period comes to an end, the staff will deliver the boxes to the address you indicated (but you need to pay for the delivery fee, but it's not very expensive). In my case, I am very thankful to my landlord because he allowed me to keep my belongings/luggage in the living room for two months until I return to the UK. Thus, I will have to contact a transport company (I chose AnyVan) to move my belongings from Guildford to London. The transportation fee is a bit beyond my expectation, which is at least 130 pounds.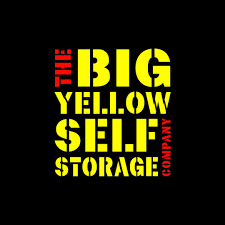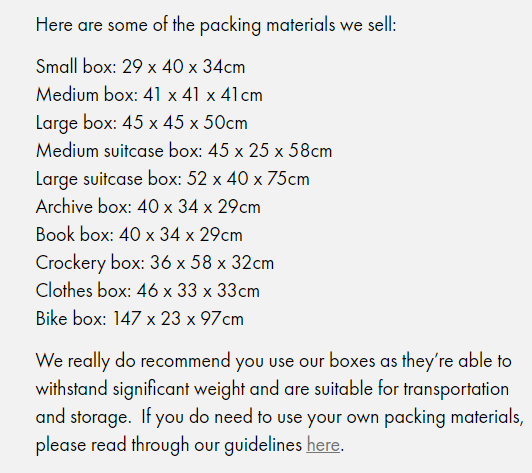 Well, I think that's it for today. Cleaning up the property, packing and storing things may seem simple, but the task may take more time than you expect. Therefore, start thinking your moving-out plan early, so that you won't be in a hurry when your tenancy ends, and won't suffer any loss when you move out.