HostUK (http://www.hostuk.org/) is an organisation that allows you to spend a day, weekend, or Christmas weekend with a British family. I went on a HostUK visit during the Christmas break and spent 4 days with a British family. It was definitely one of the best experiences I have had in the UK and I would really recommend it. A word of warning though: if you are attached to your phone by an umbilical cord and cannot live without social media or internet for any extended period of time, this is not for you. Host families really don't like it when they have a visitor who is on their phone all the time. The purpose of the visit is to have new experiences and meet new people.
First, the application. All you need to apply is to go to the website, read the instructions, and fill out a short online application. Surrey is among a few universities that pay all administration fees, so it is completely free of charge for students. The only thing you have to pay for is your transport to and from the hosts' location. One thing to remember is that you need to apply a good few weeks before you intend to go so that they have time to organise it for you. You can't apply a couple of days before. I made that mistake last year and was unable to go because of it.
I got paired with a family who lived in Chichester, which is a town in the south of England. HostUK make sure you get paired with a family that shares your interests. The family was made up of an old couple, Paul and Catherine, and their old cat Marmalade. Paul was a retired teacher who knew a lot about engineering and Catherine was an artist and classical music lover. As an Aerospace engineer who loves classical music, that was perfect for me. They even borrowed a keyboard for me, so I could play some piano if I wanted to.
When I arrived, they picked me up at the train station and drove me to their house. They gave me my own room and my own bathroom, and provided everything I needed, from towels to snacks. Turns out they had planned activities for me for the length of my stay, which was very nice.
The first thing I did was go to a museum in Chichester which had an exhibition on Tim Peake, the British astronaut who went to space last year. Turns out he was born in Chichester. I love everything to do with space so I really enjoyed it. There were a couple of space suits on display and some interesting gadgets. I also saw some of the Roman ruins in the museum. When we left, we passed by Chichester cathedral, which was also very nice.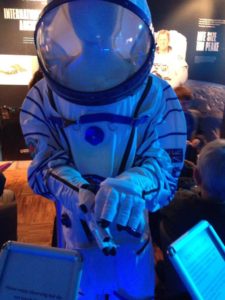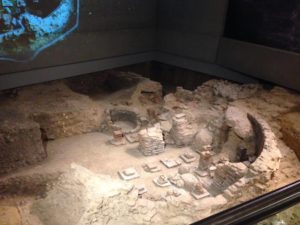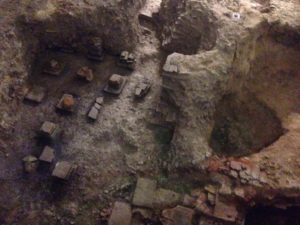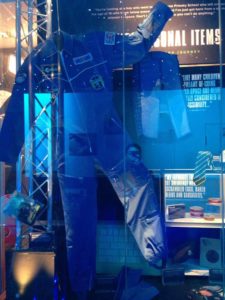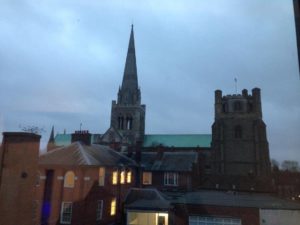 On the second day, we had a cheese and wine party. We prepared a table with lots of cheese, olives, grapes, breads, and crackers, and Paul and Catherine invited many friends and neighbours. I got to meet a number of very nice people, including a couple of musicians, and eat lots and lots of tasty cheese. Both Paul and Catherine were excellent cooks, so for dinner we had some delicious lemon chicken. As a student, eating homemade meals without having to cook them yourself was an extremely welcome change. It really reminded me of home.