Well I was right to be excited about the Oscars, that was quite the night. I'm pretty sure you know what I'm talking about, but in case you don't, you should really google it, it's unmissable.
Anyway, I'm gonna tell you about some more things you can do in Guildford today. Let's start with music. The University itself has a music department and their students do recitals in the university every week, and they're free to attend. It's not only classical music either. They also do a number of proper concerts every year, with the venue usually being one of the churches in town or the Cathedral. Attending a concert in the cathedral is really special, the place is just so majestic. Guildford itself also organises many concerts each year, and you can get info on these from the tourist information centre in the high street or online. Lots of the time, student tickets are really cheap or even completely free. Again, the concerts are usually performed in some of the churches around town. The cream of the crop, however, is a place called G Live. This is a new venue (opened only about 5 years ago) that has a really big concert hall. They get famous orchestras and musicians to perform concerts all year round. They also do ballet, opera, stand-up comedy, all sorts of musical shows like bands and stuff, and more. It's definitely one of my favourite places in Guildford. There is another similar place called The Electric Theatre, right in the middle of town. It's a bit similar to G Live, just smaller. They're having a movie festival currently, showing Oscar winning movies from every decade. So far, I've seen All About Eve and Annie Hall, both of which were very good. Lastly, there is a place called the Boileroom, which is basically a live music venue. I've never been there so I don't really know much about it.
Now for pubs and clubs. There are a handful of clubs in town, but for some reason students only seem to go to a couple. The student union's night club, on campus, called Rubix, is of course very popular. It's getting a major refurbishment next year so it should get even better. As for pubs and bars, there are too many to count, from sports bars to old fashioned pubs. Many of them have regular quiz nights and Open Mic nights (where anyone can come up and sing). These can be really fun. Pubs in generals are nice places to go if you don't like the noise and crowds of clubs.
What I forgot to mention is theatre. We have one major one in Guildford, called the Yvonne Arnaud. Not many students know about it because it's not exactly in the middle of town but they do plays and stuff. I don't know much about theatre so I can't say more.
We also have a small castle, with beautiful grounds and gardens around it, perfect for a walk in spring, and also a small museum right next to it.
Lastly, there's food. As you'd expect, we've got all the regular fast food joints. We've got countless other restaurants from all around the world, including Indian, Spanish, Italian, American, Greek, Turkish and much more. Basically, if you're a foody and like trying new things, it'll take you a really long time to run out of restaurants to try. There are many ways of getting cheap malls at many of those restaurants. One of those is called a Tastecard and it's a real bargain if you eat out a lot. Of course, being university students, lots of us are lazy and like to order food. Luckily, there are lots of delivery services around. The most famous one is called Deliveroo. They deliver food from a whole host of restaurants (I actually do some work for them on my bike, part-time). So really, whether you like eating out or getting food delivered, there is a lot to choose from.
Hopefully I've convinced you that Guildford isn't a boring place. If you're still not buying it though, London is always 35 minutes away by train, and the opportunities there are endless.
Here are the pictures I promised you last week.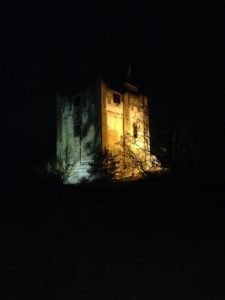 This is our castle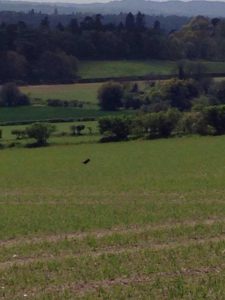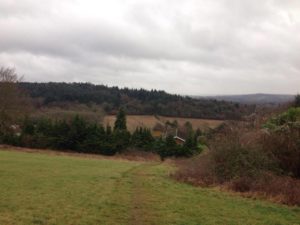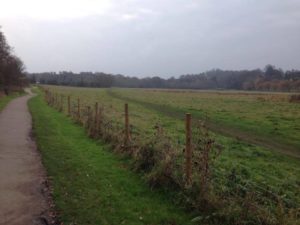 These 3 are pictures of the nature surrounding Guildford. Each one is at a different location so you know there's lots to explore.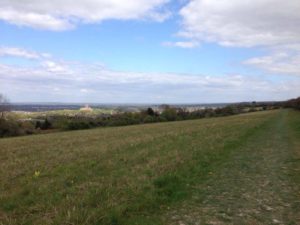 This one shows Guildford in the distance, with the cathedral in the middle (this is barely a 20-minute walk from the town centre so don't think it's a hike or anything)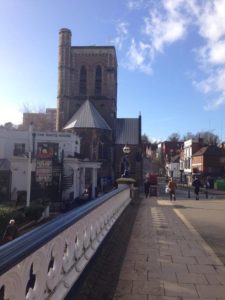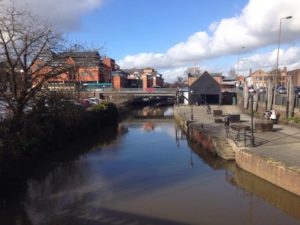 These are pictures of the town