Hello hello!
I hope you guys are doing well this week, because I am drowning in coursework 😫 However, I did manage to take a break last weekend and take a trip to London to go to Winter Wonderland. I had so much fun and I would like to tell you about it.
A little context first: Winter Wonderland is an outdoor Christmas themed carnival-style event that is held annually from November to January where the set up rides, food stalls, and some shows in Hyde Park. It has a variety of scary big, rides as well as ones that are less extreme, and classic carnival games that win you prizes. There's also an ice rink and a circus.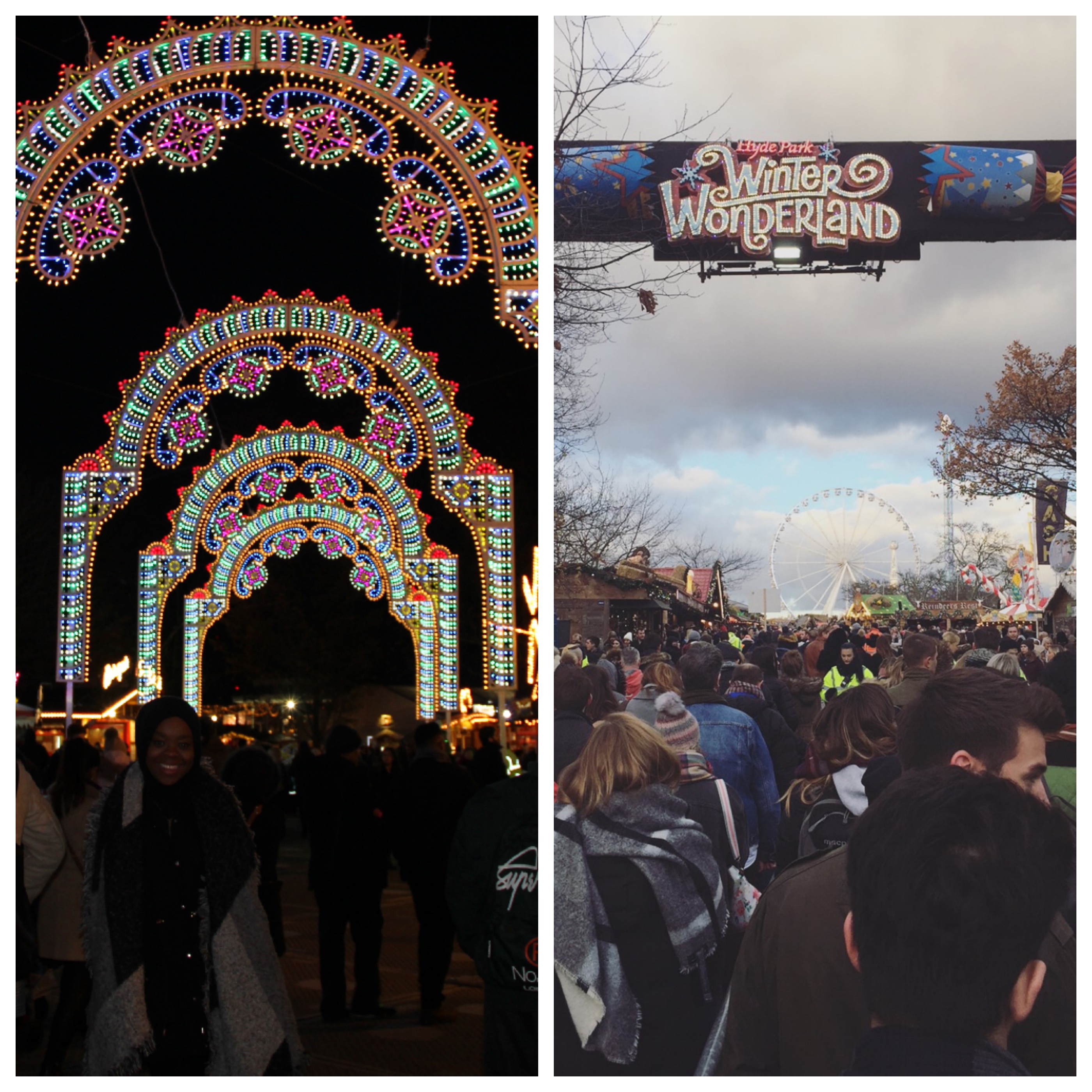 Because it's so easy to get to London from Guildford, my friends and I hopped on a train. There was a slight delay, but hey that's fine. The train ride to London is around 34 minutes on the fast train, and you can buy a day ticket that lets you roam all the London transportation system wether it was buses, the underground, or overground. This is a very convenient thing for students who like to spend days out in London.
The best thing about this time of year in London is the Christmas decorations everywhere, and Winter Wonderland doesn't fail to put you in a winter holiday mood. The only down side about it is that it was freezing cold 😅 But with a huge scarf and some gloves and the bunch of fun you have you forget about the cold.
The first thing we did was look for the tallest ride and race to it! I myself am an amusement park fanatic, and I love scary big rides. There's something about the feeling of regret you get once the ride starts and you start screaming and crying that just makes me want to get on them again 🤣🎢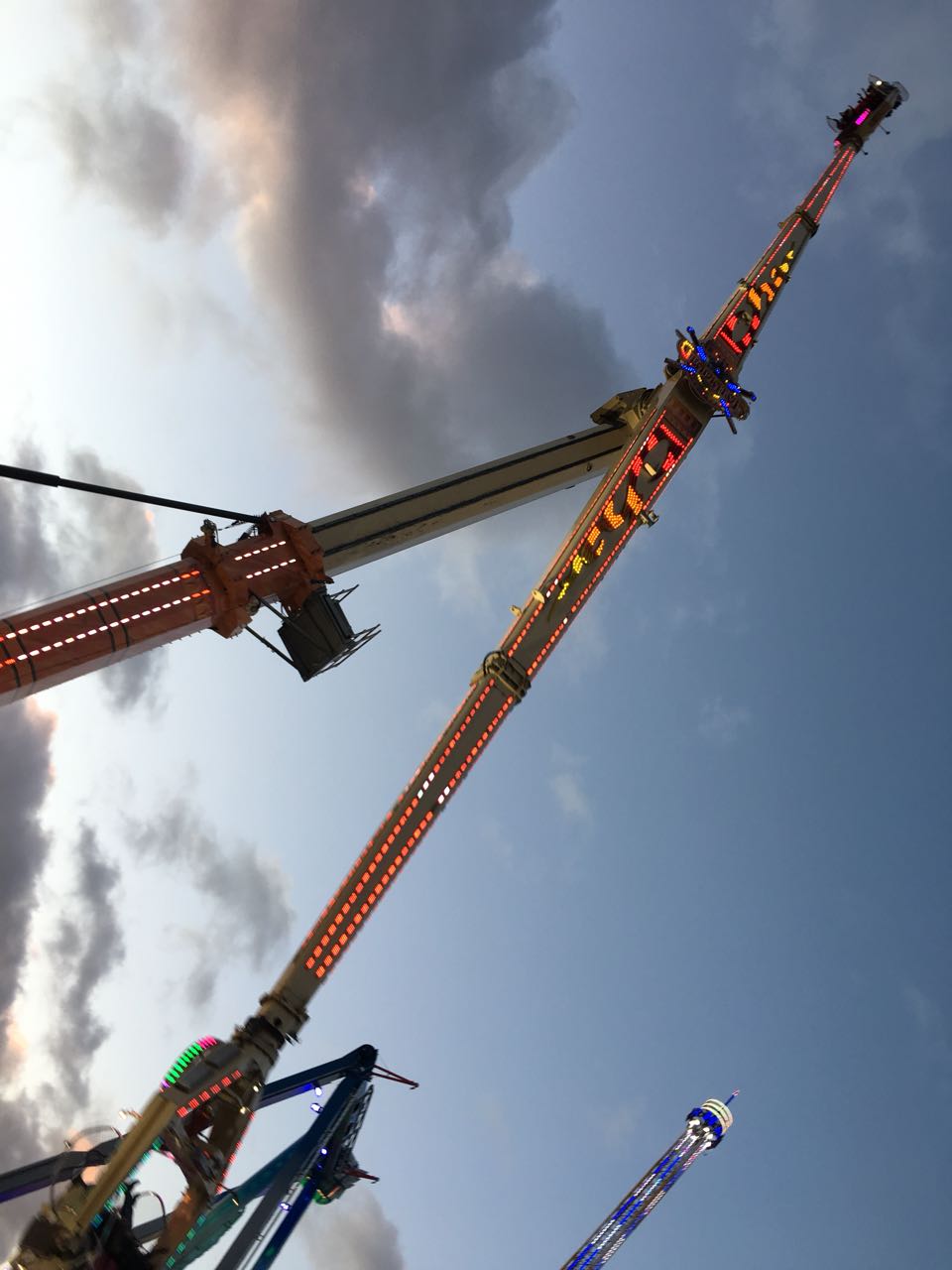 Let me tell you this ride did not disappoint!
After the adrenaline rush we were hungry, but it's a very bad idea to eat before getting on ride, so we decided to do one more ride before we would start scouting for food. We looked at the map and found the biggest roller coaster in the park and headed towards it. When we first saw it, it didn't seem like much. But boy were we surprised when we got on.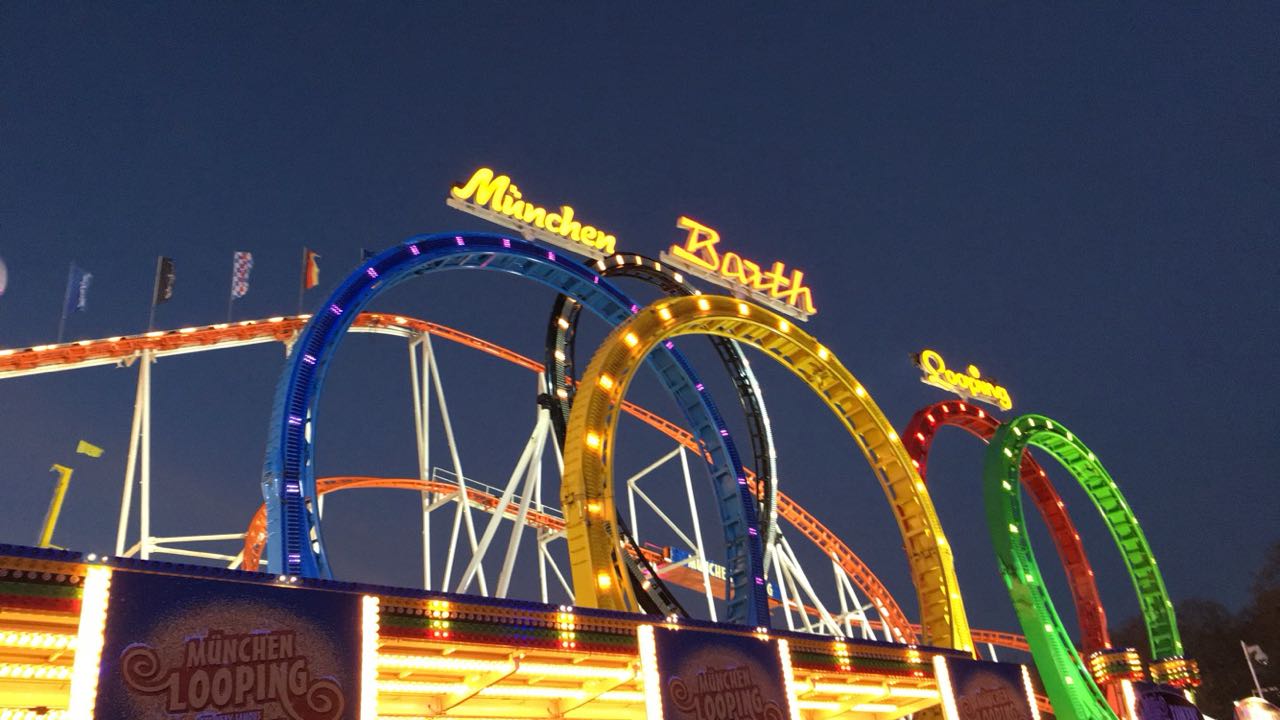 I can honestly say it was one of the bets roller coasters I've been on!
Now that we were out of tokens and hungry, we headed to the food stalls. Winter Wonderland is knows for it's great food stalls. My friends and I shared some delicious Halloumi fries and some Spanish Churros covered in cinnamon sugar and melted chocolate. My tastebuds were dancing 💃 🕺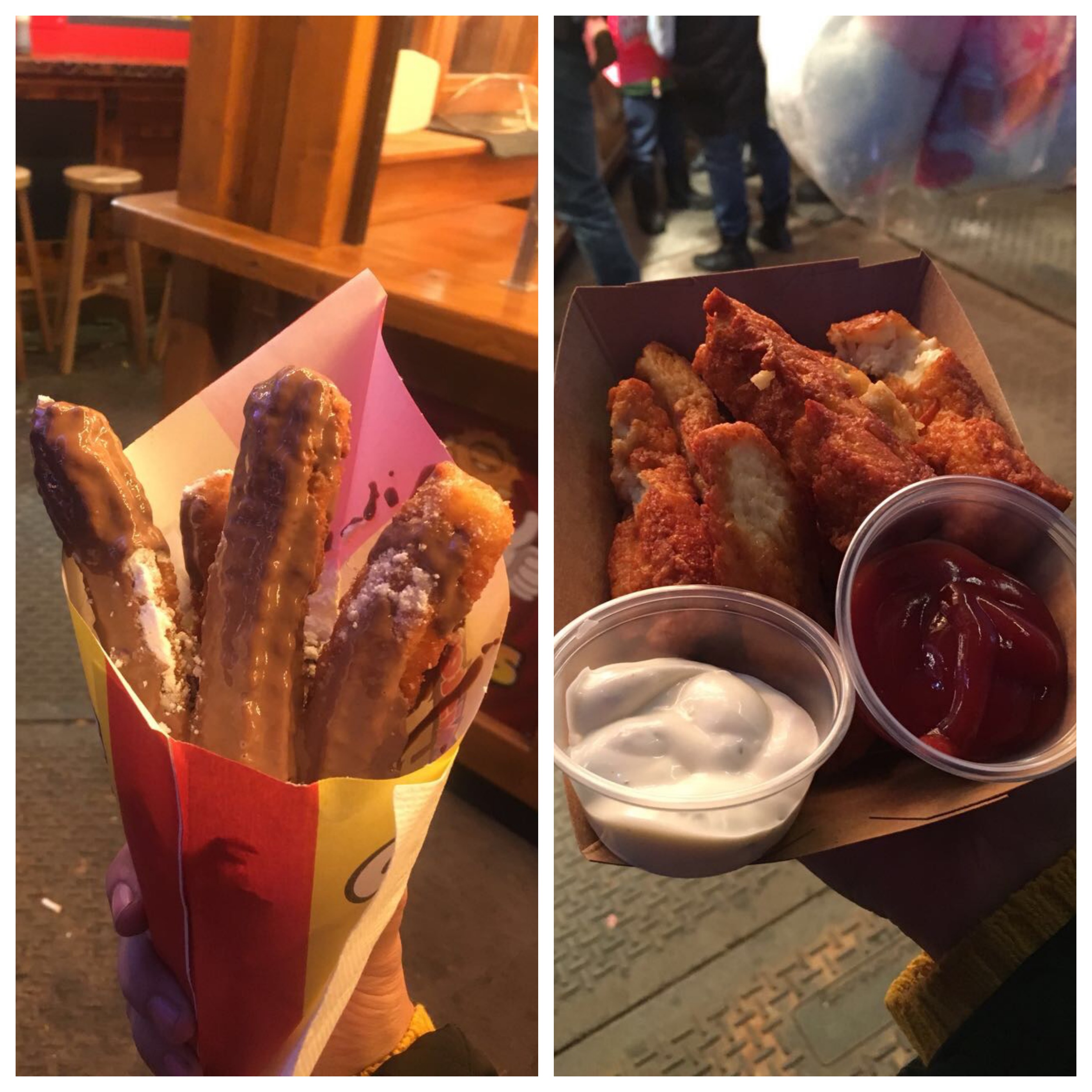 After that we just walked around and enjoyed the fantastic lights and the Christmas market. I think it was around 2 ° that night, but regardless, we had tons of fun. I think everyone has to come to Winter Wonderland at least once if they're in London around this time 🎠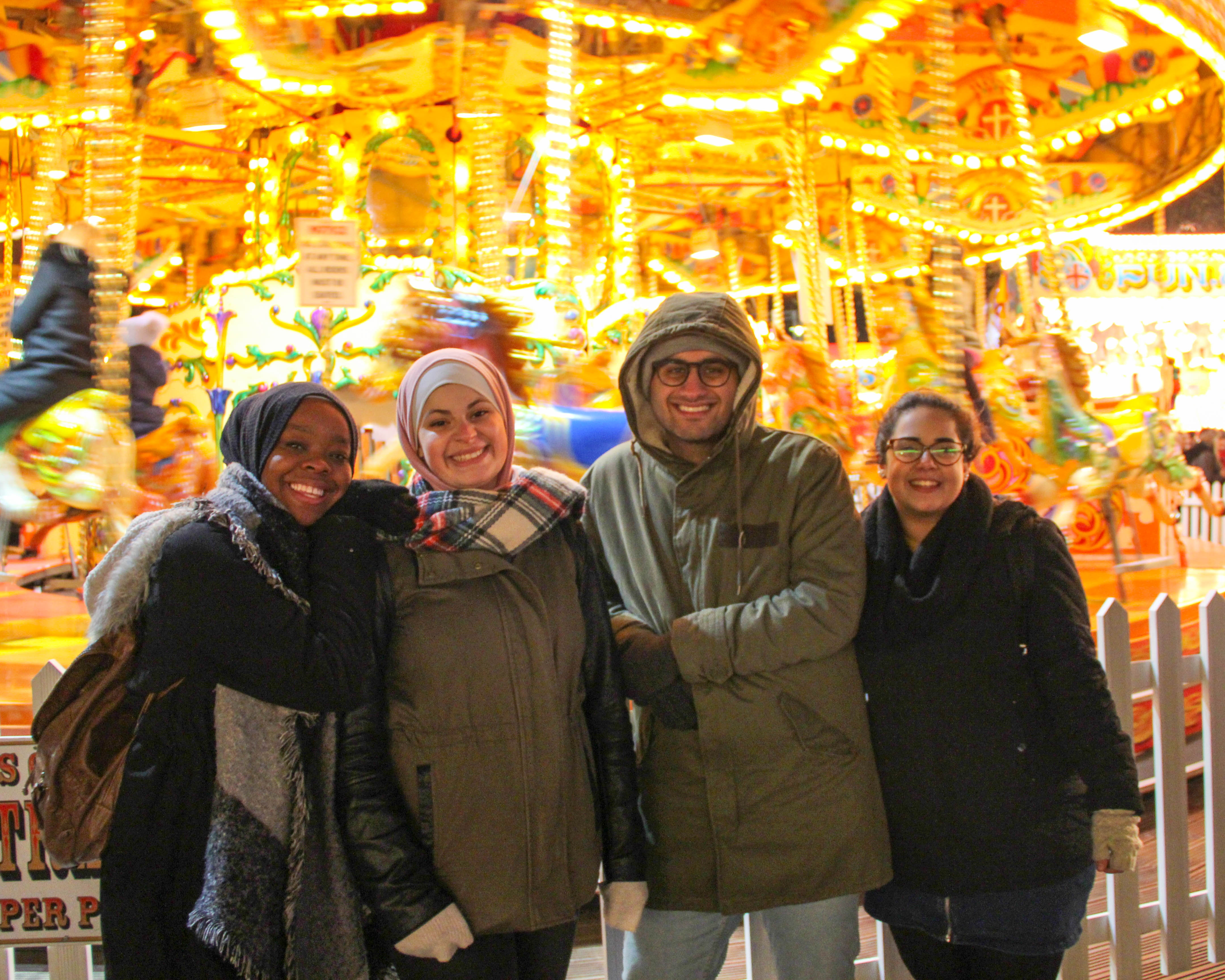 Hope you enjoyed today's little post. I'll see you next week 😁🙋🏻
Seema