Jimmy's Restaurant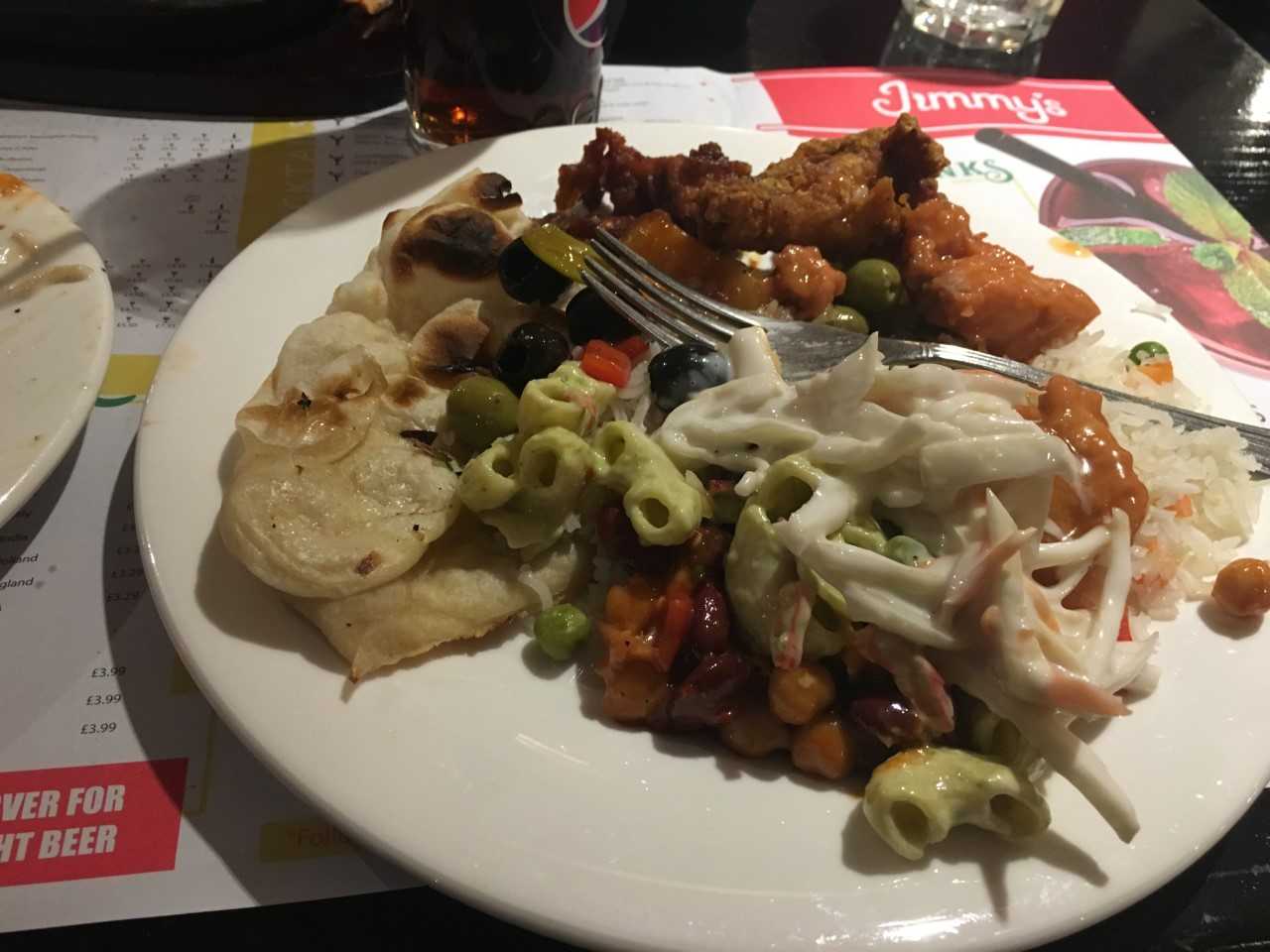 A good place to hang out as well, a Dj playing both Indian and English music, nice paintings around, great look of the restaurant as well for seating space. Was served with a mix grill starter in the beginning, then was lead to the buffet area which had loads of salads, starters like burgers and pizzas, then Indian cuisine, followed by Chinese and Mexican in the end.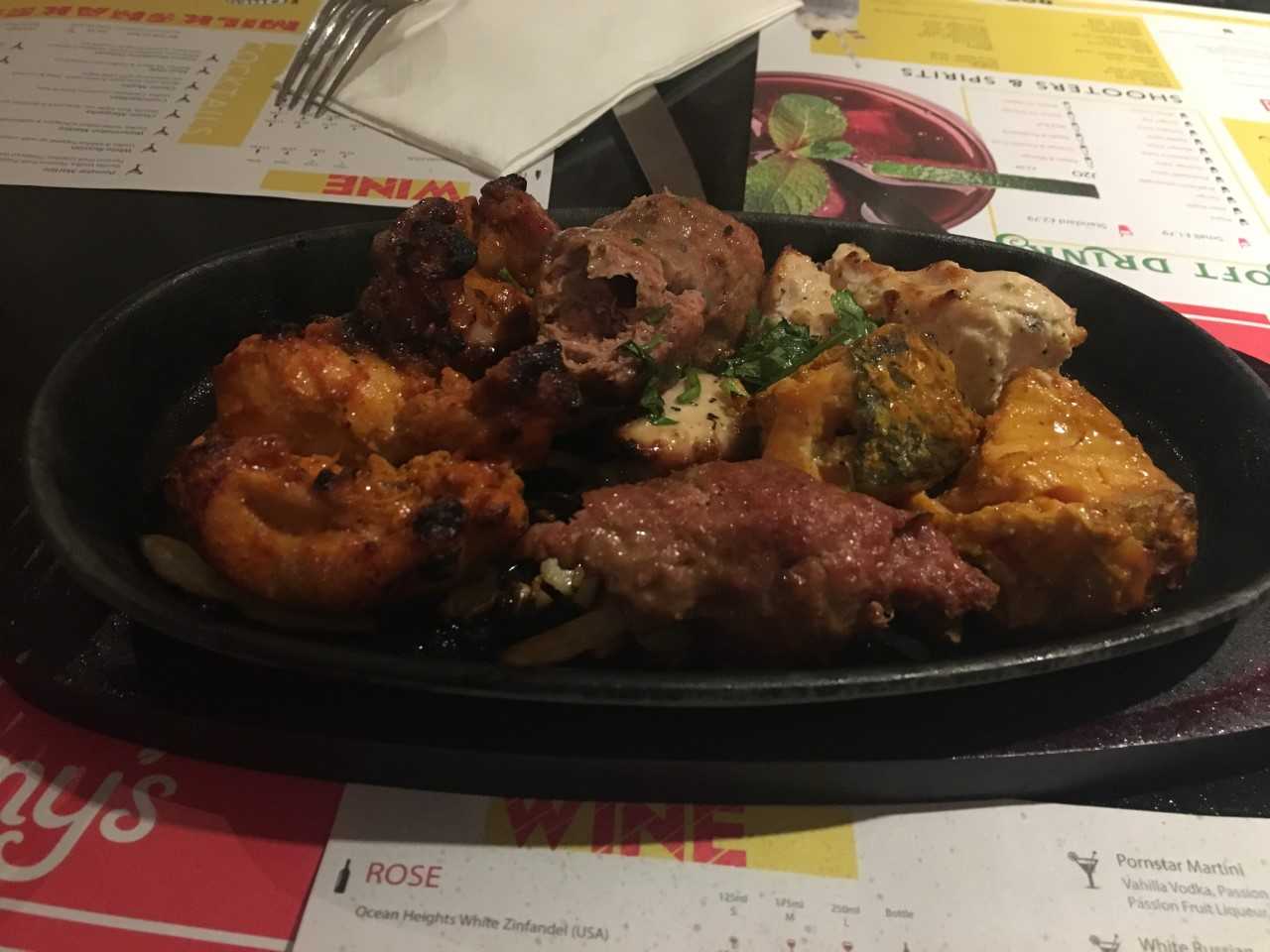 On site locations for Quick Meals
WatesBar
Opposite the student library is a good place to chill, after your classes have ended to have a nice burger or drinks, while having a short group meeting. It can be used as a place to go to  by coordinating with your class mates for pre-drinks as well on weekends.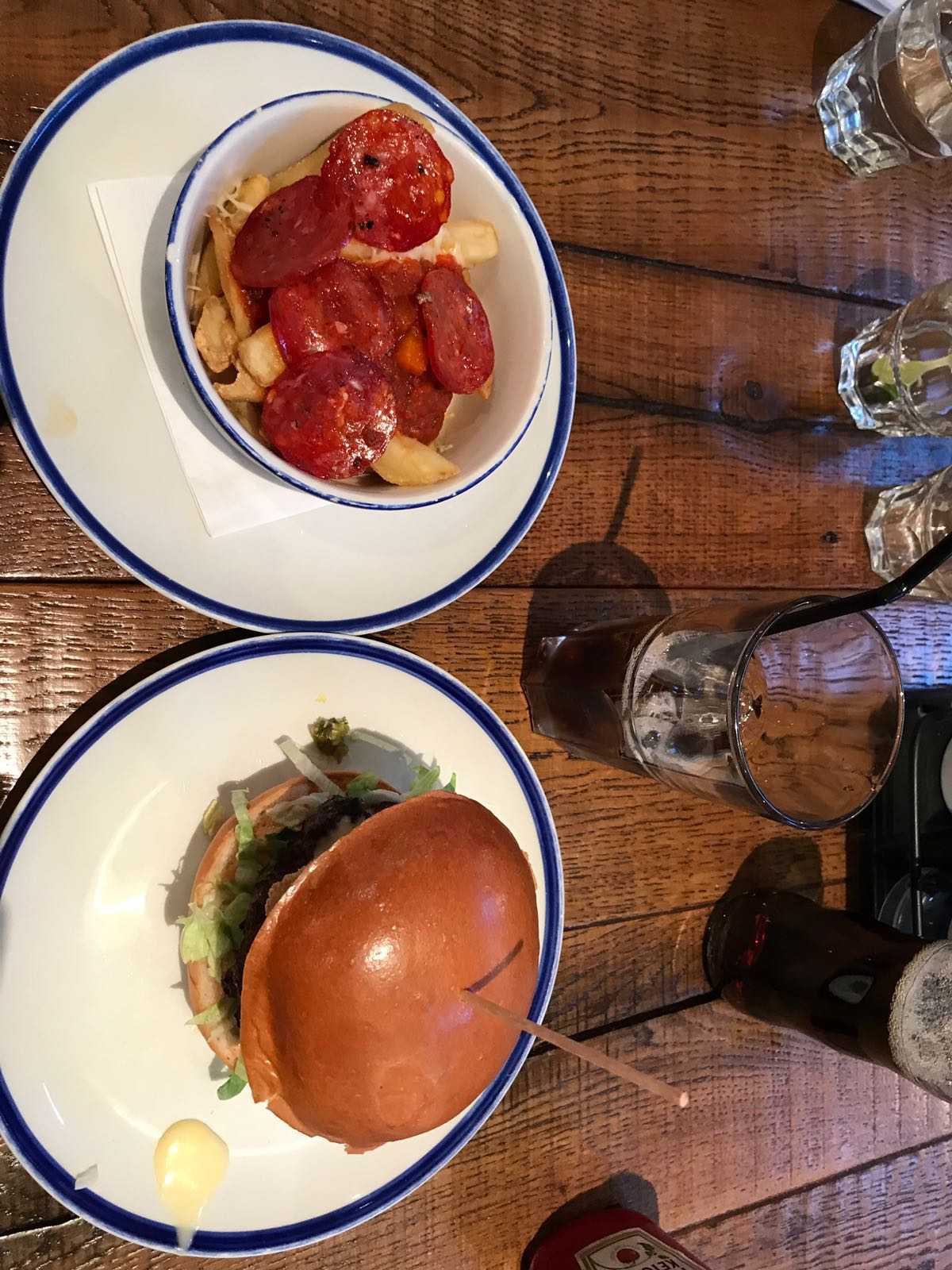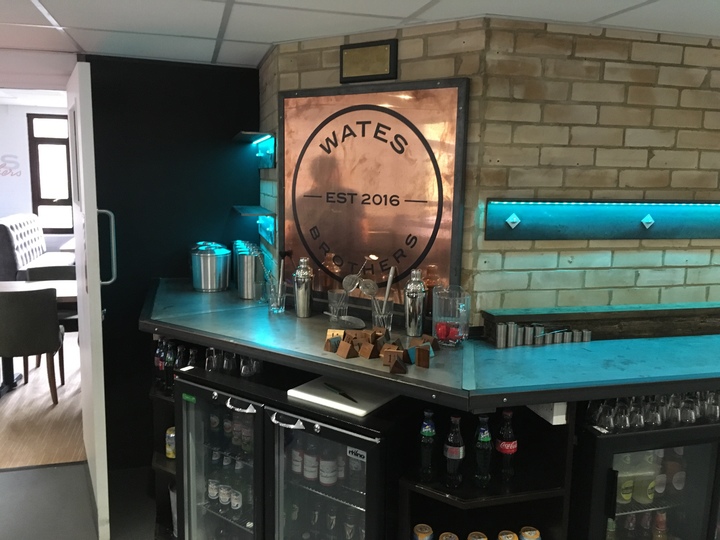 Hillside
Located next to Starbucks on campus, which serves quick ready meals, sushi, grilled food, soups at reasonable prices opened from mornings to mid afternoons.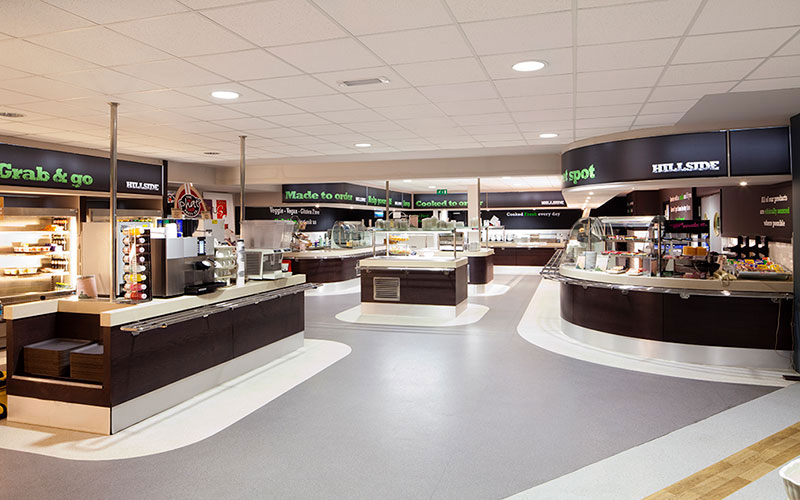 There is the daily paleside food trucks serving variety of Thai and English Cuisines with a tent seating with warm heaters, drinks, cotton candy making a good lunch experience for students.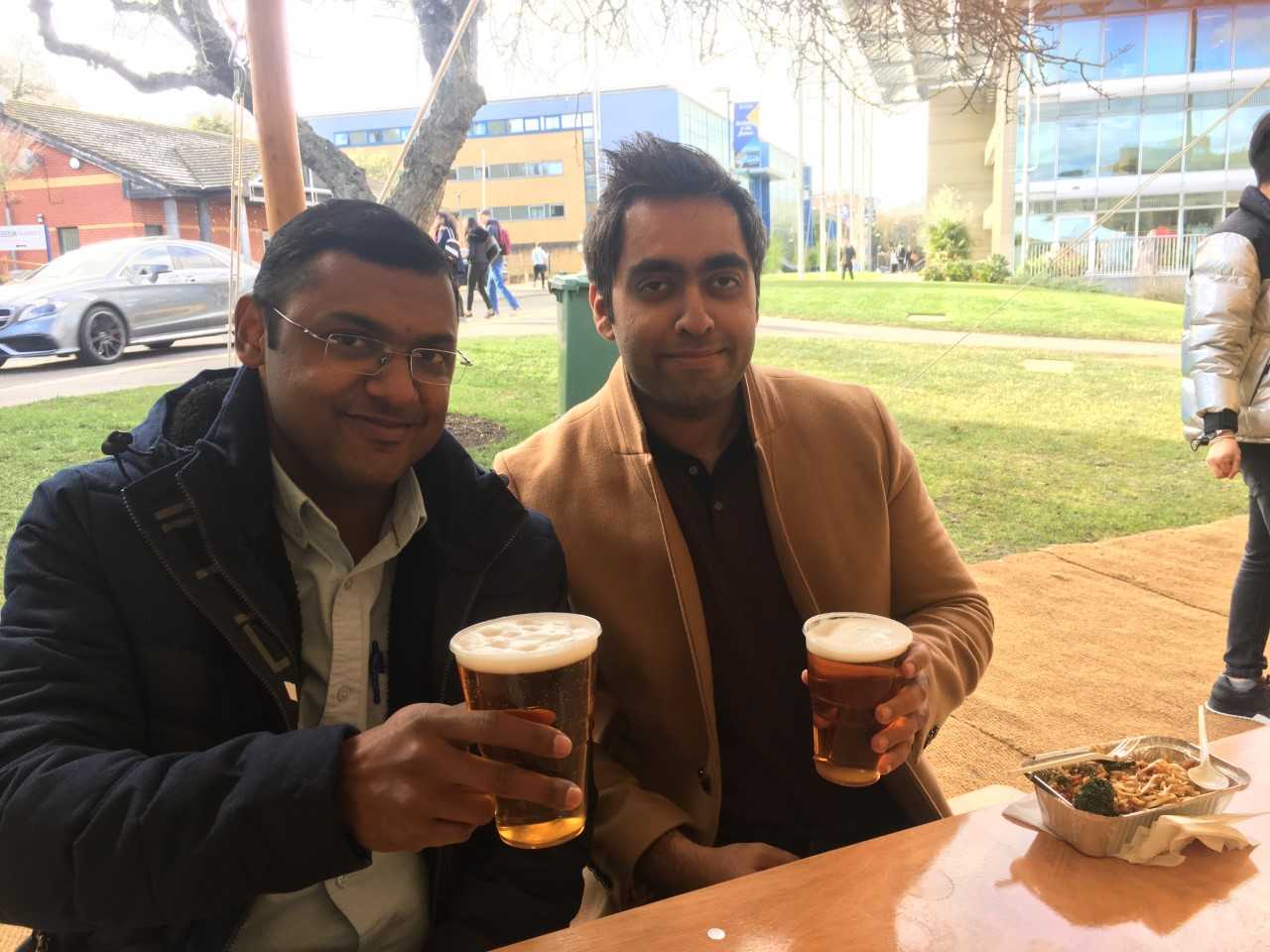 Lakeside Coffee shop and Restaurant
Is a must place to go in Rik Medlik building, for coffee and snacks, I use it daily and they have a loyalty card in which after 9 cups you get one free. They sell good filling sandwiches, chocolates, crisps and cold drinks to store for your day in classes as well.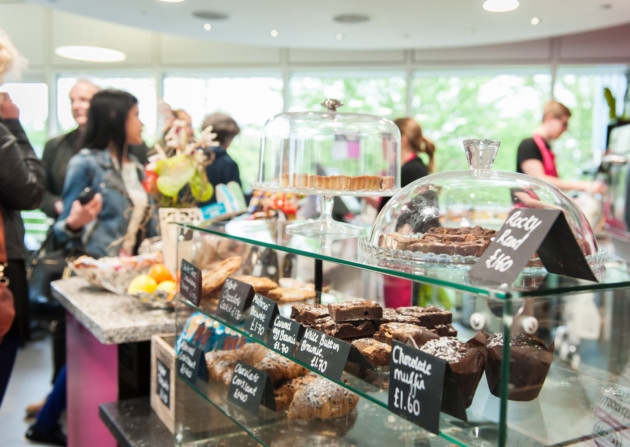 Lakeside Restauraunt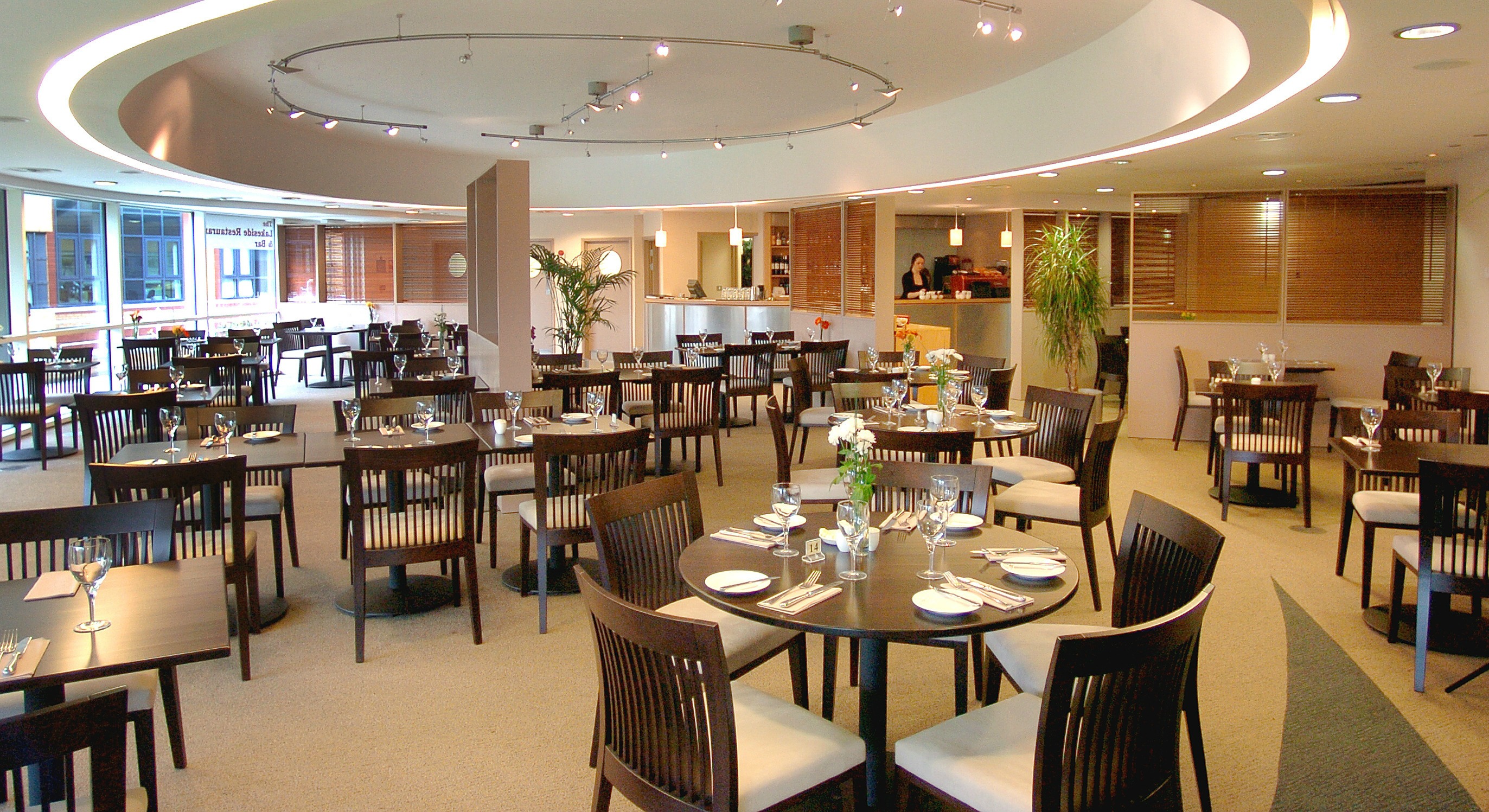 The campus boasts its own à la carte restaurant, Lakeside, which is run by students from the prestigious School of Hospitality and Tourism Management.
http://www.surrey.ac.uk/shtm/lakeside/
Great food and space for the students to have lunch, and organize lunches for  the entire class.