A good spot for dining can mean multiple things, food quality, taste and background. A memorable dining experience combines at least two of those aspects. I have been to numerous destinations with a main purpose of exploring all kinds of foods with delicious taste and a fair background, so let me share some of my findings:
One cannot think well, love well, sleep well, if one has not dined well — Virginia Woolf
Paris, my first destination. It is not my first time visiting Paris, so I'll spare the touristy pictures. Food however is main story. One of the best things to do in Paris is to seek all kinds of french pastry, chocolate and dessert, that's all I did!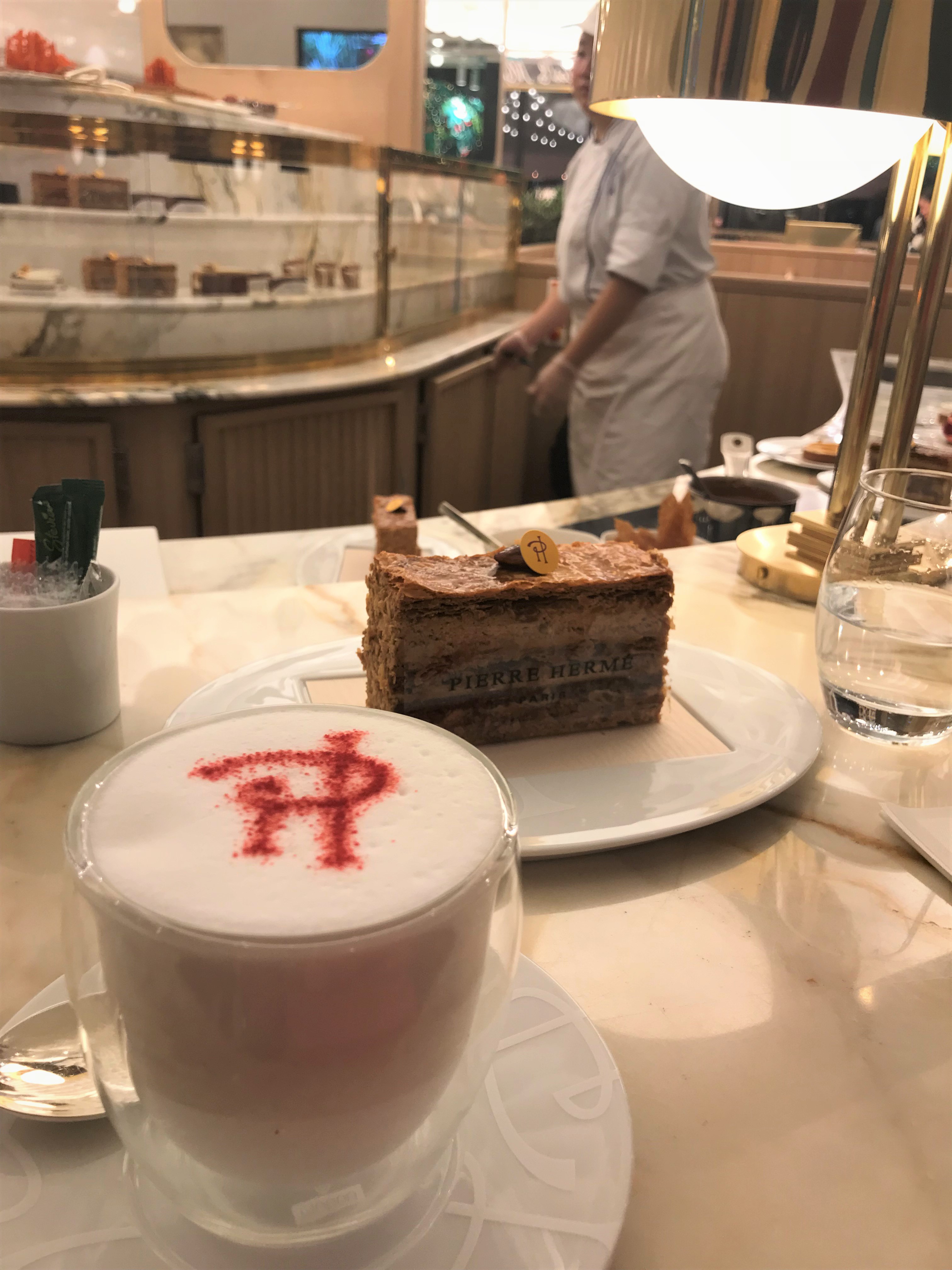 Pierre Hermé is one of the most renowned patisserie spots in Paris, their pastry boutiques are found in plenty of areas around Paris as well as a few branches in London. The owner, Pierre Hermé holds the title of the World's Best Pastry Chef in 2016, and is known as the 4th most influential French person in the World in 2016.
Recently, Pierre Hermé collaborated with L'Arbre à Café (A well known coffee artisan in France) to create new coffee flavors inspired by Hermé's exclusive and original pastry recipes, this culinary exchange between the two enthusiasts is exclusively brought to life in the recently opened boutique 86CHAMPS.
The picture above captures one of their recent creations Ispahan Latte inspired by Ispahan pastry the taste is described as: a subtle alliance of sweet rose cream and the floral note of the litchi, heightened by the assertive brio of fresh raspberry 🤤.  The pastry behind is called 2000 Feulilles and described as: caramelized puff pastry and crushed hazelnuts contrast with the creaminess of its praline mousseline cream. Thin pieces of Britanny-style crêpe dentelle biscuit provide the crispy layered texture. Wonderfully flavourful.
Brighton, a favourite destination of mine. A beach, a pier and a nice walk along the coast line, makes a pretty day trip. Brighton is known for its vast range of sea food restaurants, from cheap but delicious Fish & Chips restaurants to "££££" rated dining experiences.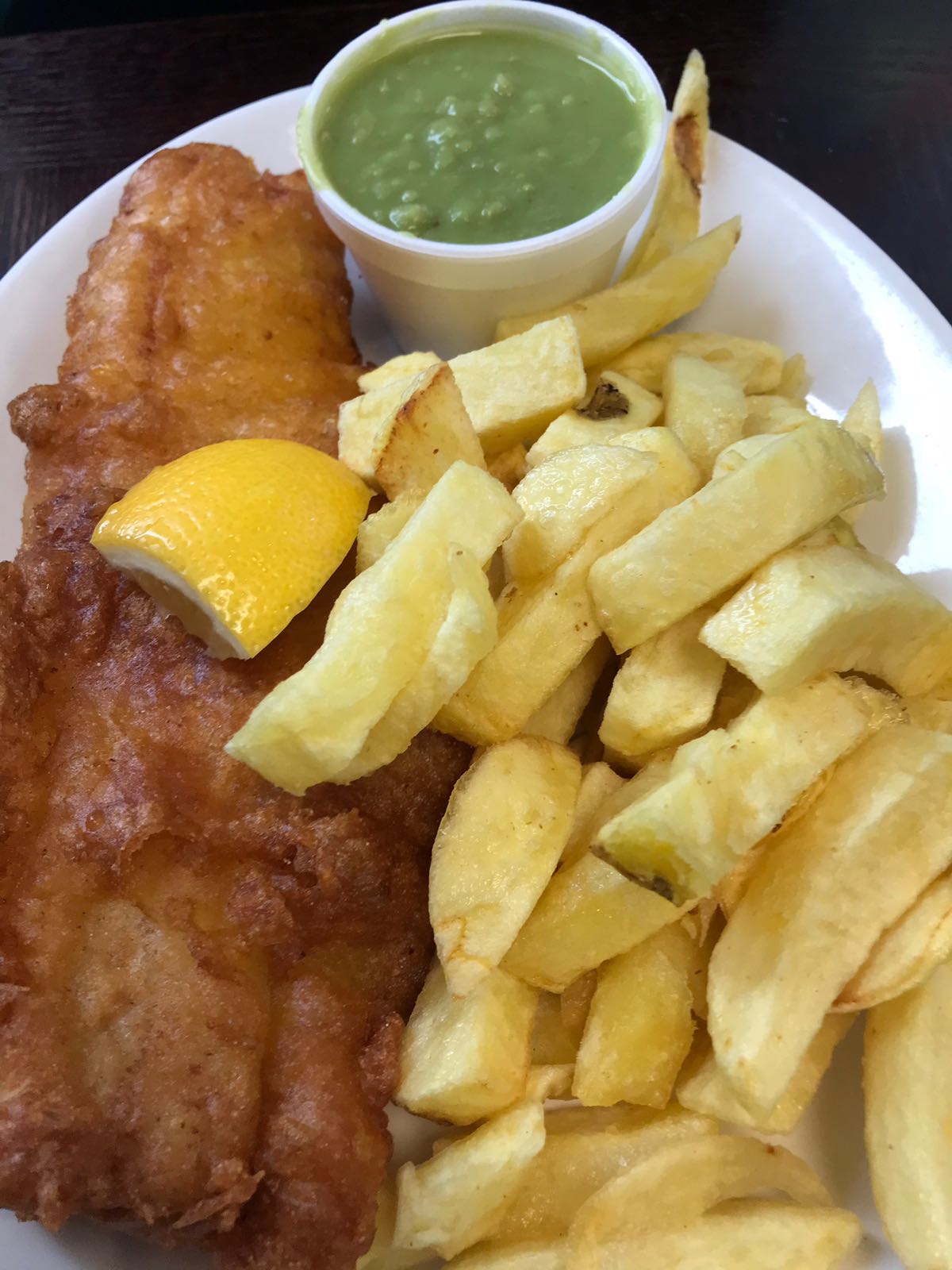 On a recent visit, I have been to one of the many Fish & Chips spots along the coast line. Fish & Chips is a must-have dish on your day trip to Brighton. The tender cod with the fried outline makes for a flavourful succulent texture, I like to have it with a bit of mushed peas for additional flavour as well as a portion of chips. Lunch does not stop here, my next destination: a sea food platter!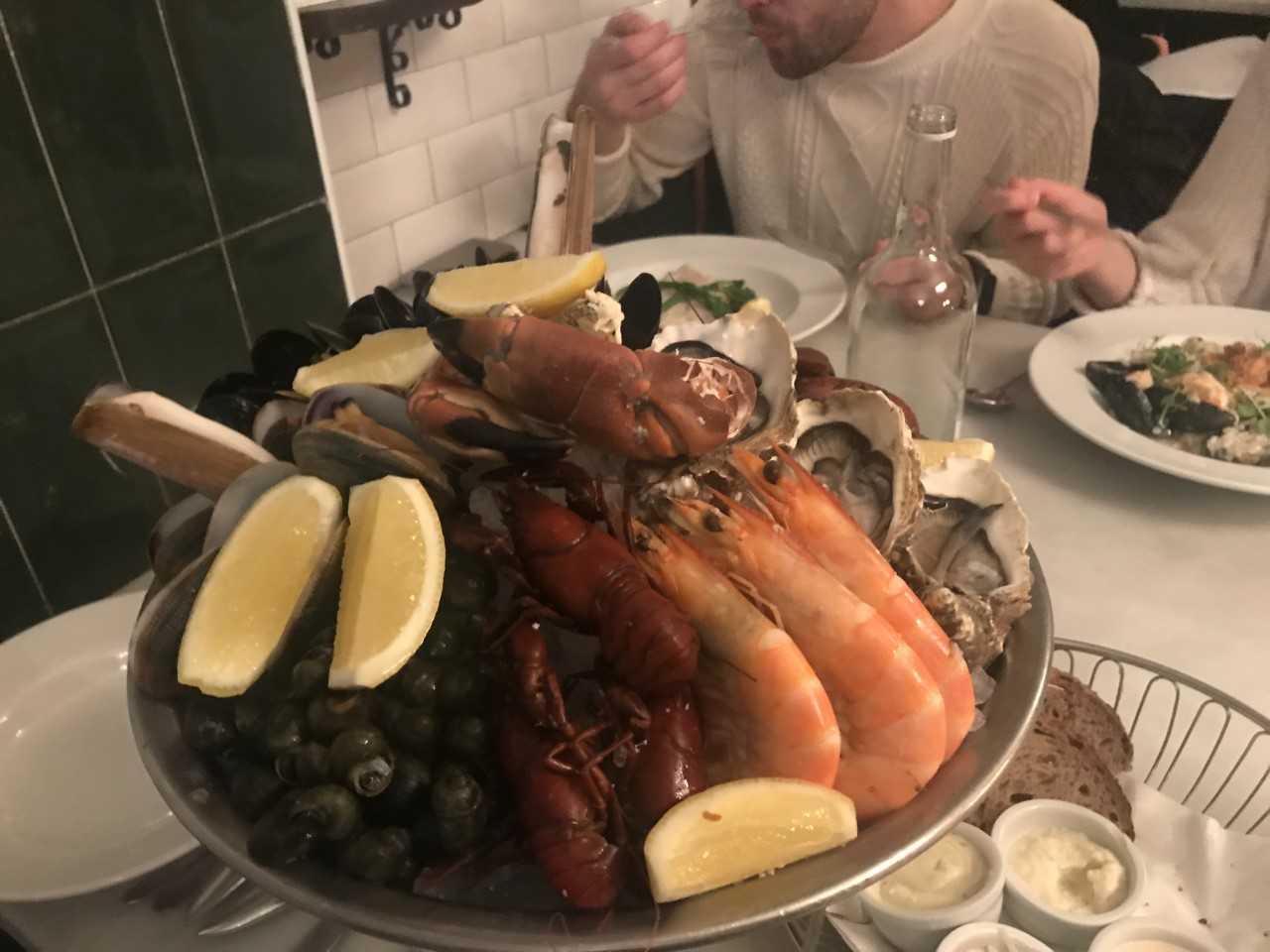 Located at the heart of Brighton, Riddle and Finns marks itself as one of the top restaurants in the area, with reviews from notable visitors, namely 'Seafood as it should be' – Gordon Ramsay, It is a must visit destination. I had the classic Fruits De Mer Platter (costs £30) which is a combination of various shellfish such as crab, king prawns, oysters, mussels, clam and much more. Makes for a nice treat for seafood lovers and this dish can be shared by 2 to 3 people (it is massive).
Whether its Paris, Brighton or anywhere else, there are lots of opportunities to explore all types of foods and dining experiences, and that can only be done by a little bit of research, however, sometimes, walking into a random place may turn out to be a thrilling experience, you never know!
Best wishes 😀
Sakhar