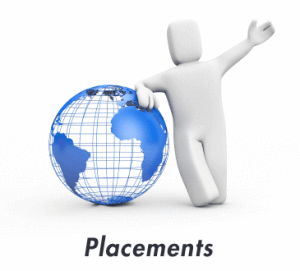 Hello guys, so a lot of Nigerians come to the UK for just their degree, people say you can finish University within a specified number of years for example if they say your course is a 3 year course and you are starting University now you can be rest assured that you will finish in 3 years as opposed to some Universities in Nigeria that you might spend more years because of things like strike.
Studies show that about 30,000 Nigerian students study in various universities across the United Kingdom, so the difference between you and the 29,999 students would be your experience. What else you have achieved apart from getting a degree is what will set you apart when you graduate from Surrey. The University of Surrey offers every student the opportunity to undergo a professional training year for 12-16months within and outside the UK as part of your degree.
I was very lucky to have had the opportunity of going on a placement with the help of my personal tutors and the Employability and Careers office at Surrey. 15 awesome months of working in the Finance Department of the National Physical Laboratory in Teddington were I got the best experience I didn't even dream of getting. The role opened up opportunities to collaborate with fellow colleagues, customers of the business both internally and externally.
I also gained exposure to auditing, asset management, irrecoverable VAT, projects accounting, monthly managements accounting processes and financial & sales reporting. With all of this came ad-hoc projects which created excellent scenarios to apply practical and theoretical knowledge and evolve within the role. This experience was not just amazing for my CV but also gave me an insight into the world of business in the UK. I enhanced communication, influencing, time management, and computer skills such as use of Excel and Word software.
At this point if you are coming to do an Undergraduate degree at the University of Surrey I don't know why you are still thinking if a placement is right for you? It's not about how fast you finish but how WELL you finish.
Start planning to get a placement!
-E. Aimuan x