'Ask and it shall be given'…You must have heard this before right? A.S.K can also be an acronym for Ask, Seek, Knock – all 3 actions express the desire to get something.
I remember speaking with a bunch of teenagers at a pre-departure session at my work place. It was organised for Students travelling abroad to study at various destinations such as US, UK, Canada or Australia. I told them to always ASK if they were unsure of some place e.g. directions at the airport for first time travellers, something e.g. if they were unsure of some concept or theory in class or someone e.g. who picks them up at the airport?
But you know how you teach things and don't actually do them? Well, sequel to my last blog (if you read it), I mentioned that I found it difficult asking questions or talking in class. I kind of lost my self-esteem and would try to figure things out myself instead of simply asking (that's gist for another day).  The good thing was that I could speak directly to lecturers and ask my questions and they would give me their full attention. Although at some point I had to remind myself that I had paid school fees which is a huge investment and the knowledge gained should be the return on my investment so I started 'trying' to ask questions in class if I needed clarifications and it has paid off.
However, as I flash back to how I got into this University, I remember it was the 'power' of asking questions that got me in – using sentences that ends with this powerful sign…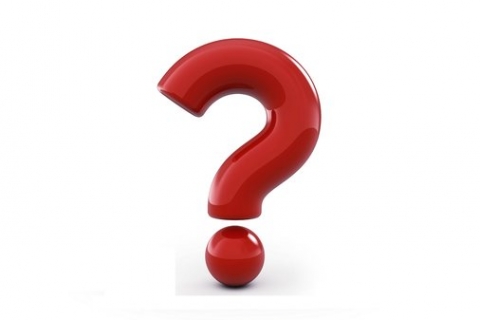 I attended a Study fair in November 2016 in Lagos and went round to see the different schools attending. As I scanned the room, I came across this pretty and petite lady who was more than happy to answer all my many questions ranging from: What unique programs does Surrey offer? Can I come with my kids? (they were with me) What accommodation types are available? What are the visa requirements? amongst others. While into the conversation, I just asked the question that had been at the tip of my tongue from the very beginning?
What scholarship options are available?
 Excitedly, she mentioned a 50% scholarship I could explore which was targeted at Women in business wanting to do the MBA. That was more than good news to me as I never saw it on the website. I got her contact and started communicating with her. Now, I'm at the University (and the rest is ….geography – lol)
Studying abroad is definitely a huge investment but a desirable one. Universities gives scholarships, bursaries or discounts but sometimes you never know until you ask.
Other scholarship options could be Chevening (Look out for the start date in August), Commonwealth Scholarships etc. You could follow this link for others – https://study-uk.britishcouncil.org/options/scholarships-financial-support
 Some scholarship offers closing this April are:
PTDF Scholarship (Closes on the 28th of April)
Mwalimu Nyerere African Union scholarship scheme for females only (Closes on the 30th of April)
FOR YOUR INFORMATION… 
The same pretty and petite Surrey representative I met in November by the name Ann-Marie Mschili would be visiting Nigeria for the UKEAS fair on the 1st of May (Lagos) and 3rd of May (Abuja). Depending on your location, please tell your friends, try to see her and ASK as many questions as you want in person.
She was definitely of great help to me and would be to you too. She's expecting YOU!