Hello again,
Today is one of those days that I have chosen to further reflect on my Surrey Journey and how much of the 'Nigerian feel'  I have experienced here…
As at last September, the Nigerian student population was 164 – the largest population among the other 16 African countries represented here at the University of Surrey. This definitely shows how much Nigerians value qualitative education (Thumbs up to us!).
In February, we welcomed another set of Students which added to the number and the picture below was their welcome drinks party held at Wetherspoon on the 27th of February.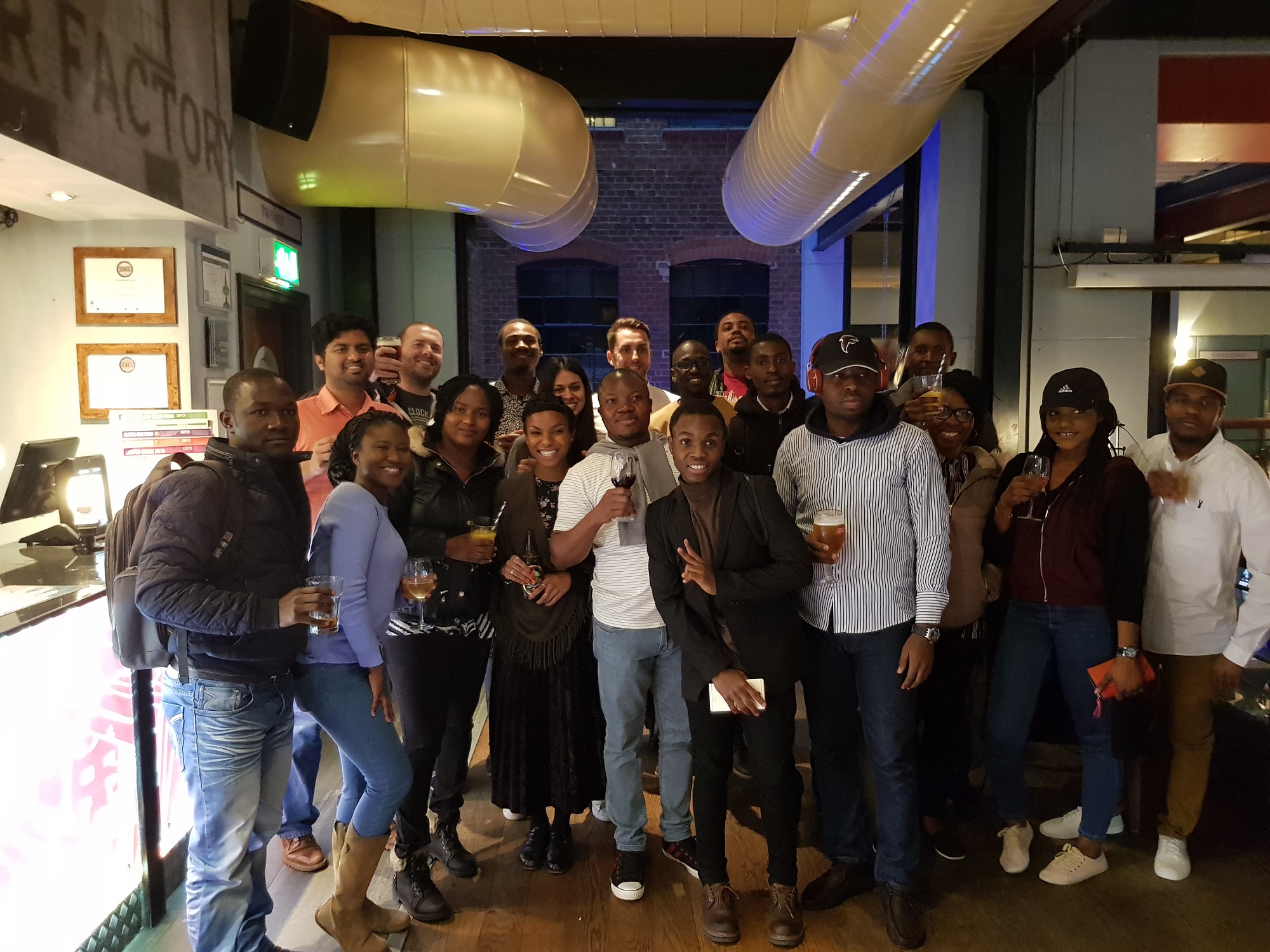 There are a couple of things that has made me experience 'Nigeria in Surrey' and they are:
I found a great church – Yes, I was so glad I did and they are MORE THAN family to me now. It is called 'RCCG Winners Place' – Awesome place to be.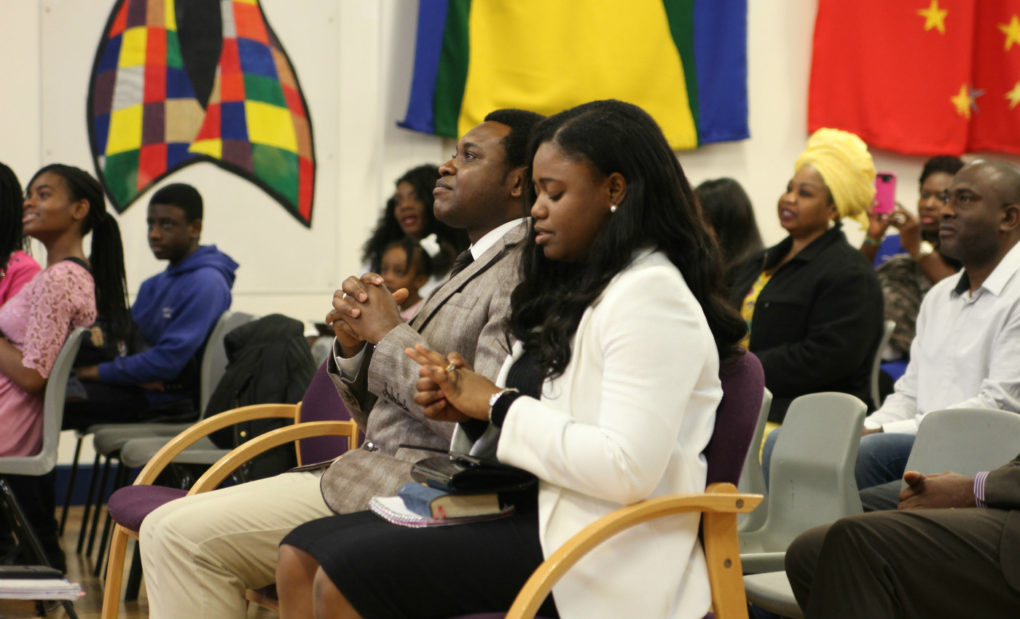 Also, there is a Farmers Market every Thursday at the Rubix (on campus) where I get my Yams and plantains so I can still eat my boiled yam or Fried Plantains with egg sauce – Yum! I also discovered a lady who owns 'Foy Cuisine' and sells Jollof rice, Puff Puff, Ewa Agoyin (Beans)
I've met other Nigerian Students and of course made friends with students from other Nationalities – India, China, Thailand… My best friend at the moment is from Angola.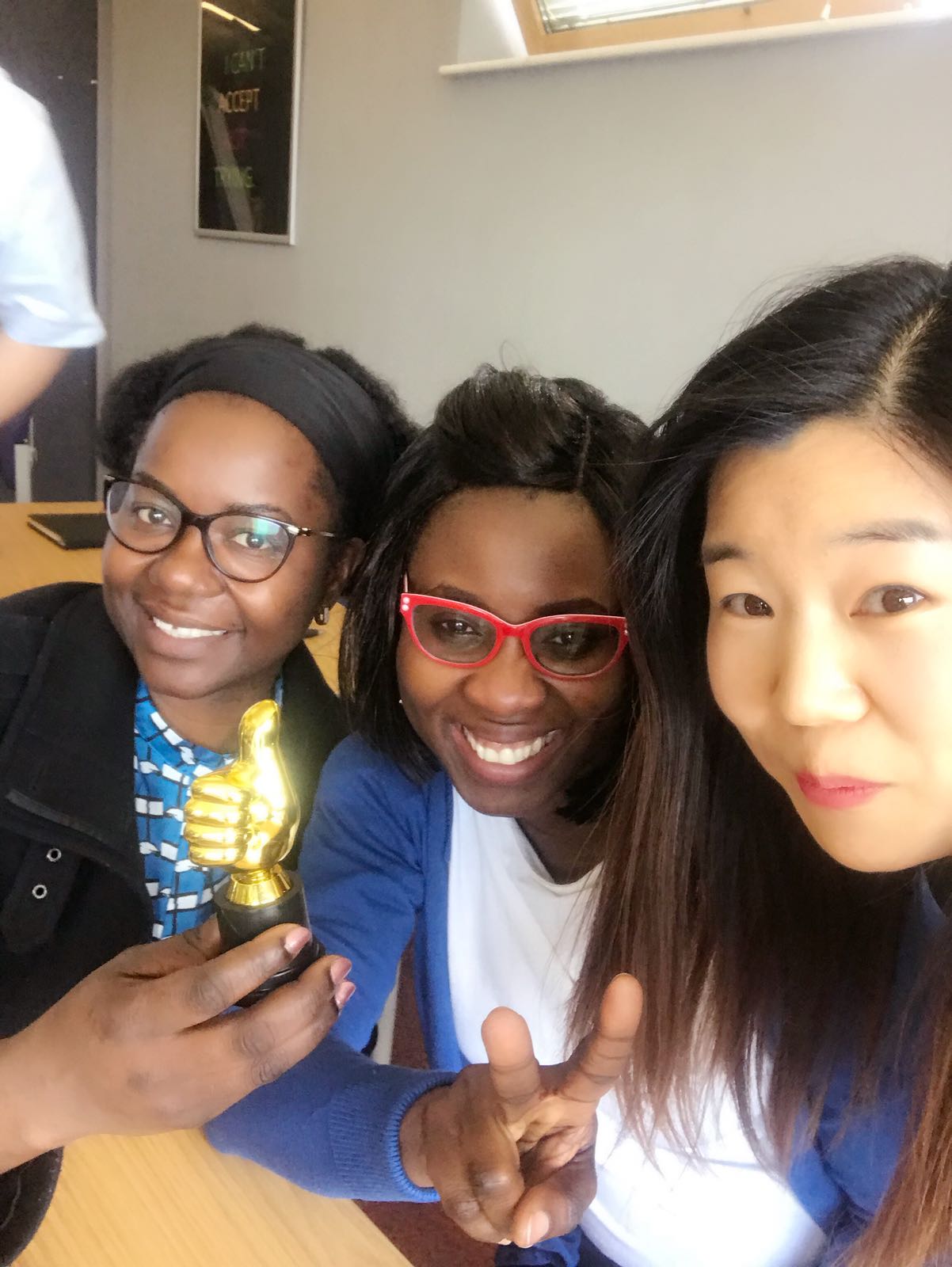 It's worth highlighting some of the benefits of studying in UK and they are:
Roughly 6 hours away from Nigeria
Courses like Medicine and Law are 1st degree courses unlike US and Canada where you have to have studied a related course or program before you start Medicine or Law (they are considered 2nd degree courses).
The Postgraduate programs (e.g. MA, MSc. and MBA) are for 1 full year instead of 2 years like most countries
Conservative way of life similar to Nigeria
Cost effective (because of the shorter duration of programs and living expenses)
It's international
By the way, the Abuja version of the UKEAS fair still holds tomorrow at the Sheraton Hotel Abuja by 10am where University of Surrey's representative – Ann-Marie Mschili would be available to answer any questions you might have of the University.
Should you need directions or more information about the fair please follow this link.
https://www.ukeas.com.ng/registration/venue.php?venue_id=3