Hiya…
Today I'd be touching on something slightly different and its the about the weather…Do you believe in forecasts?
In Nigeria, I never had to consider checking a forecast to know what the weather would be like. It was pretty much predictable as it is either very hot or rainy, maybe cold at some points in the year but rarely.
Here in the UK, the Weather is 'something else' – quite unpredictable hence you need to rely on forecasts. It can be sunny, rainy, windy and cold all on the same day hence you would always need to check the forecast before leaving your home as it dictates your clothing. To be safe, you might  have to always hold onto a sweater or an umbrella should it turn cold or drizzle. As I write today, it is 22 degrees and partly cloudy, but tomorrow it'd be 19 degrees with some rain (hmmh!) To be honest, my amazement continues…
The sunrise now is about 5:15am and the sunsets at about 8:40pm. Below is a picture of what it looks like outside my bedroom window at 5:30am –  looking like 8:00am right?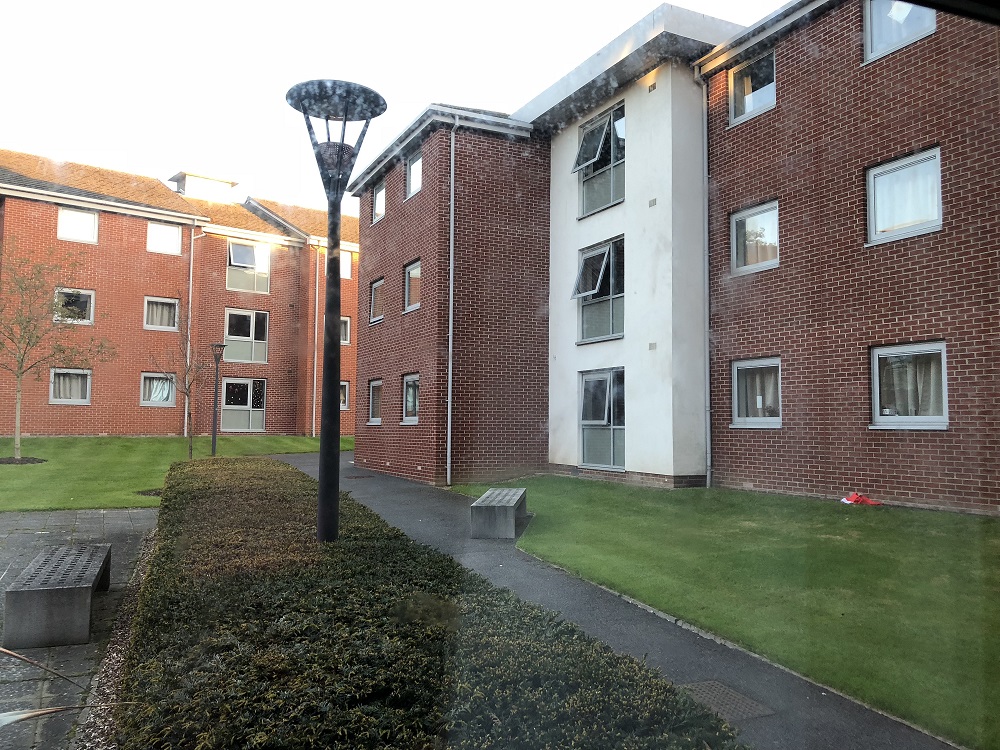 But it's good to have the sun at this time of the year…everyone is bright and gay…truly amazing. Some of my classmates took time to have lunch in the sun…check it out…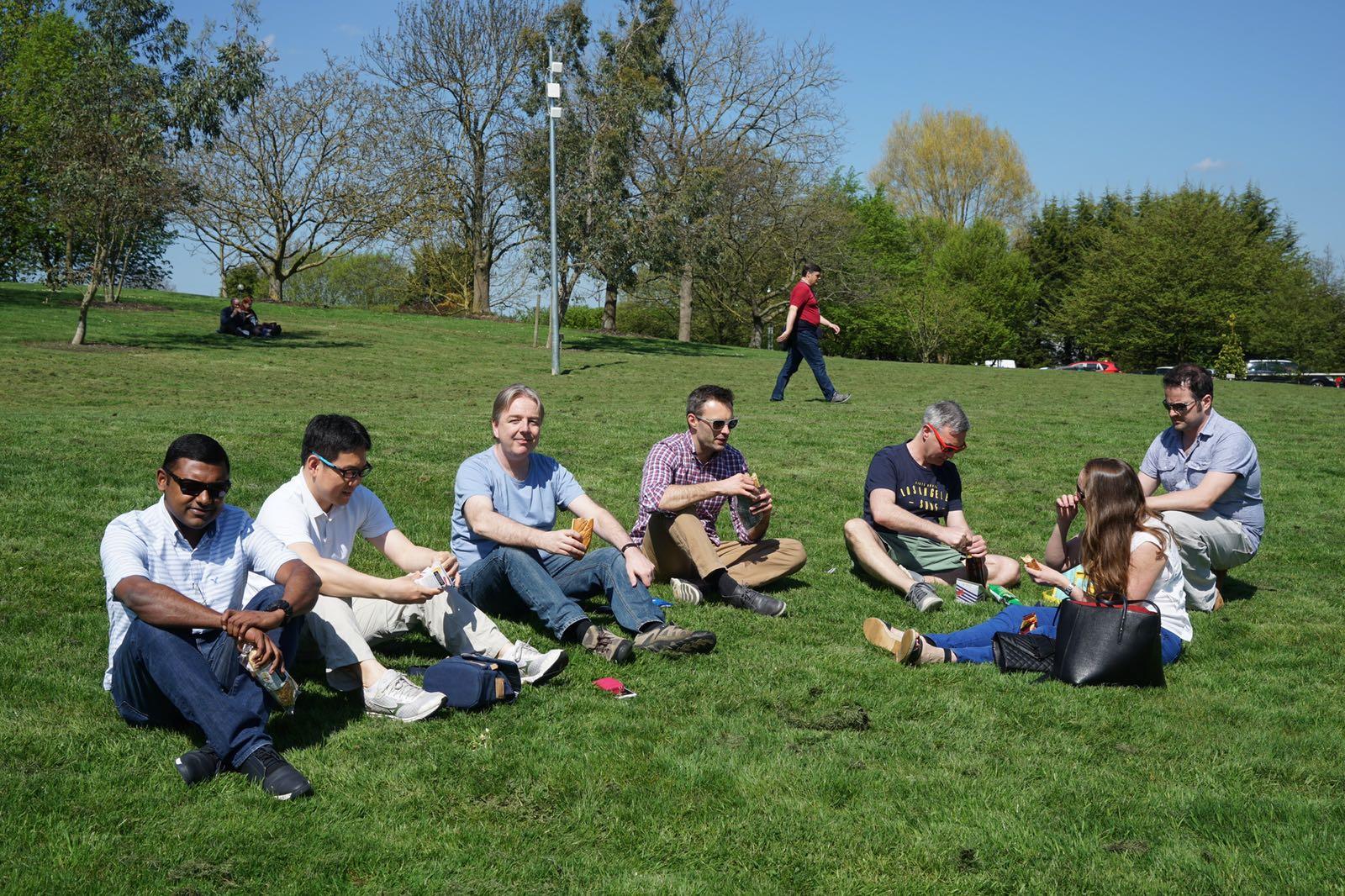 Going by my continuous amazement about the weather, I stumbled across some weather jokes  I thought I'd share…
(even though you might not laugh – lol)
Q. What did the fog say to the light rain after her vacation?
A. I mist you.
Q. What did one tornado say to the other?
A. "Let's twist again, like we did last summer…."
Q: What did the thermometer say to the other thermometer?
A: You make my temperature rise.
It only rains twice a year in Seattle: August through April and May through July.
Jill: How did you find the weather on your vacation?
Bill: I just went outside and there it was!
And that's it from me. I hope to share something equally enlightening in my next post so keep it locked!
Till then…