Hey there! Me again.
Hope everyone's good? It's literally just week 5 and we're already getting buried.
So, my last post was about my trip to Wales which was a fundraising event. So, this week, I'll be talking a bit more about what exactly Charity Week is all about. You might have heard of Islamic Relief; it's an international aid organisation that provides humanitarian relief around the world, regardless of belief, race, gender and political beliefs. A lot of this is supported through fundraising events such as the Annual Charity Week. This is a campaign week of 100% volunteer-led and student-organised events.
This year in Surrey, the week of events kicked off on Sunday, 21st Oct, with Bucketing in town.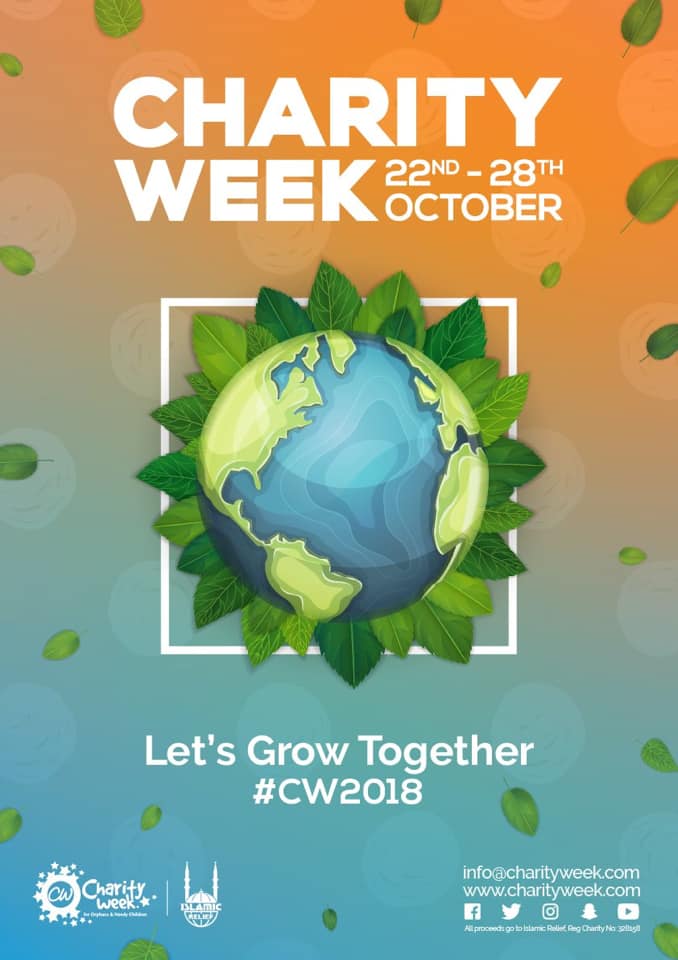 Last week was super hectic and I unfortunately wasn't able to attend the events. I was there in spirit though.
On Monday, the bake sale started. The stall was open in the library throughout the week. But along with this was the Boys' FIFA tournament and the Girls' Henna and Spa night
Tuesday:
Tuesdays event was very interesting. So I heard. I wasn't able to go unfortunately, but I was there virtually (thank you Instagram stories lol). The Chilli challenge was honestly insane. Someone had 15…yes 15, you read that right. The girls won (proof that we're made of steel haha).
Wednesday:
Treasure hunt and Girls' self-defence class
Thursday:
Bowling and Ice-Skating at Spectrum.
Friday:
Quiz night
The final event is the Charity Week Dinner to end the campaign with a bang. It'll be this Saturday on the 3rd. These are usually so fun and is the time the most money is raised through an auction. Sometimes the wildest things are auctioned off. Last year, a banana was auctioned for over £1000. I know it sounds crazy, but this was obviously not by one person alone lol. Everyone contributed to it.
The Snowdon Climb won't be until February unfortunately. I'm so excited (honestly confused as to why, considering how terrible the weather was the last time).
Honestly, Charity week is something I look forward to every year. It's really a testament to how young people with determination can come together and make a difference.