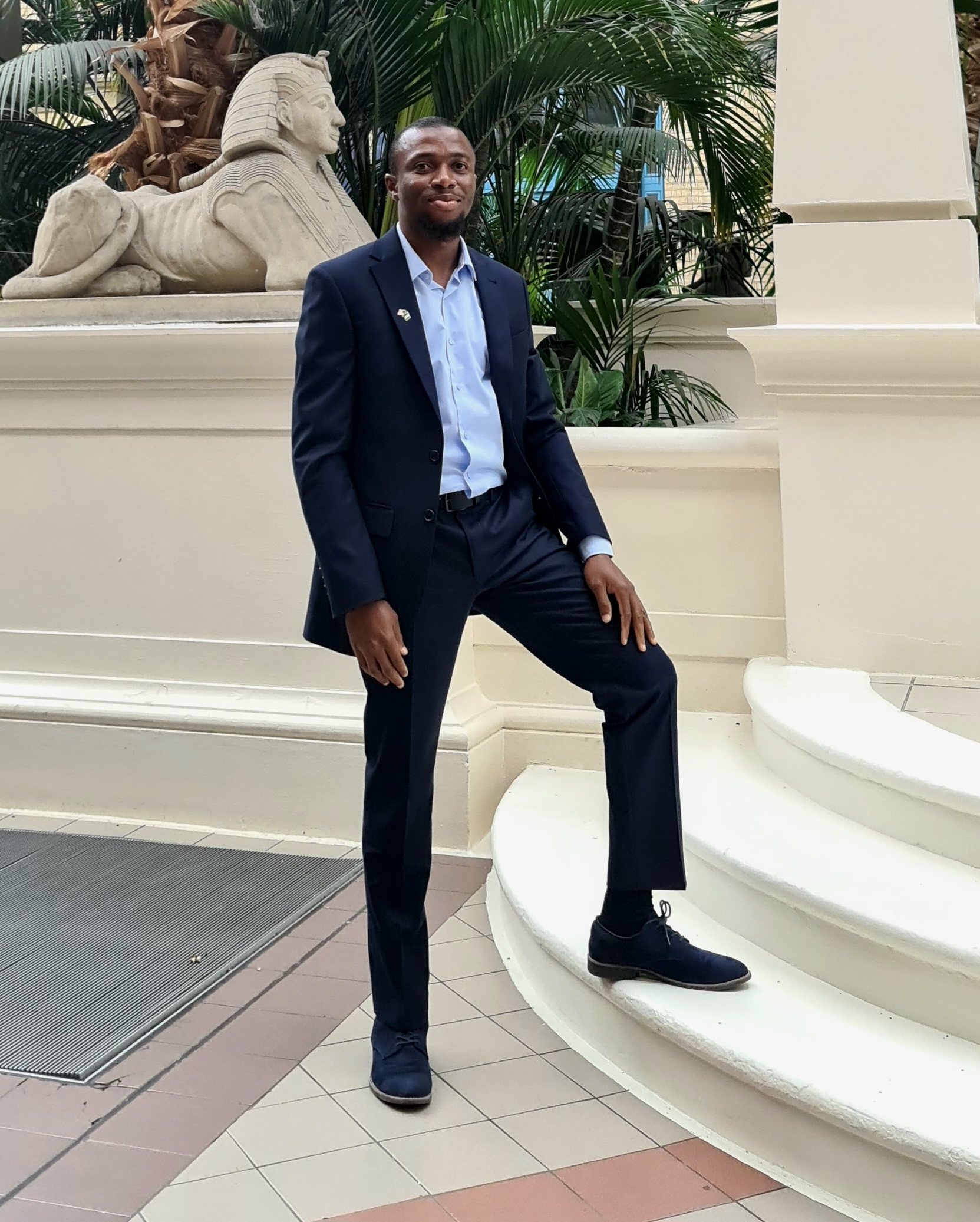 Volunteering has formed the basis of my personal and professional development experience over the years. From being positioned for global opportunities to being part of some of the most powerful networks of young leaders across the world, I reap the gain of volunteering. In this blog post, I will be sharing with you some of my volunteering experience in the course of my studies in the UK.

One of my early experiences of volunteering was during my national youth service (NYSC) year when I joined a Sustainable Development Goals (SDGs) advocacy group. The joy of being able to gain some valuable leadership and networking skills and being able to contribute towards developmental projects in my community greatly sparked my interest in subsequent volunteering opportunities.

Upon commencing my MSc. programme in the UK, I decided to look out for more volunteering opportunities, and I came across a number of them in the fights against climate change, food insecurity, poverty, and injustices in international trades.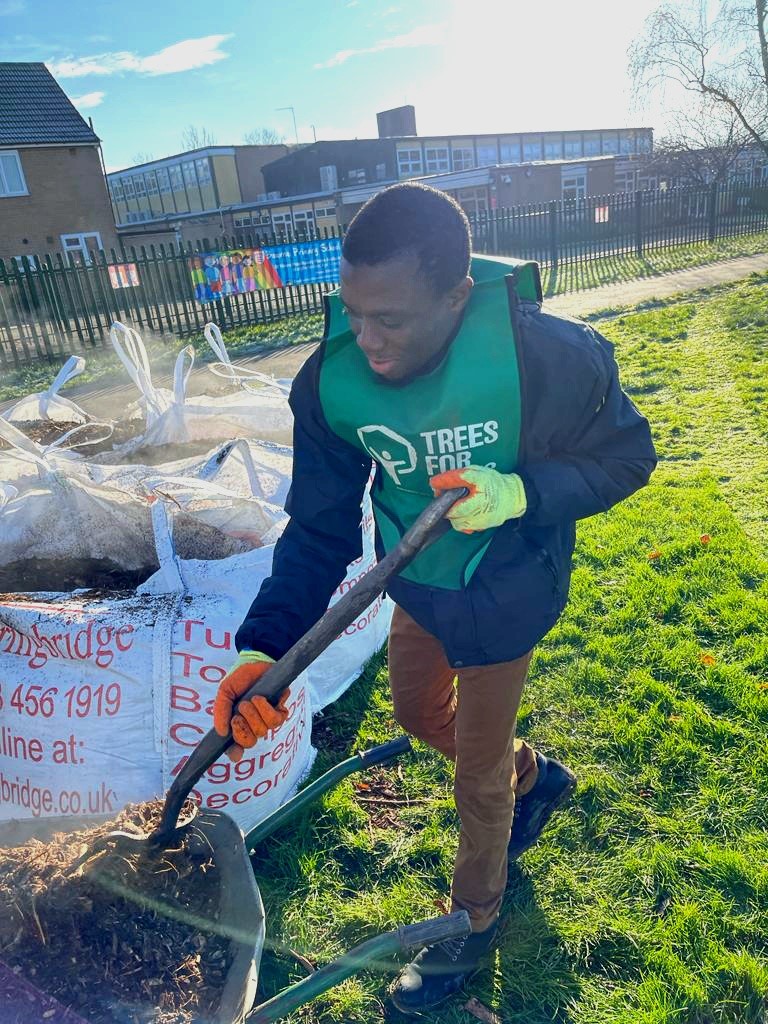 Trees for Cities was one of the first organization I volunteered with when I arrived the UK. Through their partnership with London Borough of Hillingdon, and the Chevening Awards, I and some other Chevening scholars and some local volunteers joined them in planting trees to improve canopy cover and enhance green spaces for both residence and wildlife at Stonefield park. This activity gave me a first-hand experience of teamwork and collaboration with people from diverse background towards climate action. It also helped reduce the individualistic perception I have about UK residence.

In early 2023, I joined the ONE Campaign as a youth ambassador representing Guildford constituency. As a youth ambassador, my goal is to engage key stakeholders and nudge them to take actions towards proffering solutions to global issues that affects us all. My first engagement with the ONE Campaign was to engage UK members of parliament on the climate crises and food insecurity in East Africa. I joined representatives of ONE campaign, VSO, and some other CSOs at a lobby event at the UK parliament canvasing for support to increase aid funding to East Africa towards mitigating climate and hunger crises. I also influenced Angela Richardson MP, representing my consistency to write to the minister towards the same goal. Through these engagements, I gained valuable insights about corporate political activities and how residence can influence government policies.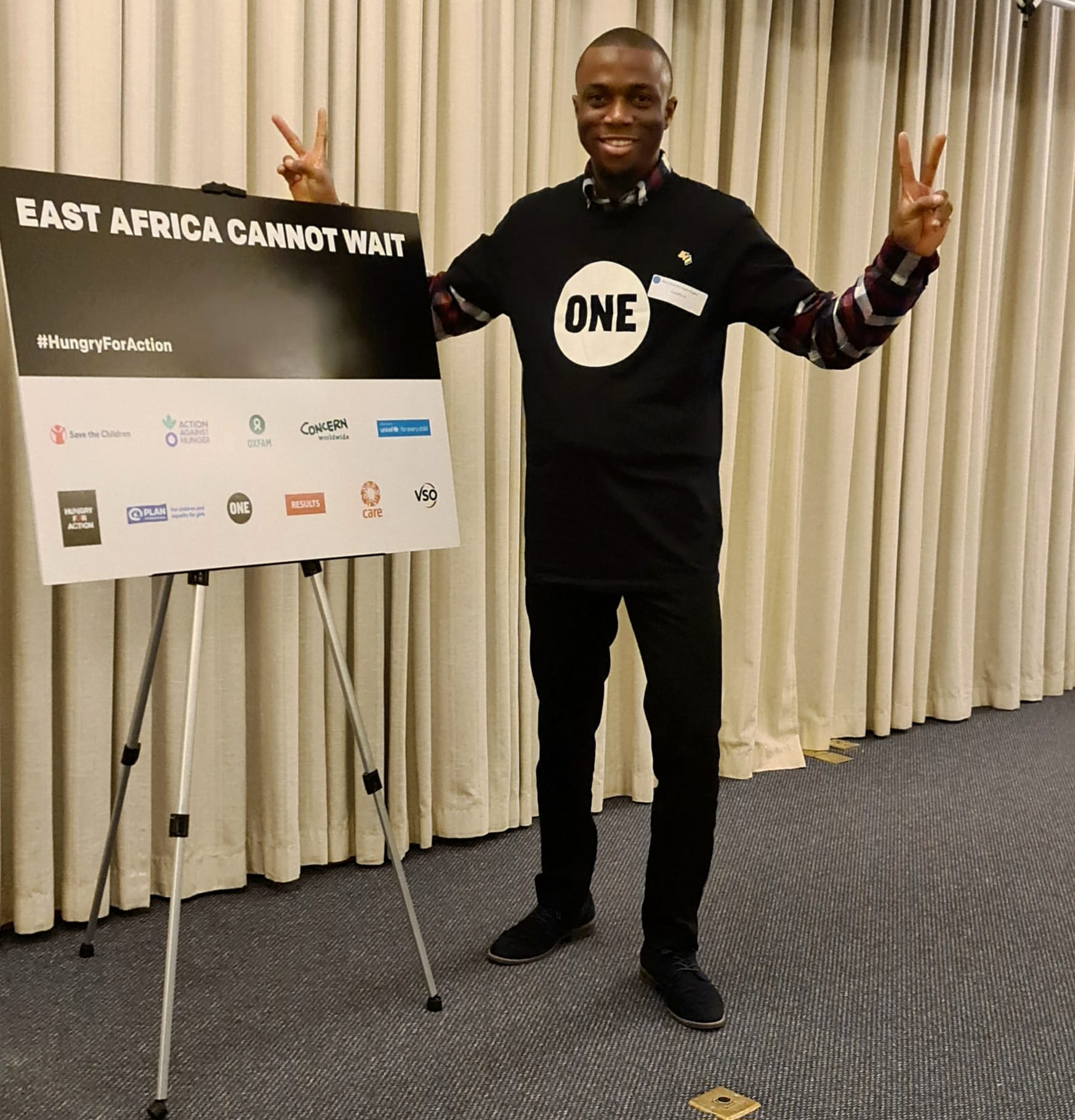 Also with ONE Campaign, I recently executed a project during the Great Big Green Week. I collaborated with other campaign ambassador to create awareness about the negative impact of food waste on climate change and called for the need to reduce food waste.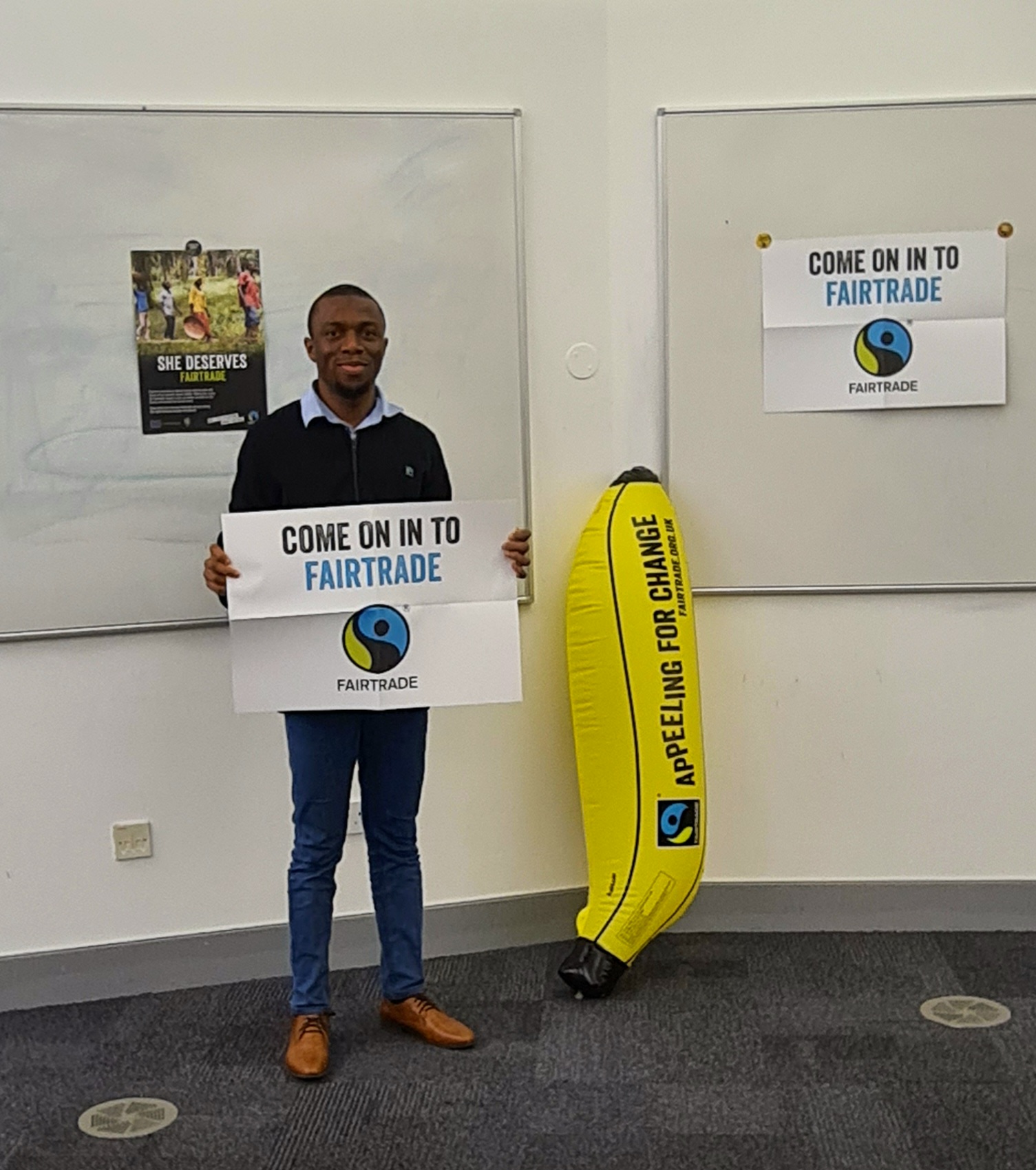 I also volunteered as a Fairtrade campaigner at the University of Surrey. I coordinated a team of students who are passionate about fair trade and partnered with Surrey Model United Nations Society to organising debate and conversation on the impact of climate change on food supply chain and how it affects farmers in emerging economies. We also screened a documentary on the role of Fairtrade in mitigating climate crises. As a student of international business, the Fairtrade campaign is closely aligned to my studies, and it provided me with insights about food systems and international supply chain.

These are but a few of my volunteer experience in the past 10 months and I must admit that they have open doors of valuable leadership and networking opportunities. I have also gained amazing skills which the four walls of the classroom can not provide me. Ultimately, these experiences have made my CV more attractive and have position me to harness greater opportunities professionally and in the development space. I hope you have enjoyed my blog post. Do feel free to engage with me to gain insights about securing volunteering opportunities in the UK. Thank you for reading, cheers!!!!