The big welcome is a week-long celebration of the start of the academic year, where new and returning students can enjoy a variety of events, activities, and opportunities to make friends, have fun and settle in. Whether you are interested in sports, music, culture, volunteering, or just meeting new people, there is something for everyone at the big welcome. You can join clubs and societies, explore the campus and the town, attend workshops and seminars, and get to know your fellow students and staff. The big welcome is more than just an orientation week, it is a chance to discover your potential, find your passion and make memories that will last a lifetime. The big welcome is the best way to kick off your university journey at Surrey!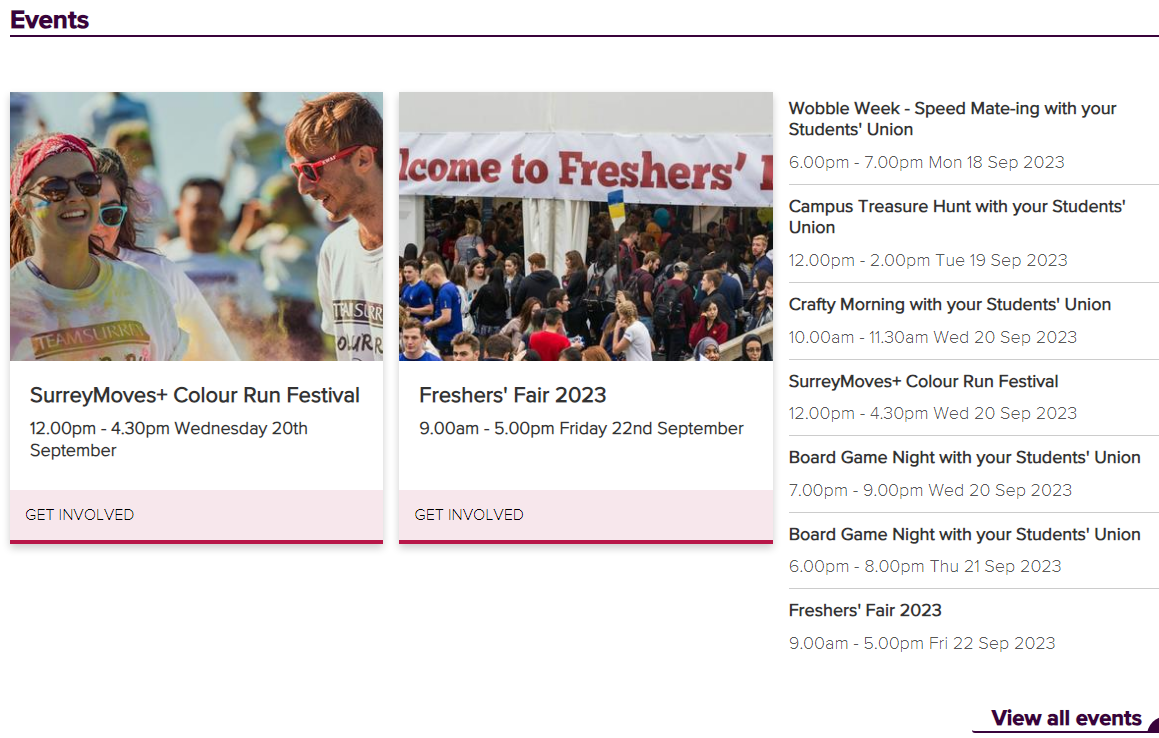 Events to look out for in The Big Welcome includes:
Freshers' Fair: This is your chance to join clubs and societies, find out about volunteering and career opportunities, and get freebies and discounts from local businesses.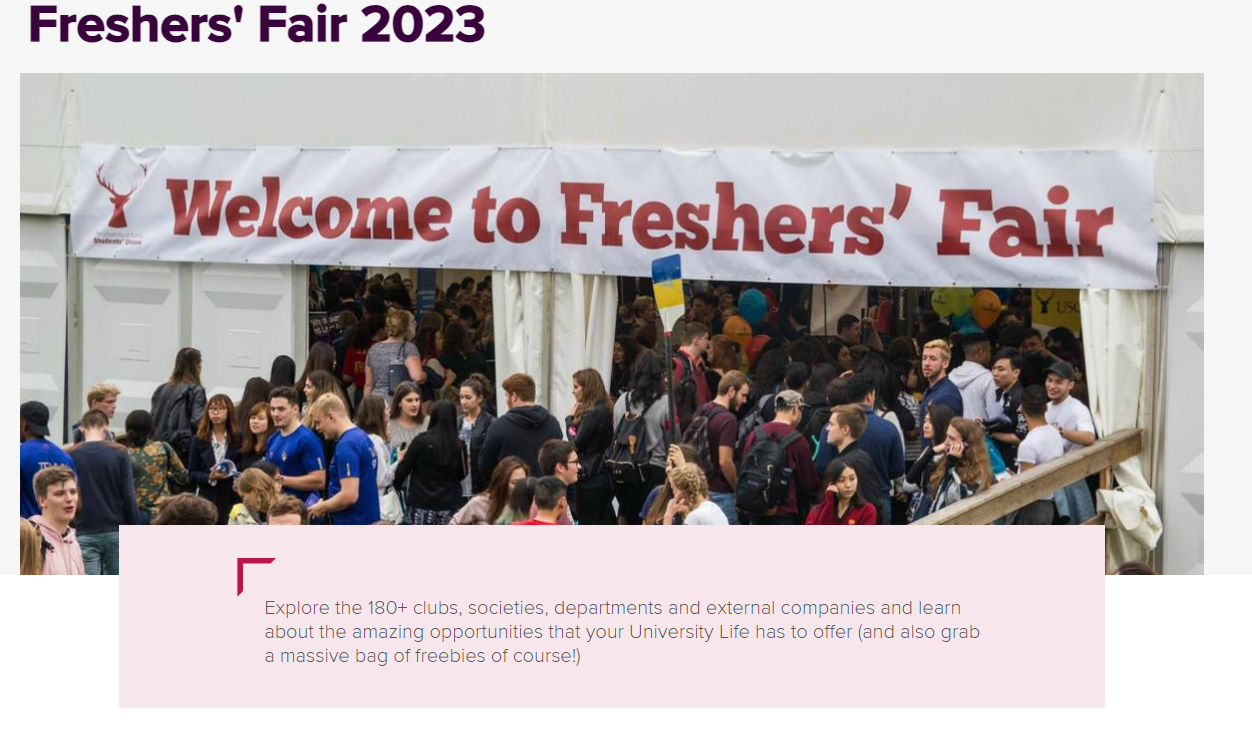 Campus Tours: Explore the beautiful campus and its facilities, including the library, the sports park, the lake, and the gardens.
Guildford Tours: Discover the historic town of Guildford and its attractions, such as the castle, the cathedral, the museum, and the shopping centre.
Welcome Talks: Learn more about your course, your department, and your academic support services. Meet your lecturers, tutors, and mentors, and ask any questions you may have.
Social Events: Have fun with your new friends at various social events, such as quizzes, karaoke, bingo, movie nights and themed parties.
You can follow the link below for detailed info about the events and create a more personalised timetable for yourself. Welcome and induction timetable | Welcome (surrey.ac.uk)
Welcome to the University of Surrey, settle in and experience more.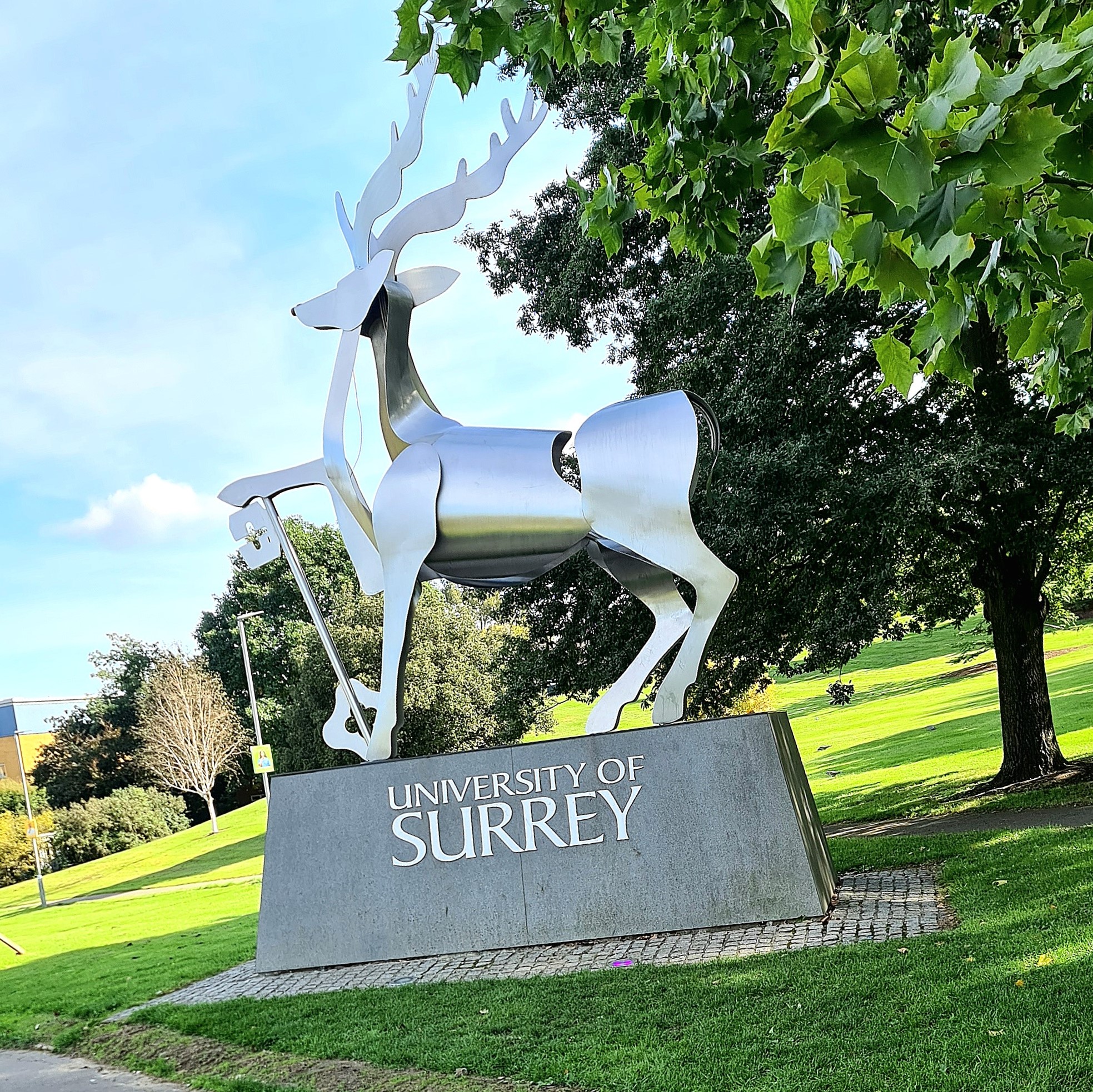 I look forward to meeting you in some of the events.
You can reach out to me on aa05604@aa05604