Hello again!
When I finally made my decision to come to the University of Surrey I made a bucket list of places I would like to travel during my 2 years in England. At the top of that list was Austria after a friend had told me that it had been one of her favorite places to visit while on a Euro trip. I was therefore so excited to finally make the decision to go on a solo trip to Austria as my last travels before returning home. Although I was so happy to have finally booked the trip, I did have some reservations about travelling alone. You can probably imagine my excitement when my dear friend Heather decided to join me on this trip! Heather and I met almost two years ago now at the University of Surrey, though she has been studying in Scotland for the past year. I was therefore very much looking forward to our reunion!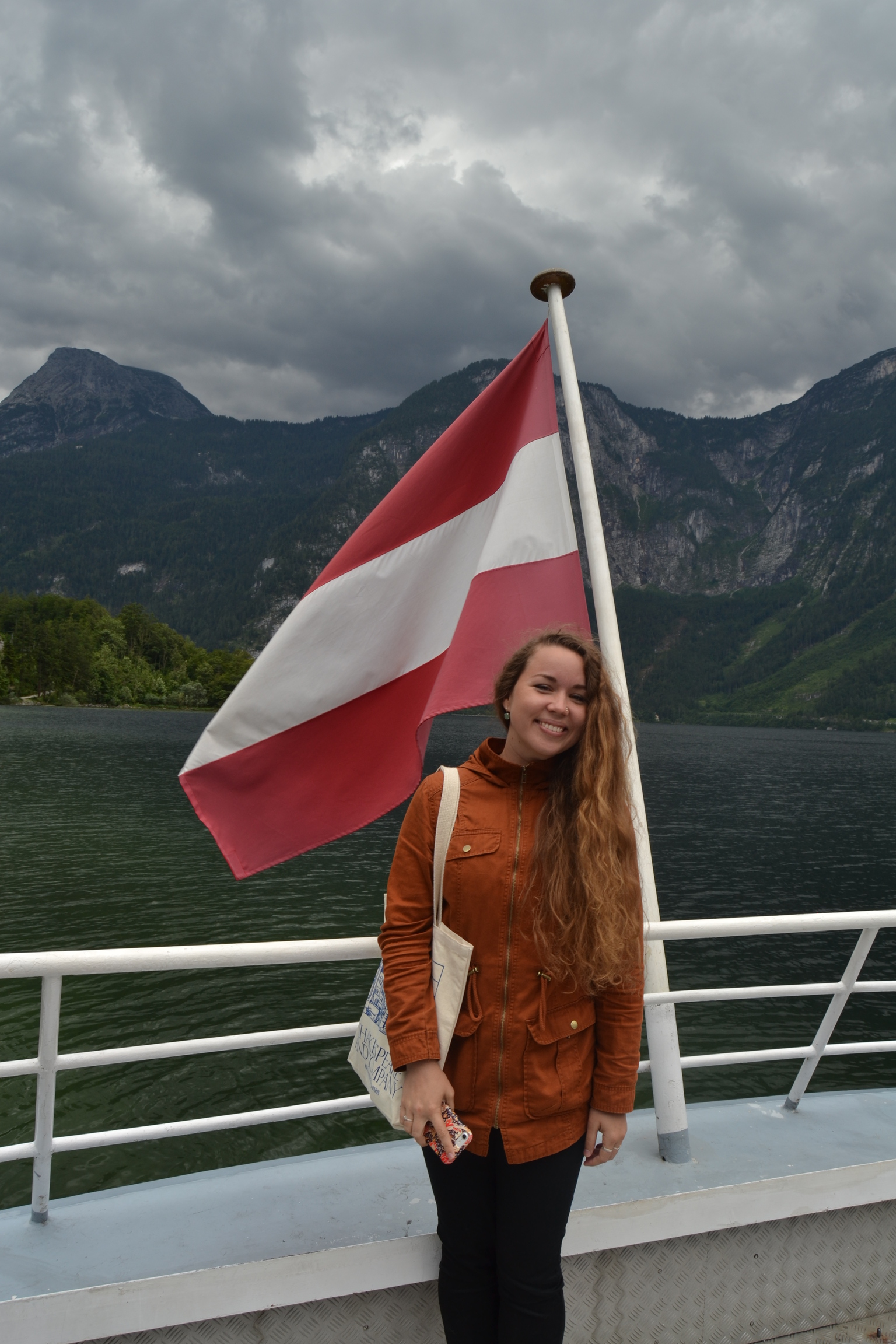 We packed our bags and headed to Stansted where we spent an unfortunate overnight stay at the airport… Though I was so happy to be in such good company, I do not recommend staying overnight at this airport. Stansted offers some really discounted flights across Europe, however, given how difficult it is to get to you almost have to stay overnight unless you have the money to stay in a hotel or to pay for a taxi from Guildford. The staff will come around periodically to come wake snoozing customers… It is not a welcoming place.
Despite this unfortunate sleepless night, we were off in the morning for Salzburg! We were lucky enough that there was a free seat next to me on the plane so Heather was able to come sit with me and we were finally able to snooze a little bit before landing. Once in Austria, we decided to take the bus to Bad Aussee where we had booked our Airbnb. We packed ourselves a little lunch of bread and cheese before heading out. We traveled a little over 2 hrs where we began to see some of the incredible views Austria has to offer.  Not only were we welcomed by these views, we were also greeted by some school kids on the bus that decided to practice their English on us! It was pretty cute.
When we finally arrived in Bad Aussee, we were greeted by our very friendly and welcoming host. This will have been the second time I have stayed with a live-in host with Airbnb and I have too say, it really is a great way to travel. Not only was she excited to get to know us, she was also generous in her knowledge of the area and helped us plan a wonderful trip. Her place was very vintage, as if we had stepped into a 1970s Austrian chalet. It was big, cozy and comfortable. We decided to make ourselves some dinner and chatted some more with our friendly host.
The next day we took a 15 minute train to Hallstatt.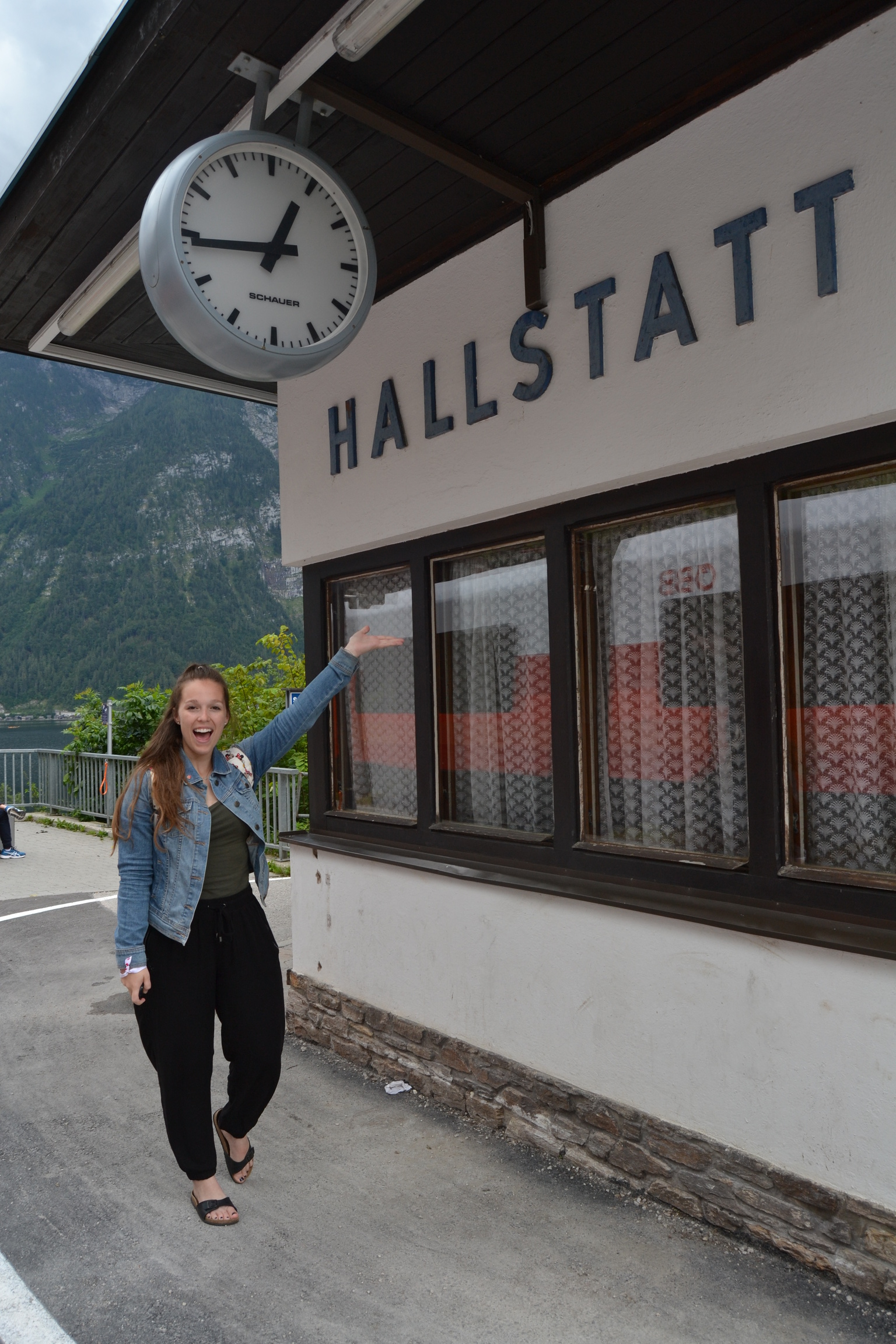 No picture has ever done this place justice. Hallstatt is a small town that sits on the edge of a lake surrounded by mountains. Though I will warn you that it has become very touristy, it still retains an incredible charm. Everywhere we went, including Bad Aussee, the houses were adorned with beautiful flowers, and everything was so clean. You can tell the Austrian people take pride in their homes. We had a wonderful lunch and snack, and spent most of our time wandering the small quiet side-streets of Hallstatt. We even met a friendly cat that was all but too happy to be pet by two students that hadn't been around pets in a long time. When we returned to Bad Aussee in the evening, we decided to explore a field that overlooked the town. It was so beautiful and peaceful. We had a true 'The Hills are Alive' moment, being surrounded by these magnificent mountains.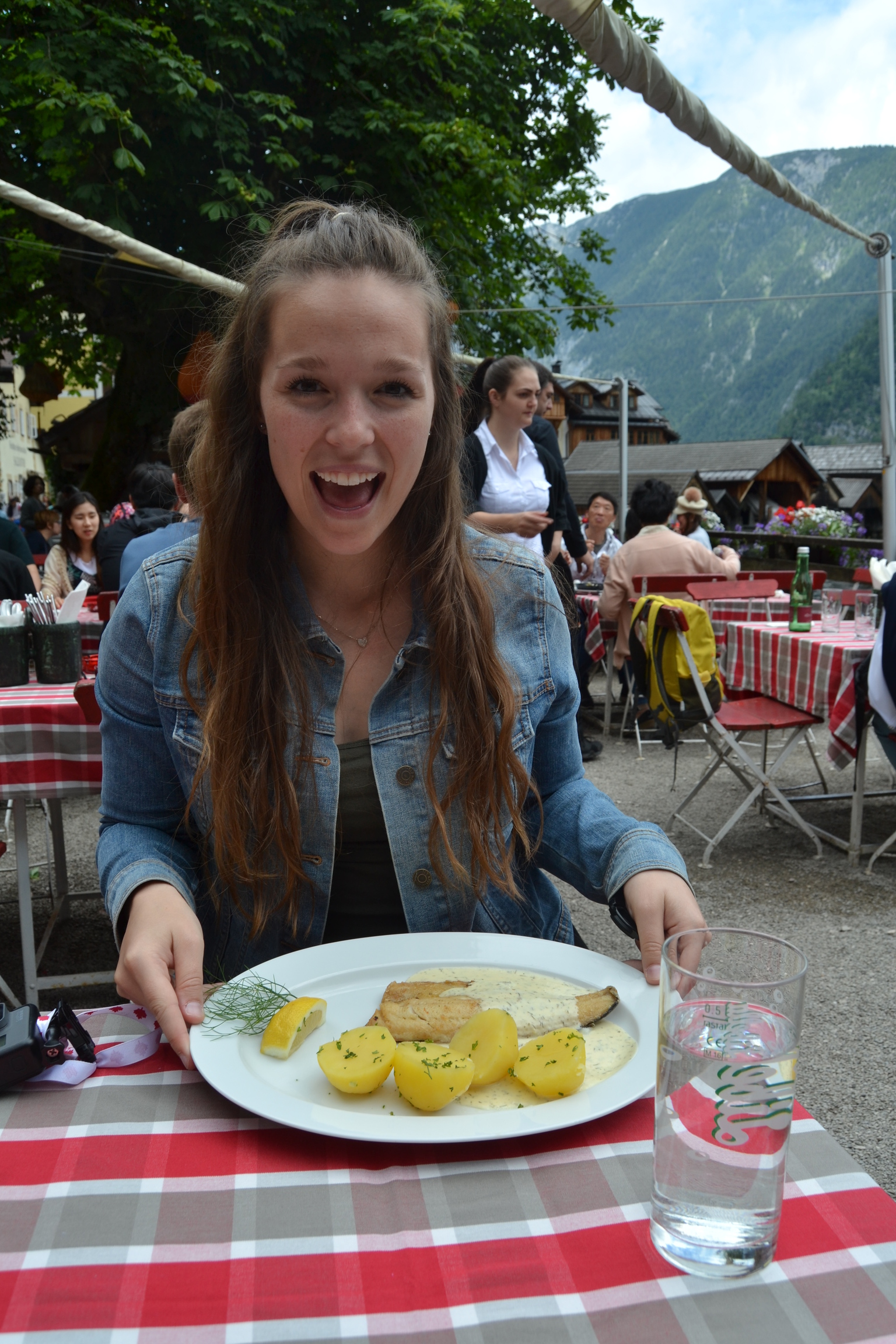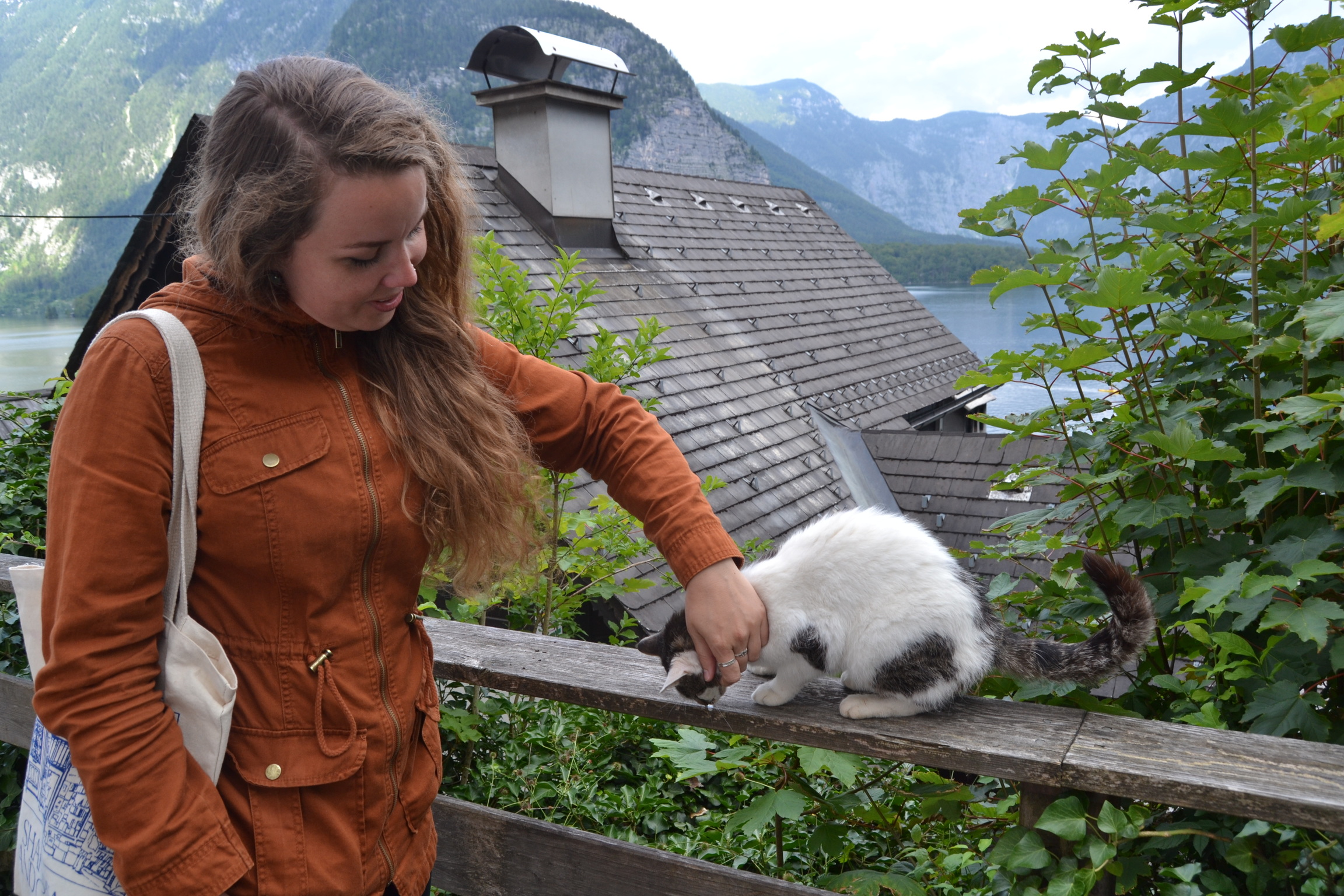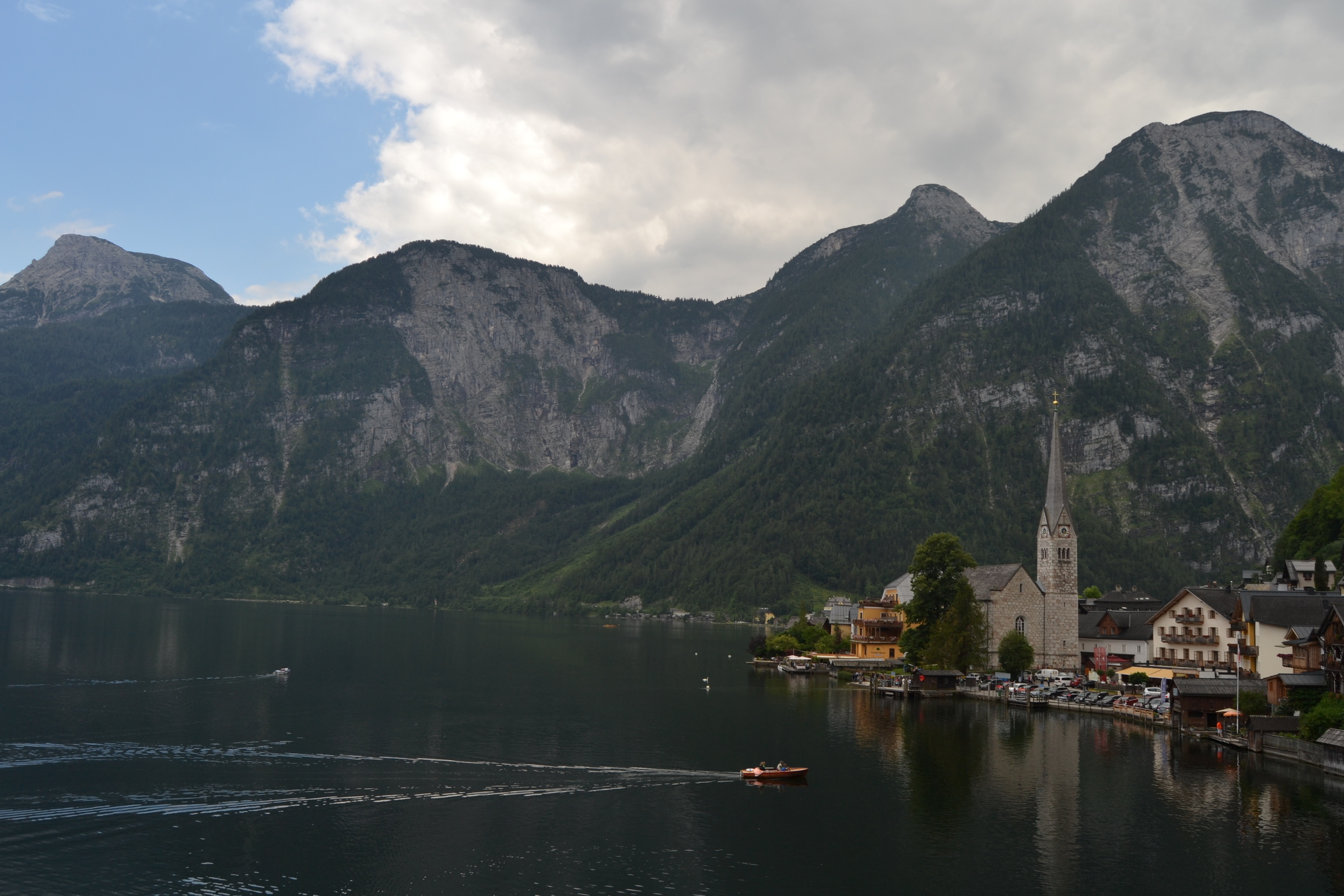 The next day I went out to explore a bit more of Bad Aussee and did a bit of shopping while Heather stayed back to get a bit of studying done. In the afternoon we packed a lunch of bread, cheese and fruit before heading to Altaussee. Our host had recommended we visit this town as we could walk around the lake at the foot of this beautiful mountain and return all the way to Bad Aussee by foot. This was such an incredibly relaxing and peaceful day as we picnicked and walked around the lake. We even stumbled upon this adorable little restaurant that was hidden in the valley. Another really beautiful day!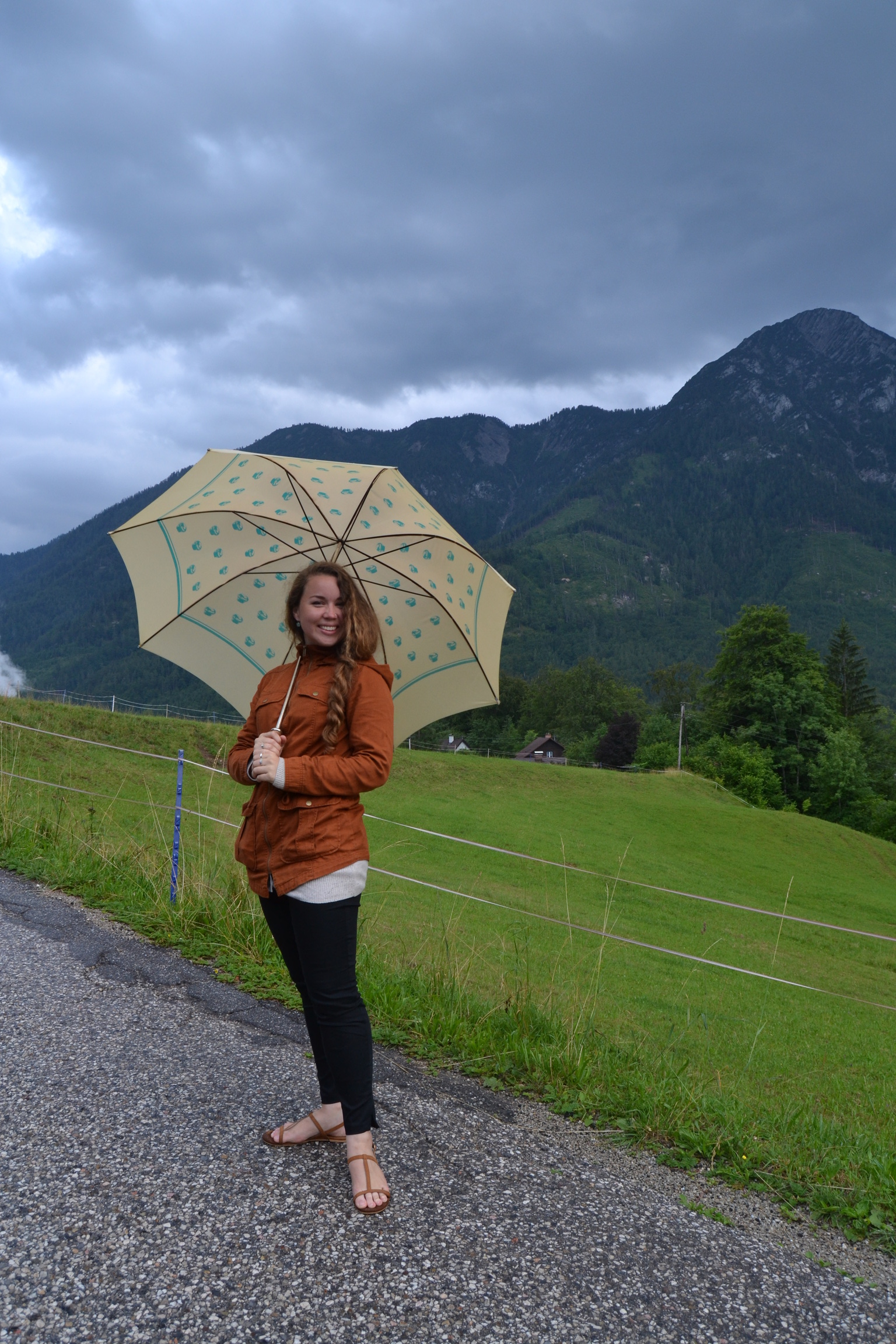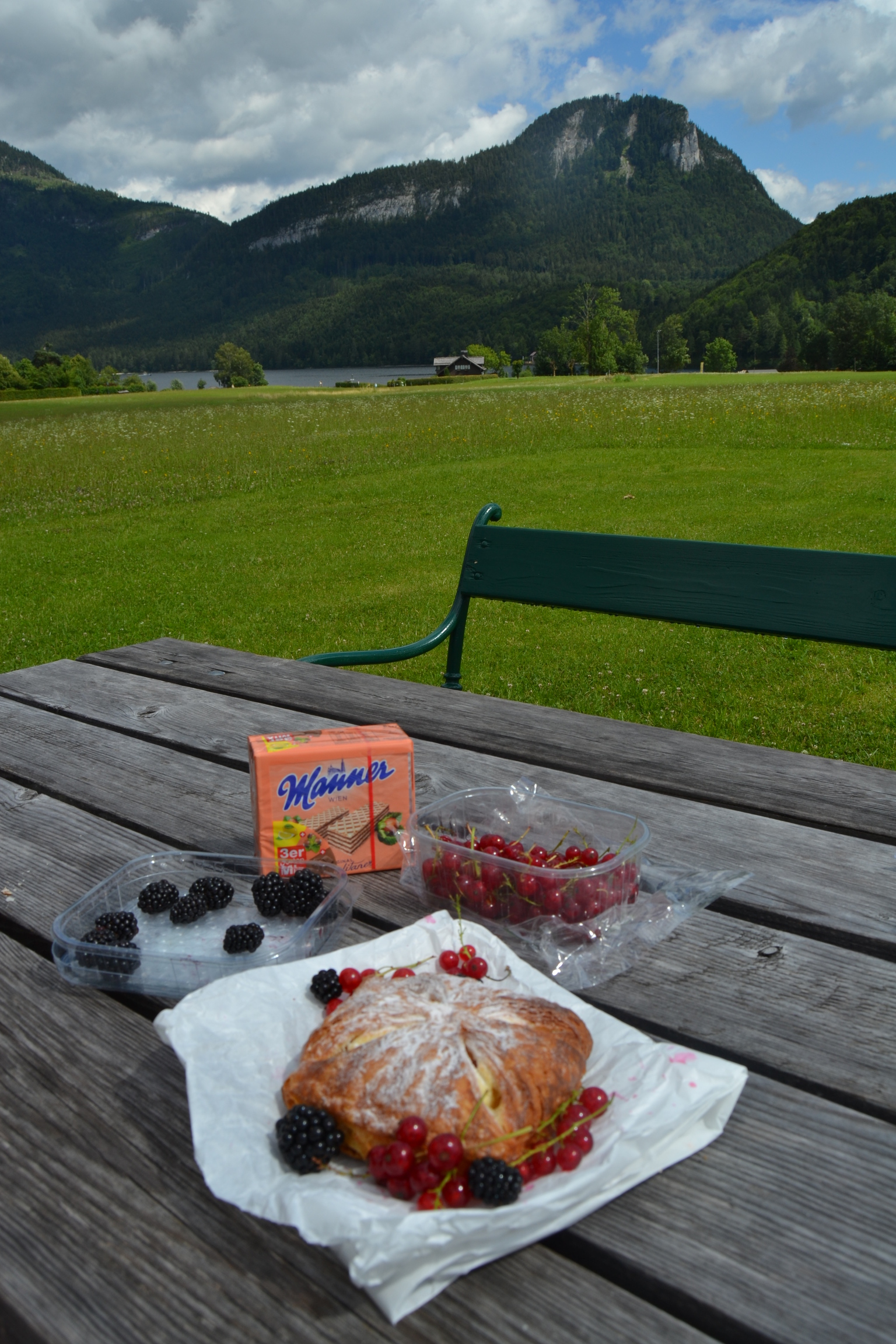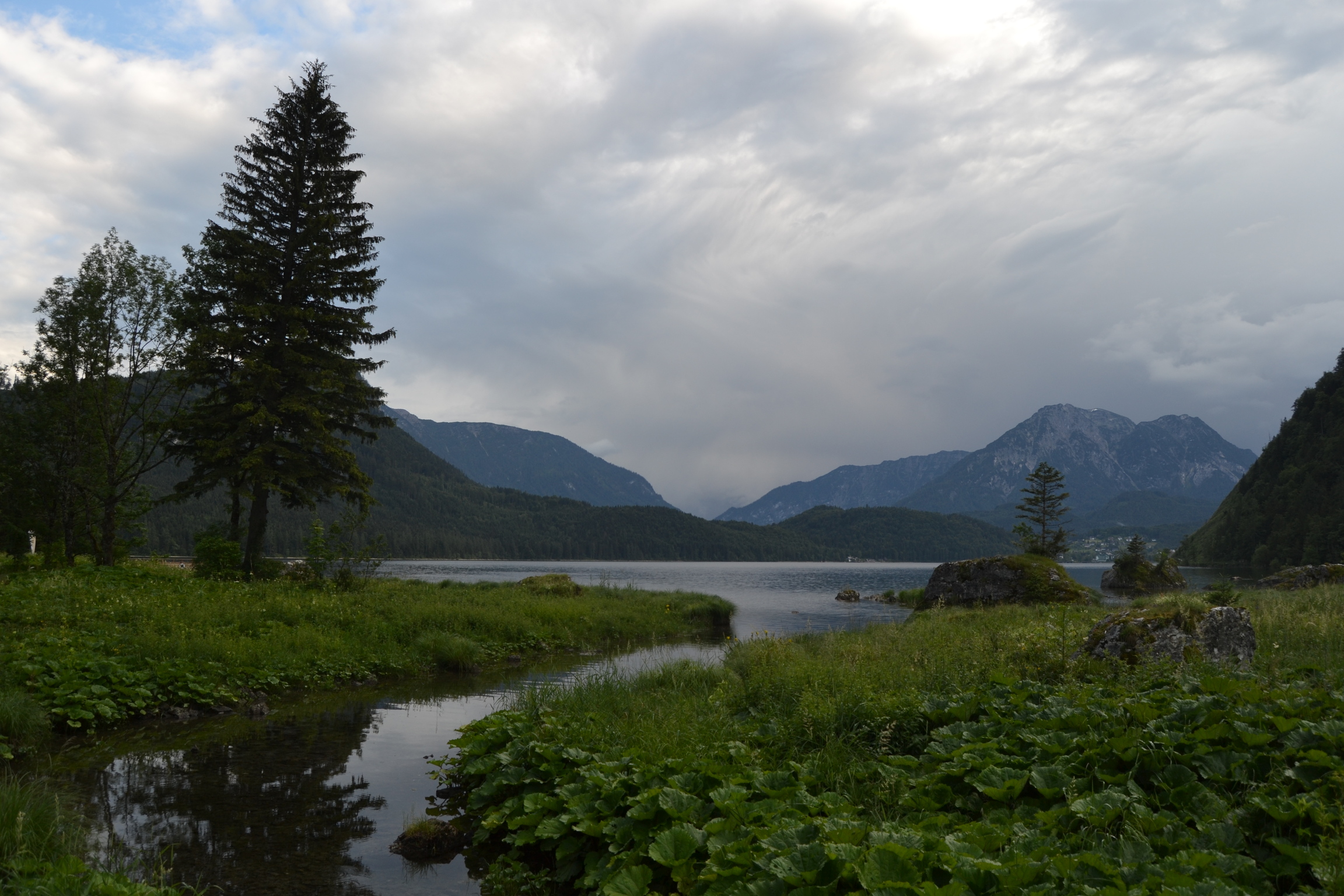 On our last day, we took the train to Salzburg where we checked into our hostel before heading out to explore. Unfortunately, after 2 days of incredible luck with the weather, the rain had finally caught up with us. Even with very wet shoes, we still were able to get a glimpse of what a beautiful city Salzburg is. We ate and shopped before returning to our hostel where we were  pleased to learn that they play the Sound of Music every night of the year. We grabbed our snacks and cuddled up in the projection room where we enjoyed revisiting all the places we had discovered that very day.
Though a very short trip that only allowed us to glimpse what a beautiful country Austria is, I am so incredibly grateful that I was able to visit it before leaving for Canada and even more grateful to have done it with such a wonderful friend. This is time I will cherish forever!
I hope that you too can get out there and explore during your time at the University of Surrey. Take advantage of the fact that you can find cheap flights and that uni gives quite a bit of time off to travel if you choose to do so.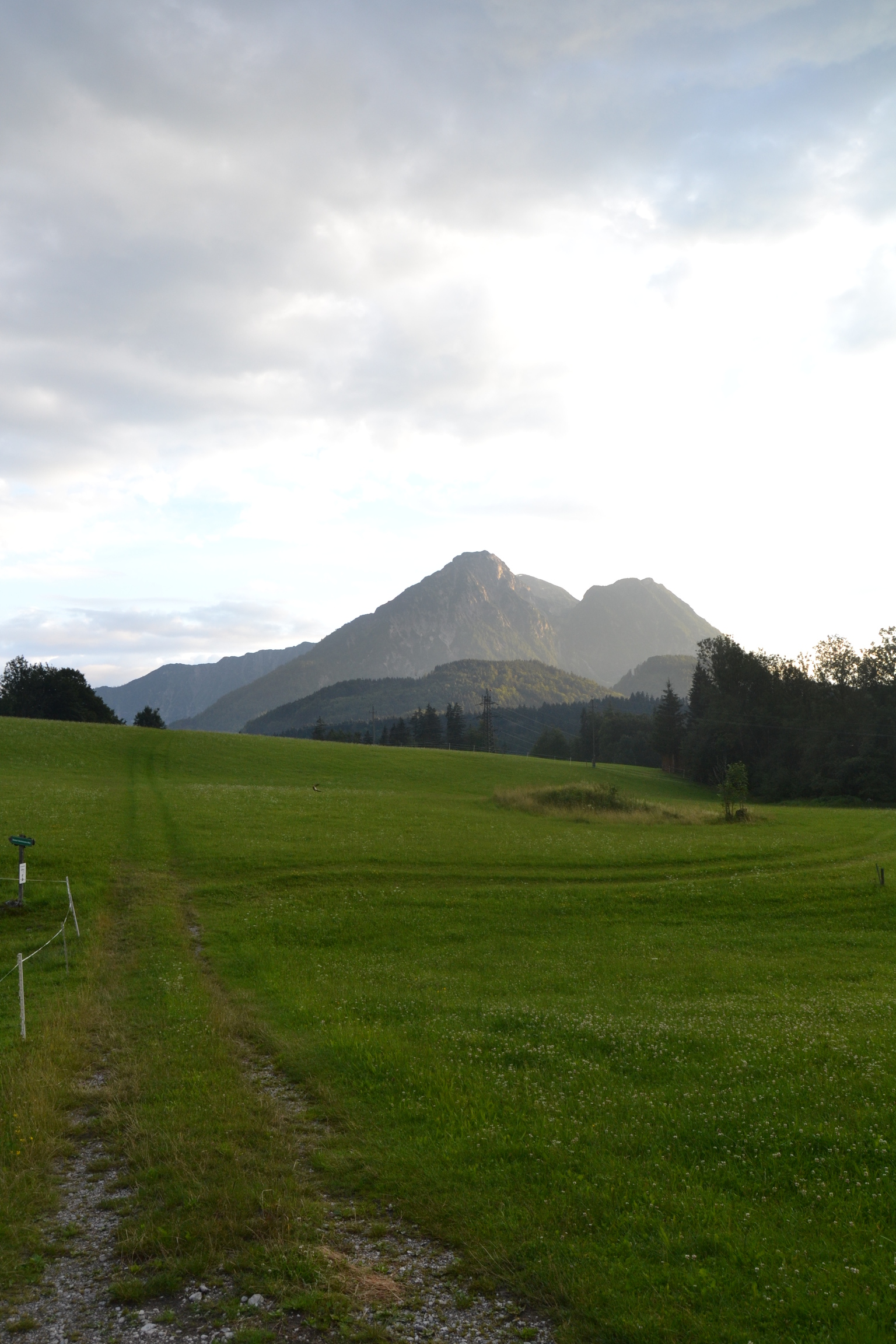 Cheers!