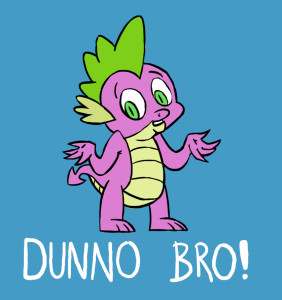 A (sadly) consistent theme of British policy towards the EU has been widespread ignorance. I recall being told in my undergraduate EU law module a story of the first British judge, Alexander Mackenzie Stuart, setting off in 1973 to Luxembourg with the firm intention of trying to establish the supremacy of EC law, apparently unaware that this has been done over a decade beforehand.
Such ignorance might be excusable (although not really in that case) when membership was all shiny and new, but one might expect/hope that after 40 years or more of participating in the organisation and its development and operation, that the key figures in the British government might have more of a handle on things.
Sadly, that doesn't seem to be the case. As has been much discussed, most of David Cameron's wishlist for the renegotiation could well be achieved by the UK itself, rather than requiring any particular change at the European Union level. The sense that there is little understanding in Number 10 of how things work or of how things might work is palpable.
"But surely that was then, when Dave was just setting out on his exciting Euro-adventure," you cry. "It's all much more informed and rigorous now."
Not really.
Let's take yesterday's Prime Minister's Questions and this pearl from Cameron's lips:
"…getting Britain out of ever closer union is not simply a symbol; it will be taken into account in all future jurisprudence when the European Court of Justice is considering whether to go ahead with a measure."
This was in (partial) response to a question about the ability of Parliament to repeal EU legislation, when Cameron was moving beyond his 'red card' proposal to try and convince his backbenchers that he's doing good work in securing British interests (whatever that might mean).
Now I'm very happy to concede that I'm not a legal expert (although I did do well in that module I mentioned) and I'm happy to be corrected, but I know enough about the EU to know that this statement is pretty meaningless.
Firstly, let's assume Cameron is talking about the reference to 'ever closer union' in the preamble of the treaties. We could start by observing that under international law, preambles aren't binding, except under very limited conditions (which aren't satisfied here), so the ECJ has never considered in reaching judgements. Moreover, the full clause of the preamble reads:
"RESOLVED to continue the process of creating an ever closer union among the peoples of Europe, in which decisions are taken as closely as possible to the citizen in accordance with the principle of subsidiarity"
Note the second half, introduced at Maastricht (largely on British insistence indeed), which basically circumscribes 'the process' to keeping power at member state level by default, i.e. the Commission has to demonstrate both that member states can't act and that the EU can act in order for legislation to be compliant with the treaty.
Secondly, as a PPE graduate, Cameron should know that courts don't 'go ahead with a measure', they only arbitrate on its legality. The boundaries between the executive and the judiciary might be more blurred than they once were, but not that blurred. Let's suppose that a declaration was appended to the treaties to the effect that the provision in the preamble did not apply to the UK, then it would not offer any more protection to the UK than at present, since all EU legislation has to be based on a specific treaty base (i.e. not the preamble), which the UK government can already use to challenge that legislation.
In short, Cameron's statement neither advances our understanding of his demands, nor gives much confidence that he understands his demands. Speaking truth to power is one thing, but that still requires that you know what's going on.
UPDATE
As Ralf helpfully pointed out almost as soon as this went up, the reference to 'ever closer union' also appears elsewhere in the treaty. In my original post, I was quoting the preamble of the TEU in my piece. However Art 1 TEU also says:
"This Treaty marks a new stage in the process of creating an ever closer union among the peoples of Europe, in which decisions are taken as openly as possible and as closely as possible to the citizen"
As such, it is part of the main body and potentially justiciable. However, I don't think this changes my argument, since I read Art 1 as a repetition of the preamble, with no specific obligation involved. As such, it remains more of an observation, rather than a compulsion.
More damaging is English Woman's observation that the Court's president has noted how it uses the preamble as guide, when the treaty text gets 'vague'. Certainly, that undermines the justiciability aspect, in practice if not law, but it still fails to nullify the formulation that both the preamble and Art 1 use, namely that decisions should remain as close to the citizen as possible. This is particularly so, given that the provisions on subsidiary have been fleshed out quite considerably over time (and for that reason), so arbitrary increase in EU powers is not defensible.
And courts still don't implement, they only arbitrate.