In this last week before the start of the purdah period, we are seeing signs that the EU referendum debate is picking up momentum online. The overall growth rate in new followers for official Twitter accounts of the various campaign groups is the highest it's been since late March.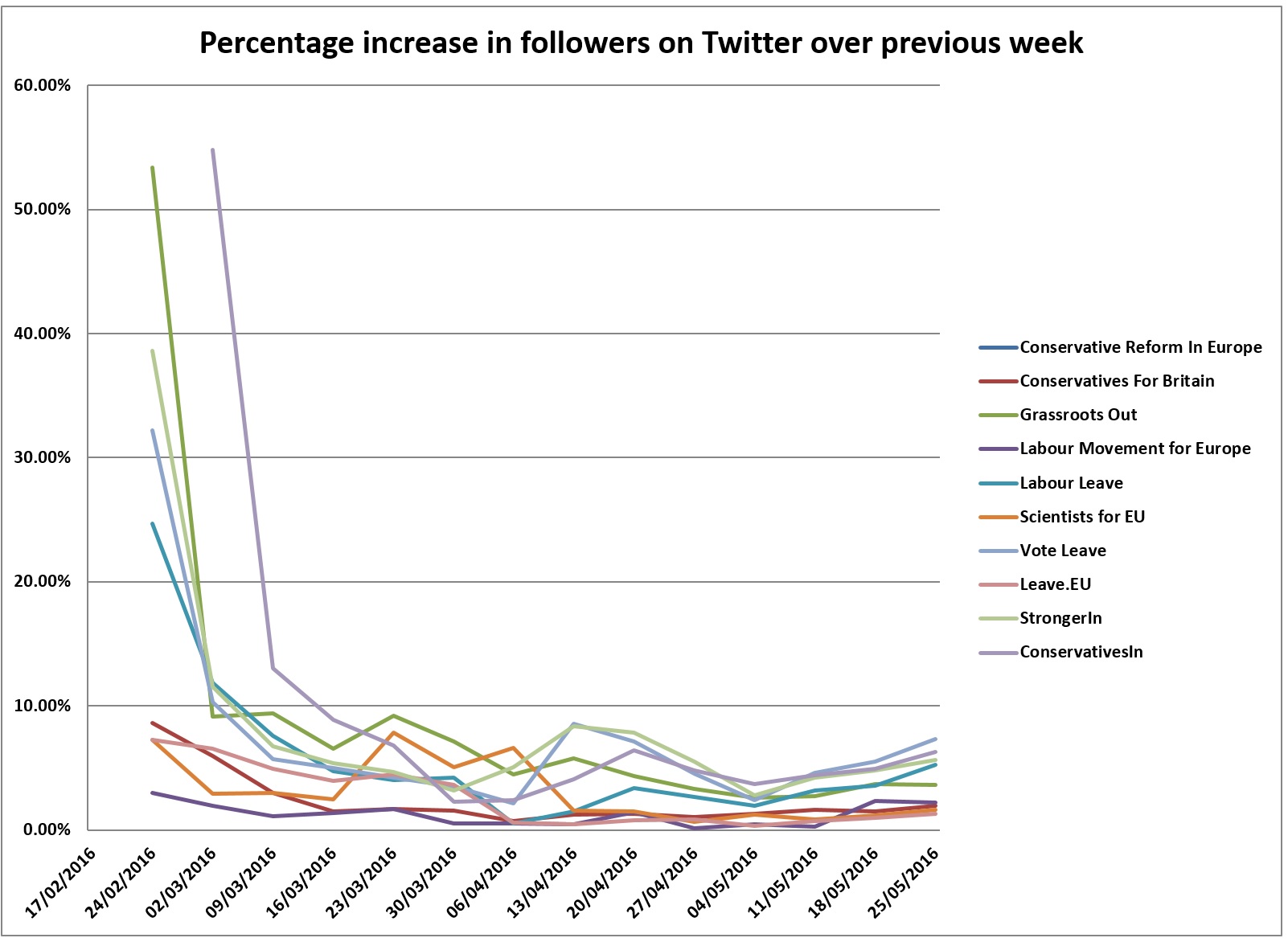 While that growth has benefited Remain groups more (on average) than Leave ones, it's useful to note that among the designated lead groups, Vote Leave has out-performed Stronger In for the past three weeks. This means that Leave still has the two most popular accounts (Leave.EU and Vote Leave) and continue to lead in overall membership by over 3 to 1.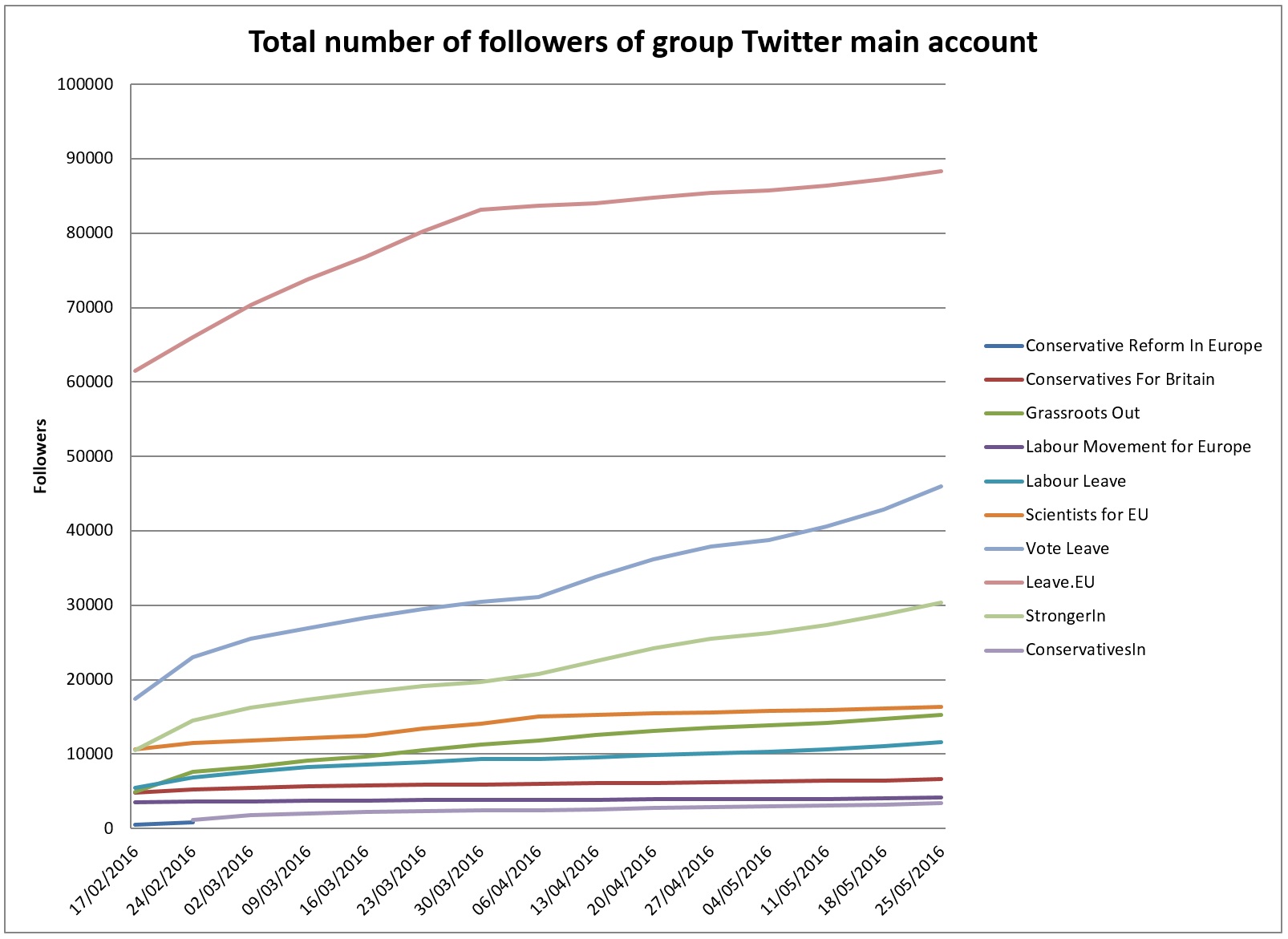 There has also been a further increase in volumes of tweets, both overall and for most groups. Of note are the big increases in volume from the pro and anti Labour-aligned groups, and the small drop by Stronger In.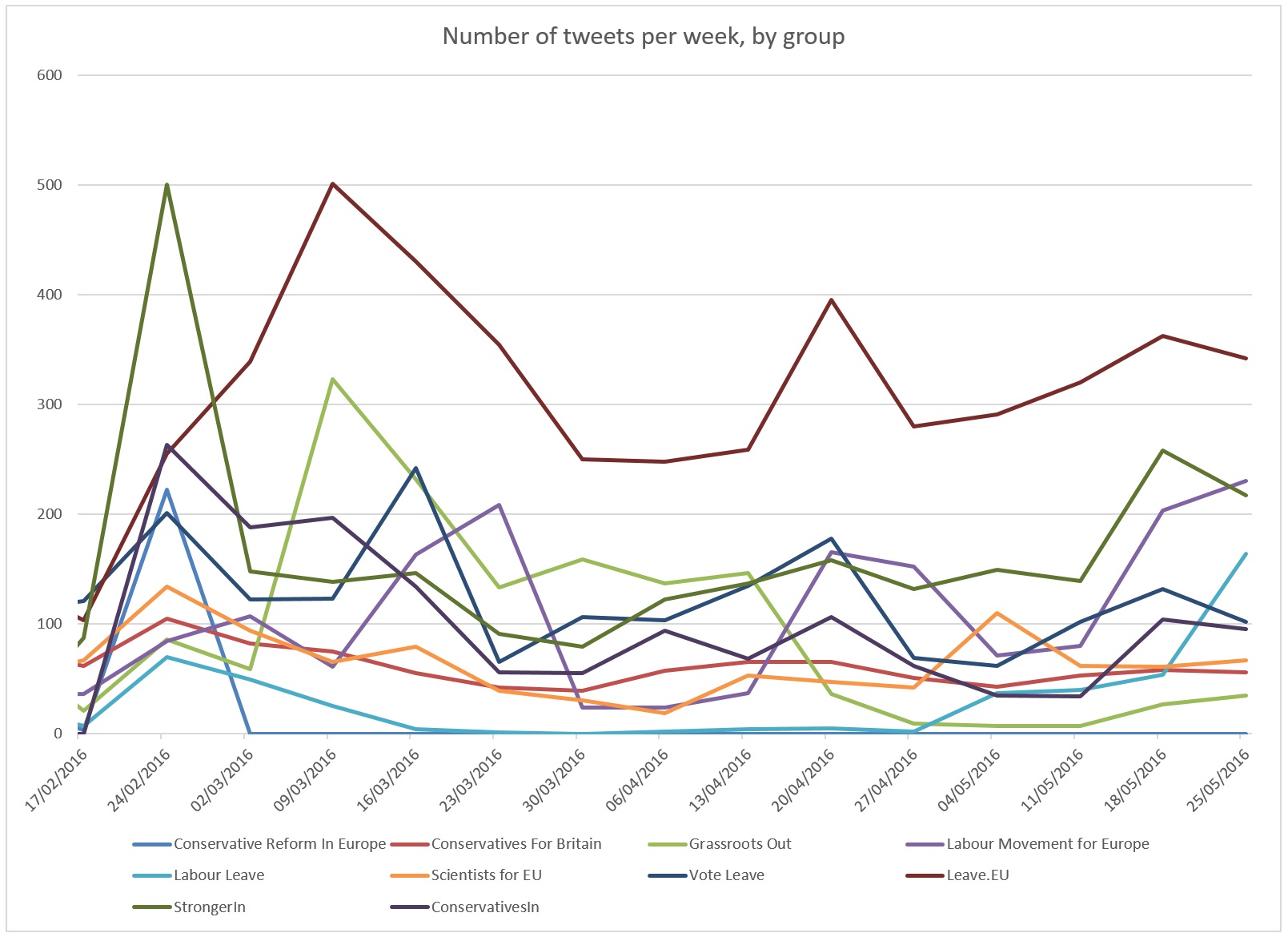 Further evidence that this is driven by more general public interest, rather than any one event comes from our standardised marker for follower engagement – the number of retweets per tweet per follower. This week no group has recorded any spike in this marker, with only Conservatives for Britain demonstrating any capacity for sustained high levels of engagement from their feed.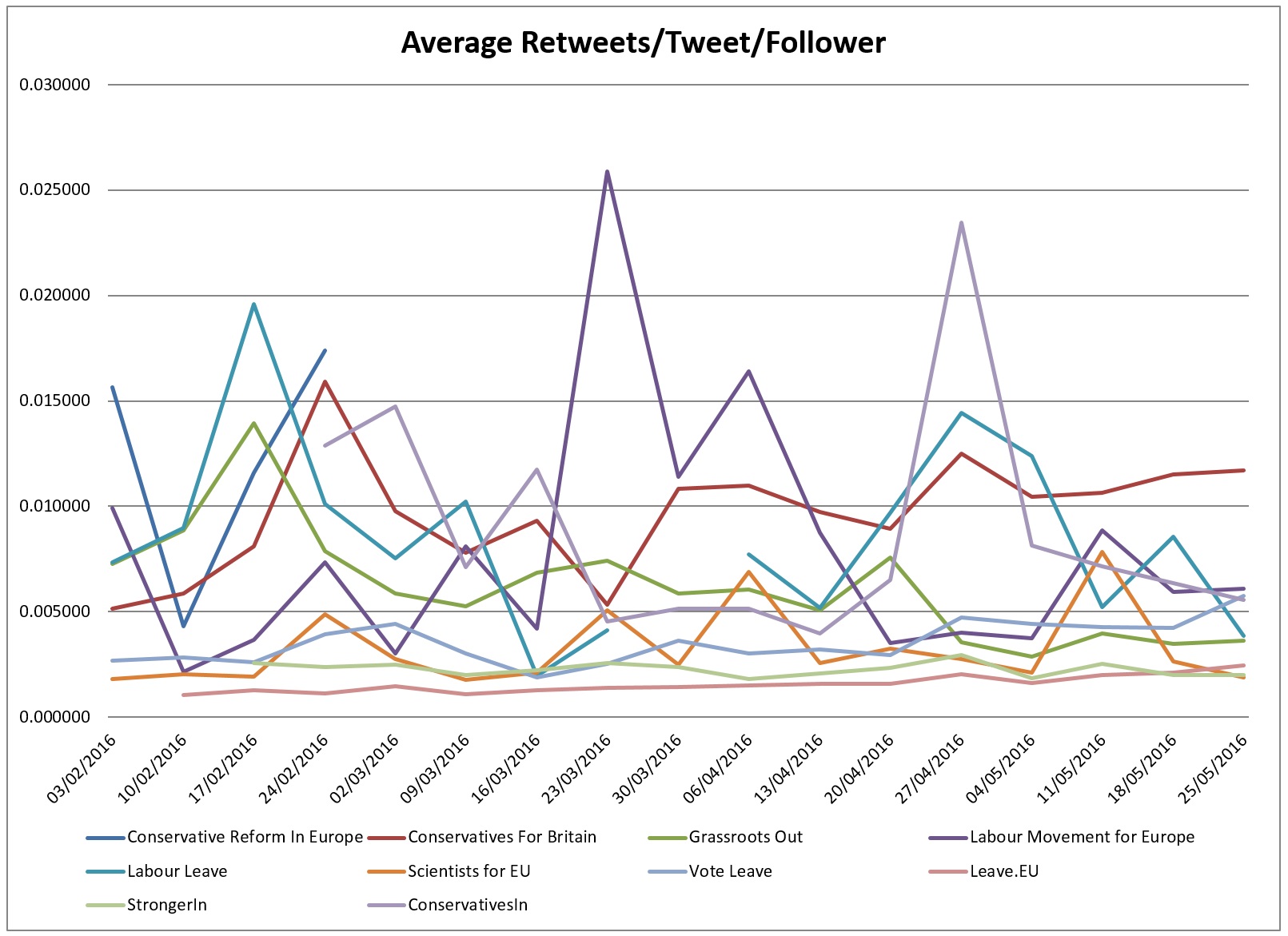 When we consider this from the perspective of negative campaigning, we can see a bit of a reversal of the long-term trend away from positive framing by Leave groups that we discussed last week. While this puts mean scores back above 50% for Leave, it is difficult to mark this as a bigger shift, especially as there is a continued growth in negative comments about other groups. Most notably, Leave.EU appears to be spending ever more time on this last activity, challenging not only the independence of Remain supporters, but also the abilities of Vote Leave: Leave.EU remains the only group in our sample to engage in any such 'blue-on-blue' comments on Twitter. On the Remain side, Stronger In has also been to engage in repeated questioning of the consistency and credibility of Leave.
Finally, we note that there has been a shift to more negative framing since the start of the official campaign six weeks ago. This partly reflects the changed nature of the debate, where there is more need for interaction with opponents' arguments, and partly the gradual rise in public interest. This latter point should not be overstated, given that retweet rates have dropped for all frames: however, it has been positively-framed tweets that have taken the biggest hits.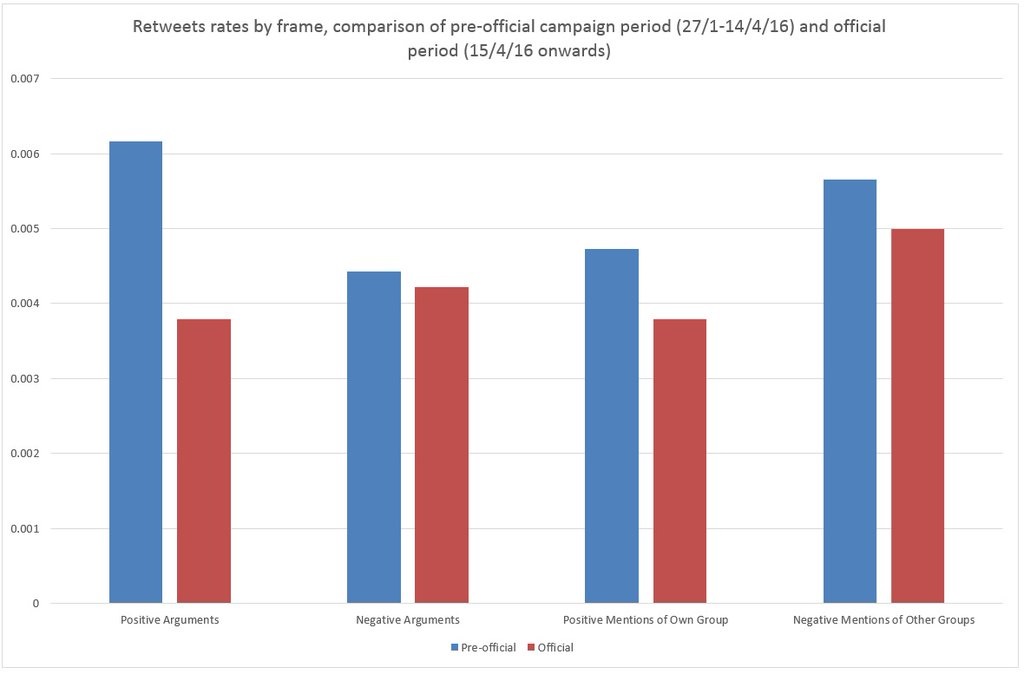 As our final chart shows, there is no consistent pattern in retweet rates for different weeks from week to week and it is likely that only in retrospect will any pattern become clearer.