To try and make a bit more sense of the Conservative leadership contest, I've put together a new infographic.
It sets out the positions – as far as they're clear – of the current candidates, with a rough-and-ready Brexit Hardness rating, based on the shift to a harder position relative to Theresa May.
There's also the latest data on endorsements and betting odds, to see if there's any clear relationship (which there isn't).
A big thanks to all the sources I've used, who've made life much simpler in collating this. Links can be clicked through in the PDF version at the bottom.
The main points to take from this are that those with the most extreme hardening (McVey and Leadsom) haven't obviously benefited from that, just as those with the softer lines (Stewart, Gyimah, Hancock) have also failed to burst through.
Of course, we're still a little way off the official start and the new thresholds on candidacy will knock out several of those listed above. But the general impression is that policy will harden with the election of any of the leading candidates.
In the coming weeks, I'll update this regularly, to capture how the MP voting rounds match up to Brexit policy, to see where we get to ahead of any party membership vote.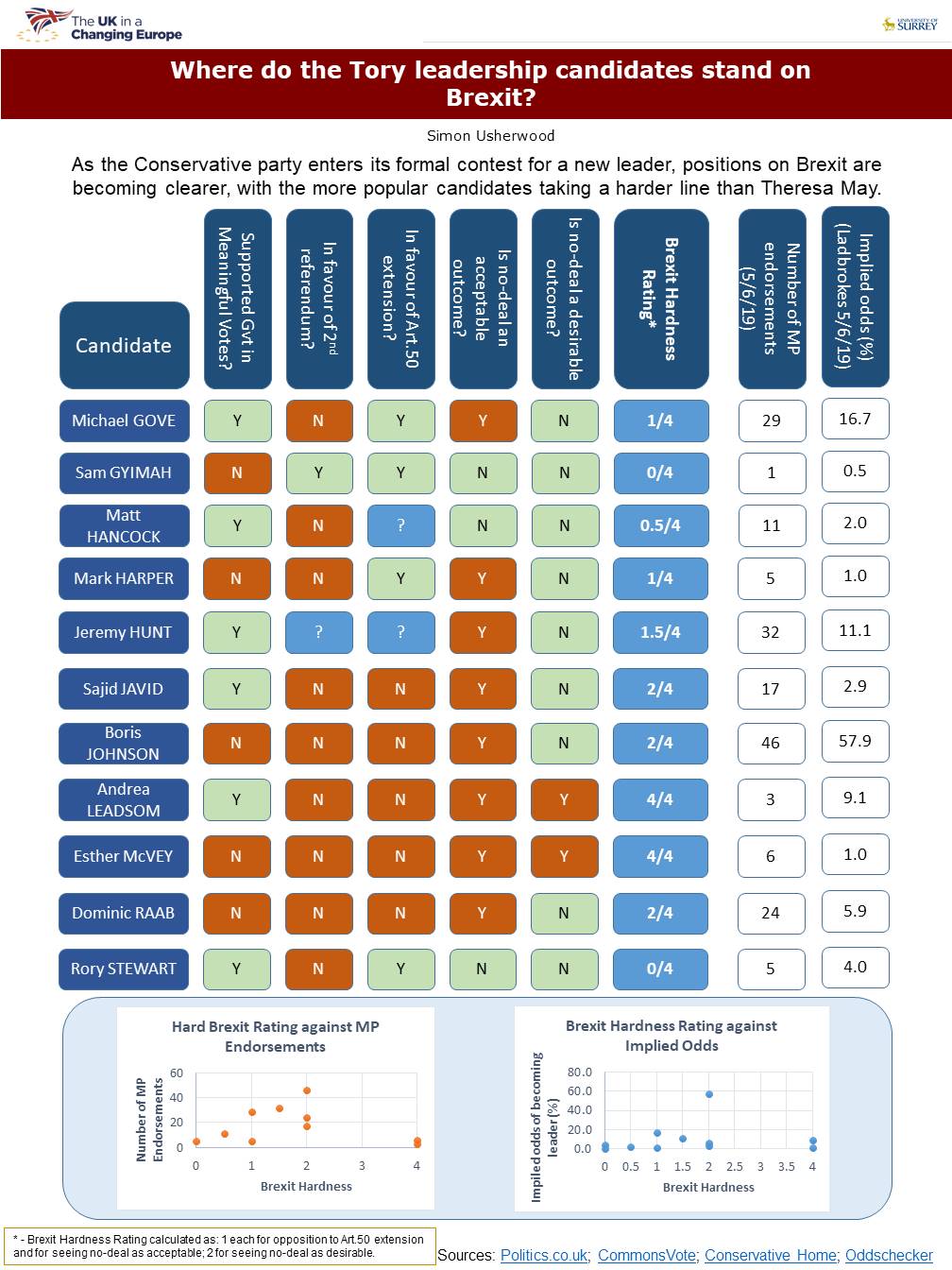 PDF version (with clicky links): CON leaders