Getting ready to go to university is always a daunting task, there are so many things to remember. It's very easy to want to bring everything you own with you (in my first year my I packed my mum's car to the rafters!), but Guildford is a big town and there are plenty of places to shop, so it is important to remember that you are not moving to the moon, and anything you forget can be easily bought in the supermarket or in the town centre, which is a short walk from campus. If you're travelling a long way, it may even be cheaper and easier to get some things after you have arrived. But whether you're an underpacker or an overpacker, we're here to try and help you make sure you have all the essentials when you arrive here at Surrey. I have been at Surrey for 5 years now and so am well practiced in the art of 'Getting ready for Surrey' – so here is my checklist of the most important things to remember.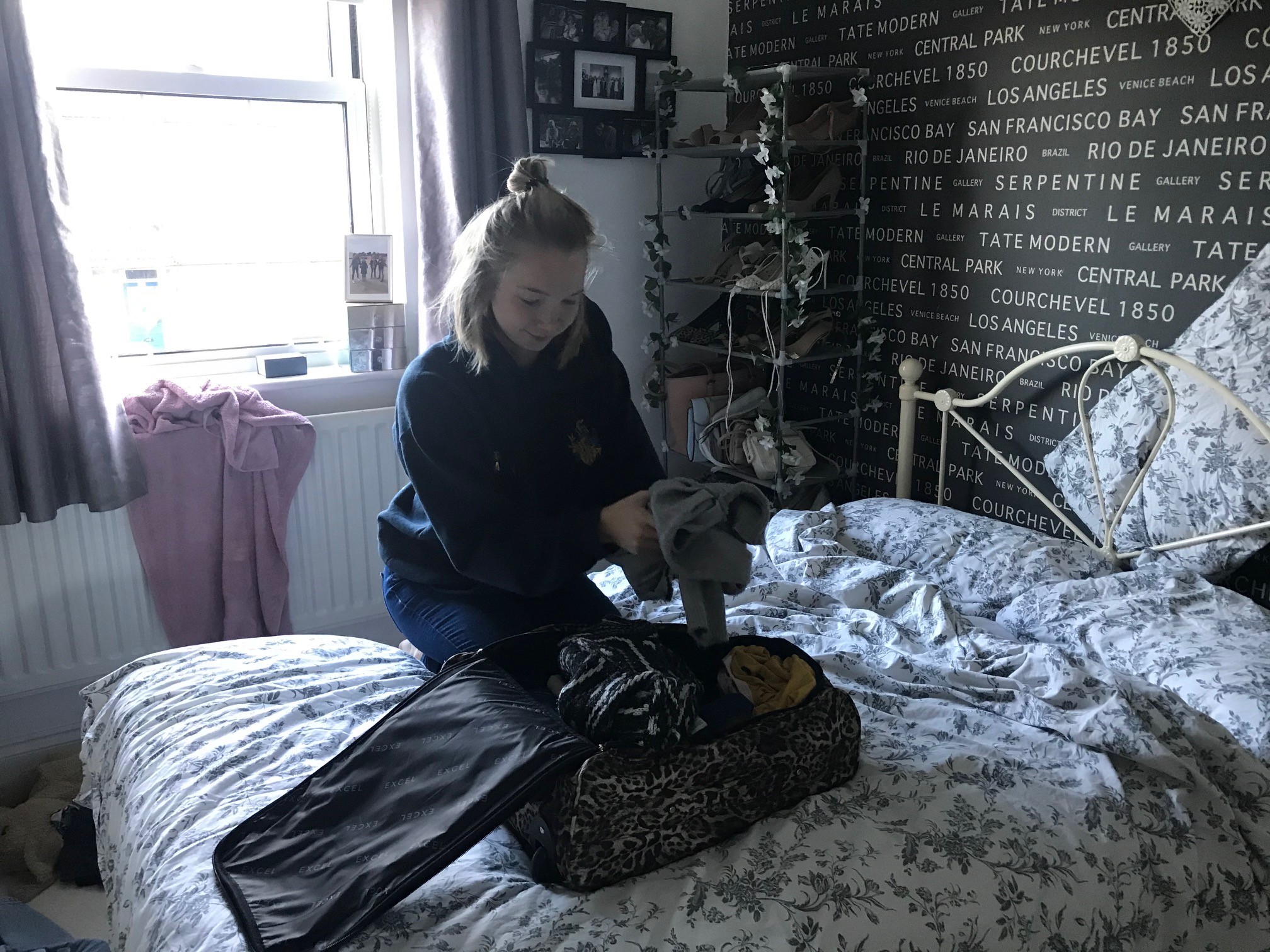 Important documents
These are the only things that you cannot replace easily, so it's very important you remember all of your documents. You may only have virtual copies of some of these.
Your passport, driving licence and/or ID card
Your university admission acceptance letter and pre-registration documents
Your accommodation contract
Your finance documents (Student Finance, scholarship and/or bursary letters, if applicable)
Your insurance documents
Your vaccination history and any prescriptions (if you are moving to a new GP)
Your bank debit card
Any religious texts
For International students: You may also need to bring visa documentation, travel insurance, proof of funds, pound sterling cash, English translation book
Electrical items
Mobile phone
Laptop and case (it is sometimes possible to loan laptops from the university if you cannot afford to get your own)
USB memory stick
Extension lead
Headphones (especially if you are in shared accommodation)
Portable speakers
Device chargers
Batteries
Plug adapters if you are moving to the UK from somewhere with different sockets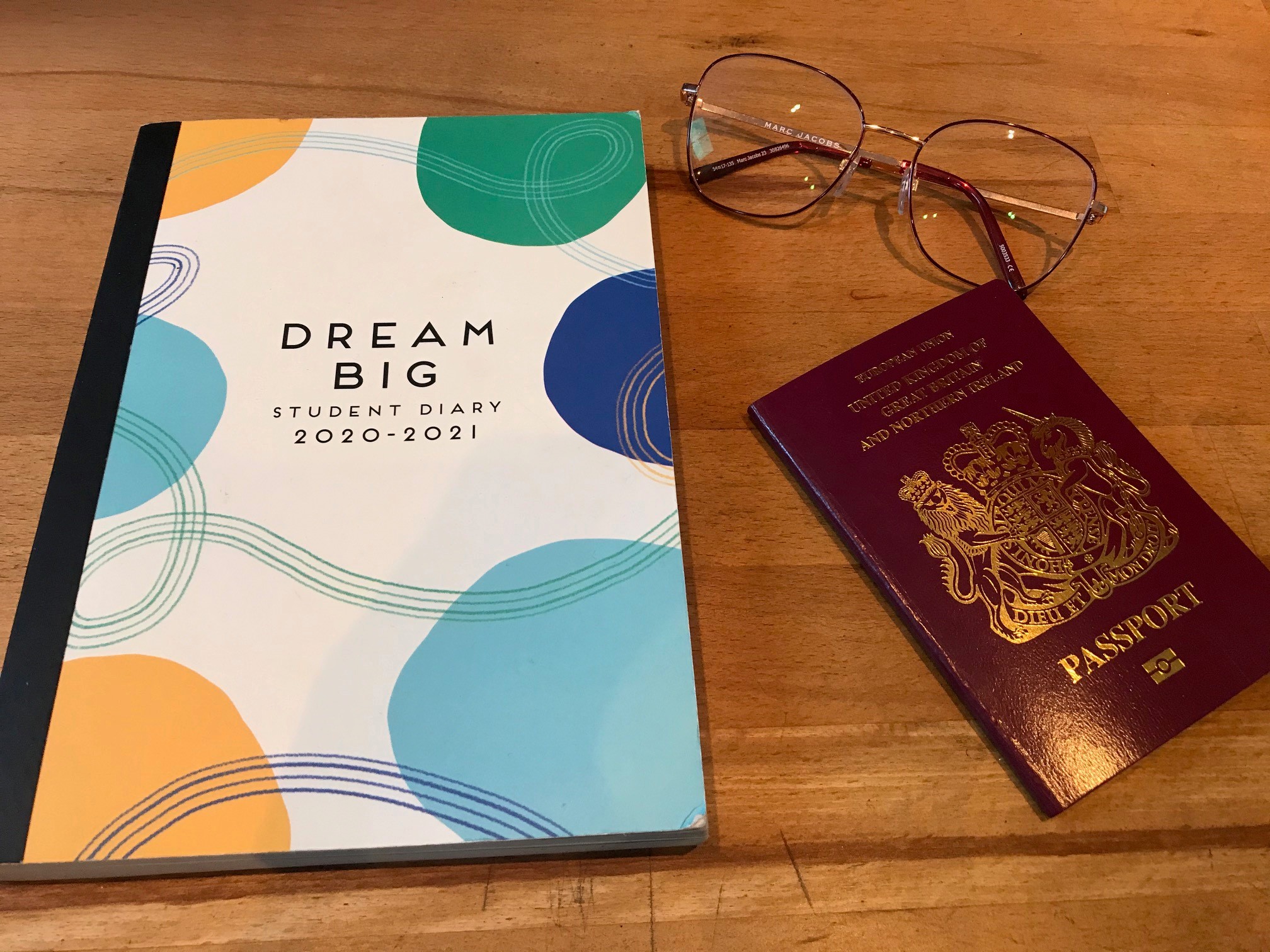 Bedroom
It's always good to check what is provided for you in your accommodation so that you don't buy anything unnecessarily. If you are staying on campus you will usually have a mattress, desk, lamp and bin provided, but you can check this online or with your landlord for off-campus accommodation.
Duvet, pillow, duvet and pillow covers, sheets, mattress protector
You may want some nice cushions or a rug in your favourite colour to spruce up your room a bit (generally student accommodation is very neutral in colour so you can easily put your stamp on it!)
Decorations to make you feel more at home, such as trinkets, photos, posters… (Check whether you're allowed candles and fairy lights as these are not allowed in on-campus accommodation!)
Stationary, books and/or films
Bags
Clothes, shoes and coat hangers
Coats (a raincoat is a must in Guildford!)
Sunglasses (an essential to cover up those massive Freshers eye-bags)
A TV/Monitor if you would like one
Clothes horse
Clothes basket (Top tip: choose one that is easy to carry to and from the laundrette if you're staying on-campus!)
Ear plugs (To drown out the noisy freshers!)
Medicine
Any sports/gym kit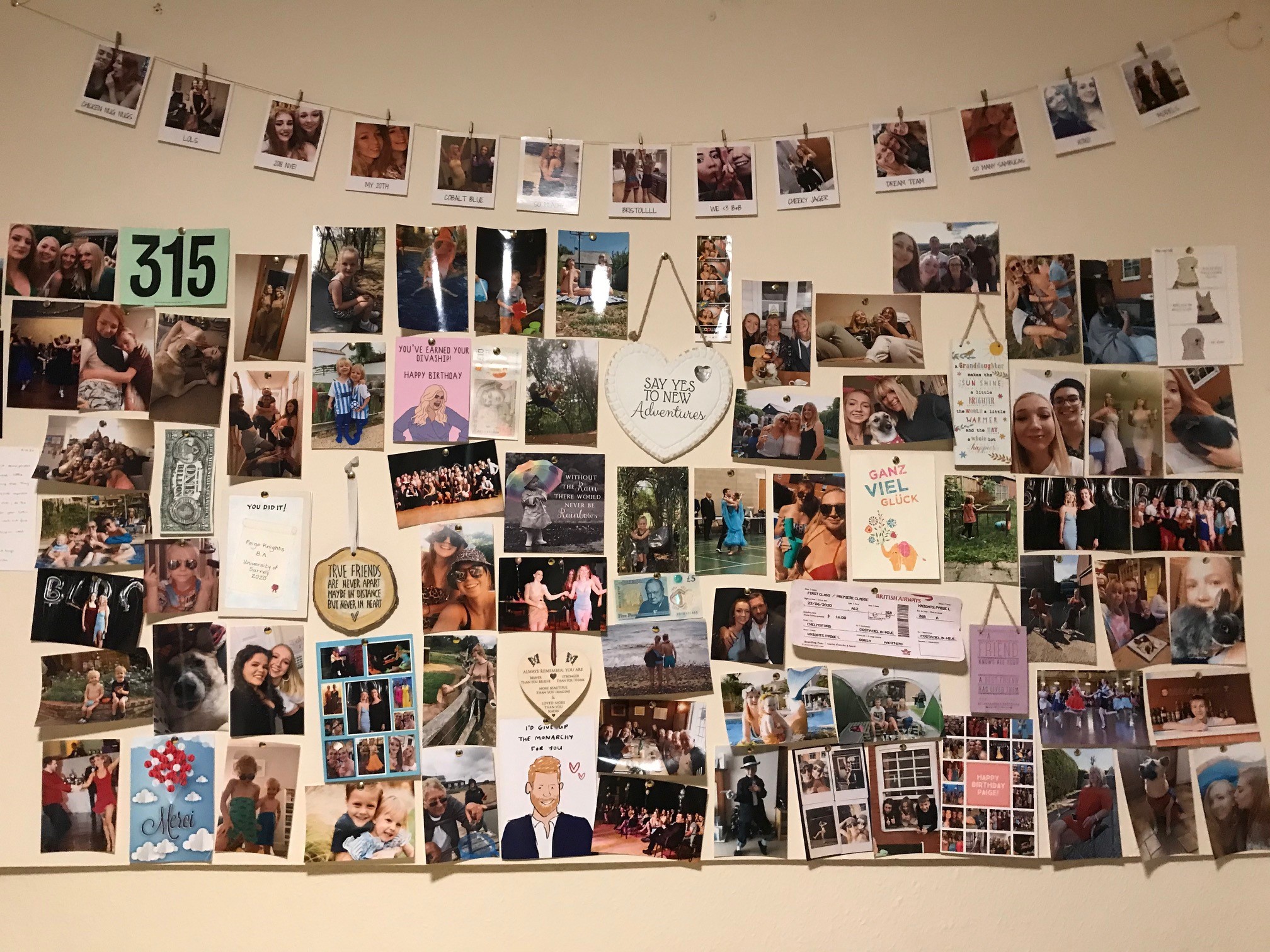 Bathroom
Shampoo, conditioner, shower gel, shavers etc.
Toothbrush and Toothpaste
Soap
Towels (and hand towels)
Toilet rolls and cleaning supplies (if you are staying on campus and have a shared bathroom you won't need these!)
Kitchen
Again, check what is provided. It is likely you won't need things like a toaster and kettle. My halls has a very small kitchen and very little storage space, so try to be realistic about what you will really need. If you are in contact with those you will be living with, you may want to share bigger things such as saucepans so you don't end up storing 7 identical pots and pans!
Mugs and glasses
Pans and baking trays (A wok is a great idea, I cook everything in it!)
Chopping boards
Cutlery
Plates, bowls, etc (You only really need one or two of them!)
Bin bags, sandwich bags, foil, cling film, tea towels
Spatula, wooden spoon, sharp knife, can opener, peeler, any other utensils
Tuppaware (key if you're cooking in bulk!)
Any home comforts (such as your favourite tea bags)
Other
These are a few other items I have found useful
A small suitcase/weekend bag (for travelling back home)
A flask
A pack of cards
A whiteboard (for keeping organised)
I hope this has been useful and we wish you all the best for your move to Surrey! We look forward to welcoming you soon. Happy Packing!