I have always imagined a white Christmas in the UK and was excited about the possibility of celebrating Christmas differently as an international student far away from home. Despite the pandemic, everything was looking all Christmassy in preparation for the winter holiday on campus and I just couldn't wait to take a break and take stock of a rather peculiar year.
However, in spite of all my many hopes and excitement about the holiday, I knew Christmas was going to be different- no parties, limited travels and no spending time with family and friends outside my bubble. I needed to manage my expectations and appreciate the small things. Even if the fun wouldn't be as grand as I would have wanted, so much beauty and joy can be derived in the midst of the little things. This quick realisation set my mind in the right state to enjoy my Christmas, no matter how unusual it turned out.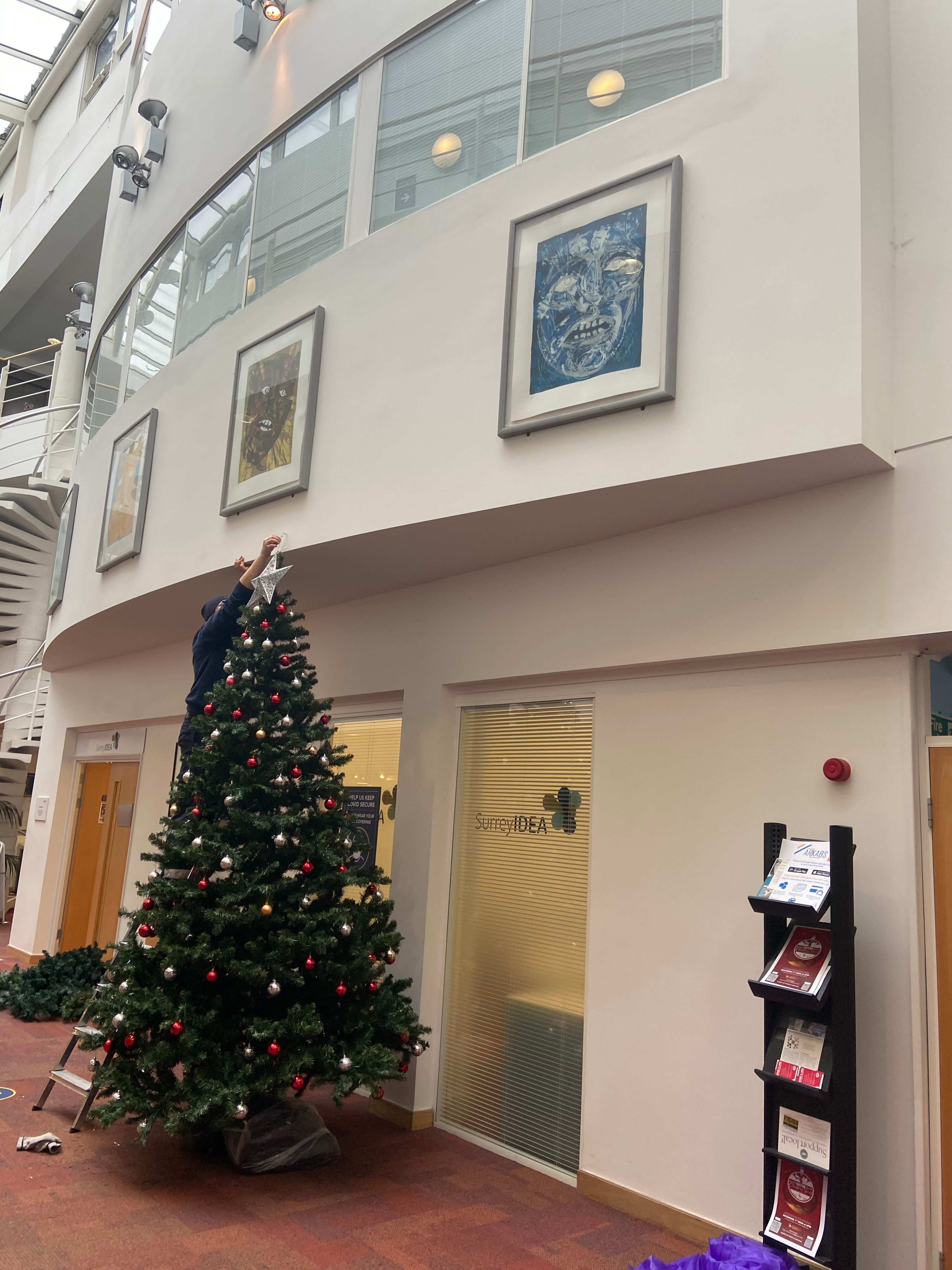 I packed the days leading up to Christmas with fun activities and ensured that the key elements that make this time of the year truly special were not missing- spreading love, being kind and sharing joy.
SPREADING LOVE
Back at home, the end of the year is always filled with a lot of funfare and gift sharing at work. There is always a gift to go round, thanks to the Secret Santa draw typically put together at my place of work. I didn't want to miss the excitement and warmth this brings. Hence, I proposed a potluck to my flatmates.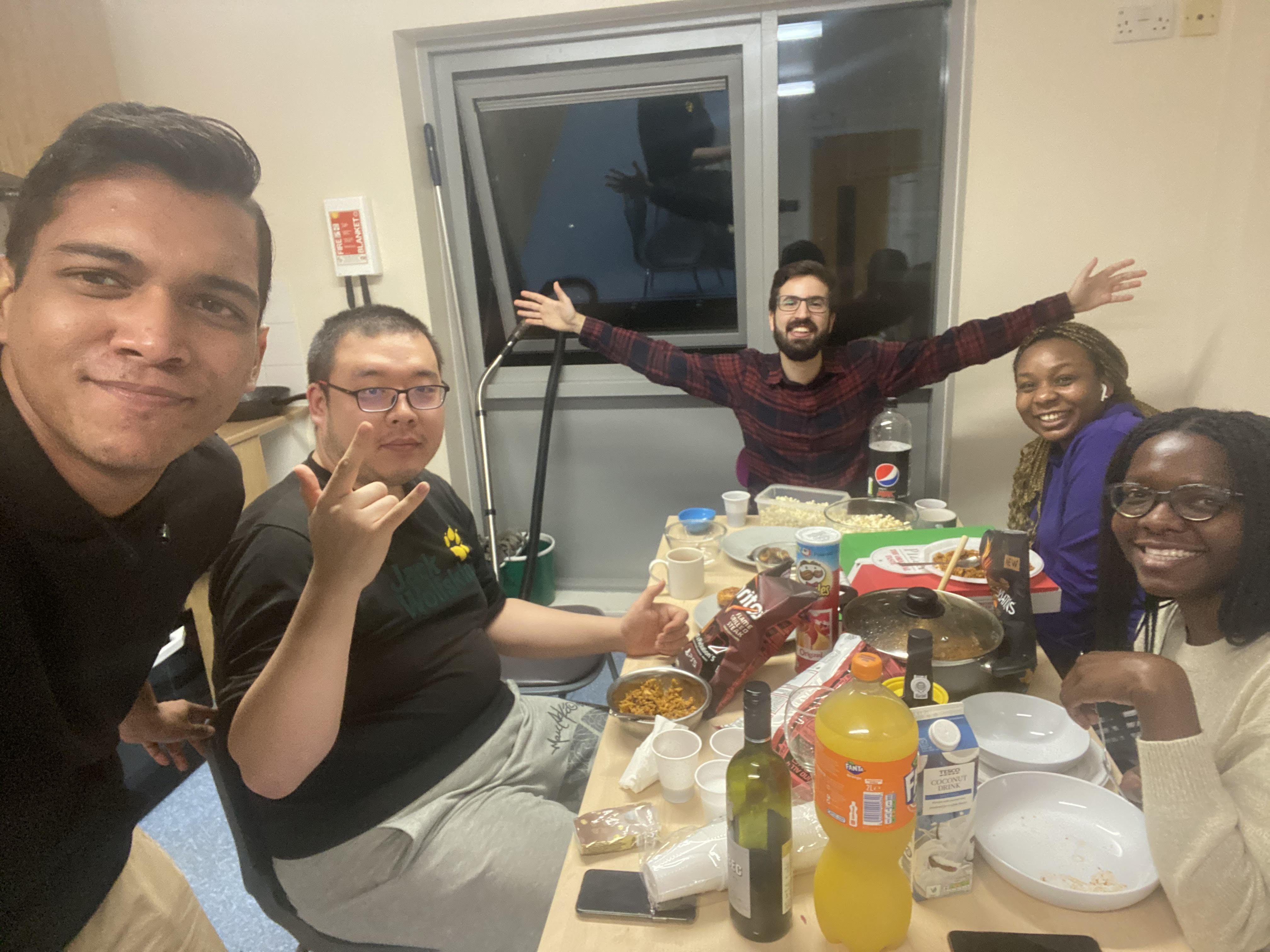 They were gracious to oblige and were happy to have a few hours to unwind, bond over some delicious meals and get to know one another better. Now, one of the upsides to this is that we all got to learn new things about our different nationalities and cultures, bringing to fore the real essence and beauty of diversity that the University of Surrey seeks to propagate.
I convinced my flatmates from Greece, China and India to try out the famous Nigerian Jollof. My Chinese flatmate liked it the most. I also tried some Kati rolls from India and thoroughly enjoyed it.
SHARING JOY
Nothing brings more joy to my heart than discovering new places and uncovering the beauty that surrounds me. Since moving to the University of Surrey, coursework has been so intense I could barely make time to see the town. You can't imagine my joy when I stumbled on the post that the University's International Student Support team would be organising a tour of Guildford. I registered for it and it turned out to be one of the highlights of my Christmas holiday.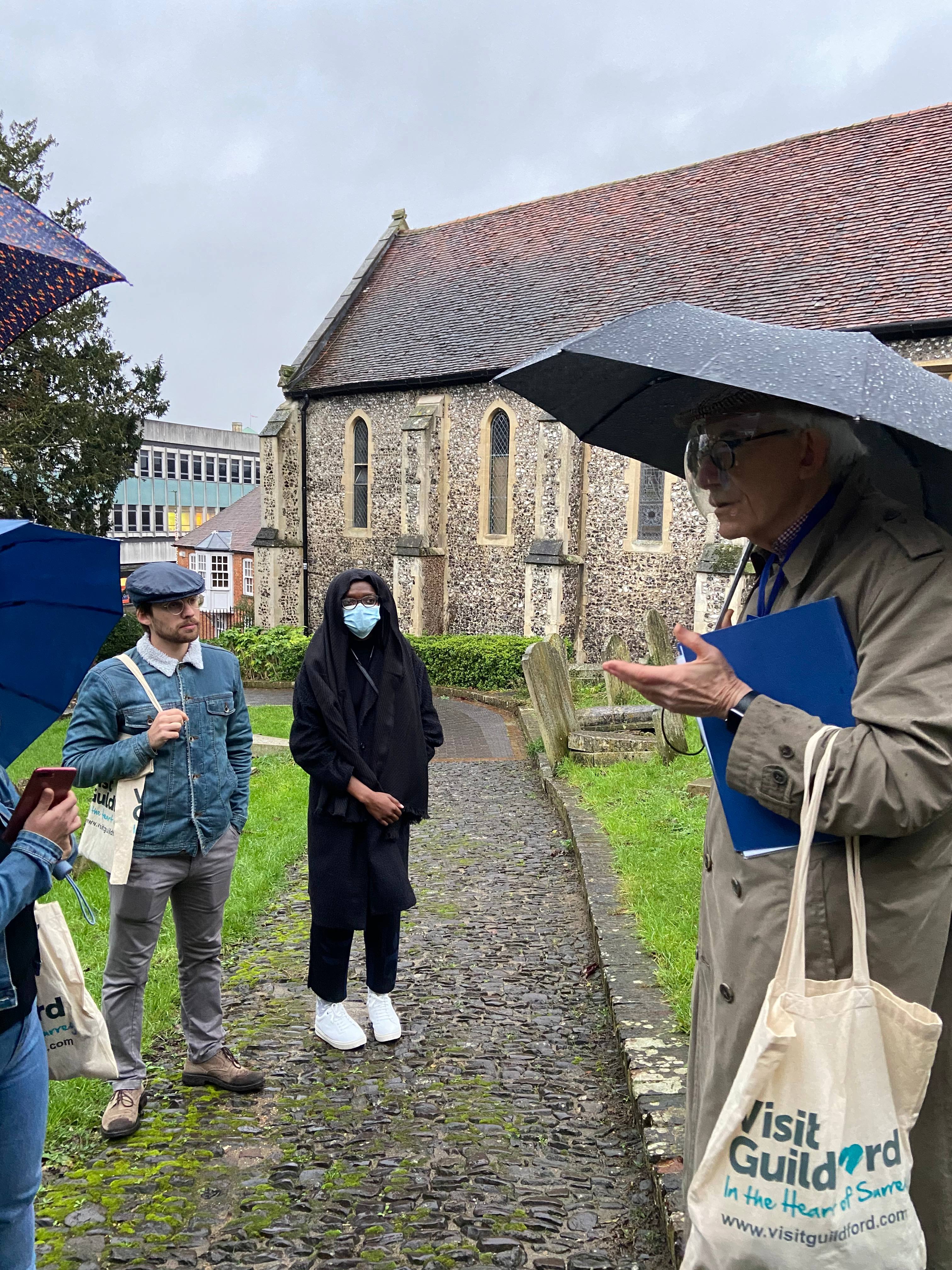 Myself and one of my flatmates braved the rain and took a tour amid the light showers. Oh the joy of exploring and learning new history, discovering the oldest building in Guildford, getting an aerial view of the town from the Castle grounds, sighting the former residence of notable writer Lewis Carroll and so much more. The historical walking tour of Guildford, turned out to be insightful as well as exciting. I also got a goody bag with a surprise gift courtesy of The Hive, thanks to the amazing team.
BEING KIND
With all the exciting things I got to do before Christmas, I was beginning to have an iota of hope that Christmas in spite of the pandemic wouldn't be so different until Surrey was announced to have moved to Tier 4 due to the new strain of the virus in the UK. My hope diminished immediately. That meant staying at home. But then, it's better safe, alive than sorry.

The days from 21st to Christmas were uneventful. I got some last minute shopping done for a Christmas special delicacy and had a quiet Christmas exchanging kind wishes with family and friends via video calls and chats. I also binge-watched a truckload of Christmas themed movies on Netflix.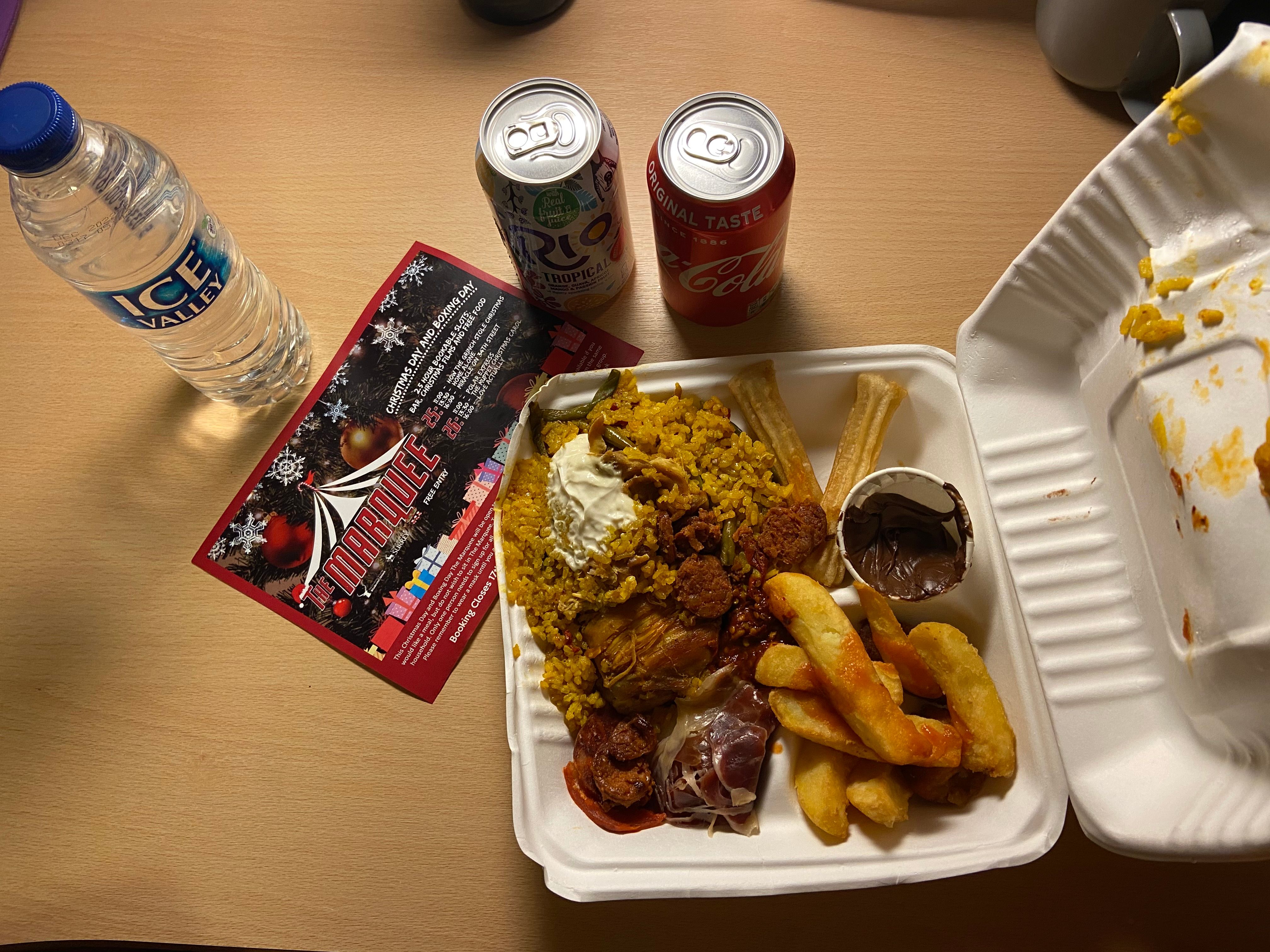 What is Christmas without some kindness. The University student union provided festive food on Christmas Day and Boxing Day at The Marquee and I wasn't going to miss out on that. That's not all, there were classic Christmas films to enjoy too. I had a good time at The Marquee and enjoyed the sumptuous Italian delicacy served.
As the holiday draws to an end and I immerse myself in my pending assignment, I am reminded that the act of staying joyous during this season is inside-out. Irrespective of the limitations of the lockdown, there is still love in the air and it can be shared in a thousand ways than we ever thought possible.