When you are a disabled and/or neurodivergent PhD student, things can be a bit more challenging, to say the least. I've previously written about accessing disability and neurodiversity support as a postgraduate student on this blog (you can find that post here), but today I want to share some of the reasonable adjustments I have as a PhD student and the process for seeking them.
What are reasonable adjustments?
The 2010 Equality Act requires employers to take steps ensuring that people with a disability, impairment, mental or physical health condition can access employment and progress through their career. "Reasonable adjustments" is the term used to describe any steps an employer (or university) takes that ensures that disabled people are not at a disadvantage compared to a non-disabled person. Obviously, there are a vast range of disabilities out there so reasonable adjustments take many forms. It may be to do with the physical environment like widening a doorway for wheelchair access, or something less tangible such as allowing flexible working hours so that a person experiencing chronic fatigue can recover through breaks when they need it. These minor changes can make an enormous difference for disabled people, whether it's as a student, PGR or in the workplace.
How to seek reasonable adjustments at Surrey
To get reasonable adjustments at Surrey, you can contact the Disability and Neurodiversity team through their contact form or email address. This will enable them to set up a meeting with you to discuss your needs and next steps. Meetings are accessible as possible and carried out through the best medium for you, whether that's via telephone, video call or text-based. They can help you with exploring reasonable adjustments that suit your specific needs and can guide you if you want to apply for Disabled Students Allowance.
My reasonable adjustments as a PGR (Postgraduate Researcher)
I was diagnosed as autistic in 2017 which was around a year before I started my doctorate. However, I didn't disclose my disability to my supervisor until a couple of months into my PhD as it had become clear that I would need to seek some adjustments during my doctorate. Luckily, I was already in contact with the Disability and Neurodiversity team and was having weekly specialist mentoring from the beginning of my course, so I put together a disclosure email with my mentor and we also discussed potential adjustments.
Throughout my studies, I've had several reasonable adjustments recommended and implemented by the University (who have been brilliant at adapting my environment when needed) as well as requesting some changes and adaptations from colleagues unofficially. Here is a summary of them:
Sensory space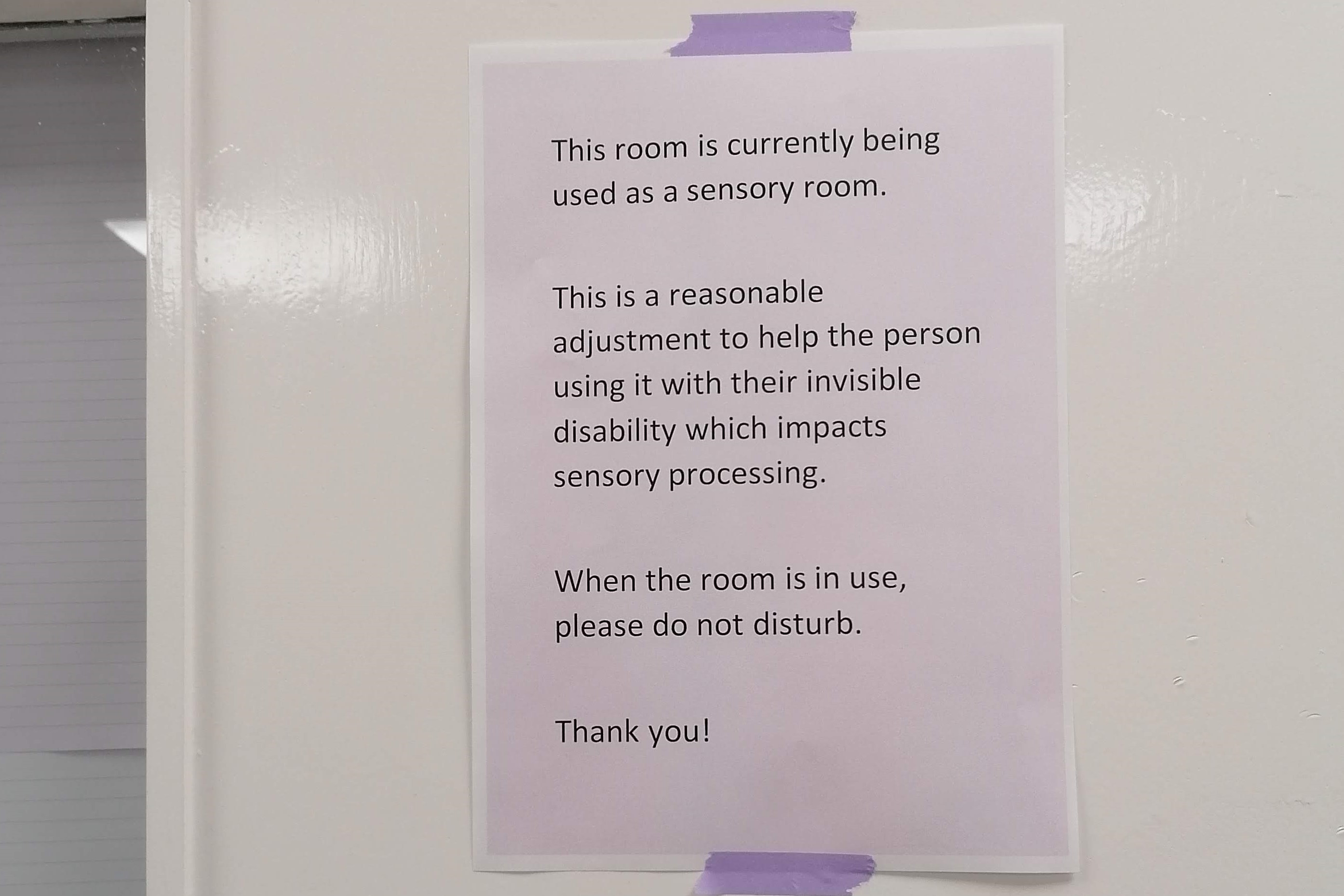 This is probably the most significant reasonable adjustment I have sought. After several months of working in the ATI's open office, it became apparent that it was not a suitable sensory environment for me, and I was regularly experiencing sensory overload which impacted my work, productivity, and wellbeing. This room is a space where I can be undisturbed, and fully control the lighting (I can switch them off when needed). This allows me to recover from overwhelm throughout the day when I'm on campus.
Work from home
Before the pandemic, I asked my supervisor if I could have Fridays as a work from home day. At home, I am in complete control of the sensory environment and have constant access to sensory aids such as my own weighted blanket. The environment in my home office — which is quiet, predictable, and comfortable — allows me to work without experiencing sensory overwhelm. It is in this environment that I am most likely to enter a hyper-focused state.
Weighted blanket
The Disability and Neurodiversity team have several weighted blankets on campus that you can use. These are so helpful for providing deep pressure for self-soothing when overwhelmed.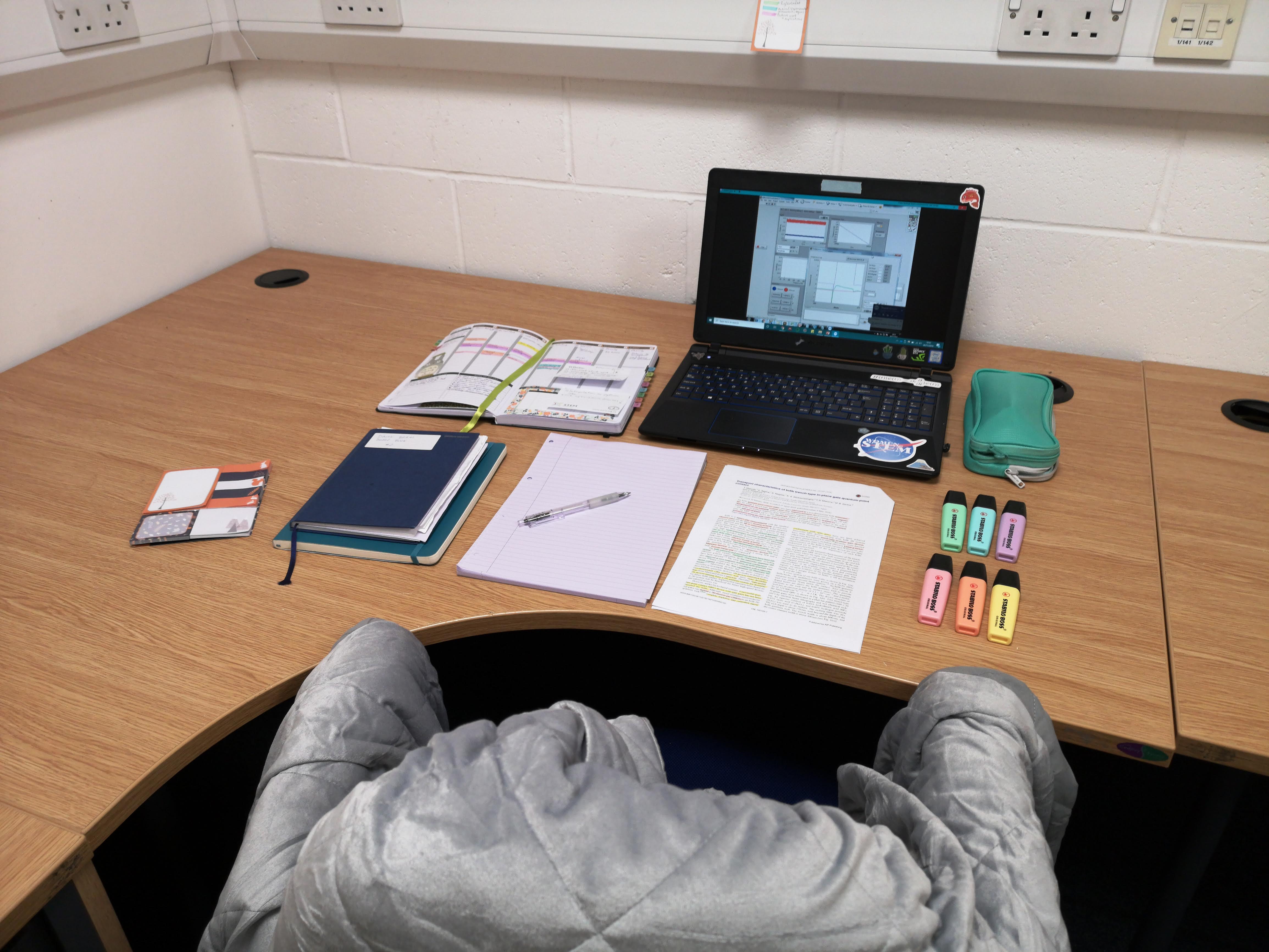 Supervisor meeting communication flexibility
To ensure that I keep in regular contact with my supervisor, we have agreed to have flexibility in the way we have meetings. For example, the meeting can be through the instant messaging chat in teams in situations where I am struggling to verbalise.
Viva adjustments
My confirmation viva was held in a familiar room in the library where I could close the blinds if the room was too bright. I also had a box of sensory aids to help me stim as well as having regular breaks throughout.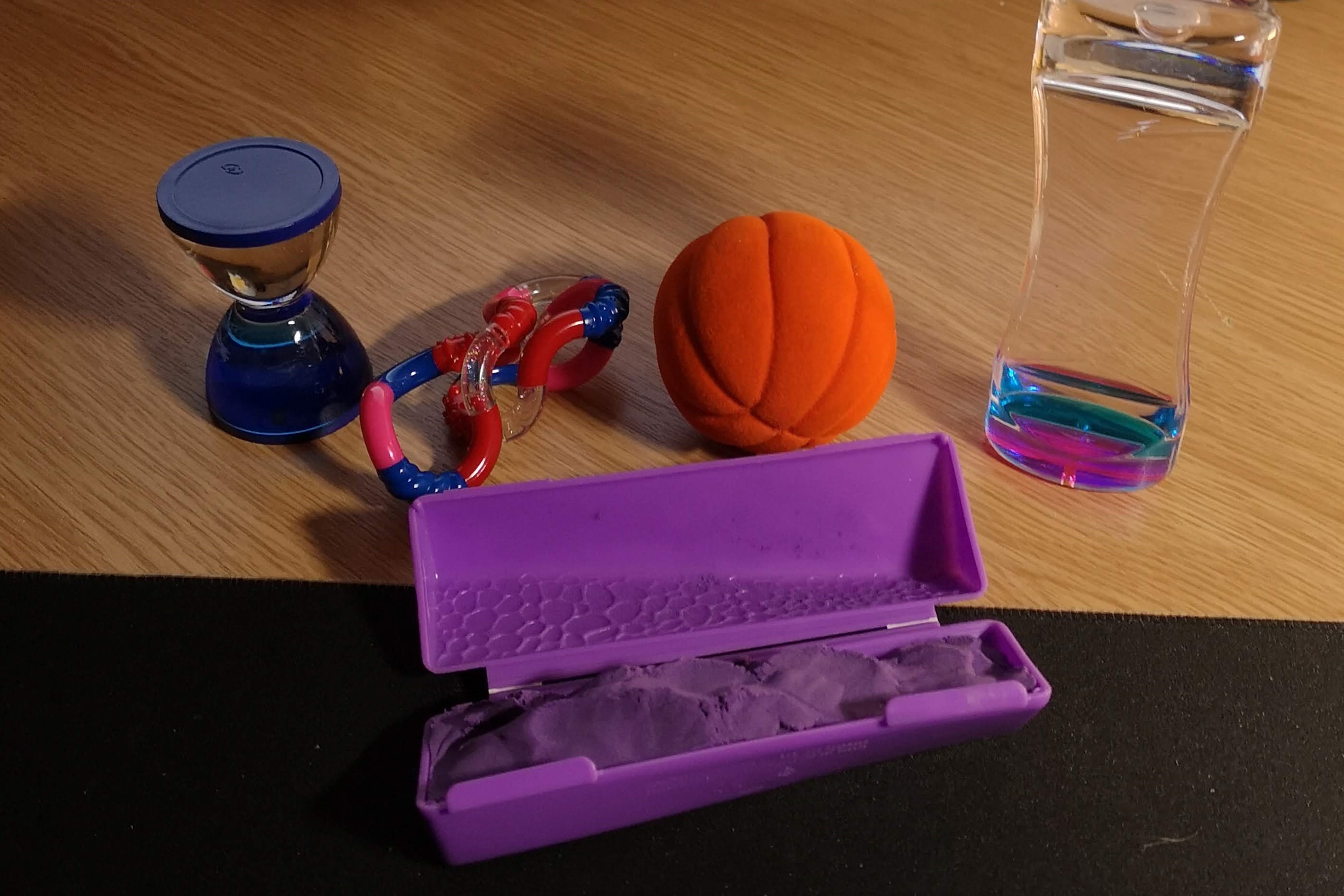 ---
There are a variety of different reasonable adjustments for disabled (including those with mental health conditions) and neurodivergent PGRs of all kinds. If you are unsure as to what reasonable adjustments would help or what is available, the Disability and Neurodiversity team can connect you with a disability advisor who can help talk things through and create a support plan for you.
For neurodivergent PGRs, you can also join the neurodiversity network via this form. We provide peer support, general advice, and a chance to meet neurodivergent colleagues from across the university.